Bentley Signs Education Reform Bill
By Brandon Moseley
Alabama Political Reporter
On Thursday, Alabama Governor Robert Bentley (R) signed the Alabama Accountability Act of 2013, which gives children who are trapped in the state of Alabama's worst public schools some options to seek an education elsewhere.  The bill also provides all Alabama school boards the opportunity to seek some flexibility from suffocating education regulation in order to attempt to improve their public schools.
Alabama Governor Robert Bentley "This also gives flexibility to children and parents by providing new options for students who are stuck in persistently low-performing schools.  All children deserve access to a quality education, no matter where they live.  This provides a new option to help children receive the best education possible."
The Senate President Pro Tem Del Marsh (R) from Anniston said in a written statement, "We've unlocked the doors of choice for parents with students in failing schools."
Gov. Bentley said, "For the first time ever, we're giving all public schools the flexibility they need to better serve their students.  Every school can now develop new ideas that come from their local teachers and their local principals and then put those ideas into practice.  Local educators deserve the freedom and opportunity to make their schools better.  That's what this legislation provides."
Gov. Bentley said, "As promised, this bill gives flexibility without infringing on the rights and responsibilities of our classroom teachers. This bill shows that we trust our teachers to innovate and to develop new programs to reach our children.  And this bill shows families that we're committed to making sure their children have access to a quality education."
Bentley admitted that there are many unanswered question surrounding the legislation.  The Governor said, "Some concerns have been raised regarding the impact of this legislation.  The Department of Revenue and the State Department of Education are reviewing this bill and can develop responsible rules and regulations to address various concerns.  The most important thing right now is to make sure our schools, our families and our children have the tools they need.  This bill gives them that flexibility."
The bill had passed both the House and the Senate two weeks earlier but Judge Charles Price (D) had written an order preventing the legislature from actually transmitting the legislation to the Governor.  On Wednesday, the all Republican Supreme Court of Alabama overturned that ruling.
It is highly likely that Alabama Education Association (AEA) Executive Secretary Henry Mabry will file another lawsuit in hopes that a court will block the legislation from going into effect.  The teachers unions in Alabama oppose any school choice measures because if students leave public schools for private schools, public schools will lose teacher units and the unions' members will lose job.
House Minority Leader Craig Ford (D) from Gadsden said, "I am deeply disappointed that the governor signed this bill as is without any executive amendments. This new law will devastate our schools and cut hundreds of millions of dollars from the state's education budget. But the legal challenges will continue, and Democrats will continue our fight to repeal this disastrous law."
The Speaker of the Alabama House of Representatives Mike Hubbard (R) from Auburn said, "The enemies of education reform will continue to file baseless actions and fight the changes that our public education system desperately needs."
Print this piece
State leaders unveil a major mental health legislative initiative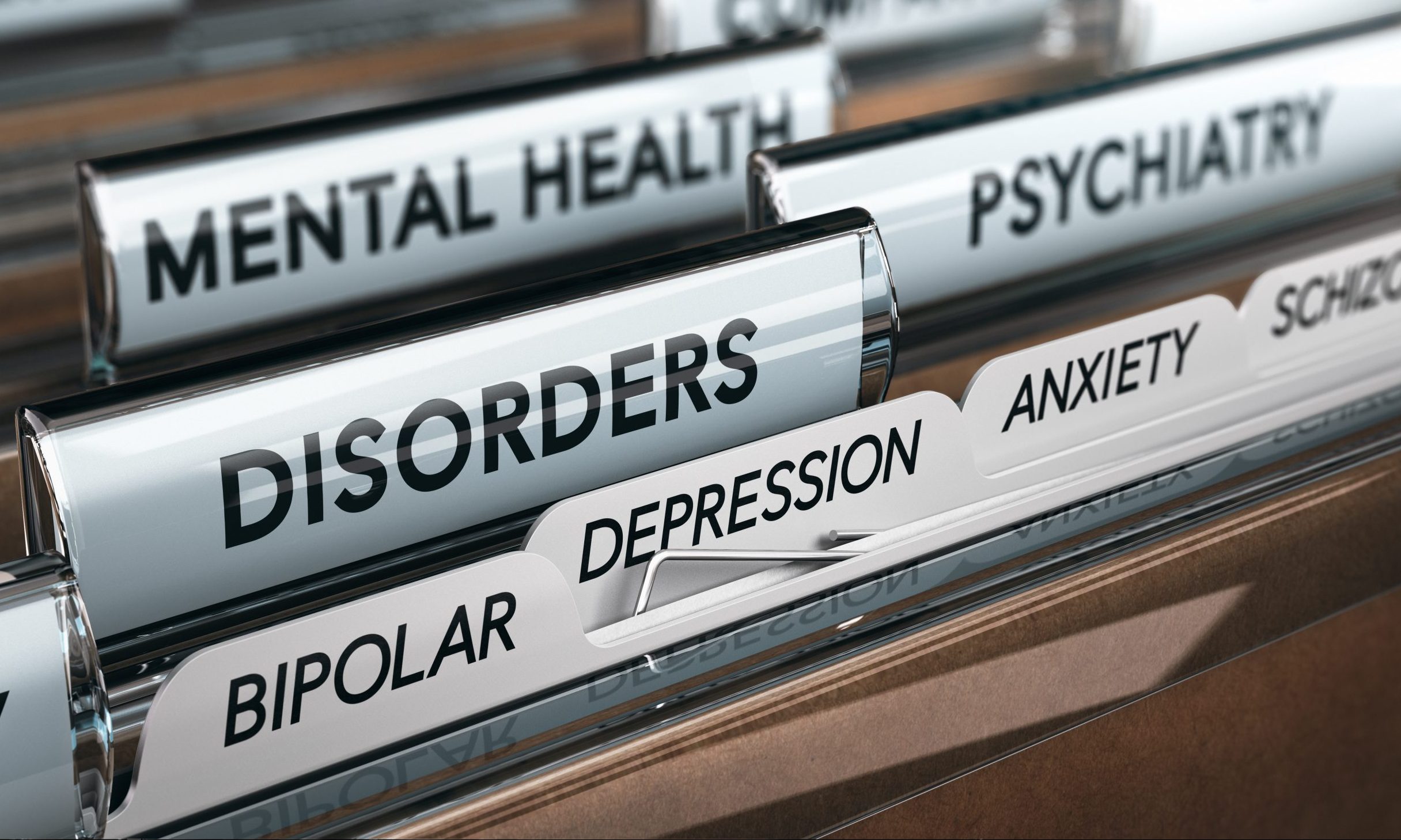 Wednesday, House Majority Leader Nathaniel Ledbetter (R – Rainsville), Lt. Gov. Will Ainsworth (R), Speaker of the House Mac McCutcheon (R – Monrovia), Senate President Pro Tem Del Marsh (R – Anniston), Alabama Department of Mental Health Commissioner Lynn Beshear, State Education Superintendent Eric Mackey, House Minority Leader Anthony Daniels (D-Huntsville), as well as the legislators carrying the bills held a press conference to announce a major mental health legislative initiative at a State House news conference.
"47,000 Americans lost their lives to suicide last year," Rep. Ledbetter said. "It is the second leading cause of deaths for teenagers."
"We are failing with mental health," Ledbetter said. "I told the Governor that we are failing mental health. She asked us to lead an initiative to address mental health."
Alabama Gov. Kay Ivey (R) tasked Ledbetter with leading an effort to improve and expand the mental health services that state government offers the citizens of Alabama. Ivey discussed the importance of the issue during her 2020 State of the State Address.
"The Speaker and the Pro Tem, either them or their staff, have been at every meeting we had," Ledbetter added. "A member of the Governor's staff also attended
Ledbetter proposed five pieces of legislation:
A School Service Coordinator Bill sponsored by Ledbetter and Sen. Rodger Smitherman (D – Birmingham) requires each school system within the state to employ a mental health service coordinator subject to legislative appropriation.
A 72-Hour Hold Bill sponsored by Rep. Wes Allen (R – Troy) and Sen. Donnie Chesteen (R – Geneva) authorizes law enforcement officers to place individuals who are believed to have mental illness and pose a threat to themselves or others under 72-hour protective custody, which includes transportation to a hospital for evaluation and treatment.
A CIT Training Bill sponsored by Rep. Rex Reynolds (R – Huntsville) and Sen. Andrew Jones (R – Centre) requires the Alabama Peace Officers Standards and Training Commission to provide mandatory crisis intervention training and continuing education to law enforcement officers.
A Crisis Care Center joint resolution by Rep. Randall Shedd (R – Fairview) and Sen. Garlan Gudger (R – Cullman) calls for the immediate creation and funding of three 24-hour crisis care centers, which serve as an alternative to costly hospital and emergency room visits by providing suicide prevention and other mental health services on an immediate, walk-in basis.
A Stepping Up joint resolution by Rep. Anthony Daniels (D – Huntsville) and Sen. Steve Livingston (R – Scottsboro) encourages Alabama's 67 counties to implement and embrace the Stepping Up initiative, which seeks to reduce the number of individuals in jail with mental illness.
Ledbetter said that several of these items come with a price tag. The three crisis centers will costs $18 million. This is, "One of the major priorities of our 2020 legislative session."
"Thank you for you and your committee's work," You have put a lot of time and effort in it." Lt. Gov. Will Ainsworth said. "Alabama, we hear you. We can do a better job. We will do a better job in addressing mental health."
"This has been an ongoing experience for our legislature to stop and take a look at what we do with mental health in our state," Speaker McCutcheon said. It is time that we step up. The last time Alabama stepped up on mental health without a court order was in the 1960s with Lurleen Wallace's $47 million bond issue."
"It is time to quit kicking the can down the road," McCutcheon said. "The House will commit a full day to these bills' passage."
"What I have found in my time in Montgomery is if somebody does not take a lead on a particular topic nothing gets done we just keep talking about it," Marsh said thanking Ledbetter and the task force.
"You either have a family member, a friend, or a community member who is affected by mental illness," Marsh said. "Mental health is not a Republican issue or a Democrat issue. It's a simple issue of providing needed services that will help reduce recidivism in our prisons, improve performance in our schools, and enhance the quality of life for all Alabamians."
Sept. Mackey said that, "This is an ongoing effort. Everybody has been wanting to work together to address mental helaht in this state."
Mackey said that they "Are hearing from teachers that there are students coming into their classrooms with mental health issues as early as kindergarten and even as early as Pre-K."
"We want to see that families have the mental health support that they need so that those kids come to school capable of learning," Mackey said.
Alabama Department of Mental Health Commissioner Lynn Beshear expressed thanks that the legislative and executive branches of government are uniting their powers to address a growing problem.
"The fact that the governor and the Legislature are working so closely and cooperatively on this issues demonstrates its importance to Alabama and its citizens," Beshear said. "The Alabama Department of Mental Health works hard to provide the best services possible with the dollars we are given, but this legislative initiative and intense emphasis will help us to literally save lives and provide hope where it does not currently exist."
"The stepping up initiative is the foundational piece," Beshear said. "This is an initiative that began in 2015 in the White House." "The goal is to reduce the number of individuals with mental illness in jail."
"The Montgoemry area was one of the first fifty to sign on to this," Beshear explained. "They sent teams to receive training. At this time we have 21 county commissions that have signed the stepping up resolution."
"When a person is discharged from the hospital, the hospital sends them home with a care plan," Beshear added. "When a person is discharged from jail they need a care plan. If we can reach people early or at a crisis point in their disease process we can prevent it from progressing further."
Commissioner Beshear said that, "Law enforcement, healthcare, government and the business community come together to create a plan at the regional level."
The mental health reform bills could be in House and Senate bills as early as next week.
Print this piece