Response to Election of Pope Francis I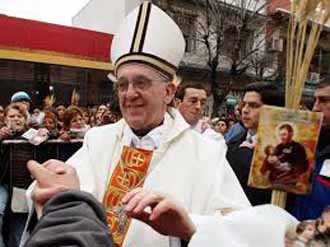 By Brandon Moseley
Alabama Political Reporter
The world continues to respond to the election of Archbishop Jorge Mario Bergoglio to the Papacy. The new Pope chose the papal name of Francis.  Francis I is the first Pope from the Western Hemisphere in the ~2000 year history of the Catholic Church, by far the largest Christian Church in the world.
Bishop Robert J. Baker who heads the Catholic Diocese of Birmingham told the Birmingham News, "This pope will put a Latin American face on the papacy for the first time in history."  "He is highly regarded in Buenos Aires and throughout Argentina."  Baker is a member of the U.S. Catholic Bishops' Conference Committee for Latin America.
The Prelate of Opus Dei, Bishop Javier Echevarría said in a written statement, "This is a moment of great joy for Catholics all over the world. Pope Francis is the 266th successor of Peter. From the moment the white smoke was first seen we have welcomed him with great thanks. And now, following the example of Benedict XVI, we express to him our unconditional reverence and obedience. And also our affection and prayer, continuing the prayers that we shared with the Pope during his first appearance on the balcony of the Hall of Blessings in Saint Peter's Basilica.  In this moment filled with emotion, when the Church's universality is vividly sensed, I reaffirm to the new Roman Pontiff complete adhesion to his person and ministry, with the certainty that I am expressing the sentiments of the faithful, both priests and laity, of the Prelature of Opus Dei. We all entrust ourselves to the prayers of His Holiness, in order to contribute effectively, with joyful availability, to the work of evangelization that the Pope has mentioned in his first greeting to the Church.  During these weeks of serene waiting, much has been said about the burden that weighs on the shoulders of the Holy Father. But let us not forget that the Pope relies on God's help, on the assistance of the Holy Spirit and the affection and prayers of all Catholics, and of millions of other men and women of good will."
President Barack H Obama (D) said of Pope Francis, "As a champion of the poor and the most vulnerable among us, he carries forth the message of love and compassion that has inspired the world for more than two thousand years — that in each other we see the face of God."  "As the first pope from the Americas, his selection also speaks to the strength and vitality of a region that is increasingly shaping our world."  "Alongside millions of Hispanic Americans, those of us in the United States share the joy of this historic day."
Alabama based global TV and radio network EWTN has covered all of the Papal activities.  Bishop Baker said, "Alabama was very much present in St. Peter's Square.  It's a great time of excitement for the Roman Catholic Church."
Vice President Joe Biden (D) (the first Catholic Vice President in U.S. history) is leading the American delegation to Rome for the installation ceremony.  VP Biden said in a written statement, "I am happy to have the chance to personally relay my well wishes, and those of the American people, when I travel to Rome for his Inaugural Mass."  Biden said that the church "plays an essential role in my life and the lives of more than a billion people in America and around the world, not just in matters of our faith, but in pursuit of peace and human dignity for all faiths."
Conservative political commentator Dick Morris said, "Pope Francis of Argentina is a very different kind of pope.  He is truly a man of the people.  He is humble, self-effacing, and focused on issues of economic and social justice.  He commutes to his church every day in Buenos Aires by train from his small apartment.  He will bring a new kind of Gospel focused Catholicism to Rome and will concern himself with alleviating poverty just as John Paul II focused on fighting communism."
Baker said of Francis, "He was a teacher and a man of great wisdom. His first goal is to pastor the people, to be seen as a caring pastor who will lead us to Christ."  "Don't look for changes in the basic Catholic doctrine."
Slow absentee voting in Tuscaloosa sparks outrage, possible legal action
Among the issues were incredibly long lines that left some voters waiting more than five hours and an inefficient process that managed to take in fewer than 100 absentee ballots in six hours.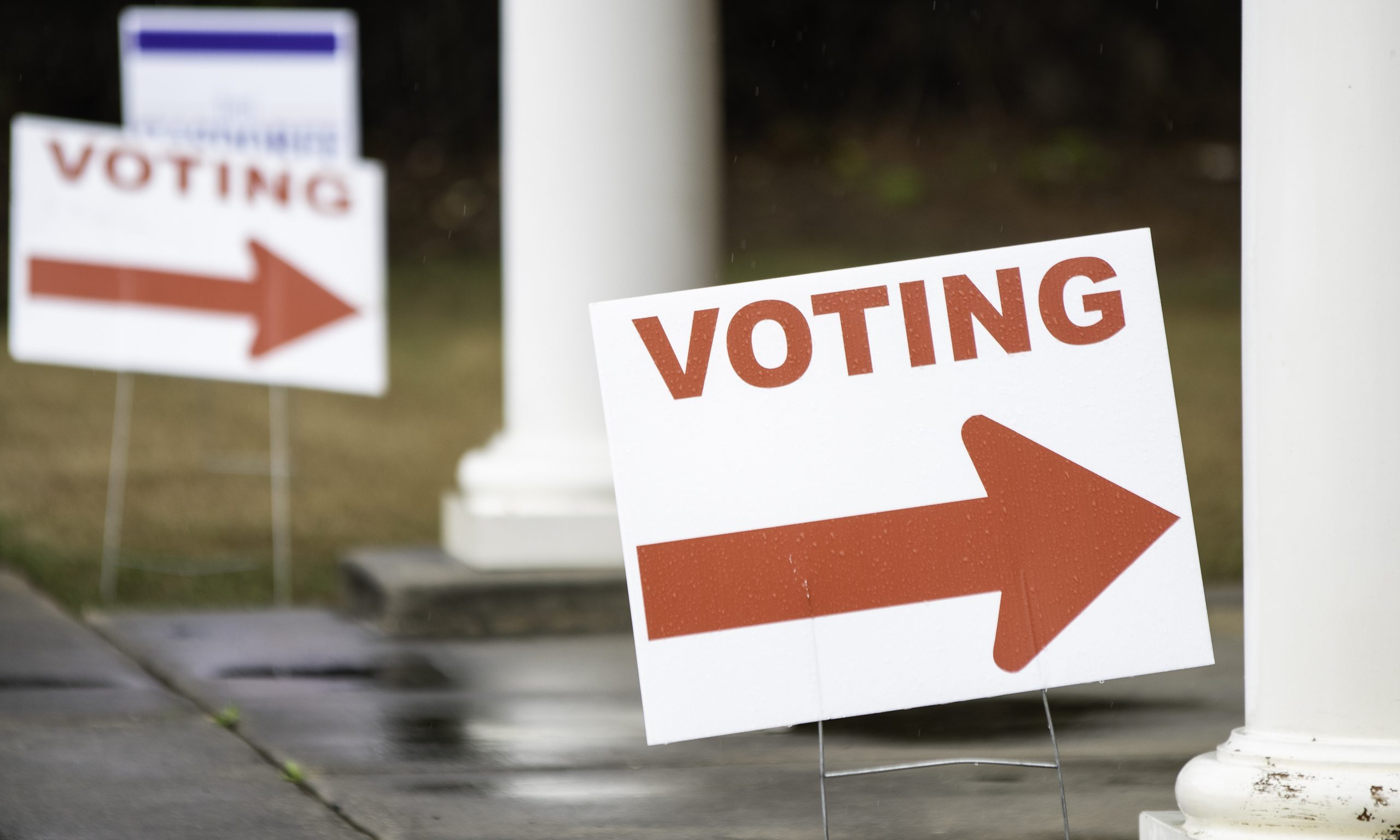 Long lines and slow absentee ballot processing in Tuscaloosa County have left voters outraged and incumbent Sen. Doug Jones's campaign threatening legal action. 
On Wednesday, Jones's campaign attorney, Adam Plant, sent a letter to Tuscaloosa County Circuit Clerk Magaria Bobo, outlining a number of issues with ongoing absentee voting and promising to take legal action if Bobo doesn't improve the process on the final day, Friday. Among the issues documented by Plant were incredibly long lines that left some voters waiting more than five hours and an inefficient process that managed to take in fewer than 100 absentee ballots in six hours. 
Additionally, Plant noted that Bobo has hired her family members to help process absentee ballots and at least one family member had made disparaging remarks on social media about voters. 
"You and those acting on your behalf are suppressing the vote of qualified Alabama voters," Plant wrote in the letter. "If you are unable or unwilling to execute your duties competently, and allow Tuscaloosa voters to exercise their voting rights without undue burdens, we will take further action."
In an interview with the Montgomery Advertiser on Wednesday, Bobo noted that her office had received more than 13,000 requests for absentee ballots — a remarkable uptick from the 3,000 or so her office usually receives — and there had been problems in managing that number of ballots while also adhering to social distancing guidelines within the office. 
However, as Plant's letter notes, the massive increase in absentee ballots for this election shouldn't have been a surprise. Also, Secretary of State John Merrill had made additional funds available to absentee managers to facilitate hiring extra staff, purchasing additional computers and staying open for longer hours to accommodate the anticipated increase. 
In a press release on Wednesday, the Alabama Democratic Party criticized Bobo and her family members, and the release included screenshots of Facebook posts from Bobo's daughter lashing out at voters who complained about the long wait times. 
"No voter should have to wait in line for hours to exercise their rights," said ADP executive director Wade Perry. "We should leverage every tool we have to make voting easier, not harder. Also, it should go without saying that election workers should not insult the very people they are employed to serve. If Ms. Bobo is incapable of processing voters quickly, someone else needs to do the job."