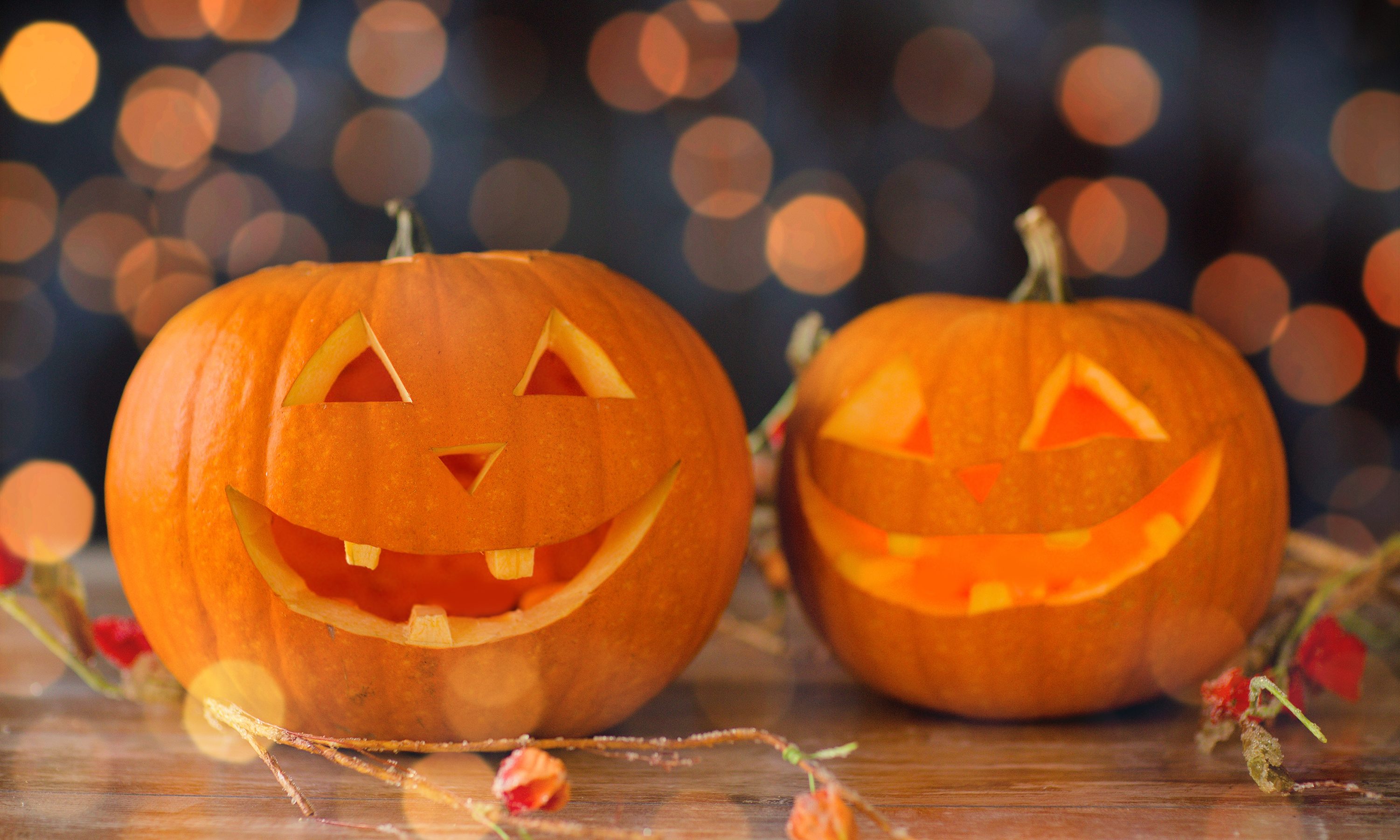 Children will dress in costumes and will go door-to-door asking for free candy and many adults will go to parties. Be aware that many children could be walking up and down neighborhood streets tonight so drive slowly.
This is a very American holiday and is not exactly something that the colonists brought with them from Europe.
Halloween can be traced to the Catholic Church in the European Middle Ages. All canonized saints have a feast day. Saint Jerome, Saint Augustine, Saint James, Saint Mark, Saint John, Saint Brigid, Saint Mary of Egypt, etc., all have feast days on the liturgical calendar and people who are named for a saint or have a special veneration for a certain saint would attend mass on that day. Most of our friends and family, no matter how holy they may have been, are never going to be formally canonized by the Church so there needed to be a feast day for all the other saints. This feast day is All Saints day or All Hallows Day. Pope Gregory III (born in 690 – in office from 731 to 741) moved that feast day from mid-May to November 1.
In 998, the abbot of the monastery of Cluny, St. Odilio added a new feast day, All Souls' Day, on November 2, for all of the faithful departed.
Under the prevalent Christian theology of that time, and current Catholic theology, not every soul goes direct to Heaven or direct to Hell, many (arguably most) people are not evil; but aren't quite ready to join the communion of saints so the belief is that they go to Purgatory to atone for their sins and improve their holiness before moving on to Heaven. All Souls day became the day to pray for your friends and family who are in Purgatory. The Irish had a pagan feast day at the end of October (like the last day of most months). The peasantry reasoned that if the saints have a day, November 1, and the souls in Purgatory have a day where they are remembered, November 2, then the damned also should be remembered and have their own day. This became October 31. The Irish peasants would beat on pots and pans to let the damned know that they were not forgotten every October 31. All Damned Day never became an official Church feast day and was frowned upon by the official Church.
When the Black Death, probably the bubonic plague, wiped out half of Europe in the Fourteenth and Fifteenth Century, All Souls Day became much more significant for the survivors. In France, the November 2 All Souls Day remembrance became a day for people to dress up in costumes and do a parade. People would dress as knights, popes, kings, lepers, peasants, priests, etc. and follow a person dressed as a devil in sort of a conga line chain that ends in the cemetery to symbolize that the grave is the fate of all men no matter how great or how small.
In America Irish immigrants and French immigrants intermingled as both groups were Catholic and followed the same religious tradition. The French costumes moved to the Day of the Damned where Irish focus on Hell gave the French masquerades a more macabre twist. Asking for beer and cakes was a Guy Fawkes Day (November 5) tradition in England (Fawkes was a Catholic plotter who was executed for trying to blow up the Parliament to lead a Catholic uprising). Halloween probably adopted "trick or treating" from this English celebration. The Irish made lanterns from turnips in Celtic harvest festivals. In America, that became pumpkins and the Jack O' Lantern was born. By the early 1800s, Halloween was a full fledged holiday in America. Witches were later added to the event and the holiday now has been embraced by neo-pagans and Wiccans.
For most Americans it is an excuse to party too hard, eat too much candy, watch horror movies, wear silly costumes, and decorate in a lot of black and orange.
Based on original scholarship by Father Augustine Thompson, O.P. who teaches religious studies at the University of Virginia.
Sens. Doug Jones, Cory Gardner introduce the American Dream Down Payment Act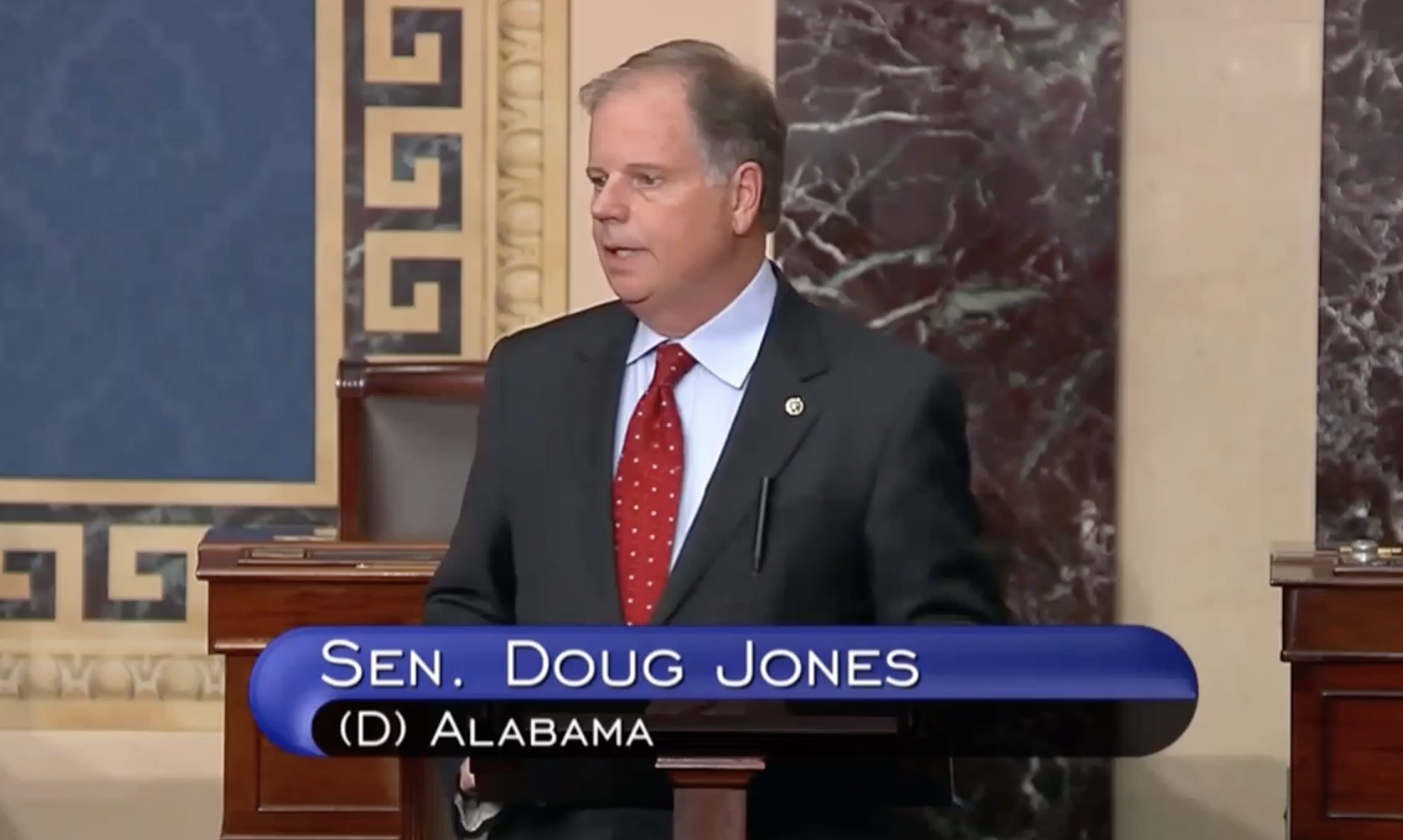 Democratic Alabama Sen. Doug Jones and Republican Colorado Sen. Cory Gardner have introduced the American Dream Down Payment Act of 2020, a bipartisan piece of legislation that would help prospective homeowners save for a traditional 20 percent down payment by creating special tax-advantaged savings accounts for eligible housing costs.
"As the coronavirus pandemic continues to devastate our nation's economy, it is getting even harder for many folks in Alabama and across the country to put money away in savings and to work toward the American dream of owning a home," Jones said. "Down payments are the biggest barrier to homeownership for first-time homebuyers, especially among low-income and minority Americans, and make it harder to build generational wealth that is often tied to home-ownership. Our legislation would provide a new path to help make the dream of buying a home a reality by making it easier to save money for down payments and other housing-related costs."
"A down payment on a home can be a significant barrier to becoming a homeowner," Gardner said. "Inspired by the popular 529 education savings accounts, this bipartisan bill will make it easier for people to save for a down payment, which will aid both our unique housing challenges in Colorado and our economic recovery from the COVID-19 pandemic. I'm proud to work with Senators Jones and Brown to help more families achieve the American Dream and own a home."
These accounts would be similar to the popular 529 Plan accounts that encourage people to save pre-tax money to pay for future education expenses. Sen. Sherrod Brown, D-Ohio, is the ranking member of the Senate Banking and Housing Committee and an original co-sponsor of the legislation.
The sponsors cite a recent survey by the Urban Institute that found that more than two-thirds of renters view down payments as a barrier to owning a home. As rents and student loan debt rise, it can be harder for prospective homeowners to save for a down payment, especially if they are a first-time homebuyer or aren't able to receive help from family members.
"Borrowers of color have been locked out of affordable homeownership for decades," Brown said. "The gap in Black and white homeownership rates remain as large now as it was before the Fair Housing Act was signed into law. These troubling and persistent inequities in homeownership rates have prevented generations of Black and brown families from obtaining the American dream of owning a home. The American Dream Down Payment Act is a new tool to help make homeownership a reality."
Even though the nationwide homeownership rate is relatively stable, there are significant disparities in homeownership by age, race and ethnicity. The Black homeownership rate, which peaked just prior to the Great Recession, has fallen to a 50-year low in 2016, at just 41.7 percent. That remains nearly 30 points below the white homeownership rate. This is before the recent COVID-19 economic panic. Millennials are less likely to own a home by age 34 than their parents or grandparents were. If these trends continue, a growing number of Americans will be locked out of homeownership.
"The introduction of the American Dream Down Payment Act offers Black American families and individuals the opportunity to build legacy wealth through homeownership," Brown added. "The ability to accumulate tax-free savings funds breaks down/eliminates one of the most prominent barriers to achieving homeownership, the down payment. This Act serves as a tangible springboard to increase Black homeownership and real wealth-building prospects which the National Association of Real Estate Brokers (NAREB) includes in the meaning of its time-honored slogan, Democracy in Housing," said Donnell Williams, National President, National Association of Real Estate Brokers."
The American Dream Down Payment Act would let states establish American Dream Down Payment Accounts, which they would manage in the same way they manage 529 Plan accounts today. It would also allow prospective homeowners to save up as much as 20 percent of today's housing cost, indexed for inflation, to use for an eligible down payment and other housing costs. It would facilitate long-term savings for a down payment and allow contributions from family and friends and allow homebuyers using their American Dream Down Payment Account savings and earnings to use those funds tax-free at withdrawal for eligible expenses.
To protect American Dream Down Payment Account holders, the Securities and Exchange Commission would be required to set standards for the investments of eligible accounts and allowable fees.
This legislation is supported by the National Association of Realtors, Habitat for Humanity and the National Association of Real Estate Brokers.
Jones is a member of the Senate Banking and Housing Committee. Both Jones and Gardner face tough re-election battles this year.