Armistead Analyzes GOP 2012 National Failure
By Brandon Moseley
Alabama Political Reporter
This time last year the 2012 Presidential election appeared to be trending toward Republicans.  Unemployment had been north of 8% for just about all of Obama's presidency.  Few Americans can remember a weaker economic recovery, the national debt was spiraling out of control, the President's personal popularity was high but polls showed that his job approval numbers were trending down and the President's signature legislation (Obamacare) remained politically unpopular.  The Republican Party was coalescing behind a nationally known moderate Governor with a picture perfect family and with the business skills to turn around a struggling corporation and presumably the American economy.  The Republican had spent four years battling to achieve fundraising parity with the Obama campaigning machine and they raised more money than any Republican campaign had ever dreamed of raising.  There was no credible Libertarian or independent candidacy to divide the GOP electorate.  It all appeared to translate to an easy (if hard fought) victory…….then everything went horribly wrong for the GOP.  Chairman Priebus and the GOP remain haunted by what went so wrong with that election.
The Chairman of the Alabama Republican Party Bill Armistead said Monday in a written statement, "I think we can all agree that the Presidential election last year was a tremendous disappointment.  As a grassroots conservative activist since the Goldwater Campaign in 1964, I have been involved in every Presidential campaign for almost 50 years (OK, so I started as a babe!).  But, Romney's loss to Obama hurt more than any other I can remember."  "There is no one reason we lost. Our message was weak; our ground game was insufficient; we weren't inclusive; we were behind in both data and digital; our primary and debate process needed improvement."
Republican National Committee Chairman Reince Priebus commissioned the most public and comprehensive review of a presidential campaign effort in the history of any national party titled:  The Growth and Opportunity Project.
The report identified areas where the party needs to improve to win more elections in the future.  Over 50,000 people participated in the report through direct conversations, surveys and polling to conduct this review.
Armistead said that the report revealed that the Republican Party has often overlooked significant segments of the American electorate.  Armistead said, "One step in correcting this is Chairman Priebus' appointment of senior level advisory councils for Hispanic, African American, and Asian Americans that will share best practices and maintain a constant dialogue in these growing populations. Also, the RNC will hire National Political Directors for those three demographic groups to insure that we do not lose our focus on reaching out to these groups."
Armistead said that the RNC will work with state parties to build a recruitment program for minority and female candidates in the future.  Chairman Priebus will also appoint a Youth Liaison to work with College Republicans, Young Republicans, and Teenage Republicans to provide them with the tools to take the party's message to their peers.
Chairman Armistead said, "The study acknowledged that we failed to compete on a level playing field with the Democrats in 2012 when it comes to data and technology.  The first step to correct this deficiency is the hiring the best Chief Technology Officer possible and that search will likely begin and end in the Silicon Valley.  The Chief Technology Officer will be tasked with developing the best political technologies dedicated to driving voter turnout in the 2013-2014 cycle."
Armistead said that the RNC also understands that a lot of their 2012 polling, "Was simply wrong."  The GOP will work with their strategists and pollsters to share best practices and correct the faulty 2012 assumptions.
 Armistead said that the RNC will also conduct focus groups and listening sessions on a regular basis around the country.  The RNC also plans to have an earlier convention, a shorter primary process, and fewer debates.
Chairman Armistead said, "The study clearly rejected calls in the national media for the Republican Party to become more moderate.  We win when our conservative message is properly delivered.  We can never depart from the conservative principles that our party has been built upon.  Freedom and opportunity are ever-fresh, revolutionary ideas. They are the road map for American renewal in a new and interconnected world.  I am proud of the work done by Chairman Priebus and all the individuals who helped on the Growth and Opportunity Project.  Together, we can move this party forward and recapture the Senate in 2014 and the White House in 2016."
Slow absentee voting in Tuscaloosa sparks outrage, possible legal action
Among the issues were incredibly long lines that left some voters waiting more than five hours and an inefficient process that managed to take in fewer than 100 absentee ballots in six hours.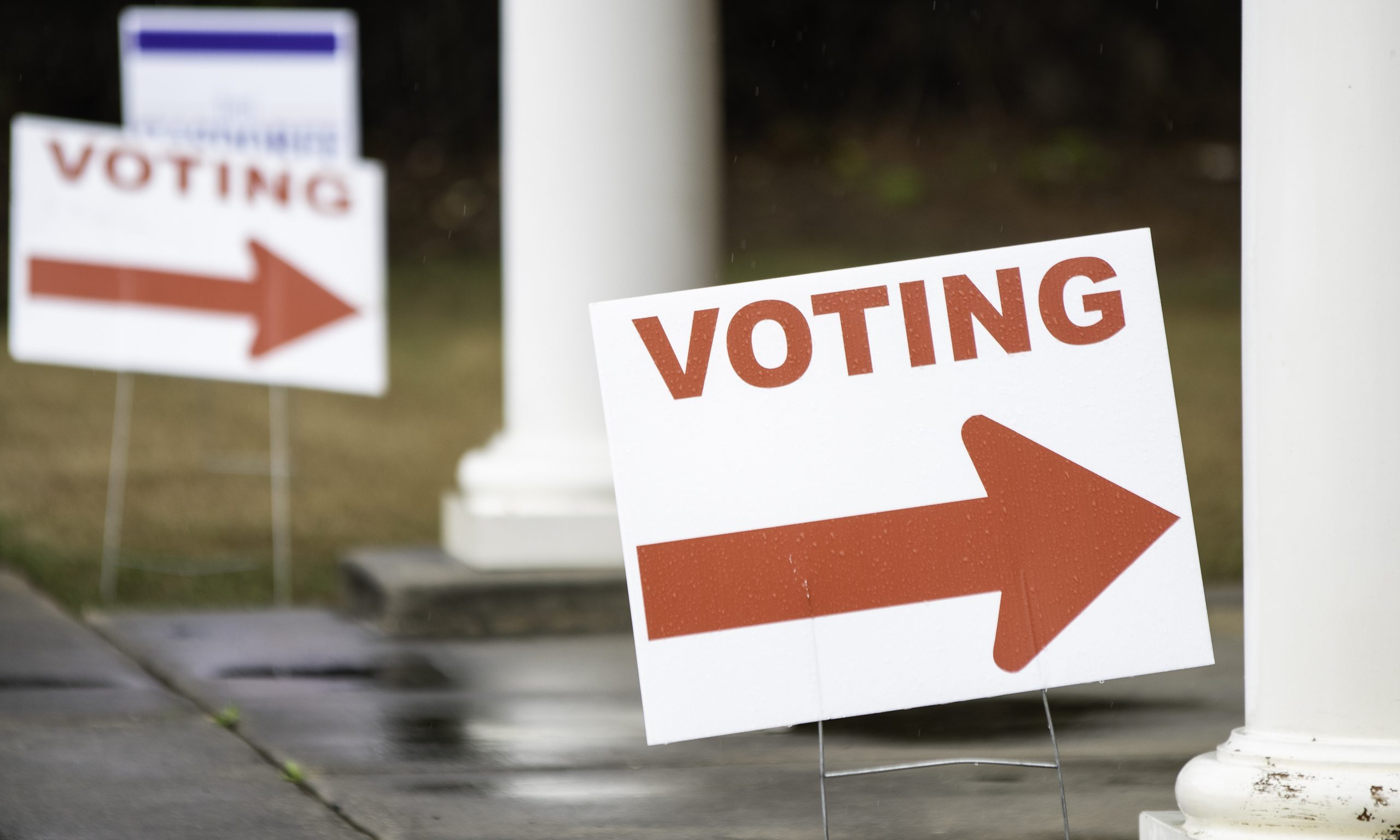 Long lines and slow absentee ballot processing in Tuscaloosa County have left voters outraged and incumbent Sen. Doug Jones's campaign threatening legal action. 
On Wednesday, Jones's campaign attorney, Adam Plant, sent a letter to Tuscaloosa County Circuit Clerk Magaria Bobo, outlining a number of issues with ongoing absentee voting and promising to take legal action if Bobo doesn't improve the process on the final day, Friday. Among the issues documented by Plant were incredibly long lines that left some voters waiting more than five hours and an inefficient process that managed to take in fewer than 100 absentee ballots in six hours. 
Additionally, Plant noted that Bobo has hired her family members to help process absentee ballots and at least one family member had made disparaging remarks on social media about voters. 
"You and those acting on your behalf are suppressing the vote of qualified Alabama voters," Plant wrote in the letter. "If you are unable or unwilling to execute your duties competently, and allow Tuscaloosa voters to exercise their voting rights without undue burdens, we will take further action."
In an interview with the Montgomery Advertiser on Wednesday, Bobo noted that her office had received more than 13,000 requests for absentee ballots — a remarkable uptick from the 3,000 or so her office usually receives — and there had been problems in managing that number of ballots while also adhering to social distancing guidelines within the office. 
However, as Plant's letter notes, the massive increase in absentee ballots for this election shouldn't have been a surprise. Also, Secretary of State John Merrill had made additional funds available to absentee managers to facilitate hiring extra staff, purchasing additional computers and staying open for longer hours to accommodate the anticipated increase. 
In a press release on Wednesday, the Alabama Democratic Party criticized Bobo and her family members, and the release included screenshots of Facebook posts from Bobo's daughter lashing out at voters who complained about the long wait times. 
"No voter should have to wait in line for hours to exercise their rights," said ADP executive director Wade Perry. "We should leverage every tool we have to make voting easier, not harder. Also, it should go without saying that election workers should not insult the very people they are employed to serve. If Ms. Bobo is incapable of processing voters quickly, someone else needs to do the job."