Hubbard Supportive of Republican Education Budget
By Brandon Moseley
Alabama Political Reporter
On Tuesday, the Ways and Means Education Committee of the Alabama House of Representatives held a public hearing to introduce the 2013/2014 Education Budget.  Chairman Jay Love (R) from Prattville introduced the House Republican budget, House Bill 166. The Speaker of the House Mike Hubbard (R) from Auburn praised the budget with comments on Facebook.
Speaker Hubbard said on Facebook, "The Education Trust Fund Budget announced today delivers on our promise to operate within our means and continues to place Alabama's education system on a path to innovation and success. I'm especially proud that we are able to increase the amount a teacher brings home each month not only by raising their salaries but also by providing them with state-funded liability insurance, meaning they will no longer have to use their own money to purchase that type of protection.
Representative Hubbard said, "Teachers are the lifeblood of our state and deserve these pay increases for their unwavering devotion to Alabama's future. Thanks to Republicans' common sense budgeting practices, these increases are possible even in these toughest of economic times."
The Republican budget makes payments on the money borrowed from the Alabama Trust Fund, fully funds the rainy day fund, increases funding for pre-K in Alabama, gives small increases to all Alabama universities, funds liability insurance for Alabama teachers, restores funding for the state fire college to 2011 levels, and raises pay for teachers and education support personnel across the state by 2%.
Chairman Love said that his budget estimates that the Alabama Accountability Act will cost the Education Trust Fund $70 million.  "When you issue tax credits revenue comes down."  Love said that the $70 million is just an estimate and could be considerably less than $70 million.
Alabama Superintendent of Education Tommy Bice said that he needs to review the plan before speaking either for or against the proposed budget.
The Alabama House Republican Caucus wrote, "For decades Alabama had never ranked higher than 48th or 49th among other states in education. Today, Alabama ranks 25th nationally in overall education quality. That's a remarkable improvement, and it didn't happen all by itself. We were able to do it by prioritizing programs that get results, including the Alabama Reading Initiative, the Alabama Math, Science and Technology Initiative, ACCESS Distance Learning and First Class Pre-K. These programs are making a real difference by offering children educational opportunities our state has never been able to offer before."
Alabama Education Association Secretary Henry Mabry said that all the teachers and support personnel should get at least a 5% increase because the teachers and support personnel have not had a pay increase since the recession began and they took an effective 2.5% cut beginning in 2012 as they have to contribute more toward their retirements.
Print this piece
Bill would make owning pre-1960 slot machines legal for personal use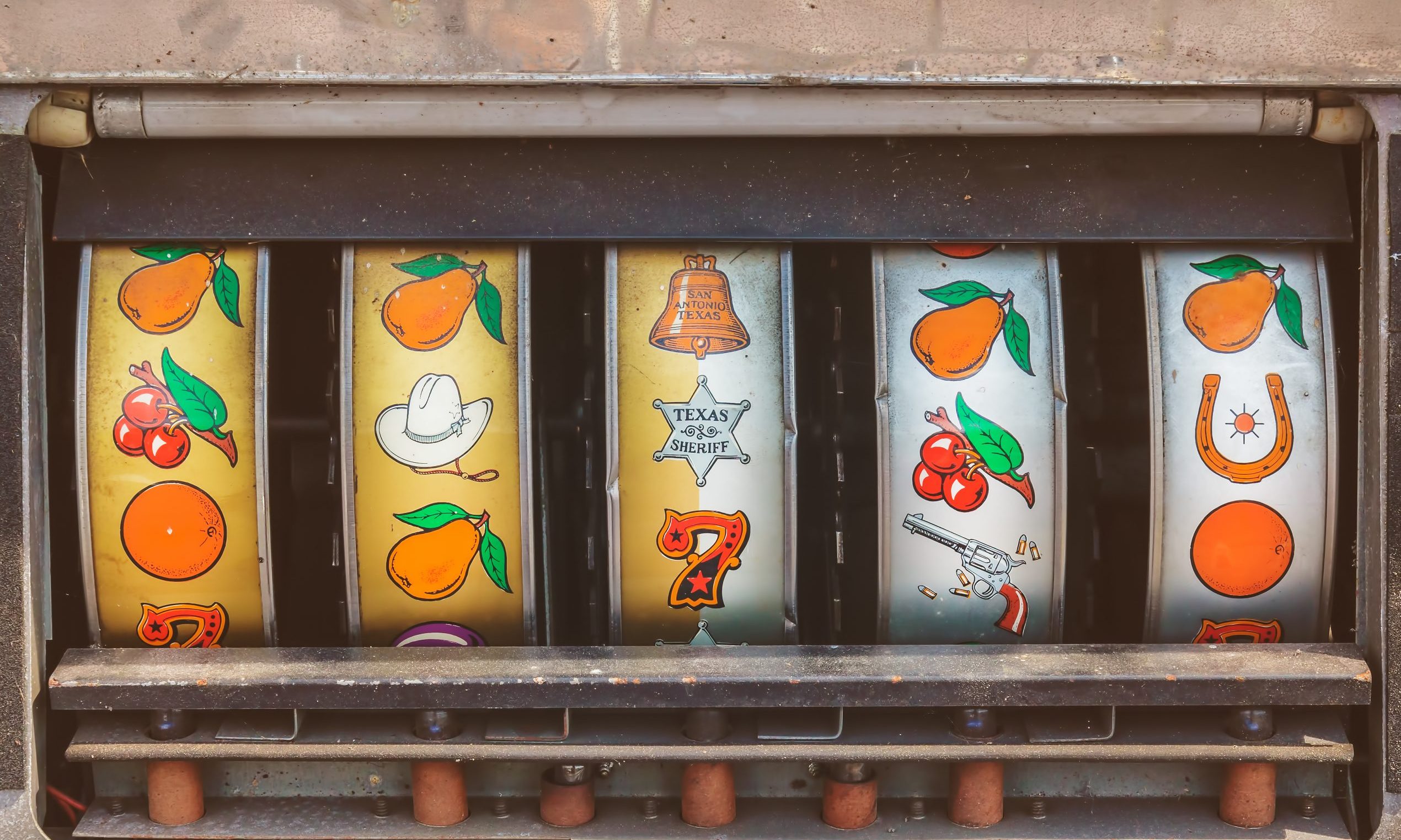 Vintage slot machines are highly sought-after by collectors, but owning one for personal use is a crime in Alabama. That could change this year. 
Rep. Chip Brown, R-Mobile, told APR by phone on Wednesday that he was approached by a group of antiques collectors who asked that he write a bill that would allow a person to own the vintage slot machines for personal use. 
Mention of legislation around gaming machines of any kind raises caution in Montgomery, where legislators and special interests have for decades fought over gambling and whether to establish a state lottery. Brown said he was well aware of the sensitivity of the subject matter when crafting the bill, which makes clear it won't allow any of the old machines to be used for commercial purposes. 
"All this does is it just allows individuals to collect pre-1960 slot machines for their own home collection," Brown said.  "I was very careful when we drafted the bill to make sure that it wouldn't open the door to any bigger issues." 
House Bill 260 reads that "The crime of possession of a gambling device does not apply to a slot machine manufactured before 1960, with the intention that the slot machine be used only for the personal and private use of the owner or for public display as a historical artifact in a manner that the slot machine is not accessible to the public."
Alabama is one of eight states that do not allow ownership of slot machines made in any year. Other state laws vary, allowing residents to own machines made before certain years. 
Pre-electric slot machines are highly sought-after, and can fetch many thousands of dollars. Brown said those who want to own one for personal use ought to be be able to do so. 
"I'm hoping I can get it in debate in committee next week," Brown said of his bill.
Print this piece