Chairman Kennedy Rallies for Pro-Choice with Planned Parenthood
By Brandon Moseley
Alabama Political Reporter
On Tuesday at noon the Chairman of the Alabama Democratic Party Mark Kennedy addressed a pro-choice  rally with Planned Parenthood and their allies in front of the Alabama Capital demanding that the Alabama Senate vote no on the Women's Health and Safety Act, House Bill 57.
Chairman Kennedy said, "I was a judge for 22 years.  Every woman in Alabama has a constitutional right to terminate a pregnancy." Chairman Kennedy said that if the super majority cared about children and education they would not be destroying Alabama's public schools.  Kennedy said "We need to have a political solution.  We need to demand equal pay for equal work."  Kennedy said that we need to let you (women) make the decision on whether or not to terminate a pregnancy.
Chairman Kennedy addressing an estimated 75 pro-choice protestors said that 51% of the citizens of Alabama are female.  56% of the registered voters in Alabama are female.  Kennedy said, "You find your voice.  You find your walking shoes.  Peggy Kennedy and I will be marching with you.  Hang tough.  I am going to hang tough with you and together we are going to take our state back."
The group chanted "Not the Church, not the state, women will decide our fate."
An estimated 15 counter protesters were also present and at points the two overwhelmingly female groups appeared to be on the verge of potential physical confrontation. Some counter protestors held up signs saying, "I regret my abortion."
Planned Parenthood Policy Director Nikema Williams said women are the majority of voices in Alabama.  "We are the majority.  The Legislators need to listen to us and vote no."  Williams said that HB 57 would close legitimate services like Planned Parenthood."  "The top priority of the legislature should be on jobs and economic opportunity not closing reproductive centers."
The CEO of Planned Parenthood Southeast Staci Fox said, "We have been providing quality healthcare treatment for 60 years.  CEO Fox said that Planned Parenthood provides HIV testing, STD testing, and birth control in addition to abortion services.  More than a million women will find it hard to get reproductive services without Planned Parenthood and the other abortion providers.  Fox said that if HB 57 passes unintended pregnancies would go up.  "Women should make own decisions about when and if to start a family."
Milly Kennamer Breeden said, "I am a Christian and a Pro-Choice Republican."  "I am here to say no to HB 57."  "This is about shaming women for having sex.  HB 57 will not stop abortions.  HB 57 will stop safe abortions.  I am a prochoice Republican like Betty Ford.  I am a prochoice Republican like Barbara Bush,  I am a prochoice Republican like Laura Bush, I am like the majority of Americans.  I will vote like a woman in 2014."
Senator Linda Coleman (D) from Birmingham said, "I have a real issue with the majority of the legislature."  HB 57 is not about safety."  Coleman said that things will not change until the plumbing around the state house changes."  "This bill needs to be killed."
Despite their efforts later on Tuesday the Alabama State Senate passed the Women's Health and Safety Act, HB 57. The Senate strengthened the reporting requirements on abortion clinics to include revealing to clients the names of prescription drugs used during the procedures.  Late that night the Alabama House easily passed the motion to concur with the Senate.
HB 57 holds Alabama abortion clinics to the same health and regulatory standards as those applied to other out-patient surgical centers in the state.
Republican Party Chairman Bill Armistead has accused Judge Kennedy of being too liberal for the people of Alabama.  Kennedy became Chairman in the aftermath of the Democrat's crushing defeats in the 2010 election.
Representative Mary Sue McClurkin (R) from Indian Springs was the sponsor of the bill in the Alabama House.  The Republican majority applauded Rep. McClurkin for her steadfast leadership on this legislation.
The bill now goes to the Governor.
We are near "a dangerous tipping point" with coronavirus: former FDA head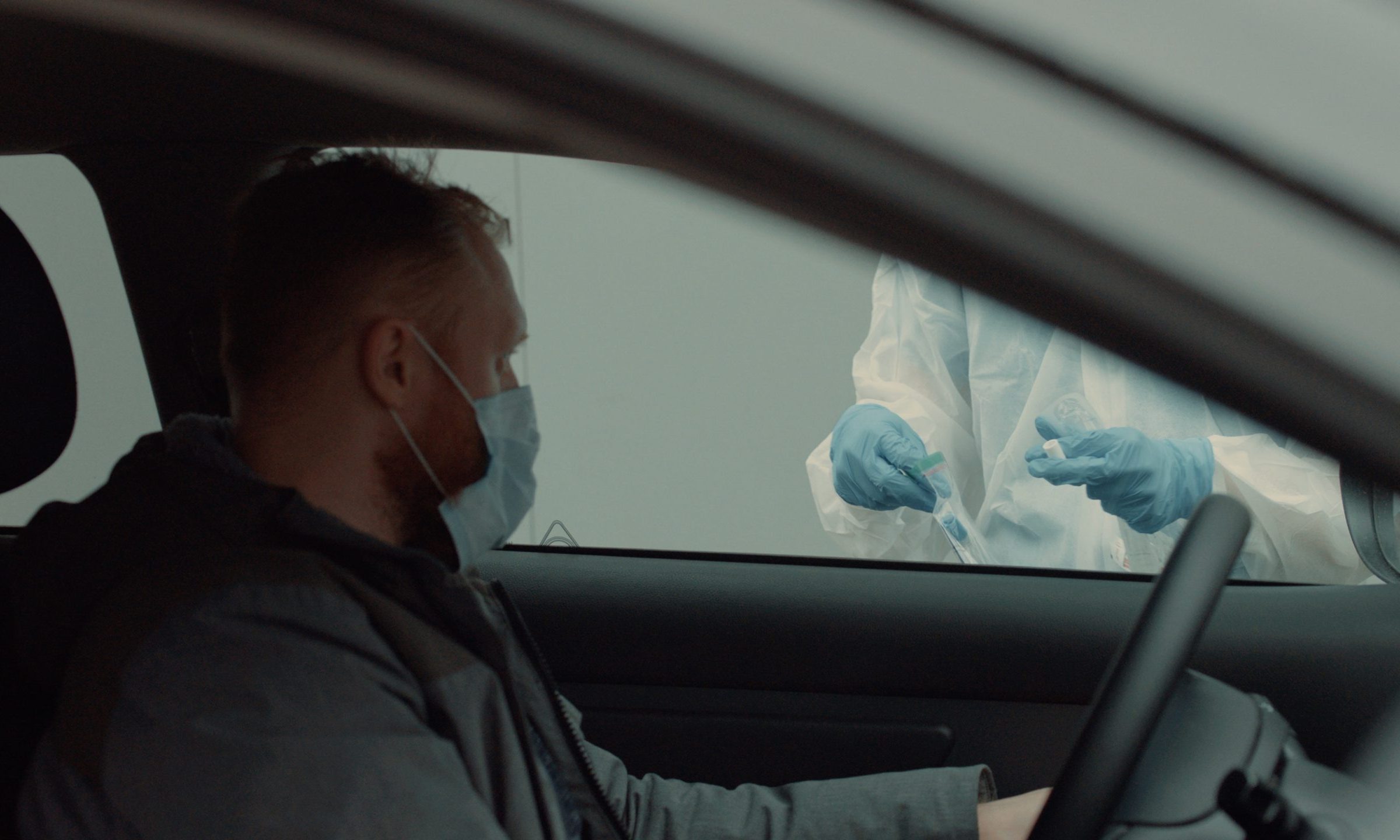 11,729 Alabamians were diagnosed with the novel strain of the coronavirus, SARS-CoV-2, in the past seven days, by far the worst week in the month of October. So far 29,654 Alabamians have been diagnosed with the coronavirus during the month of October. That is already higher than the entire month of September, in which the state had just 28,643 cases in the entire month.
The state of Alabama is following a national trend of surging cases here in the middle of October. 79,453 Americans were diagnosed with the coronavirus nationally on Saturday alone, shattering the record worst single day of the pandemic in the USA, 77,295 set on July 16.
White House Chief of Staff Mark Meadows admitted that efforts to control the virus have failed.
"We're not going to control the pandemic," Meadows said on CNN's "State of the Union. "We are going to control the fact that we get vaccines, therapeutics and other mitigations."
Alabama Lieutenant Governor Will Ainsworth (R) was one of those diagnosed with the virus this week. The Lt. Gov. reports no symptoms.
Former Food and Drug Administration head Dr. Scott Gottlieb told CBS News Sunday that the coronavirus situation in the nation is at "a dangerous tipping point" amid a widespread surge of the coronavirus cases.
Gottlieb told CBS News' "Face The Nation," that there may not be any "forceful policy" to prevent a crisis.
"We're in a dangerous tipping point right now," Gottlieb said. "We're entering what's going to be the steep slope of the epidemic curve. These cases are going to continue to build."
326 Alabamians have died from COVID-19 in October to take the state's total death toll from COVID-19 up to 2,866, 78 of them in just the last week. 384 Alabamians died from COVID-19 in September. 582 died in August and 630 in July, but if the number of cases continue to rise, the death toll will likely rise with it.
"If we miss this window this is going to continue to accelerate and it's going to be more difficult to get under control," Gottlieb warned. "Most states have just a lot of spread. That's going to change over the next two or three weeks. Things are going to look much more difficult. So we need to take steps right now."
Gottlieb admitted that there is no public support for a second economic shutdown so we will have to find "other methods"; but lamented that he did not see "any forceful policy happening any time soon."
920 Alabamians were in the hospital with COVID-19 symptoms on Sunday, the highest number since September 2.
184,355 Alabamians have been diagnosed with the coronavirus thus far in the pandemic. 107,050 of those cases are still active. 74,439 Alabamians have recovered from the coronavirus, but public health authorities warn that COVID immunity drops rapidly following infection, thus people who survived cases six months ago can potentially be reinfected.
Dr. Anthony Fauci is the Director of the U.S. National Institute of Allergy and Infectious Diseases.
Dr. Fauci said that a decision on whether or not to approve a COVID vaccine could be coming early in December.
"We will know whether a vaccine is safe and effective by the end of November, beginning of December," Dr. Fauci said. "The amount of doses that will be available in December will not certainly be enough to vaccinate everybody — you'll have to wait several months into 2021."
Gottlieb warned that a coronavirus vaccine is "not going to affect the contours" of the virus during the next few months.
"Even if vulnerable Americans get vaccinated by the end of the year, they're"not going to have protective immunity until 2021," Gottlieb said.
Public health officials are warning citizens to continue wearing their masks, social distance, stay home as much as possible, wash hands frequently, stay home if you are sick, quarantine if you test positive for the coronavirus whether you have any symptoms or not, and get vaccinated for the flu as flu season will soon be upon us. Alabama remains under a statewide "Safer at Home" order with a mandatory mask order thru November 8; but that is likely to be extended past Thanksgiving given the surging virus cases.
The global COVID-19 pandemic 1,159,009 persons through Sunday.