Governor Bentley Signs Job Creation Legislation

Staff Report
MONTGOMERY – Governor Robert Bentley on Thursday signed legislation aimed at attracting thousands of additional jobs to Alabama.
The Alabama Commercial Aviation Business Improvement Act will help the state recruit more aerospace industry suppliers.  Those suppliers are expected to locate in the region as Airbus builds its first U.S.-based production facility in Mobile.  Groundbreaking for the Airbus facility is scheduled for next week.
The legislation signed by Governor Bentley levels the playing field between Alabama and nearby states in the recruitment of supplier companies and the additional jobs they will bring.
"Putting Alabamians back to work is my number-one priority," Governor Bentley said.  "This bill will make sure Alabama remains competitive with neighboring states in attracting supplier jobs.  Already, Airbus will directly provide 1,000 jobs in Mobile, and more than 3,000 people will be employed in the construction phase of the Airbus facility.  As suppliers move in, we can attract thousands of additional jobs as well.  We want those jobs for the people of Alabama.  This legislation will help us accomplish our goal."
The Alabama Commercial Aviation Business Improvement Act (Senate Bill 238) applies to a small category of lawsuits which involve manufacturers of commercial aircraft with 100 seats or more.  Neighboring states already have similar laws in place.  The bill will protect the rights of Alabama citizens to bring suit against manufacturers, but will also protect manufacturers from out-of-state and foreign plaintiffs who may seek to file suit in Alabama simply because the manufacturer located its plant here.
"Without this bill, suppliers could very easily choose to build in Florida or Mississippi, which already have similar laws," Governor Bentley said.  "With this legislation, Alabama is now on a level playing field, and we can recruit more supplier jobs for people in our state."
The legislation was sponsored by Senator Cam Ward, Senator Vivian Figures and Representative Bill Poole.
"Governor Bentley and Commerce Secretary Canfield have made job creation their top priority, and I am glad to do my part to help in their vision," Senator Ward said.  "This will do so much to even the playing field with neighboring states to help attract Tier 1 and Tier 2 suppliers to Alabama.  It is common sense business legislation like this that I have focused on during my time in the Senate."
"We are now set and ready to go towards realizing the thousands of jobs that Airbus suppliers will bring to Alabama," Senator Figures said.  "I enjoyed working on this legislation with the bi-partisan team to make this a reality.  Coming together to work out all of the details with the leadership of Governor Bentley and others has been a joy, knowing that Alabama will benefit greatly economically."
"I am excited at the prospect of bringing Airbus and the aerospace industry to Alabama and am proud to have played a role in passing this important legislation," Representative Poole said.  "The recruitment of the aerospace industry to our state has the potential to be transformative in the same way that the automotive industry has changed our state.  The aerospace industry will bring thousands of quality jobs with good wages and benefits that will benefit our citizens for many years to come."
The Alabama Commercial Aviation Business Improvement Act provides that the manufacturer would be liable for causes of action occurring no more than 12 years after delivery of the aircraft to the first purchaser or 12 years from the replacement or addition of a component part that was the cause of an accident.  If the cause of action occurs within the 12-year deadline, the plaintiff still has two years to bring the action.
The aerospace industry is among 11 business sectors targeted for growth in Accelerate Alabama, the state's long-term plan for economic development.
"We want Alabama to be the center of the new aerospace corridor that will be created by the announcement that Airbus will build its U.S. plant in the state," said Greg Canfield, Secretary of the Alabama Department of Commerce.  "This legislation keeps us competitive and on track to locate the suppliers and new jobs that Airbus will bring to the area."
The Alabama Department of Commerce estimates that the Airbus plant will have a $409 million annual impact on the state's economy.  In addition to the 1,000 jobs provided by Airbus and the 3,000 construction-related jobs, the Department of Commerce also estimates another 3,700 Alabamians could be employed by Airbus suppliers locating in the state.
Print this piece
"I'm completely isolated": A woman's COVID-19 experience, from her hospital bed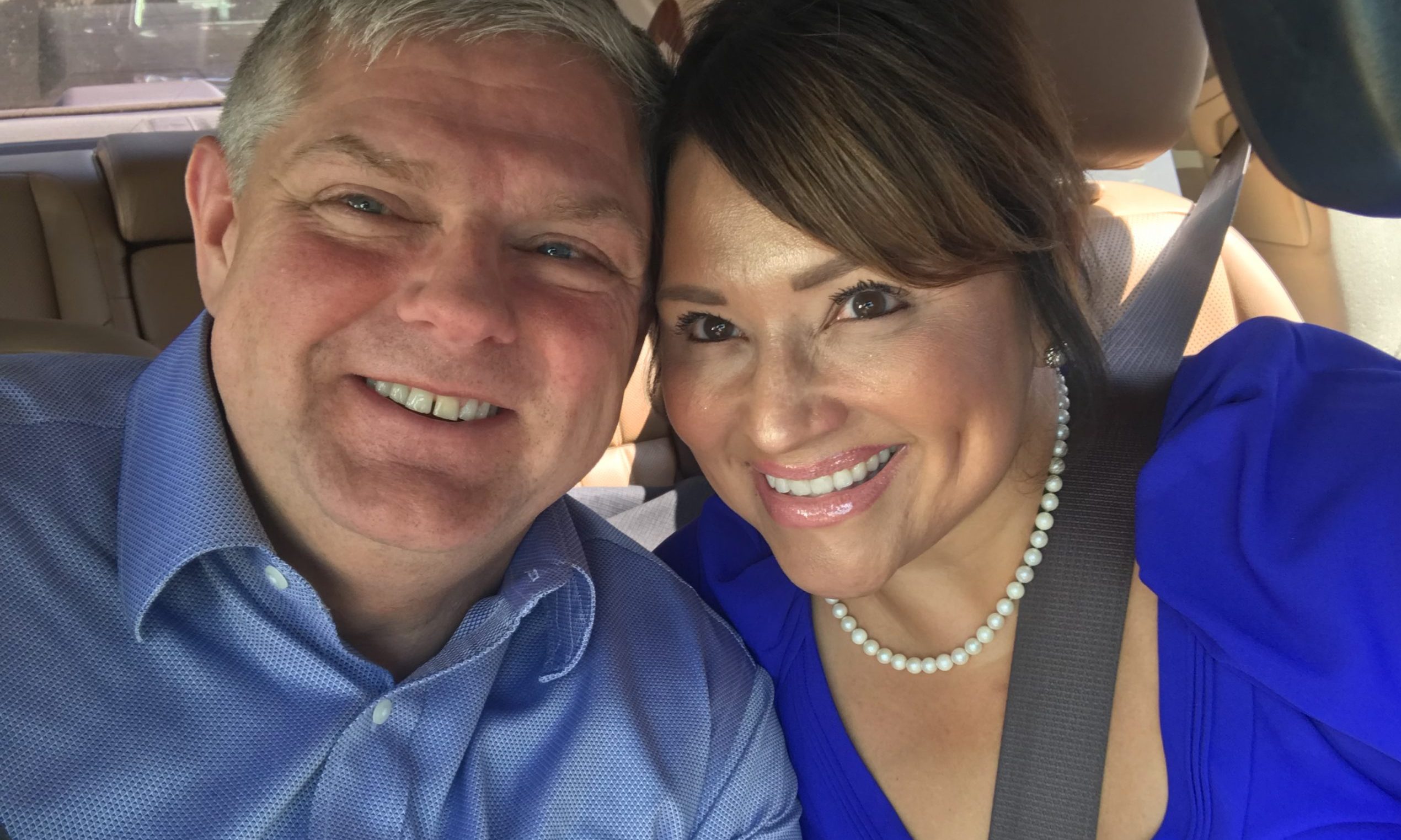 For the past five days, Pamela Franco hasn't seen her fiancé except over FaceTime. She's at UAB's University Hospital on one of the floors set aside for those infected with the novel coronavirus.
Franco's room is a typical hospital room, which she isn't allowed to leave. The exercise she gets is from walking around that limited space.
Franco was admitted on March 23. She says unlike some of the 55-plus other patients, she has actually improved every day. But she still must be on oxygen, and until she's off, she'll remain in the hospital.
Doctors tried to wean her off the oxygen Thursday, but she started coughing, her oxygen level dropped below an acceptable, normal range, and her oxygen flow had to be increased. Today, the oxygen flow is back to the lower setting, and Franco said she feels OK.
Franco doesn't want to be off the oxygen again, though, without somebody monitoring her, because the consequences of no oxygen are the dry, hacking coughs that leave her exhausted but, worse, leave her feeling like she can't breathe.
Before she was admitted last Monday, she had been diagnosed with pneumonia but was sent home when her COVID-19 test came back negative. But after that, she developed a dry cough.
The cough got worse and worse. Her fiancé, Tim Stephens, took her back to the ER, where she was met by a worker in full personal protective gear — a mask, face shield, gloves, scrubs, and a disposable robe over the scrubs.
Stephens was told to stay in the car as Franco was escorted into the hospital. "I have never seen someone cough so violently," Stephens said. "It shook her whole body, and it was non-stop. It was scary to watch, but it was terrifying for her – like drowning in the bed."
"The coughing got so bad, it was making the trunk of my body contort," Franco said. "I don't want to say twisted. But it just made me go into a semi-fetal position."
Stephens said she was whisked into the hospital and immediately admitted. "Like that, she was gone. I haven't seen her since. I wasn't allowed to even say goodbye."
Today, if Franco starts coughing, she calls the nurse to turn up her oxygen immediately because once the cough starts, it's painful and frightening. "There's no phlegm," she said. "I don't have a runny nose. That's the thing about this virus."
She coughs, but the coughs are torture, not productive like a chest cold cough.
Franco is 49 and, before a flu episode earlier in the year, then the COVID-19 this week, she was healthy. She exercises three or four times a week and has been on that routine for 15 years.
"I've only been in the hospital twice my entire life when I've given birth," Franco said. "That's the only time I've had to stay in the hospital."
Franco and Stephens have been engaged since late last year. They live on Birmingham's Southside, and they have not set their wedding date. The couple both sell software for Birmingham-based tech companies.
The novel coronavirus knocked Franco for a loop, though. She's getting better and believes she'll make a full recovery, but she knows she'll have to work back up to her exercise routine after she leaves UAB and the virus is gone from her body.
"I'm completely isolated from everyone," Franco said by telephone from her hospital room.
As of Friday morning, UAB had at least 55 hospitalized COVID-19 patients, and about half of them were on ventilators. Thursday, it was more than 60. Many more are under observation for possible COVID-19 infection.
"When they come in, they come in full gear." Like her greeter at the ER entrance when she was admitted, they wear full gear: Mask, face shield, double gloves, scrubs, and the disposable robe."
The medical staff "are incredible professionals," Franco said. "Every day I'm seen by a doctor or a nurse practitioner. Nurses take vitals and peek into the room. They're treating me very well. I've been impressed. And grateful, because I know they're putting themselves at risk as well every time they walk into the room of any of their patients."
As for how national and state leaders have responded to the pandemic, Franco is frank.
"My own opinion is we were very slow acting," she says. "The only reason why we're having all these cases now is that they were slow.
"And now it's spread," she continues. "We're going to run out of supplies, medication, all sorts of things. It's snowballing. At this point, we're elbows deep. We need to continue the isolation, the quarantines, and let people work from home if they can.
But she doesn't like to be negative and look backward, Franco said.
"They need to do the best they can now to get this under control and to help the people," Franco said. "I was so impressed to see that they have canceled school for the school year. I was very happy to see that they have postponed school for the rest of the year. I feel like that was necessary."
"I want my voice to say to everyone who reads this," Franco said, "at least abide by the rules. Stay separate. Stay quarantined. And wash your hands."
Strangely, two of Franco's sisters, who live in another state, also have been diagnosed with COVID-19, and Franco hasn't seen them since last fall, Stephens said. The oldest sister was in an induced coma in ICU for several days, but is now awake, alert, and recovering, Stephens said.
Stephens, too, is developing that dry cough. He's scheduled to be tested Sunday, but Franco said he hopes he can move it to an earlier day.
"This is not 'just the flu,'" Stephens said. "It is a monster."
Print this piece