Alabama Leaders Respond to Boston Bombings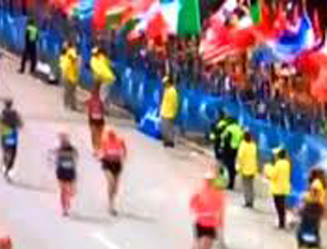 By Brandon Moseley
Alabama Political Reporter
On Monday a terrorist or terrorists reminded all of us that the global war on terrorism continues and that they can still hit us at home.  Two bombs ripped into the City of Boston along the Boston Marathon route.  As of press time three people are dead, including an 8 year old boy (Martin Richards) and over 140 were injured.  Two other explosive devices were found and have been disarmed.  The Federal Bureau of Investigation (FBI) is leading the investigation. Like many Americans, Alabama leader took to social media to offer condolences and prayers.
Alabama Governor Robert Bentley (R) said on Facebook, "We are praying for everyone affected by the tragedy that has taken place in Boston today."
Congressman Spencer Bachus (R) from Vestavia said in a written statement, "The House of Representatives held a moment of prayer tonight for the victims of this senseless bombing at a sporting event that brings such joy to its participants and to the family members and spectators who line the streets of Boston to watch the race. There is much that we do not know this evening, but we know that the person or persons who carried out this terrible act must be held fully accountable under the law. As Americans, we come together at times like this to show our support for those who have suffered personal losses and to demonstrate our resolve as a society against actions designed to spread fear and harm the innocent."
Congresswoman Terri A. Sewell (D) from Selma said on Twitter, "My thoughts & prayers go out to the people of #Boston & all of those affected by the tragedy at the Boston Marathon."
Congressman Mike D. Rogers (R) from Saks said on Facebook, "Our prayers are with everyone in Boston tonight after today's terrible events."
Congresswoman Martha Roby (R) from Montgomery said, "Horrific news and images from Boston. We'll wait for accurate info, but let's pray right now for all those who are hurt."
Alabama Secretary of State Beth Chapman (R) said on Facebook, "Prayers for the people of Boston – prayers for our nation!"
Alabama State Representative Paul John DeMarco (R) from Mountain Brook said, "My thoughts and prayers are with those injured in Boston today – I know we had a number of runners from Alabama in Boston for the marathon."
Alabama Commissioner of Agriculture and Industries John McMillan (R) said on Facebook, "More explosive devices have been found in downtown Boston, directly related to the senseless bombings at the Boston Marathon finish line. Let us say prayers throughout the day and night for those wounded and survivors of those dead. May law enforcement authorities capture the cold-blooded killers who committed these crimes."
As of press time no one has taken responsibility for the attack and authorities have not announced who they think is responsible for this act.  Whether that attacker(s) is Islamo-fascists angry over American Middleast policy, domestic anarchist terrorists targeting his/her fellow Americans on tax day, or someone local with some sort of a grudge against the marathon is unknown at this time.
Trump Truck and boat parades this weekend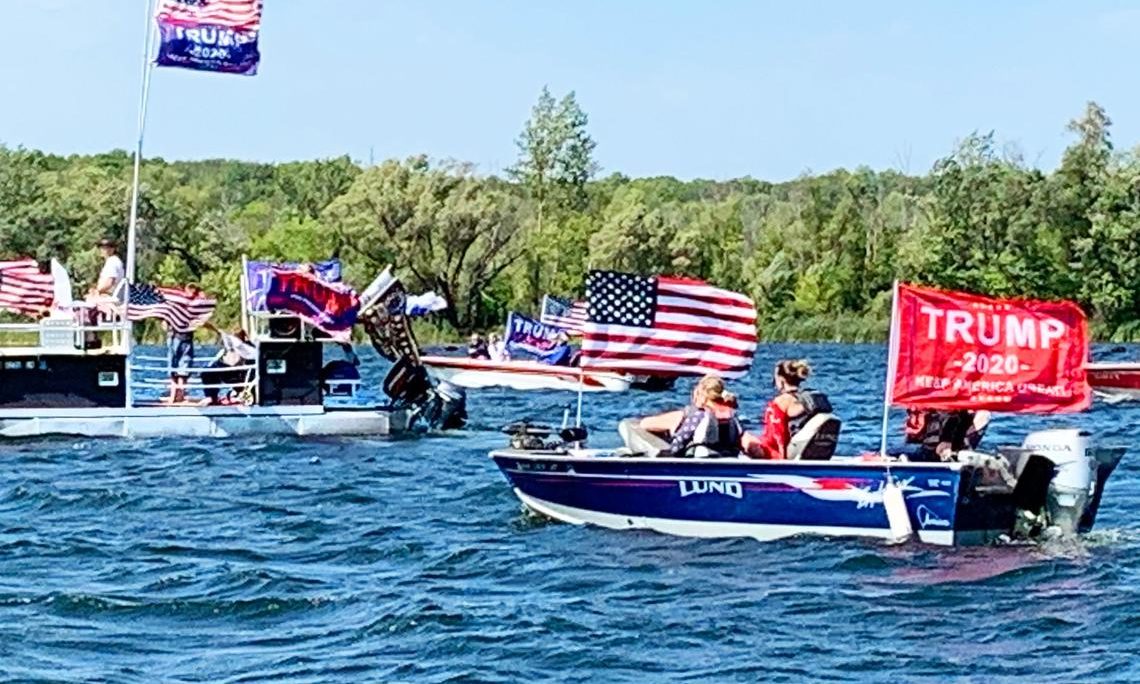 As Election Day draws near, Alabama Republicans are excited about promoting the re-election of Donald J. Trump as President and the election of Tommy Tuberville for U.S. Senate. This weekend two pro-President Trump events are happening in the state. There will be a truck parade from Ashland to Phenix City on Saturday sponsored by the Clay County Republican Party, while there will also be a boat parade on Wilson Lake in the Shoals sponsored by the Colbert County Republican Party on Sunday.
The pickup trucks will assemble at the Ashland Industrial Park in Clay County, 8240 Hwy 9, Ashland. There is a pre-departure rally at 10:00 a.m. central standard time. The trucks will depart at 11:00 a.m. and then proceed on a parade route that will take them into the bitterly contested swing state of Georgia. The Trump Pickup Parade will wind through east Alabama and West Georgia traveling through LaGrange and Columbus before concluding near the Alabama/Georgia line in Phenix City, 332 Woodland Drive, Phenix City at approximately 2:00 p.m. central time. Speakers will begin at 3:00. Trump flags will be on sale at the event.
The Phenix Motorsports Park will be hosting what sponsor hope could possibly the world's largest Pickup Tuck parade in U.S. history that is routing over 50 mile through Georgia in effort to "pickup" President Trump's numbers in GA.
A number dignitaries have been invited to address the Phenix City rally, including Coach Tuberville. Former State Sen. Shadrack McGill, Trump Victory Finance Committee member former State Rep. Perry O. Hooper Jr., and Paul Wellborn, the President and CEO of the largest Family owned Kitchen Cabinet manufacture in the USA are among the featured speakers who have committed to speak at the event.
Entertainment will be provided by: Charity Bowden, an up and coming country music singer who was the runner up on "The Voice". Charity will sing 'I am Proud to be an American' as well as songs from her Voice performances. The McGill Girls will also perform. The three beautiful and talented sisters will be singing patriotic songs in three part harmony. Geoff Carlisle, a professional DJ will be keeping the crowd pumped with music and entertainment.
Following the speakers and the entertainment there will Trump truck-vs- Joe Bidden truck races down the drag strip for the finale.
The Northwest Alabama boat parade will be on Sunday. The boats will gather at 2:00 p.m. near Turtle Point and then the flotilla will parade around the open waters of Wilson Lake til 3_00 p.m.. There will be a contest for best decorated Trump boats.
Trump supporters have held a number of large boat parades across the state to show their support for the re-election of Pres. Trump.
Boat parade sponsors say that this parade will be: pro-American, pro-law enforcement, pro-military.