Marijuana Bill Hearing in Public Safety Committee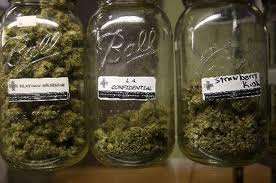 By Brandon Moseley
Alabama Political Reporter
The Alabama Safe Access Project has announced in a written statement that their Alabama Cannabis and Hemp Reform Act legislation, House Bill 550, will have a hearing in an Alabama House Committee meeting on Tuesday.
On Monday, Ron Crumpton wrote, "We have just found out that HB-550, the Alabama Cannabis and Hemp Reform Act of 2013, will be receiving a hearing in the Alabama House Committee on Public Safety and Homeland Security tomorrow at 11 a.m.  Just a few days after Chairman Hammon said that the bill would not receive a hearing… The bill is receiving a hearing!"
Crumpton continued, "This is an important piece of legislation that removes the criminal penalties for the possession of marijuana. At the same time, the bill would create about 5000 new jobs and estimates show that bill would create $1 billion in revenue for the state of Alabama.  If you are able, I urge you to join Alabama Safe Access Project at the Statehouse tomorrow."
Proponents of medical marijuana argue that it is a useful pain killer that has the added benefit of improving appetite (especially useful for people undergoing chemotherapy).  Opponents argue that there are other pain killer that do the same thing without some of the side effects and that medical marijuana will only be abused by people who enjoy the herb's recreational properties.
The U.S. Department of Health and Human Services has looked at the evidence and has come to the conclusion that "marijuana has no currently accepted medical use in treatment in the United States.
Medical marijuana users disagree.  Proponents claim that medical marijuana has effective medical applications for cancer patients, AIDs patients, chronic obstructive pulmonary disease (COPD), hepatitis, multiple sclerosis, etc. and is less addictive than legal painkillers like lortabs.
Opponents say that if Alabama legalizes medical marijuana every recreational user can in the state will claim he/she has back pain to get prescriptions and then will be trade their surplus making the "whacky weed" even easier to get.  Alabama is already the number one state for prescription drug abuse.
Proponents counter that marijuana couldn't possible become any more accessible on the black market than it is now.  Some estimate that as many as 15% of the American population uses marijuana and that criminalization only puts more money in the hands of violent criminal cartels who are often also in the business of selling much more dangerous drugs as well as trafficking in illegal guns and prostitution.
Alabama women to Ivey: Support fair processes
Last week, Ivey co-authored a letter of support for Barrett and released it to media outlets.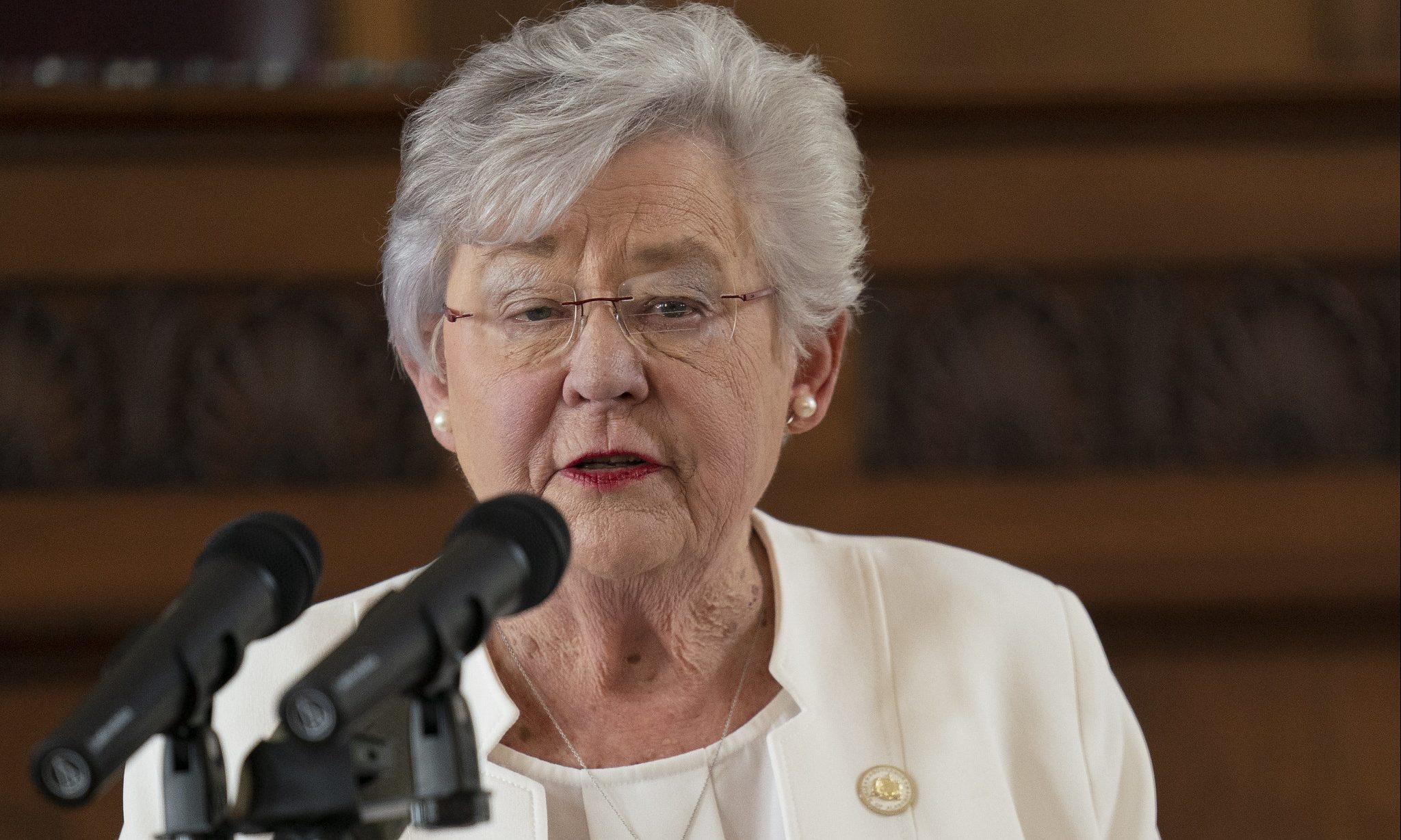 A letter signed by a bipartisan group of about a thousand Alabama women takes issue with Gov. Kay Ivey's recent support of Republican Supreme Court nominee Amy Coney Barrett, and it encourages Ivey and other state officials to instead support fair processes.
Last week, Ivey co-authored a letter of support for Barrett and released it to media outlets. In response, the letter from Alabama women calls the process to nominate Barrett, which is occurring after more than 50 million votes have been cast and in a Senate that is predicted to change from Republican to Democratic control, unfair and "anti-democratic."
The letter, which doesn't criticize Ivey or request that she rescind her endorsement of Barrett, asks instead that Ivey and other state leaders honor women by implementing and following fair processes that provide women with equal opportunities.
The full letter is below:
Dear Governor Ivey,
We are a group of women. We are current and future mothers, grandmothers, caregivers, leaders and champions of all citizens of our great state. We are moderates, progressives and conservatives. When we agree with our leaders, we say so, as we have in your support for education, workforce development, and sensible mask policies.  
We also speak up when we do not agree. Thus, we want to respond to your letter in support of Amy Coney Barrett because it does not represent our views. 
Like you and Judge Barrett's father, we want to tell all young girls that they can do anything their male counterparts can do and they can be anything and everything they want to be. We want it to be a truth, not just a signal "that the most qualified individual will get the job".  In addition to those things, we want them to know and believe that the process will be fair, because no matter the job, the process should be fair. And our children and young people (boys or girls) should be able to trust that democracy works and can be counted on. How can we assure them when this process has been so rushed and undemocratic?
We are women who oppose Judge Barrett's confirmation, because confirming her at this time, when 50 million Americans have already cast their votes, is anti-democratic. Regardless of what ways she does or does not think or talk like us, what matters is that a confirmation should not take place after the election is underway. 
We do not expect you to rescind your support of Judge Barrett. However, we urge you and the other women leaders who have advanced to top positions in our government to stand with us in asking for a fair process that takes place after the election. A process that helps us to believe that our voices and our votes matter because the American people should have the right to choose who nominates the next Supreme Court Justice.
Respectfully, 
Emily Hess Levine
Lindsey Chitwood
Megan Cheek
Kira Fonteneau
Ronne M. Hess
Cindi Cassis Branham
Anna Brantley Fry
Joellyn M. Beckham
Kristen Berthiaume
Alexandra Ruthann Bullock McElroy
The letter is signed by more than 800 women. The full list of signatures was sent to APR with the letter. We have chosen to list only the first 10 for the sake of brevity.