Marijuana Bill Hearing in Public Safety Committee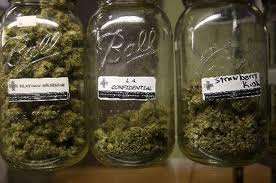 By Brandon Moseley
Alabama Political Reporter
The Alabama Safe Access Project has announced in a written statement that their Alabama Cannabis and Hemp Reform Act legislation, House Bill 550, will have a hearing in an Alabama House Committee meeting on Tuesday.
On Monday, Ron Crumpton wrote, "We have just found out that HB-550, the Alabama Cannabis and Hemp Reform Act of 2013, will be receiving a hearing in the Alabama House Committee on Public Safety and Homeland Security tomorrow at 11 a.m.  Just a few days after Chairman Hammon said that the bill would not receive a hearing… The bill is receiving a hearing!"
Crumpton continued, "This is an important piece of legislation that removes the criminal penalties for the possession of marijuana. At the same time, the bill would create about 5000 new jobs and estimates show that bill would create $1 billion in revenue for the state of Alabama.  If you are able, I urge you to join Alabama Safe Access Project at the Statehouse tomorrow."
Proponents of medical marijuana argue that it is a useful pain killer that has the added benefit of improving appetite (especially useful for people undergoing chemotherapy).  Opponents argue that there are other pain killer that do the same thing without some of the side effects and that medical marijuana will only be abused by people who enjoy the herb's recreational properties.
The U.S. Department of Health and Human Services has looked at the evidence and has come to the conclusion that "marijuana has no currently accepted medical use in treatment in the United States.
Medical marijuana users disagree.  Proponents claim that medical marijuana has effective medical applications for cancer patients, AIDs patients, chronic obstructive pulmonary disease (COPD), hepatitis, multiple sclerosis, etc. and is less addictive than legal painkillers like lortabs.
Opponents say that if Alabama legalizes medical marijuana every recreational user can in the state will claim he/she has back pain to get prescriptions and then will be trade their surplus making the "whacky weed" even easier to get.  Alabama is already the number one state for prescription drug abuse.
Proponents counter that marijuana couldn't possible become any more accessible on the black market than it is now.  Some estimate that as many as 15% of the American population uses marijuana and that criminalization only puts more money in the hands of violent criminal cartels who are often also in the business of selling much more dangerous drugs as well as trafficking in illegal guns and prostitution.
COVID-19 hospitalizations in Alabama continue surge
On Monday, 1,335 patients with COVID-19 were being cared for in hospitals statewide, the most to date.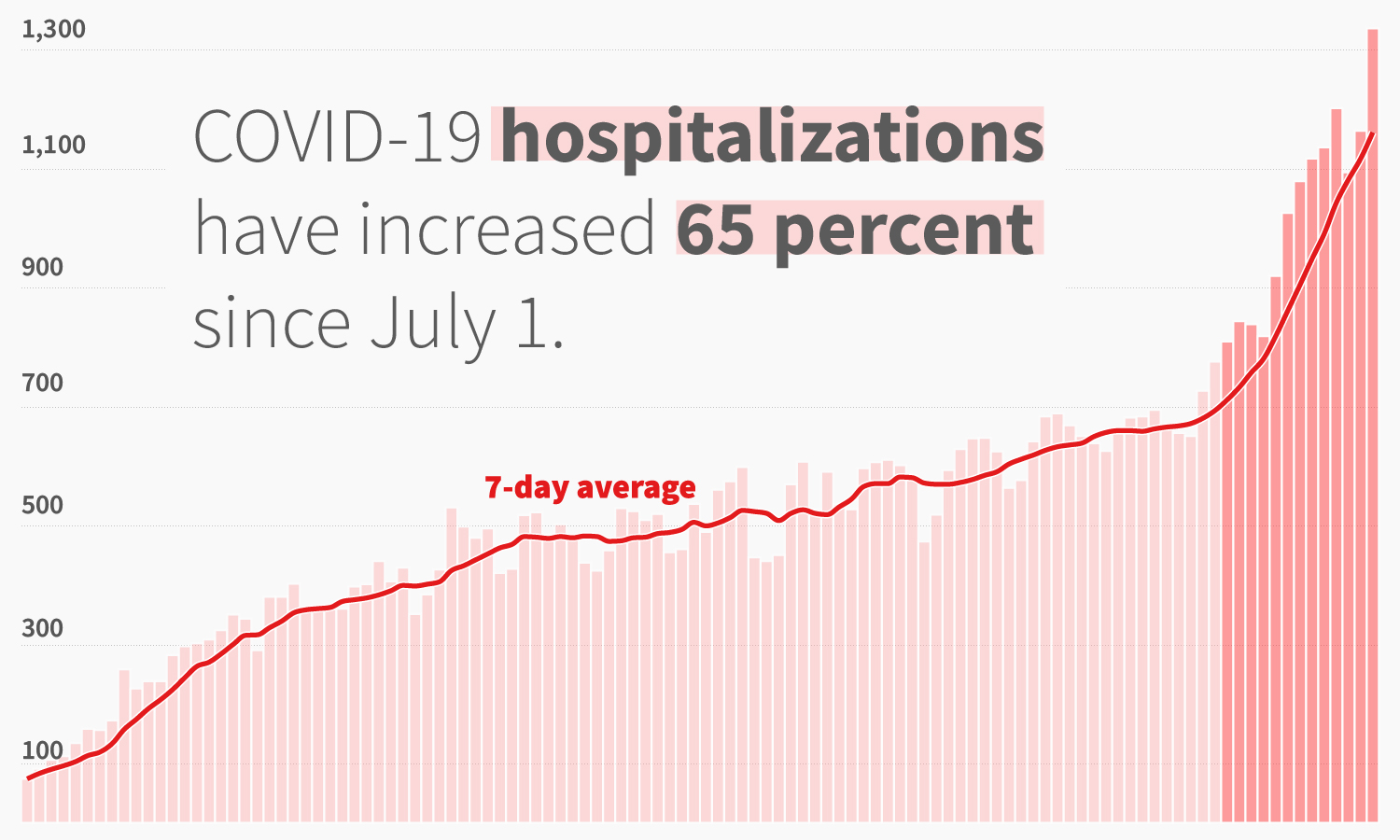 Alabama on Monday saw the highest number yet of COVID-19 patients in hospitals since the start of the pandemic, and the second-highest single-day increase in coronavirus cases on record. 
On Monday, 1,335 patients with COVID-19 were being cared for in hospitals statewide. That was 172 more COVID-19 patients than were hospitalized the previous day — and the largest single-day increase in hospitalization numbers reported by the Alabama Department of Public Health.

The last record number of hospitalized COVID-19 patients in Alabama was on Friday, when 1,201 people were being treated statewide. The increase Monday is also 134 more patients than were being care for on Friday.
Friday was the sixth straight day of record-breaking COVID-19 hospitalizations in Alabama. Friday also saw the second-highest number of deaths in a single day in the state, when ADPH confirmed 35 new deaths as a result of COVID-19, nearly breaking the previous record of 37 set on May 12.
On Monday, the state also added 1,860 to Alabama's total case count, bringing the cumulative total now to 54,768 confirmed cases. That's the second-highest single-day increase in cases since the start of the pandemic. With 25,783 people presumed to have recovered from the virus, and at least 1,096 dead, more than half of the state's cases, or 27,889, are presumed to be active.

Testing has ticked up slightly in the last few weeks — Alabama's seven-day average of tests conducted was 9,176 on Monday, 93 more than the previous high set on July 5 — but the percentage of tests that are positive continues to increase as well, a sign that new cases aren't just due to more testing. 
The seven-day average positivity rate Monday was 16.18 percent, which was almost 30 percent higher than it was a week ago. Taking into account the Alabama Department of Public Health's incomplete testing data on July 9 and in early April, which threw off the positivity rate, Monday's seven-day average was the highest on record for Alabama. 
Public health officials say that the percent of tests that are positive should be at or below 5 percent or there's not enough testing being done and cases are going undetected. 
Madison County continues to see a surge in new cases. The county added 267 new coronavirus cases on Monday, and over the last week added 1,044 new cases, which was 70 percent more than were added the week before. Madison County's positivity rate this week has been roughly 16 percent. 
Jefferson County followed closely behind Madison County, adding 266 new cases Monday and 1,602 cases within the last week, which was a 30 percent increase from the week before. 
In Mobile County, there were 157 new cases Monday.
Mobile County's weekly total of new cases for the last week was 23 percent higher than the previous week.