State Senate Likely to Address Spay/Neuter Legislation Today
By Brandon Moseley
Alabama Political Reporter
Senator Paul Bussman (R) from Cullman said that he expects the Alabama Senate to address the legality of non-profit owned spay and neuter clinics on Tuesday.
Senator Bussman told 'The Alabama Political Reporter,' "I expect SB 25 to be on the SOC Tuesday and feel comfortable that it will pass the Senate."
There are two bills in the Senate addressing the spay/neuter clinics: Bussman's SB 25 and Representative Patricia Todd's HB 188, which has already passed the Alabama House of Representatives.
Sen. Bussman continued, "SB25, my bill, allows for them to operate and to carry out their mission. However, due to their non-profit status, it prevents them from doing procedures outside the spayed and neuter area. Many have said the other version, HB188, is supported by the AL Veterinarian Medical Association. That organization only represents a little over a third of the vets in AL. Also, many of the components to that Association adamantly disagree with the way the Association passed the support and have sent me letters stating their opposition to that support."
'The Alabama Political Reporter' asked the American Society for the Prevention of Cruelty to Animals (ASPCA) their position.  Sherry Rout, the state director of ASPCA Government Relations for the Southern region said: "The ASPCA supports HB 188, which will allow spay/neuter clinics statewide to continue to operate and provide an invaluable service to the people of Alabama. Each year, millions of cats and dogs are euthanized as a result of unplanned litters that could have been prevented by spaying and neutering. We urge the Senate to pass this legislation to ensure that these unnecessary deaths no longer occur."
Director Rout said Spay/Neuter Centers serve low income areas where pet owners are less likely to be able to afford full veterinary services.  By providing low cost spay neuter services, Director Rout said that the Spay and Neuter Clinics will reduce the number of pets that go into shelters and which run loose and unfed in Alabama communities.
Director Rout said that the ASPCA believes that spay and neuter clinics can help curb pet overpopulation and suffering.
According to information provided to 'The Alabama Political Reporter' by Director Rout and the ASPCA, spaying and neutering pets has several benefits for society, for the pets, and for the pet's family. Female pets live a longer and healthier life since spaying helps prevent uterine infections and breast cancer.  Neutering male pets prevents testicular cancer, if done before six months of age.  Spayed females won't go into heat. Male dogs and cats are much less likely to roam away from home and get into fights with other males. Neutered males will be much better behaved and will focus their attention on their human families. Many aggression problems can be avoided by early neutering. The cost of spay/neuter surgery is a lot less than the cost of having and caring for a litter. Spaying and neutering your pet is good for the community. Stray animals prey on wildlife, cause car accidents, and frighten children. Every year, millions of cats and dogs of all ages and breeds are euthanized or suffer as strays. These high numbers are the result of unplanned litters that could have been prevented by spaying or neutering.
If the Senate passes Todd's HB 188 without amending it, that bill would go to the Governor for his signature.  If instead the Senate passes Bussman's SB 25 it will go to the House for their consideration.
Slow absentee voting in Tuscaloosa sparks outrage, possible legal action
Among the issues were incredibly long lines that left some voters waiting more than five hours and an inefficient process that managed to take in fewer than 100 absentee ballots in six hours.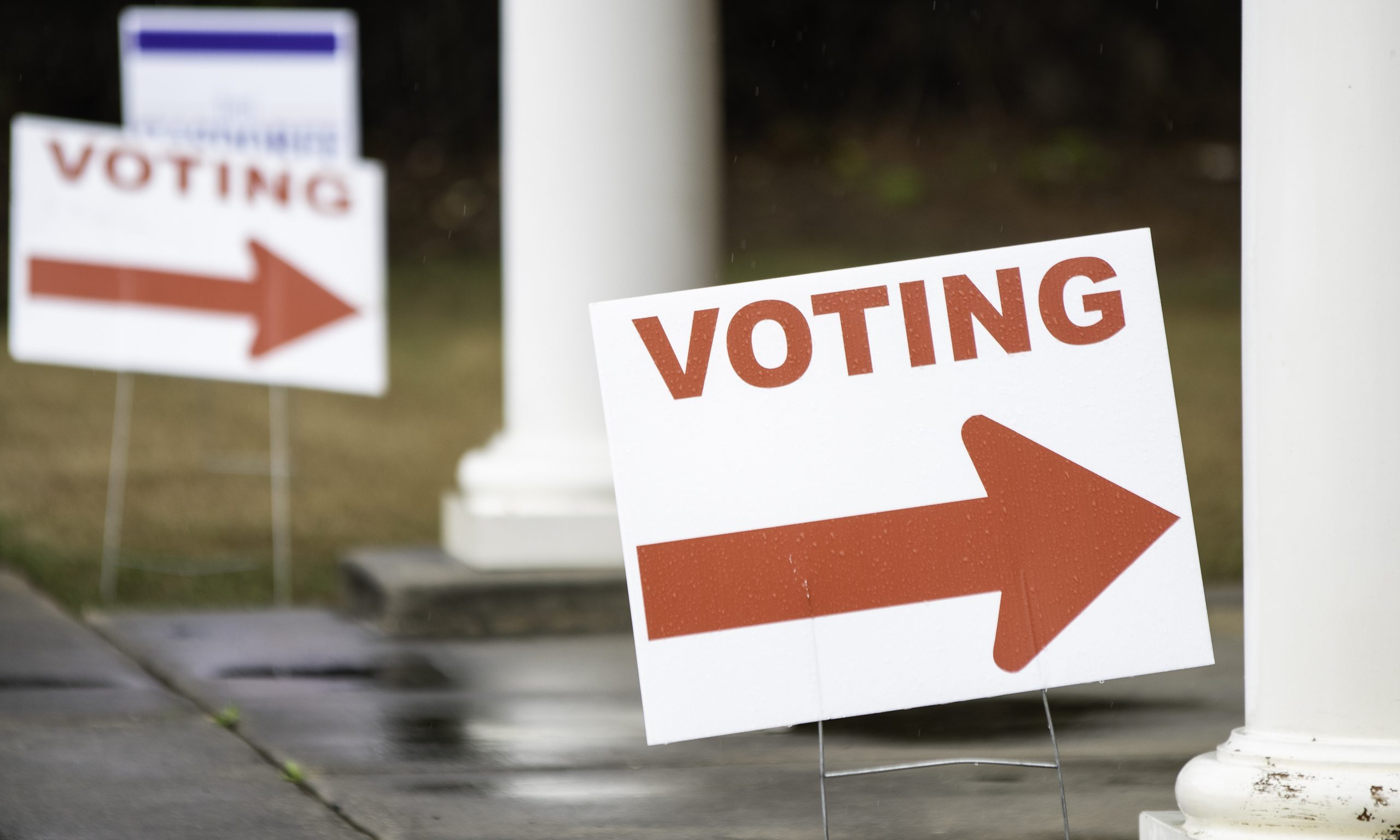 Long lines and slow absentee ballot processing in Tuscaloosa County have left voters outraged and incumbent Sen. Doug Jones's campaign threatening legal action. 
On Wednesday, Jones's campaign attorney, Adam Plant, sent a letter to Tuscaloosa County Circuit Clerk Magaria Bobo, outlining a number of issues with ongoing absentee voting and promising to take legal action if Bobo doesn't improve the process on the final day, Friday. Among the issues documented by Plant were incredibly long lines that left some voters waiting more than five hours and an inefficient process that managed to take in fewer than 100 absentee ballots in six hours. 
Additionally, Plant noted that Bobo has hired her family members to help process absentee ballots and at least one family member had made disparaging remarks on social media about voters. 
"You and those acting on your behalf are suppressing the vote of qualified Alabama voters," Plant wrote in the letter. "If you are unable or unwilling to execute your duties competently, and allow Tuscaloosa voters to exercise their voting rights without undue burdens, we will take further action."
In an interview with the Montgomery Advertiser on Wednesday, Bobo noted that her office had received more than 13,000 requests for absentee ballots — a remarkable uptick from the 3,000 or so her office usually receives — and there had been problems in managing that number of ballots while also adhering to social distancing guidelines within the office. 
However, as Plant's letter notes, the massive increase in absentee ballots for this election shouldn't have been a surprise. Also, Secretary of State John Merrill had made additional funds available to absentee managers to facilitate hiring extra staff, purchasing additional computers and staying open for longer hours to accommodate the anticipated increase. 
In a press release on Wednesday, the Alabama Democratic Party criticized Bobo and her family members, and the release included screenshots of Facebook posts from Bobo's daughter lashing out at voters who complained about the long wait times. 
"No voter should have to wait in line for hours to exercise their rights," said ADP executive director Wade Perry. "We should leverage every tool we have to make voting easier, not harder. Also, it should go without saying that election workers should not insult the very people they are employed to serve. If Ms. Bobo is incapable of processing voters quickly, someone else needs to do the job."