House Passes Accountability Act Fix
By Brandon Moseley
Alabama Political Reporter
Republican legislators who represent districts with the best public schools in the state demanded an Alabama Accountability Act with language guaranteeing that public school systems had the option of being able to deny transfers from neighboring poor performing schools. Their argument is that generally residents of those suburban systems pay higher local property taxes and higher property prices to live in a municipality with the best schools in the state and it would be unfair if their systems were forced to take an influx of students from the worst public schools in the state, when those parents did not contribute any of the local tax dollars that help make than local system one of the best in the state.
Without such language, legislators feared that their local schools could be potentially sued by parents who claim a right to transfer by virtue of the Alabama Accountability Act. Version 8 of the accountability act included such language. A clerical error at the time of passage meant that the legislators actually passed version 7 that had no such language. That error was addressed in a vote late on Tuesday night to amend the Alabama Accountability Act.
The legislation was sponsored by Jim Carns (R) from Vestavia and it passed the House 62 to 40. Democrats had been planning to add amendments preventing state legislators from receiving the tax credit and further limiting the Alabama Accountability Act, but debate was cut off by the Republican super-majority before they had the opportunity. The fix only added one sentence to the Alabama Accountability Act: saying that no school would be required to accept a student transferring from a failing school.
House Minority Leader Craig Ford (D) from Gadsden said afterwards in a written statement, "Once again the Republicans in the Alabama legislature have shown they do not want to shine the light of day on the Accountability Act. The Republicans have subverted the process again and rammed through another Accountability Act bill – this time without even an hour of debate. This is just more dishonest and unethical behavior from the Republican Supermajority."
Rep. Christopher John England (D) from Tuscaloosa said on Facebook, "Once again, the Republicans denied the public the opportunity to debate the Alabama "Accountability" Act by invoking cloture and stopping debate. Both times the bill came up, Republicans used procedural mechanisms to stop debate. I wonder why? Why are Republicans afraid to debate the Accountability Act? Is it because the true intent of the bill will be revealed under direct questioning? Is it because they do not have answers to the questions that obviously have to be asked about the bill? Why are the Republicans afraid to debate the Accountability Act? Are we afraid to discuss race and socioeconomic status? When they cut off debate, they are disenfranchising you. When they cut off debate, they are telling you that they don't care what you think. Therefore, the only thing accountable about the Accountability Act is the word in the title. I hope you really consider the real definition of accountable when you vote in 2014 because it is obvious that the Alabama Legislature does not have a clue what that term means."
The Alabama Accountability Act was sponsored by Rep. Chad Fincher (R) from Semmes. The Act gives parents of children who are trapped in the state of Alabama's worst public schools some options to seek an education elsewhere by giving them a state income tax credit if they transfer to another school……including a private school. The bill also provides all Alabama school systems the opportunity to seek some flexibility from suffocating education regulation in order to attempt to improve their public schools.
The Carns bill now moves to the Alabama Senate where Senate President Pro Tem Del Marsh (R)f from Anniston has introduced his own bill to amend the Alabama Accountability Act.
Print this piece
Alabama House Minority Leader Anthony Daniels endorses Mike Bloomberg for president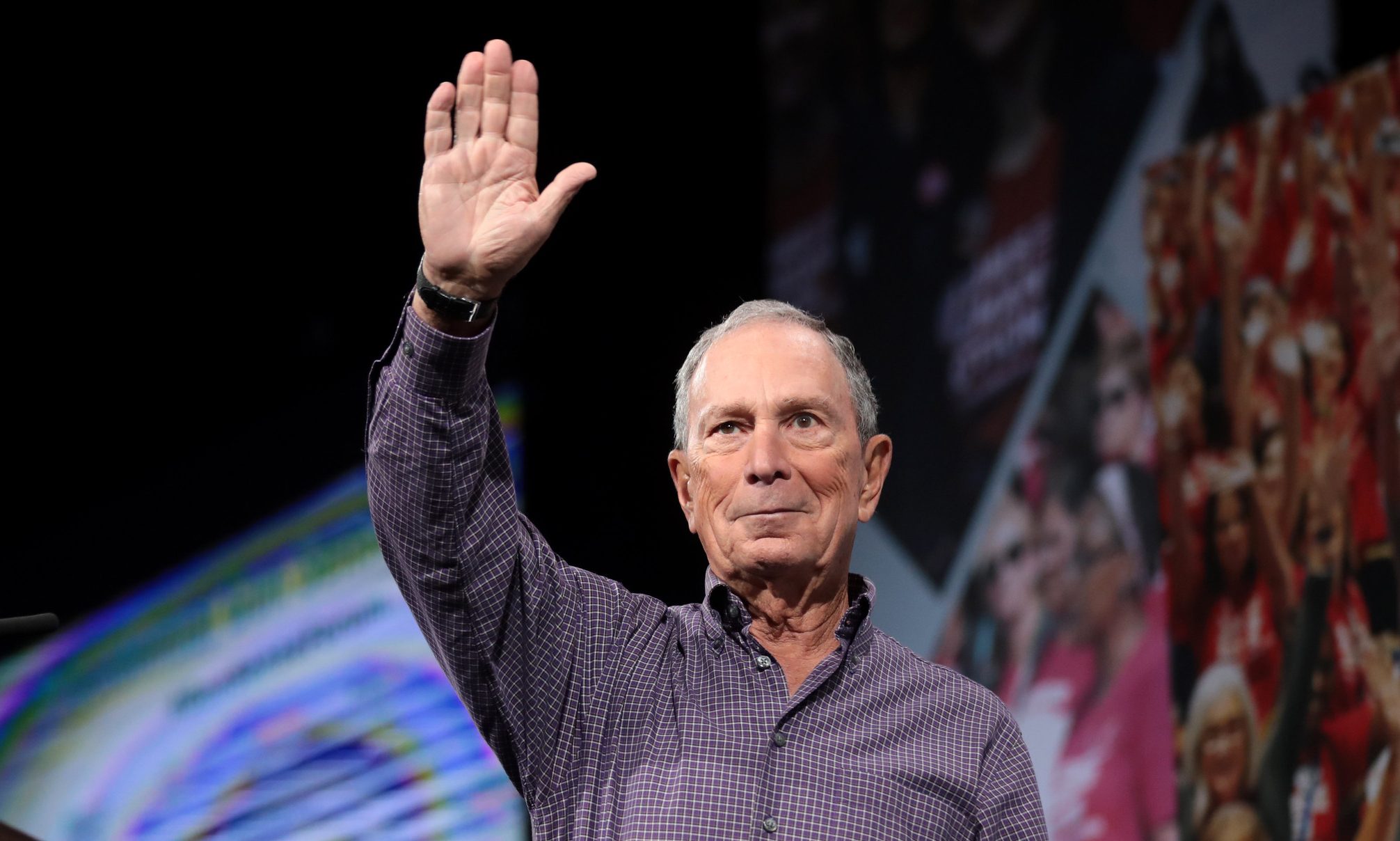 Alabama House Minority Leader Anthony Daniels announced his endorsement of Democratic presidential candidate Mike Bloomberg today, 4 days ahead of Alabama's primary election on Super Tuesday. Daniels joins State Senate Minority Leader Bobby Singleton and Black Caucus Chair Representative A.J. McCampbell in support of Mike. In his endorsement, Rep. Daniels cited Mike's work taking on tough fights on health care, public education, and supporting small businesses.
"We need a president who has a proven record of bringing people together to tackle the tough challenges we face in this country, and I can't think of anyone better to do that than Mike Bloomberg," said Rep. Daniels. "Not only is Mike the best positioned to take on Trump, but he has also proven he can deliver on his promises to make this country better for all. Alabamians should know that when I head to the polls this Tuesday, I'll be proudly casting my vote for Mike Bloomberg."
Rep. Anthony Daniels represents the 53rd District in the Alabama State House of Representatives, where, since 2017, he has served as minority leader. Rep. Daniels received his Bachelor's and Master's degree from Alabama A&M University. A former public school teacher and small business owner, Daniels is known for championing innovative education programs, like the Alabama School of Cyber Technology and Engineering, that prepare young people for promising careers, cultivate homegrown talent, and drive economic growth. Under his leadership, the House Democratic Caucus has made significant strides in addressing key issues like support for cradle-to-Pre-K programs, proven workforce development, and job readiness initiatives, and bringing broadband access to rural areas. They have also succeeded in preventing the passage of partisan legislation that hurts working families.
"Alabamians know how important this election is for the future of our country, and that's why they're supporting Mike Bloomberg, a doer and not a talker with a record of not shying away from tough fights," said Bradley Davidson, Mike Bloomberg 2020 Alabama State Advisor. "We're honored to have the support of Rep. Daniels, a respected leader in Alabama and beyond, and we look forward to working together with him to get Mike elected."
Mike Bloomberg will return to Alabama on Sunday, March 1 to participate in the 55th annual Selma bridge crossing to commemorate Bloody Sunday. Additionally, Bloomberg visited Montgomery earlier this month for an organizing event and to speak at the 60th annual Alabama Democratic Conference (ADC) Convention, the Alabama Democratic Party's largest Black caucus. He later received the endorsement of the group.
Print this piece