Governor rumored to be casting a wary-eye at so-called campaign reform
By Bill Britt
Alabama Political Reporter
MONTGOMERY—A gathering storm of suspicion may very well sink what a republican senator calls "clarifications" to the Fair Campaign Practices Act.
SB445, sponsored by Bryan Taylor (R-Prattville), quietly passed the Senate on April 30, with 24 Yea and 6 Nay votes. Then, on the next to last day of the legislative session, a substitute was hurried through the House by Rep. Mike Ball (R-Huntsville) in a 68 to 33 approval.
However the bill has received negative press throughout the state, and it now appears that Gov. Robert Bentley is having serious concerns about the unintended consequences of Taylor's so-called "clarifications."
Even with Ball and Speaker of the House Mike Hubbard defending the bill, a private and public backlash is mounting.
It is unknown who had a hand in writing Taylor's bill, but it appears that his eagerness and what one senator called "arrogance" may have torpedoed it becoming law.
According to the Senate synopsis from the Special Order calendar the law would, "clarify PAC to PAC limits, allow certain transfers,"
A careful reading to the bill seems to make it clear that Taylor and the GOP supermajority wanted a backdoor to reinstate PAC to PAC transfers, as well as providing a means whereby 501 (c) (4) non-profit, "social welfare," organizations could transfer funds without limit and without disclosing its donors.
Groups such as Hubbard's Alabama House Republican Conference, Inc., who raised approximately $100,000 from lobbyist and big business just the day before the House passed SB445, would be one of the primary beneficiaries of Taylor's law.
This, along with the fact that the legislation is larded with numerous other ambiguities, has Team Bentley concerned.
A republican senator who spoke on background said, "If you want a bill to fail, give it to Taylor." Many of Taylor's colleagues in the Senate have expressed similar remarks.
Taylor is almost universally disliked in the upper-chamber for his air of self-importance and his obsession with gambling. Insiders have suggested that Taylor inadvertently sabotaged the bill by trying to be "too cleaver."
What ever the case, it now appears that the Governor is casting a wary-eye toward the so-called reform.
While some parts of SB445 might be considered proper and needed reforms, it is prudence that seems to be driving the Governor's office.
Republican's took over both chambers of the Alabama legislature in 2010 —promising to bring reform and transparency. Many voters are now beginning to realize that the new bosses like Taylor are as bad as the old ones.
Look for Bentley later this week to take a stand for the promises he made in 2010.
Alabama's COVID-19 cases continue to rise
Alabama's ongoing increase in new cases and COVID-19 hospitalizations is especially worrisome for public health experts as flu season arrives and several holidays are just around the corner.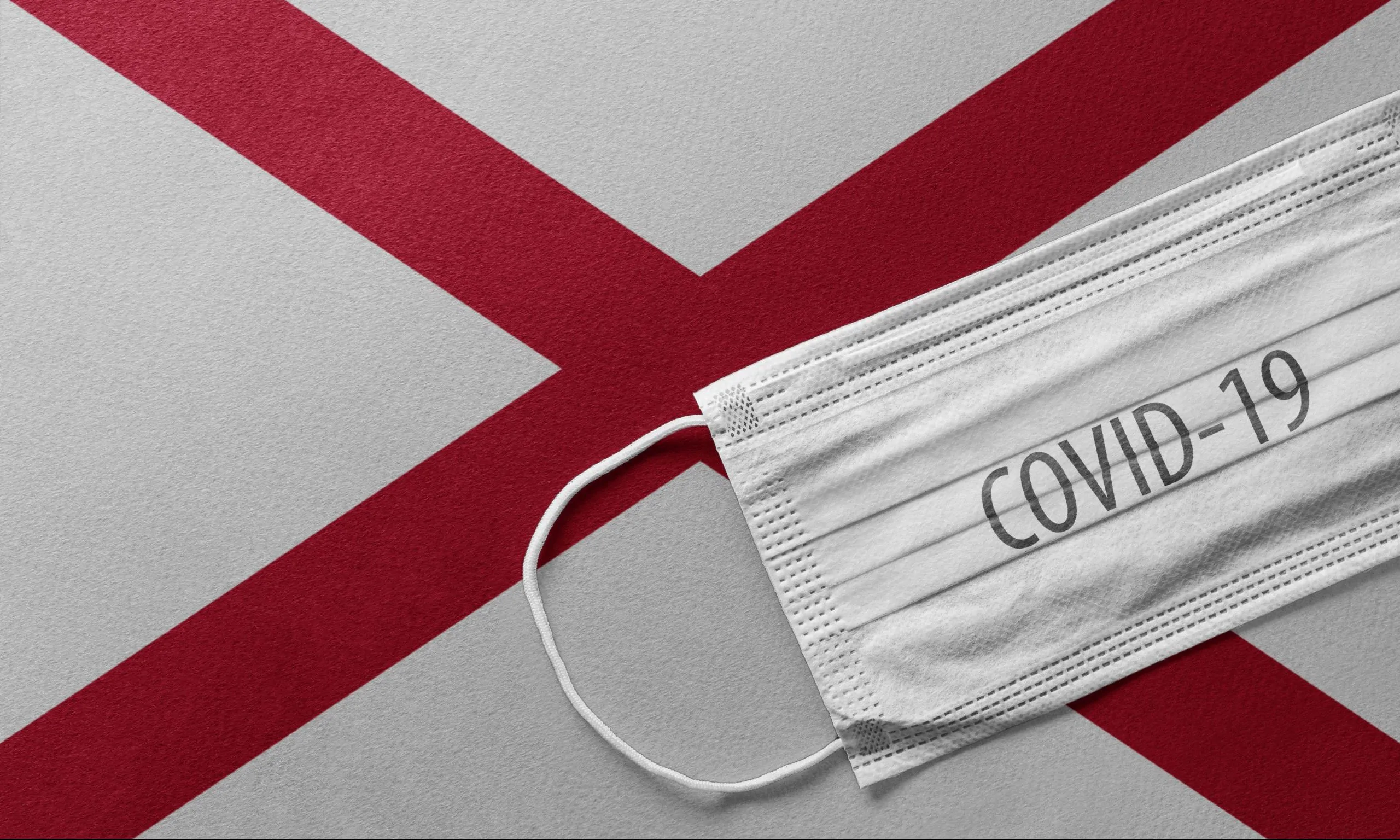 The number of new confirmed COVID-19 cases in Alabama continues to rise, with 1,789 new cases reported Saturday, despite fewer tests being conducted, and cases are up 55 percent from two weeks ago, based on a 14-day average of daily case increases.
Alabama's ongoing increase in new cases and COVID-19 hospitalizations is especially worrisome for public health experts as flu season arrives and several holidays are just around the corner.
Coronavirus cases in the U.S. surpassed 9 million on Thursday, and numerous states were seeing surges in cases and hospitalizations. Nearly 1,000 Americans died from COVID-19 on Wednesday, and the country has reported several days of record-high new cases.
"There's going to be a whole lot of pain in this country with regard to additional cases, hospitalizations and deaths," said Dr. Anthony Fauci, White House coronavirus task force adviser and director of the National Institute of Allergy and Infectious Diseases, in a CNBC interview Wednesday. "We are on a very difficult trajectory. We are going in the wrong direction."
There were 960 hospitalized COVID-19 patients in Alabama on Friday, and the seven-day average of daily hospitalizations hit 976 on Friday, the highest it's been since Sept. 2 and 29 percent higher than a month ago.
More than 1,000 hospitalizations were reported in Alabama on Tuesday for the first time since August. Huntsville Hospital was caring for 163 coronavirus patients Friday, the largest number since Aug. 19. UAB on Friday had 58 COVID-19 patients and has been hovering between 60 and 70 patients for the last several weeks.
While the number of new cases is rising, the number of tests being performed has been declining. Over the last two weeks, Alabama reported, on average, 6,961 cases per day, 9 percent fewer cases than a month ago.
The rising cases and declining tests are also reflected in the percentage of tests that are positive, which on Saturday was well above public health experts' target of 5 percent or below. 
The state's positivity rate on Saturday was 21 percent, according to APR's tracking of new cases and reported tests over the past two weeks. Many other COVID-19 tracking projects calculate the state's percent positivity by dividing the 7- and 14-day averages of daily case increases by the 7- and 14-day averages of daily test increases.
The Alabama Department of Public Health calculates the positivity rate differently, instead dividing the number of daily cases by the number of individuals who have been tested, rather than the total number of tests done, as some people may have more than one test performed.
There are no federal standards on how states are to report COVID-19 testing data, and a myriad of state health departments calculate positivity rates differently. 
Even so, ADPH's own calculations show Alabama's percent positivity is nearly double where public health experts say it needs to be, or else cases are going undetected. According to ADPH's calculations, the percent positivity on Oct. 24 was 9.6 percent, up 33 percent from the 7.2 percent positivity on Sept. 26. 
As of Saturday, there have been 2,967 confirmed and probable COVID-19 deaths reported in Alabama, with 427 reported this month, 19 percent more deaths than were reported in September.
On Saturday, ADPH reported 35 confirmed and probable deaths.