Alabama Tenth Highest State in Energy Related Per Capita CO2 Emissions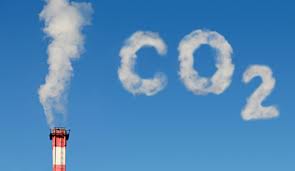 By Brandon Moseley
Alabama Political Reporter
The U.S. Energy Information Administration has released new information claiming that U.S. carbon dioxide (CO2) emissions have risen following a decade of declines due to the post-recession economic recovery.
Of particular interest to the government is energy related CO2 emissions. The states that are highest in per-capita energy related CO2 emissions include energy rich: Wyoming, Alaska, North Dakota, West Virginia, and Louisiana.
In total output of energy related CO2, Alabama is the 16th highest state. The top states for total energy related CO2 emissions are some of the most populous: Texas, California, Pennsylvania, Ohio, and Florida.
Many scientists and environmentalists claim that rising CO2 emissions could potentially raise temperatures, sea levels, coastal flooding, and the risk of severe weather. Many claim that humkan activities like burning fossil fuels are responsible for much of the increase. Critics contend that the earth has been in a naturally occurring warming period since the end of the last ice age and that human activities have little if any affect on total CO2 levels in the atmosphere.
Similarly, there is great division on what (if anything) we should do about it. Climate change alarmists have suggested using the force of government to make people drive less, consume less, and conserve more in an attempt to slow the rate of CO2 emission growth.
Opponents say that we (Americans in particular) enjoy longer lives and a level of comfort unseen in human history precisely because of inventions including electricity and the internal combustion engine and that North America has a gold mine of coal, natural gas, and oil reserves (including oil sands) to develop and that we would be foolish not to grow our economy, by developing our own energy resources further. Alabama has vast coal reserves that produce thousands of jobs. Some opponents claim that the government and the United Nations are using scare tactics to grow their own political and economic power and that is the real agenda behind the "global warming" hysteria.
Efforts to produce cleaner electricity generating capacity have had limited success. 44.9% of America's electric power comes from coal. 23.4% comes from burning natural gas and 1% comes from oil burning electric power plants. 20.3% comes from nuclear power plants. Nuclear power is clean but the cost of building a new nuclear powerplant is in excessive. Georgia Power estimates that their two new nuclear reactors at Vogtle will cost $14 billion; plus $3 billion in new transmission lines. Additionally the public has concerns about the safety of nuclear power and there is the added cost of storing the nuclear waste. Hydro-electric power generates 6.9% of America's electric energy needs, but there is enormous cost to building new lakes and dams.
Despite billions in subsidies, the other renewable sources of electricity (primarily wind mills and solar) generate just 3.2% of our current power needs. While the number of wind mills and solar panels are likely to increase (given the enormous amount of subsidies that the federal government is dumping into renewable energy) it is highly unlikely that that will be enough to handle America's growing energy needs, much less be great enough to replace our existing fossil fuel generating capacity
Prisoners quarantined at formerly closed prison kept in unconstitutional conditions, groups say
Conditions are so bad that inmates have been forced to urinate and defacate on themselves because restrooms are not accessible, the complaint alleges.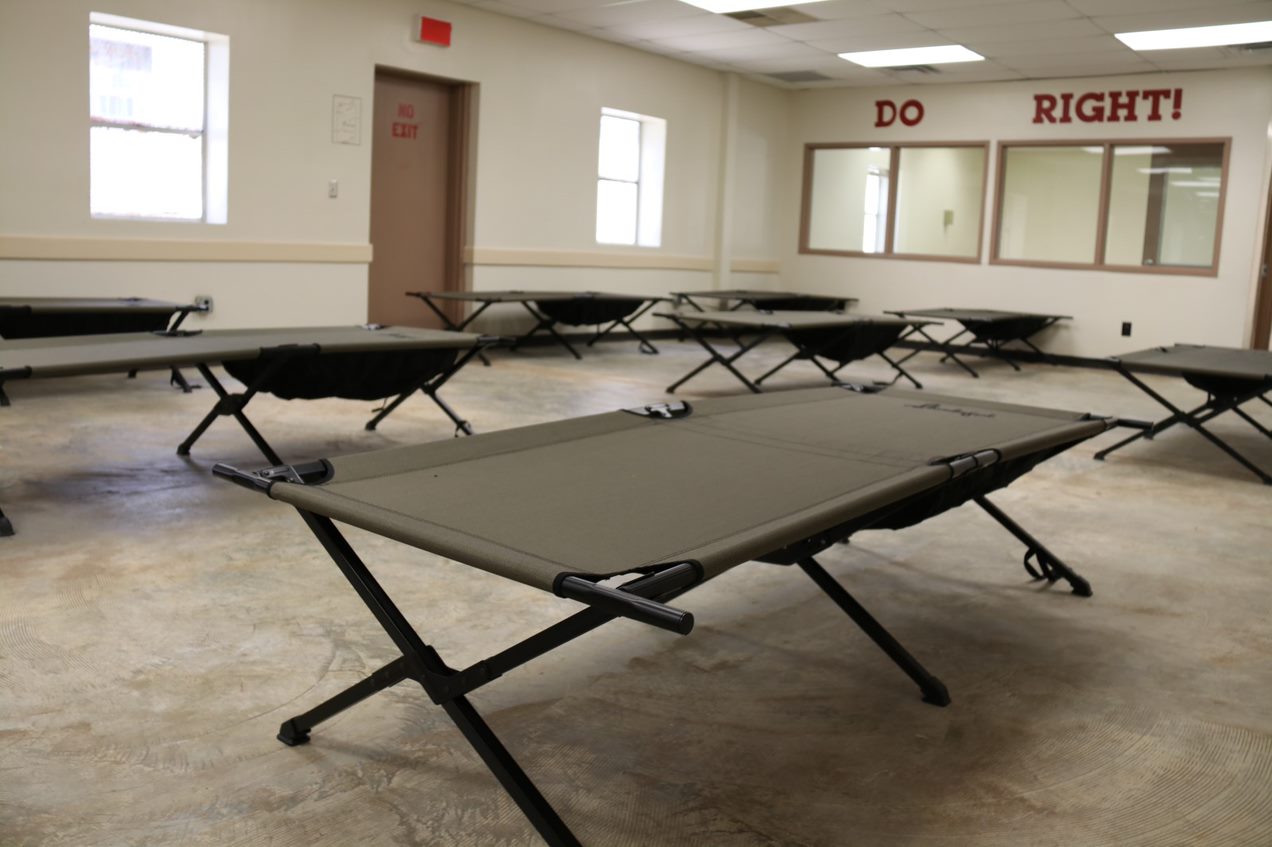 The Alabama Department of Corrections is violating the constitutional rights of inmates being quarantined in deplorable conditions in the previously decommissioned Draper prison, several civil rights groups wrote in a letter to the state's prison commissioner.
The ACLU of Alabama, the Southern Center for Human Rights, Alabama Appleseed and other groups in a letter to Alabama Department of Corrections Commissioner Jeff Dunn on Thursday detail those conditions, which include no indoor toilets or running water, repeated power outages, deprivation of regular showers and the requirement of incarcerated men to urinate in "styrofoam cups and plastic water" bottles.
"These conditions fail to meet the most basic constitutional standards and present a substantial risk of serious harm to people already suffering from a potentially fatal disease," the letter reads. "We therefore request that you immediately cease using Draper to house and/or quarantine COVID-19 patients, and instead house them in medically appropriate settings in accordance with Eighth Amendment standards."
The groups note that Draper was closed after the U.S. Department of Justice, during its investigation of violence in Alabama prisons, noted Draper as exceptionally "dangerous and unsanitary" with "open sewage" near the entrance, rat and maggot infestations and "standing sewage water on the floors."
In October 2017, the Justice Department informed ADOC of the department's shock at the state of the facility and a month later ADOC's engineer concluded that Draper was "no longer suitable to house inmates, or to be used as a correctional facility," the letter states.
ADOC reopened a portion of Draper earlier this year to house incoming inmates from county jails being quarantined amid the COVID-19 pandemic, but the civil rights groups note in the letter that ADOC failed to indicate plans to also use a classroom without bathrooms, running water or adequate medical care at Draper to house COVID-19 patients from other state prisons.
The groups allege in the letter that approximately 15 cots are located in the approximately 500 square feet former classroom, where at any given time between 5 and 15 inmates are being kept. The only restroom facilities the men can use are portable bathrooms outside, and the men have to "bang on the classroom windows to get officers' attention."
"Though officers sometimes escort the men when asked, they decline at other times and fail to maintain a schedule; thus, the men do not have access to bathroom facilities when needed," the letter reads, adding that the men aren't allowed to use the outdoor restrooms between 10 p.m. and 6 a.m.
"We have further reason to believe that one man was permitted to use the bathroom only three times during a 13-day quarantine. Another man was not taken to the bathroom until his third day at Draper, while another was forced to urinate on himself on multiple occasions after being denied bathroom access," according to the letter. "One man suffering from diarrhea was forced to wait hours to use the restroom to defecate. Many others could only relieve themselves into styrofoam cups, plastic bottles, portable urinal containers, or trash cans."
"They had to hold onto urine-filled bottles for hours at a time until they were allowed to leave the classroom to empty them. It is also our understanding that some men held in these conditions did not receive bottles at all; correctional officers simply told these men that they were 'out of luck,'" the letter continues.
The letter also details instances of alleged inadequate medical care, including a man who was sent to a local hospital with heart attack symptoms after not receiving his heart medication for several days.
The groups are also unaware of any Inmates leaving Draper who were tested for COVID-19 before being returned to Elmore and Staton prisons, the letter also states.
"We also have reason to believe that many of the symptomatic men at Staton and Elmore have not reported their symptoms to prison staff for fear of being held at Draper in the deplorable conditions described above," the letter continues.
APR has learned from several sources in recent weeks, who asked not to be identified because they have loved ones in Alabama prisons and are fearful of retributions for speaking out, that many inmates who have symptoms of COVID-19 aren't reporting those symptoms to prison staff for fear of being quarantined. Those family members are concerned that the disease is spreading much more broadly in Alabama prisons than is known as a result, putting their loved ones at greater risk of contracting the deadly disease.
Many of the concerns expressed in the letter were first reported by AL.com reported on Sept. 13, which found that access to medical care in Draper is limited and the conditions unsanitary.
In a response to AL.com's questions for that article, an ADOC spokeswoman wrote that inmates at Draper have access to "medical and mental health care, telephones, law library, mail services, and showers."
"Please remember — Inmates remanded to our custody have been convicted of a crime and handed a sentence to serve time as determined by a court. The unfortunate reality is that he or she, as a result of the crime committed and subsequent conviction, loses his or her freedoms," ADOC said in the responses.
"This response is unacceptable as a matter of principle, and inadequate as a matter of law," the letter from the civil rights group states.
"As ADOC knows, the fact of a criminal conviction does not strip incarcerated people of their rights under the Eighth Amendment, nor does it relieve ADOC of its constitutional obligations to the people in its custody, which are to provide them with 'humane conditions of confinement,' 'adequate food, clothing, shelter, and medical care,' and 'reasonable safety,'" the letter continues.
On Sept. 16, ADOC reported that there have been 403 confirmed COVID-19 cases among inmates, 21 deaths of inmates after testing positive for COVID-19, and 375 cases among prison staff. Two prison workers have died from COVID-19, ADOC previously said.
As of Sept. 14, there had been 1,954 inmate tests for coronavirus, out of the approximately 22,000 state inmates, according to ADOC.
ADOC on Sept. 16 said that on Thursday the department was to begin rolling out a plan to provide free COVID-19 tests to ADOC staff and contracted healthcare staff using fixed and mobile testing sites.
"In addition, we will test all inmates in facilities that house large numbers of inmates with high risk factors as an enhancement to our current testing protocols," ADOC said in a press release.