Alabama Tenth Highest State in Energy Related Per Capita CO2 Emissions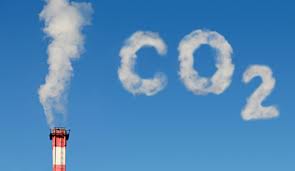 By Brandon Moseley
Alabama Political Reporter
The U.S. Energy Information Administration has released new information claiming that U.S. carbon dioxide (CO2) emissions have risen following a decade of declines due to the post-recession economic recovery.
Of particular interest to the government is energy related CO2 emissions. The states that are highest in per-capita energy related CO2 emissions include energy rich: Wyoming, Alaska, North Dakota, West Virginia, and Louisiana.
In total output of energy related CO2, Alabama is the 16th highest state. The top states for total energy related CO2 emissions are some of the most populous: Texas, California, Pennsylvania, Ohio, and Florida.
Many scientists and environmentalists claim that rising CO2 emissions could potentially raise temperatures, sea levels, coastal flooding, and the risk of severe weather. Many claim that humkan activities like burning fossil fuels are responsible for much of the increase. Critics contend that the earth has been in a naturally occurring warming period since the end of the last ice age and that human activities have little if any affect on total CO2 levels in the atmosphere.
Similarly, there is great division on what (if anything) we should do about it. Climate change alarmists have suggested using the force of government to make people drive less, consume less, and conserve more in an attempt to slow the rate of CO2 emission growth.
Opponents say that we (Americans in particular) enjoy longer lives and a level of comfort unseen in human history precisely because of inventions including electricity and the internal combustion engine and that North America has a gold mine of coal, natural gas, and oil reserves (including oil sands) to develop and that we would be foolish not to grow our economy, by developing our own energy resources further. Alabama has vast coal reserves that produce thousands of jobs. Some opponents claim that the government and the United Nations are using scare tactics to grow their own political and economic power and that is the real agenda behind the "global warming" hysteria.
Efforts to produce cleaner electricity generating capacity have had limited success. 44.9% of America's electric power comes from coal. 23.4% comes from burning natural gas and 1% comes from oil burning electric power plants. 20.3% comes from nuclear power plants. Nuclear power is clean but the cost of building a new nuclear powerplant is in excessive. Georgia Power estimates that their two new nuclear reactors at Vogtle will cost $14 billion; plus $3 billion in new transmission lines. Additionally the public has concerns about the safety of nuclear power and there is the added cost of storing the nuclear waste. Hydro-electric power generates 6.9% of America's electric energy needs, but there is enormous cost to building new lakes and dams.
Despite billions in subsidies, the other renewable sources of electricity (primarily wind mills and solar) generate just 3.2% of our current power needs. While the number of wind mills and solar panels are likely to increase (given the enormous amount of subsidies that the federal government is dumping into renewable energy) it is highly unlikely that that will be enough to handle America's growing energy needs, much less be great enough to replace our existing fossil fuel generating capacity
Print this piece
Sewell implores Alabamians "to speak out and demand change without violence"
Alabama U.S. Rep. Terri Sewell said that her heart aches for George Floyd and that anger should be directed not to violence but to action.
"The heroes of the Civil Rights Movement showed us it is possible to change history without damaging property and torching businesses that our community members depend on, so I implore all Alabamians to speak out and demand change without violence," Sewell said. "We cannot let violence distract from the legitimate anger and frustration that we must channel toward action. I pray for both peace and justice."
Sewell posted a video message Monday in response to protests across the country, which have at some points turned violent and chaotic. On Sunday, several reporters were attacked in Birmingham, and some businesses were vandalized.
The representative's video message comes after Birmingham Mayor Randall Woodfin and Montgomery Mayor Steven Reed also called peaceful demonstration. Birmingham implemented a curfew in response to the riotous demonstrations Sunday evening, but the city also removed a Confederate monument from Linn Park.
"To all those who feel marginalized because of the color of your skin: I see you and I hear you," Sewell said. "Your pain and hopelessness is legitimate — since the founding of our nation, our criminal justice system has failed our black and brown communities. My heart aches for George Floyd, Ahmaud Arbery, Breonna Taylor and the countless others whose senseless deaths have not made the national news cycle."
Sewell represents Alabama's 7th Congressional District and is the only black member of Alabama's congressional delegation.
"As a daughter of Selma, I myself have struggled to reconcile with the moment in which we continue to find ourselves, over and over," Sewell said in the video statement. "The Foot Soldiers who came before us fought to create a better future, but every day we are reminded that that fight is far from over. They sacrificed their lives in pursuit of an America that lives up to its ideals – an America that we have not yet reached more than 55 years later."
Sewell said the racism that causes pain can be seen plainly in police brutality and in the staggering health disparities black communities have endured before and during the COVID-19 pandemic.
"It can be seen in thinly-veiled attempts to put African Americans in our place, holding on to and idolizing a time when our bodies were not our own," she said. "And it can be seen in the state-sanctioned holidays and monuments that honor the leaders of the Confederacy, including today, 'Jefferson Davis Day.'"
Sewell said she also knows that the vast majority of Americans across the country and in Birmingham are peacefully protesting for social justice.
"I wish I had all the answers and I could give us all the solutions we need," Sewell concluded. "For now, I promise that I will work tirelessly to do absolutely everything within my power to bring peace and justice to our communities."
"My Administration is fully committed that for George and his family, justice will be served," President Donald Trump said on Monday. "He will not have died in vain. But we cannot allow the righteous cries of peaceful protesters to be drowned out by an angry mob."
Floyd was killed while being arrested by the Minneapolis Police Department on suspicion of counterfeiting. The police officer who killed Floyd has been arrested and charged with third-degree murder and manslaughter. Activists say more widespread reform of policing and the criminal justice system needs to happen, and the other officers involved in Floyd's homicide should also be charged.
Print this piece