Shelby County Republican Executive Committee Conducts Business Meeting
By Brandon Moseley
Alabama Political Reporter
On Tuesday, the Shelby County Republican Executive Committee met to conduct party business and discuss strategy in Pelham.
The committee voted to fill two vacancies on their committee. Steve Johnson from Greystone was added to the executive committee.
Johnson said, "Thank you very much for welcoming me to this community. I have been very involved in the Tea Party and the Alabama Legislative Watchdogs."
The executive committee also voted to add Michael Smith. Smith has been an active member of both the Greater Birmingham Young Republicans and the Shelby County Young Republicans as well as the Alabama minority GOP. Smith said, "Thank you very much and I look forward to becoming more involved."
Chairman Freddie Ard said that the Executive Committee had more vacancies to fill.
Shelby County Communications Director Laura Joseph presented proposed changes to their bylaws to the executive committee.
The Shelby County Young Republicans are getting organized. The Shelby County Teen Republicans have recently built a Habitat for Humanity house. The Shelby County Republican Women are meeting on Saturday. State Auditor candidate Adam Thompson will be their featured speaker.
Chairman Freddy Ard said that there were two resignations on the Shelby County Republican Steering Committee. The vacancies were for zone 4 and zone 5. The zones currently correspond to the 9 Shelby County Commission districts.
Alabama State Senator Jerry Fielding (R) from Sylacauga announced that he was seeking re-election to the Alabama Senate. Fielding said that he was a judge in Talladega County for 26 years before running for the Senate in 2010. The legislative reapportionment and redistricting process means that southern Shelby County will be in Fielding's district next year. Fielding also announced that Trip Skipper would be helping him with his campaign. Skipper was formerly a senior adviser to Congressman Mike Rogers (R) from Saks.
The executive committee heard from Adam Thompson who is running for state auditor in 2014. Thompson said that Auditor is not an exciting office but it is a very important office. He is currently the deputy chief of staff for Secretary of State Beth Chapman. Thompson also worked for Chapman when she was the state auditor.
Thompson explained that the auditors office has nothing to do with money. Instead the Auditor is responsible for keeping track of over $2 billion in state assets: cars, trucks, desks, anything else the state owns. Every state agency is audited every 2 years to make sure it still has its equipment. The Auditor's office has less than ten employees and a budget of less than $ one million.
Republican National Committee man Paul Reynolds said that the State Executive Committee had accepted Senior Vice Chairman George Williams recommendation for a new Alabama Republican Party Minority Outreach Director. Reynolds said, "These two guys can do more good to reaching out to the minority community than this ground could in 50 years."
Reynolds said that the Romney campaign had a hard hitting campaign ad on Benghazi and somebody at the top nixed it so it never aired, but the Republican National Committee (RNC) would like to get that ad and run it now after the recent revelations of just how badly the Benghazi situation was handled by the Obama administration.
Reynolds said that RNC Chairman Priebus said we had a pretty good six month campaign but Obama had a fantastic four year campaign. Reynolds said that Hugh Mcinissh has a case before the Alabama Supreme Court questioning Obama's American citizenship. Reynolds said that he voted against supporting that effort because Williams convinced him that it would do the party harm in the minority community.
Reynolds warned the committee not to let the media set your thinking and don't let the media divide one faction of the Republican Party with another.
Reynolds said that the Republican Party can not undo the damage that Obama has done to the country but in 2014 when we vote on the members of Congress and the Senator who are up for election we can put the administration adrift for the final two years. Reynolds expressed concern that the country we inherit from Obama in 2017 could be "just bones."
Reynolds said, "I do not think that Common Core is going to be the law of Alabama after 2014." Reynolds said that some positions on the state school board come up in 2014 and that could help overturn Common Core in Alabama.
Reynolds said that the RNC is still trying to undo some of the changes that Romney's people had spearheaded. "The candidate has a lot of authority. When he wins the last primary he begins to consolidate things."
Vaccines should protect against mutated strains of coronavirus
Public health experts say it will be some time before vaccines are available to the wider public.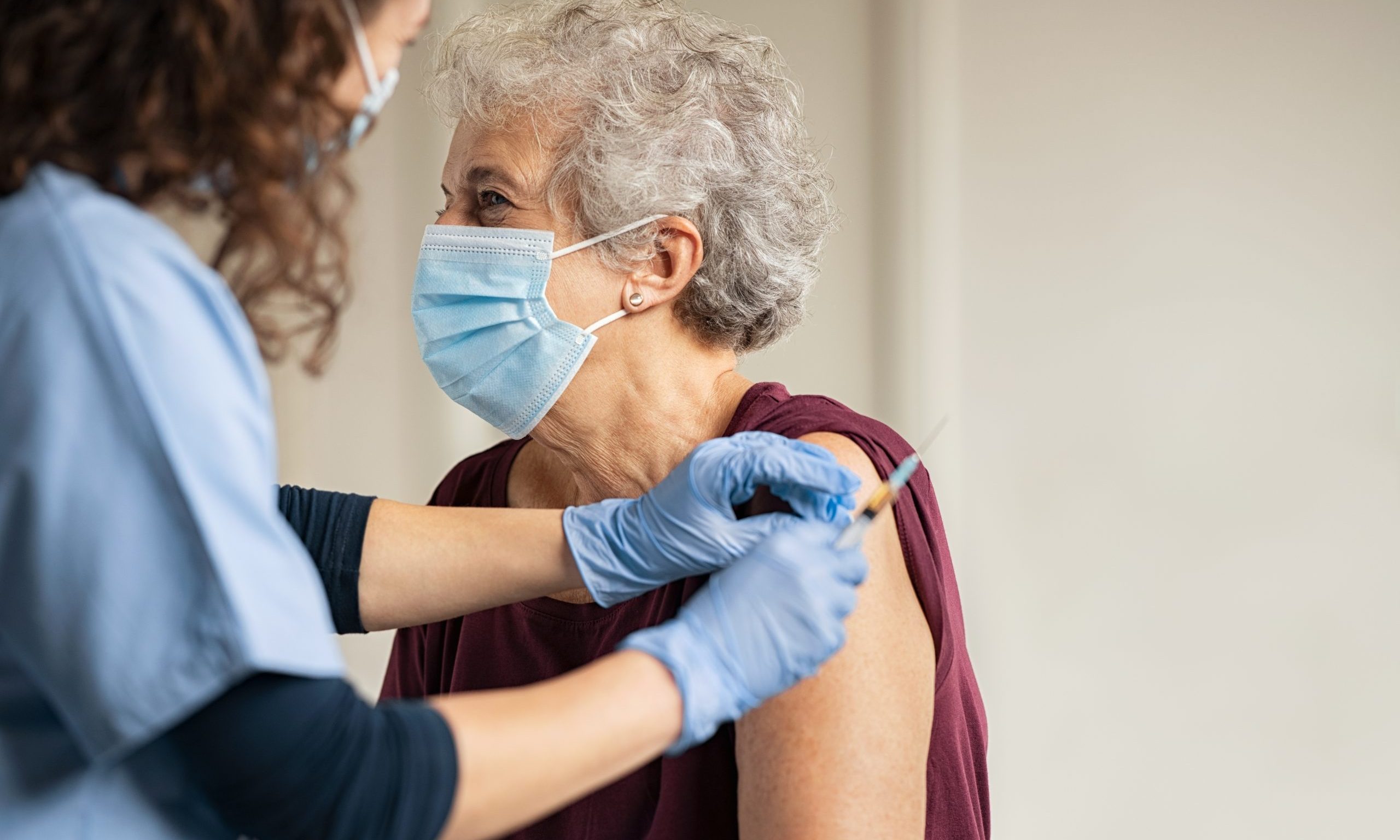 Multiple vaccines for COVID-19 are in clinical trials, and one has already applied for emergency use authorization, but how good will those vaccines be against a mutating coronavirus? A UAB doctor says they'll do just fine. 
Dr. Rachael Lee, UAB's hospital epidemiologist, told reporters earlier this week that there have been small genetic mutations in COVID-19. What researchers are seeing in the virus here is slightly different than what's seen in the virus in China, she said. 
"But luckily the way that these vaccines have been created, specifically the mRNA vaccines, is an area that is the same for all of these viruses," Lee said, referring to the new type of vaccine known as mRNA, which uses genetic material, rather than a weakened or inactive germ, to trigger an immune response. 
The U.S. Food And Drug Administration is to review the drug company Pfizer's vaccine on Dec. 10. Pfizer's vaccine is an mRNA vaccine, as is a vaccine produced by the drug maker Moderna, which is expected to also soon apply for emergency use approval. 
"I think that is incredibly good news, that even though we may see some slight mutations,  we should have a vaccine that should cover all of those different mutations," Lee said. 
Researchers at the University of North Carolina at Chapel Hill and the University of Wisconsin-Madison found in a recent study, published in the journal Science, that COVID-19 has mutated in ways that make it spread much more easily, but the mutation may also make it more susceptible to vaccines. 
In a separate study, researchers with the Commonwealth Scientific and Industrial Research Organisation found that while most vaccines were modeled after an earlier strain of COVID-19, they found no evidence that the vaccines wouldn't provide the same immunity response for the new, more dominant strain. 
"This brings the world one step closer to a safe and effective vaccine to protect people and save lives," said CSIRO chief executive Dr. Larry Marshall, according to Science Daily. 
While it may not be long before vaccines begin to be shipped to states, public health experts warn it will be some time before vaccines are available to the wider public. Scarce supplies at first will be allocated for those at greatest risk, including health care workers who are regularly exposed to coronavirus patients, and the elderly and ill. 
Alabama State Health Officer Dr. Scott Harris, speaking to APR last week, urged the public to continue wearing masks and practicing social distancing for many more months, as the department works to make the vaccines more widely available.
"Just because the first shots are rolling out doesn't mean it's time to stop doing everything we've been trying to get people to do for months. It's not going to be widely available for a little while," Harris said.