Bonner Announces Resignation to Accept Position With University of Alabama
By Brandon Moseley
Alabama Political Reporter
On Thursday, Congressman Jo Bonner (R) from Mobile announced that he was resigning his seat in the U.S. Congress to accept a newly created position with the University of Alabama.
Congressman Jo Bonner wrote in a statement, "I will be retiring from Congress on August 15th in order to take a newly-created position of Vice Chancellor for Government Relations and Economic Development at The University of Alabama System. At the outset, I trust you know that serving as your congressman this past decade has truly been one of the highest honors of my life." " I had every intention of completing this term, sometimes opportunities come along that are so rare – and so special – that it forces you to alter even your best-made plans. Such an opportunity arose a few days ago when I was contacted about the chance to go to work for The University of Alabama System."
Alabama's political leadership were quick to thank Rep. Bonner for his many years of service to the state.
Alabama Republican Party Chairman Bill Armistead wrote in a prepared statement, "For the past 10 years, Congressman Jo Bonner has served the residents of the First Congressional district in Alabama well. Congressman Bonner has been a solid pro-life Congressman, rated 100% by National Right to Life (NRLC). He has also stood up to President Obama on many occasions, including his staunch opposition to Obamacare. I would like to wish him the best as he undertakes his new position with the University of Alabama System."
Alabama Governor Robert Bentley (R) said, "Congressman Bonner has made a tremendous difference for the people of South Alabama. He's worked hard on several major issues, including the ongoing recovery from the Deepwater Horizon explosion and oil spill. He's a devoted family man and a true friend. I've enjoyed working with him as Governor, and I wish him nothing but the best"
Alabama Speaker of the House Mike Hubbard (R) from Auburn said, "Jo Bonner is a first-class person and his strong voice and character will be greatly missed in the Alabama Congressional Delegation. He is highly respected by our Legislative Leadership and Members for his 10 years of loyal service to the state. He is a longtime personal friend of mine and I know he will serve as diligently in his new role as he has served the people of Alabama in Congress."
U.S. Senator Jeff Sessions (R) from Alabama said, "Jo is one of the most talented and hard-working members of Congress. I have deeply valued the opinions and insights of 'my' Congressman. He knows his district like the palm of his hand and personally knows an incredible number of constituents. He has served with wisdom, courage, and dedication, consistently supporting the highest Alabama values. Jo will do a great job as Vice Chancellor of the University of Alabama system. His gifts will be a perfect fit for them. He loves the University and will love the work. We had a great partnership and I will certainly miss his counsel."
Congresswoman Martha Roby (R) from Montgomery said, "Jo Bonner has been a dear friend and mentor to me since I first came to Congress. I have deeply appreciated and valued his discerning, deliberate and consistent leadership from day one. Though I will miss him as a member of Alabama's congressional delegation, I'm proud and happy for Jo and his family as they begin this new chapter of their lives. Jo will be an invaluable asset to the University of Alabama System, serving the students and faculty with same distinction as he has his constituents and the State of Alabama during his time in Congress. To Jo – along with his wife, Janée and their children, Lee and Robins – Riley and I offer our best wishes on this new, exciting endeavor as well as our thanks for all you have given in your decades of service to our state and country."
Congressman Mo Brooks (R) from Huntsville said, "It has been an honor to serve with Congressman Bonner in the U.S. House of Representatives. The State of Alabama and Congress were made better by his work. I appreciate his friendship and wish him the best in his future role as Vice Chancellor for Government Relations and Economic Development at the University of Alabama. Jo's retirement is Congress' loss and the University of Alabama's gain. Thank you, Jo, for your dedication to Alabama and our great Nation; we all wish you the best."
Congresswoman Terri A. Sewell (D) from Selma said in a written statement, "It has been such an honor to serve in Congress and the Alabama Delegation alongside Congressman Jo Bonner. Jo has always put the interests of his constituents ahead of partisan politics and I will miss the bipartisan town hall meetings we held together in Clarke County. Since his election in November 2002, Jo has left an indelible mark on Alabama's First Congressional District and this nation. Jo and his wife Janée have been dear friends and I wish them the best in the next step of their lives. I know The University of Alabama System will greatly benefit from his leadership and that he will help the State of Alabama continue to move forward. I'm very sorry to see Congressman Bonner leave the Alabama Delegation and the House of Representatives."
Congressman Robert Aderholt (R) from Haleyville said, "Jo Bonner is an esteemed colleague and friend. He is a dedicated public servant and incredible advocate for his district and the entire state of Alabama. It has been a pleasure working with him over the years and his presence in Washington will be greatly missed. I wish Jo the very best and know he'll continue his commitment to Alabamians in his next endeavor."
Congressman Mike Rogers (R) from Saks said, "It has been a privilege to work with Jo as both a colleague and a close personal friend. I will miss him greatly."
Governor Bentley will announce a special election to fill the vacant First District Congressional seat.
Chairman Armistead said, "We have a lot of great conservative Republican talent who I am sure will line up to run for this open seat. I am confident that the Republican Party and the voters in the First Congressional District will send another representative who will stand firm against the overreaches of President Obama and fight to advance conservative principles that will strengthen the economy and create jobs."
Print this piece
Pardons and Paroles: Restarting parole hearings "under review" amid COVID-19 crisis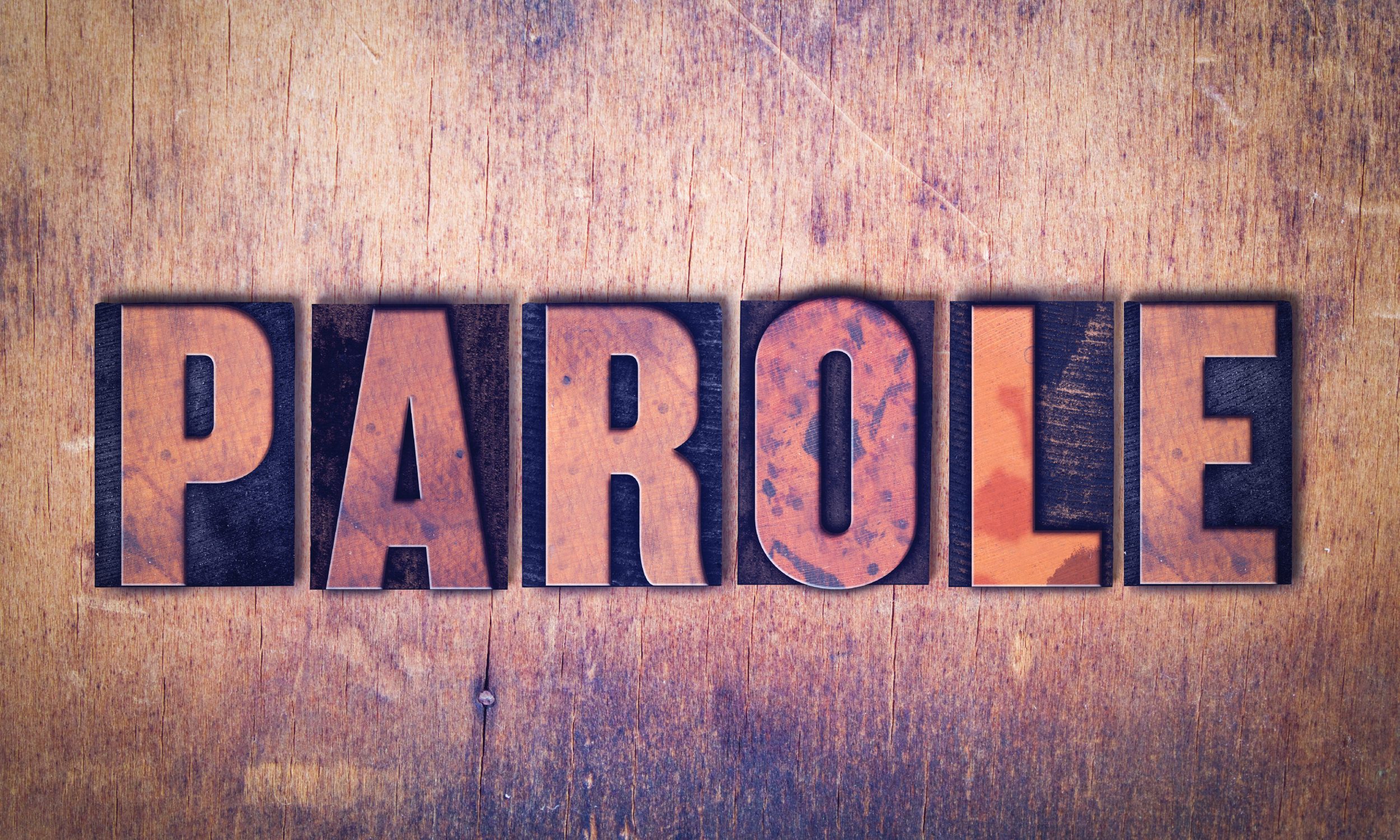 The Alabama Bureau of Pardons and Paroles is reviewing the possibility of restarting parole hearings through virtual means during the COVID-19 crisis, a bureau spokesman said Thursday. 
Terry Abbott, spokesman for the Bureau of Pardons and Paroles, in a message to APR said that both a Wednesday report by the ACLU of Alabama on a decline in parole hearings and the possibility of resuming hearings via teleconferencing are under review. He declined further comment. 
The ACLU of Alabama's Campaign for Smart Justice's report shows that almost 4,000 people were eligible for parole hearings before April 1, 2020, but since November, the bureau has scheduled an average of 173 parole hearings per month, which is "less than half the average number of monthly hearings in FY 2019, and only a third of the average number of hearings held in FY 2018." 
In September 2019, Gov. Kay Ivey appointed former Attorney General Charlie Graddick as executive director of ABPP, and former Jefferson County prosecutor and Assistant Attorney General Leigh Gwathney as chair of the parole board. 
The report notes that Graddick suspended all hearings in September and October, and when hearings resumed in November, the number of persons receiving a hearing declined sharply. 
"Additionally, the current board has denied release in 85 percent of cases considered. Only 133 people were granted parole out of the 866 cases considered in the last five months, a grant rate of just 15 percent," the report states. 
During fiscal year 2019, the board's parole grant rate was 31 percent, and in FY 2018, was 54 percent, according to the report. 
"Unless there is a dramatic increase in the number of parole hearings and parole grants, Alabama's prison population will continue to skyrocket," ACLU's report states. 
Aabama's prisons were at 170 percent capacity in January, according to an Alabama Department of Corrections (ADOC) report. 
As of Tuesday, the last day ADOC had updated testing figures, 30 inmates had been tested, but no inmate was positive for COVID-19. There were seven pending test results for inmates, however. 
Two ADOC employees have tested positive for the virus. An employee at Staton Correctional Facility in Elmore County and at the St. Clair Correctional Facility both tested positive for COVID-19. 
Rep. Chris England, D-Tuscaloosa, in numerous tweets this week has called on the bureau to restart parole hearings by using an order by Ivey that allows board meetings to safely take place during the COVID-19 crisis.  
Ivey's March 18 order allows state government bodies to "establish a quorum, deliberate, and take action- by means of telephone conference, video conference or other similar communications equipment" in light of the COVID-19 pandemic. 
England on Thursday cited an Al.com article that quotes Ivey's press secretary, Gina Maiola, as saying Ivey recognized the importance of keeping Alabama's criminal justice system functioning and included the option of holding virtual meetings in her order. 
"@ALBPP seems that @GovernorKayIvey expected the Board to use the March 18th order to figure out a way to hold hearings and not cancel them. It has become clear that the Bureau's mission is basically not to parole anyone, crisis or not." England said in a Thursday mornring tweet. 
England in one tweet also noted that the Georgia Board of Pardons and Paroles is considering releasing some inmates serving for non-violent crimes to community corrections programs to serve the remainder of their sentences outside of prison, as reported by WTVM. 
England told APR by phone Thursday that it doesn't make sense that when all aspects of the state government are scrambling to address the crisis, a major component isn't acting to help. 
"It would seem that the default position of the bureau has become, in times of challenge or controversy, just to stop holding hearings," England said. 
England also said the bureau should be reviewing and releasing inmates who have serious medical problems, who are much more likely to suffer serious complications or death from COVID-19.  
"If COVID-19 ever invaded our prison system we would basically be giving them a death sentence," England said.
Print this piece