Bonner Announces Resignation to Accept Position With University of Alabama
By Brandon Moseley
Alabama Political Reporter
On Thursday, Congressman Jo Bonner (R) from Mobile announced that he was resigning his seat in the U.S. Congress to accept a newly created position with the University of Alabama.
Congressman Jo Bonner wrote in a statement, "I will be retiring from Congress on August 15th in order to take a newly-created position of Vice Chancellor for Government Relations and Economic Development at The University of Alabama System. At the outset, I trust you know that serving as your congressman this past decade has truly been one of the highest honors of my life." " I had every intention of completing this term, sometimes opportunities come along that are so rare – and so special – that it forces you to alter even your best-made plans. Such an opportunity arose a few days ago when I was contacted about the chance to go to work for The University of Alabama System."
Alabama's political leadership were quick to thank Rep. Bonner for his many years of service to the state.
Alabama Republican Party Chairman Bill Armistead wrote in a prepared statement, "For the past 10 years, Congressman Jo Bonner has served the residents of the First Congressional district in Alabama well. Congressman Bonner has been a solid pro-life Congressman, rated 100% by National Right to Life (NRLC). He has also stood up to President Obama on many occasions, including his staunch opposition to Obamacare. I would like to wish him the best as he undertakes his new position with the University of Alabama System."
Alabama Governor Robert Bentley (R) said, "Congressman Bonner has made a tremendous difference for the people of South Alabama. He's worked hard on several major issues, including the ongoing recovery from the Deepwater Horizon explosion and oil spill. He's a devoted family man and a true friend. I've enjoyed working with him as Governor, and I wish him nothing but the best"
Alabama Speaker of the House Mike Hubbard (R) from Auburn said, "Jo Bonner is a first-class person and his strong voice and character will be greatly missed in the Alabama Congressional Delegation. He is highly respected by our Legislative Leadership and Members for his 10 years of loyal service to the state. He is a longtime personal friend of mine and I know he will serve as diligently in his new role as he has served the people of Alabama in Congress."
U.S. Senator Jeff Sessions (R) from Alabama said, "Jo is one of the most talented and hard-working members of Congress. I have deeply valued the opinions and insights of 'my' Congressman. He knows his district like the palm of his hand and personally knows an incredible number of constituents. He has served with wisdom, courage, and dedication, consistently supporting the highest Alabama values. Jo will do a great job as Vice Chancellor of the University of Alabama system. His gifts will be a perfect fit for them. He loves the University and will love the work. We had a great partnership and I will certainly miss his counsel."
Congresswoman Martha Roby (R) from Montgomery said, "Jo Bonner has been a dear friend and mentor to me since I first came to Congress. I have deeply appreciated and valued his discerning, deliberate and consistent leadership from day one. Though I will miss him as a member of Alabama's congressional delegation, I'm proud and happy for Jo and his family as they begin this new chapter of their lives. Jo will be an invaluable asset to the University of Alabama System, serving the students and faculty with same distinction as he has his constituents and the State of Alabama during his time in Congress. To Jo – along with his wife, Janée and their children, Lee and Robins – Riley and I offer our best wishes on this new, exciting endeavor as well as our thanks for all you have given in your decades of service to our state and country."
Congressman Mo Brooks (R) from Huntsville said, "It has been an honor to serve with Congressman Bonner in the U.S. House of Representatives. The State of Alabama and Congress were made better by his work. I appreciate his friendship and wish him the best in his future role as Vice Chancellor for Government Relations and Economic Development at the University of Alabama. Jo's retirement is Congress' loss and the University of Alabama's gain. Thank you, Jo, for your dedication to Alabama and our great Nation; we all wish you the best."
Congresswoman Terri A. Sewell (D) from Selma said in a written statement, "It has been such an honor to serve in Congress and the Alabama Delegation alongside Congressman Jo Bonner. Jo has always put the interests of his constituents ahead of partisan politics and I will miss the bipartisan town hall meetings we held together in Clarke County. Since his election in November 2002, Jo has left an indelible mark on Alabama's First Congressional District and this nation. Jo and his wife Janée have been dear friends and I wish them the best in the next step of their lives. I know The University of Alabama System will greatly benefit from his leadership and that he will help the State of Alabama continue to move forward. I'm very sorry to see Congressman Bonner leave the Alabama Delegation and the House of Representatives."
Congressman Robert Aderholt (R) from Haleyville said, "Jo Bonner is an esteemed colleague and friend. He is a dedicated public servant and incredible advocate for his district and the entire state of Alabama. It has been a pleasure working with him over the years and his presence in Washington will be greatly missed. I wish Jo the very best and know he'll continue his commitment to Alabamians in his next endeavor."
Congressman Mike Rogers (R) from Saks said, "It has been a privilege to work with Jo as both a colleague and a close personal friend. I will miss him greatly."
Governor Bentley will announce a special election to fill the vacant First District Congressional seat.
Chairman Armistead said, "We have a lot of great conservative Republican talent who I am sure will line up to run for this open seat. I am confident that the Republican Party and the voters in the First Congressional District will send another representative who will stand firm against the overreaches of President Obama and fight to advance conservative principles that will strengthen the economy and create jobs."
Governor declares state of emergency ahead of Tropical Storm Zeta
Zeta is currently a tropical storm over the Gulf of Mexico, but it is predicted to make landfall as a category one hurricane.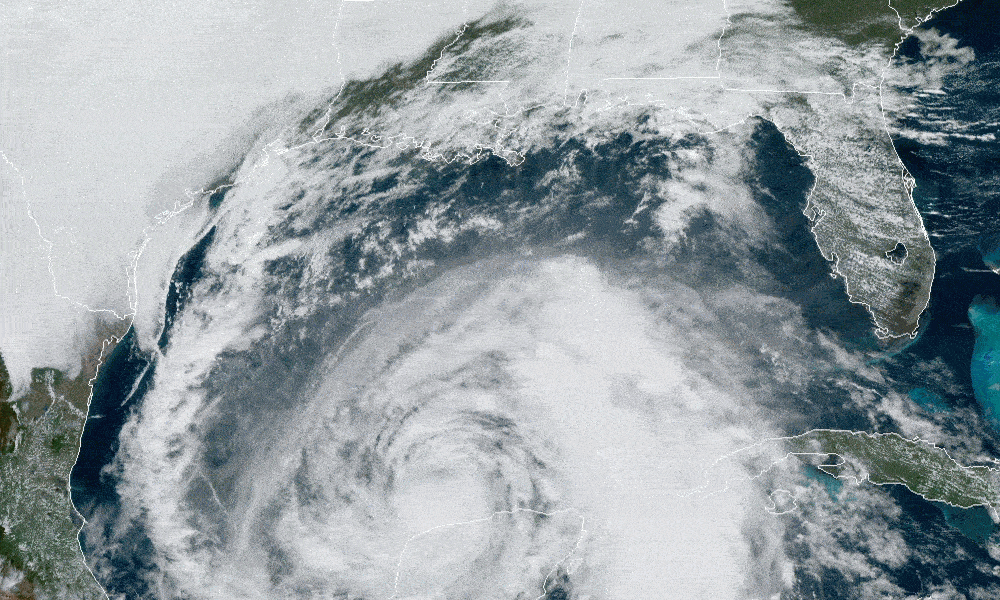 Alabama Gov. Kay Ivey on Tuesday issued a state of emergency as Tropical Storm Zeta approaches the Gulf Coast.
"Ahead of Tropical Storm Zeta's anticipated landfall Wednesday evening as a Category 1 hurricane, I am issuing a state of emergency effective today at 4:00 p.m.," Ivey said. "While this storm is not expected to have an impact as large as storms we've seen move through the Gulf earlier this year, we want to be in the best place possible to respond to anticipated rain, storm surge and mass power outage. I encourage everyone to remain weather aware and tuned in to their trusted news source as this storm could shift direction or change intensity. We continue to track the path of this storm and will stay in touch with the people of Alabama with any updates."
Zeta is currently a tropical storm over the Gulf of Mexico, but it is predicted to make landfall as a category one hurricane. The National Hurricane Center is predicting Zeta to make landfall in Mississippi on Wednesday and then proceed toward Alabama, but these storms can and do move.
A more easterly track could prove devastating to the Alabama Gulf Coast as was the case with Hurricane Sally, which shifted course in September, hitting Alabama, though Zeta is expected to be weaker than Sally at landfall.
The storm surge from the Mississippi-Alabama border to Dauphin Island is forecast to be 5 to 8 feet. Mobile Bay to the Alabama-Florida border is expected to have 3 to 5 feet of storm surge and from the border to Navarre, Florida, could experience 2 to 4 feet of storm surge.
Hurricane force winds are a possibility with this storm. Tropical force winds are expected to be an issue for Southern Mississippi and Alabama well inland. There is expected to be heavy rainfall across the state Wednesday night into Thursday morning.
The Baldwin County Emergency Management Agency announced that sandbags are available inside the county commission office at Robertsdale Central Annex (22251 Palmer Street) until 4:30 p.m. Tuesday and from 8 a.m. until 4:30 p.m. Wednesday or while they last.
Bring any help and shovels you will need. There is a limit of just 25 bags per person. Alabama's coastal counties are currently under a Tropical Storm Warning, a Storm Surge Warning for Mobile County and a High Rip Current and High Surf Warning.
Congressman Bradley Byrne said, "I just finished up briefings from Alabama EMA, FEMA, and the National Hurricane Center regarding #Zeta. We should not take this storm lightly and should start making preparations right away. After sundown Wednesday, I'd encourage everyone in Southwest Alabama to stay home and off the roads until sunrise Thursday. This storm will have impacts as far north as Montgomery, so those in Washington, Clarke, and Monroe counties will see tropical storm force winds and heavy rain. I'd encourage everyone to charge their phones and other necessary electronics. If you have an emergency during the storm, call 911 and do not try to drive."
Coastal Alabama is still in the process of recovering from Hurricane Sally which hit the state on Sept. 15.