Candidate Byrne speaks with APR about Faith, Family and Congress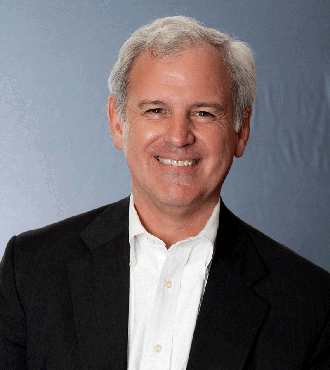 By Bill Britt
Alabama Political Reporter
MONTGOMERY—Yesterday, former Alabama State Senator and two-year college Chancellor Bradley Byrne officially entered the race to replace Representative Jo Bonner in Congress. Soon after announcing his candidacy to a packed house at Spanish Fort, Byrne spoke with the Alabama Political Reporter.
"God moves in mysterious ways," said Byrne of his path toward running for Congress. "I have said many times to other people that God never closes one door without opening another, and it looks to me like God has opened this door for me. I think that I have a responsibility to walk through it," Byrne said.
He said that prayer and talks with his family were the real inspiration to once again seek political office. "We had a family meeting and everybody got a vote. It was unanimous to run," said Byrne.
After the bruising he took in the governor's race three years ago, Byrne said it was important that the family be united in his bid for Congress. "It's not an easy thing…but they were unanimous. The family was very strong. No looking back. Go forward. Run this race and win it," Byrne said.
Byrne said that economic development is one of the key areas that he will concentrate on if he is elected. He praised former Congressmen from the district saying, "from Jack Edwards to Sonny Callahan to Jo Bonner, each man has been a big part of our efforts to build our economy down here." He says that he wants to build on what they have accomplished, pointing to Airbus and the high-end aviation sector jobs coming into the area.
"This is our moment," Byrne said, speaking of the growth opportunities in the first district. "Of course it is not just aviation. We have the ship building that is going great. The cancer research institute, a great port and all of these great things going on down at the beach with record-setting summers. It is a great moment for us down here," Byrne said.
Byrne said he was "appalled," at the scandals coming out of Washington. "Not that I am shocked, but I am appalled. We have to have a serious re-think about the way government operates." He pointed to a video circulating of Tea Party patriot Becky Gerritson http://www.youtube.com/watch?v=0N8TykuZvTY testifying before Congress about how the IRS targeted the Wetumpka Tea Party. "It just jerks your heart out to hear her talk about what the IRS did to her," said Byrne. "That shouldn't happen to anybody, left, right, Conservative, Democrat, Republican. That is not what this great country is all about." Over the last several years, Byrne has spoken to many Tea Party groups and has joined with them in opposing some of the state's less Conservative positions.
Much of the ethics and legislative reforms that were enacted by the Republican-led legislature in 2010 were part of Byrne's campaign platform in his bid for governor. As a candidate for governor, Byrne's record was colored by outside groups who wanted to distort his Conservative record as a legislator. If given the chance to serve the first district, Byrne said he hopes to "play a constructive role in bringing some common sense back to the federal government, trying to get the government off of our backs so the economy can start going again, simplify our tax code and balance the budget."
Byrne spoke with Governor Bentley before announcing his candidacy, and the two had a good conversation. Many people had suggested that Byrne take a second run for the state's top office, but he said he believes that Governor Bentley was the right man for the job. Byrne added that Bentley had put together a great team that was moving Alabama forward. Byrne says he wants to play a part in "Team Alabama" as a Congressman.
Byrne continued to say that he doesn't have any illusions about the race being easy or inexpensive.
"I think this is more of a grassroots effort and there are going to be a lot of high school football games and community fairs that we will be going to. Some house to house, door to door campaigning," said Byrne. "But to be frank with you, I would much rather do that than raise money."
At the end of the interview, Byrne reiterated his reason for re-entering public life:
"If I thought this wasn't what I was supposed to be doing, trust me, I would just sit out there in my front yard and enjoy life," said Byrne. "But God calls people to do various things. If you believe in that, you believe the Bible is the truth, you see story after story of people who are called and respond. It doesn't mean it is easy, and sometimes people have to pay a huge sacrifice, but every one of those who responds to God's calls are blessed in one way or another."
Trump Truck and boat parades this weekend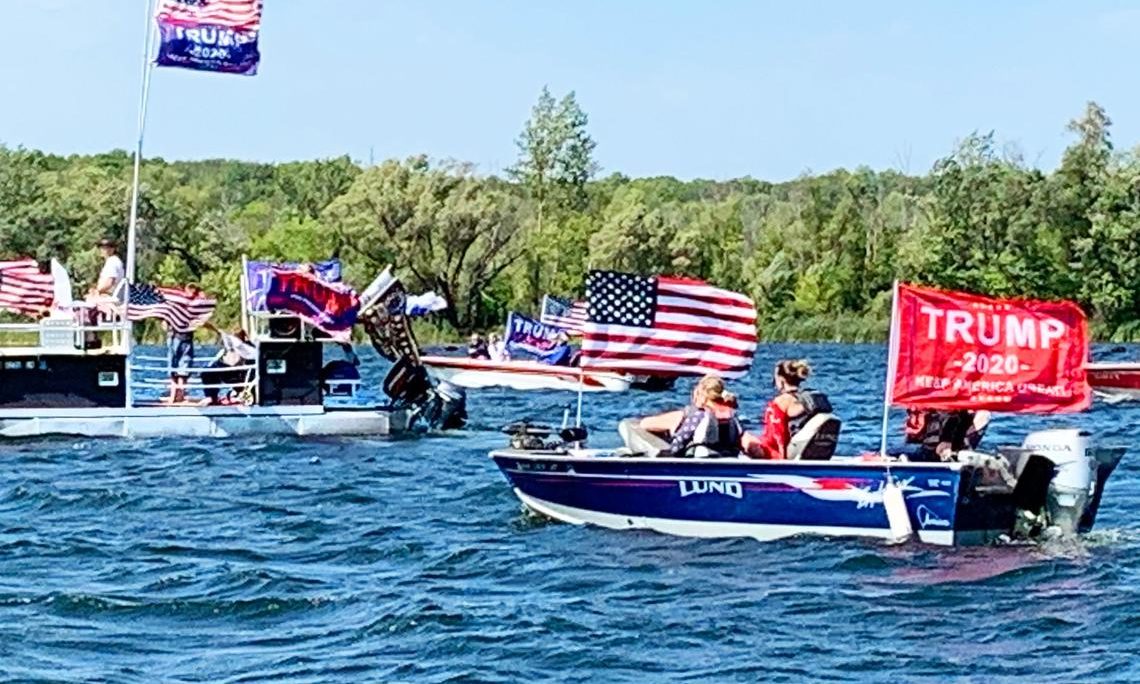 As Election Day draws near, Alabama Republicans are excited about promoting the re-election of Donald J. Trump as President and the election of Tommy Tuberville for U.S. Senate. This weekend two pro-President Trump events are happening in the state. There will be a truck parade from Ashland to Phenix City on Saturday sponsored by the Clay County Republican Party, while there will also be a boat parade on Wilson Lake in the Shoals sponsored by the Colbert County Republican Party on Sunday.
The pickup trucks will assemble at the Ashland Industrial Park in Clay County, 8240 Hwy 9, Ashland. There is a pre-departure rally at 10:00 a.m. central standard time. The trucks will depart at 11:00 a.m. and then proceed on a parade route that will take them into the bitterly contested swing state of Georgia. The Trump Pickup Parade will wind through east Alabama and West Georgia traveling through LaGrange and Columbus before concluding near the Alabama/Georgia line in Phenix City, 332 Woodland Drive, Phenix City at approximately 2:00 p.m. central time. Speakers will begin at 3:00. Trump flags will be on sale at the event.
The Phenix Motorsports Park will be hosting what sponsor hope could possibly the world's largest Pickup Tuck parade in U.S. history that is routing over 50 mile through Georgia in effort to "pickup" President Trump's numbers in GA.
A number dignitaries have been invited to address the Phenix City rally, including Coach Tuberville. Former State Sen. Shadrack McGill, Trump Victory Finance Committee member former State Rep. Perry O. Hooper Jr., and Paul Wellborn, the President and CEO of the largest Family owned Kitchen Cabinet manufacture in the USA are among the featured speakers who have committed to speak at the event.
Entertainment will be provided by: Charity Bowden, an up and coming country music singer who was the runner up on "The Voice". Charity will sing 'I am Proud to be an American' as well as songs from her Voice performances. The McGill Girls will also perform. The three beautiful and talented sisters will be singing patriotic songs in three part harmony. Geoff Carlisle, a professional DJ will be keeping the crowd pumped with music and entertainment.
Following the speakers and the entertainment there will Trump truck-vs- Joe Bidden truck races down the drag strip for the finale.
The Northwest Alabama boat parade will be on Sunday. The boats will gather at 2:00 p.m. near Turtle Point and then the flotilla will parade around the open waters of Wilson Lake til 3_00 p.m.. There will be a contest for best decorated Trump boats.
Trump supporters have held a number of large boat parades across the state to show their support for the re-election of Pres. Trump.
Boat parade sponsors say that this parade will be: pro-American, pro-law enforcement, pro-military.