Bonner Says Federal Bureaucracy Needs Additional Scrutiny
By Brandon Moseley
Alabama Political Reporter
Congressman Jo Bonner (R) from Mobile said in a written statement on Friday that the Internal Revenue Service (IRS) is disconnected from mainstream America and has been abusing its power.
Representative Bonner said that the IRS, "Epitomizes what's wrong with a Washington bureaucracy that's largely disconnected from mainstream America and public scrutiny." Rep. Bonner said that the IRS, "Has been grilled for its misuse of power in slow-walking applications and denying tax exempt status to certain organizations, which didn't pass its political litmus test. The abuse was admitted by the IRS's own officials and confirmed by the Treasury's inspector general's office. This bureaucratic breach of public trust underscores why Congress should vigorously exercise its legal authority to investigate and hold the Executive Branch accountable."
Rep. Bonner continued, "Last week, on the same day an Alabama tea party representative testified before the House Ways and Means Committee that her group had been deliberately intimidated by the IRS, the Treasury's tax inspector general released a report detailing "excessive spending" at a 2010 California conference attended by 2,600 IRS employees. According to the Treasury Inspector General for Tax Administration's press release, "Certain of the IRS's expenses associated with the Anaheim conference do not appear to be a good use of taxpayer funds." Bonner said that the House is currently investigating the IRS's targeting of conservative organizations in Alabama and other states. Bonner said that he has called for Treasury Secretary Jack Lew to provide a full explanation of how happened.
Rep. Bonner said that the misuse of government power to push political agendas is only part of the limit of overreach of the federal bureaucracy. Bonner said. "Federal regulations are taking over our lives and strangling small businesses like an infestation of South Alabama kudzu." Bonner said that the total cost of new federal regulations implemented by Obama's administration at $1.8 trillion in 2012 and total federal regulations have reached 175,000 pages, costing the average household $14,800 in lost economic activity.
Rep. Bonner said, "In a recent op-ed published in The Washington Post, George Washington University professor Jonathan Turley labeled the steady growth of the federal bureaucracy as threat to our democracy. "Our carefully constructed system of checks and balances is being negated by the rise of a fourth branch, an administrative state of sprawling departments and agencies that govern with increasing autonomy and decreasing transparency."" "In recent years we have seen the Obama administration pursuing more federal rule making, particularly within the Environmental Protection Agency, as a way to implement its agenda without the approval of Congress."
Bonner proposed that Congress combat this by passing the Regulations from the Executive in the Need of Scrutiny Act (REINS) Act which would require that all federal agencies submit their major regulations to Congress for a vote before they can be enacted. Bonner has cosponsored the REINS Act which would require that all federal regulations and rules deemed to have an economic impact of $100 million or more according to the Office of Management and Budget (OMB) be decided on by Congress. Senator Rand Paul (R) from Kentucky has introduced a similar bill in the Senate.
The REINS Act will have to pass the Republican controlled U.S. House, then go to the Democratic controlled U.S. Senate. It is passes the Senate, it seems unlikely the President Barack H. Obama would sign legislation which would limit his own power.
Congressman Josiah (Jo) Bonner represents Alabama's First Congressional District. Rep. Bonner is retiring from Congress in August.
Three mental health crisis centers coming to Mobile, Montgomery and Huntsville
"Today marks a culture change in Alabama for treatment of individuals with mental illness and substance use disorders," Mental Health Commissioner Lynn Beshear said.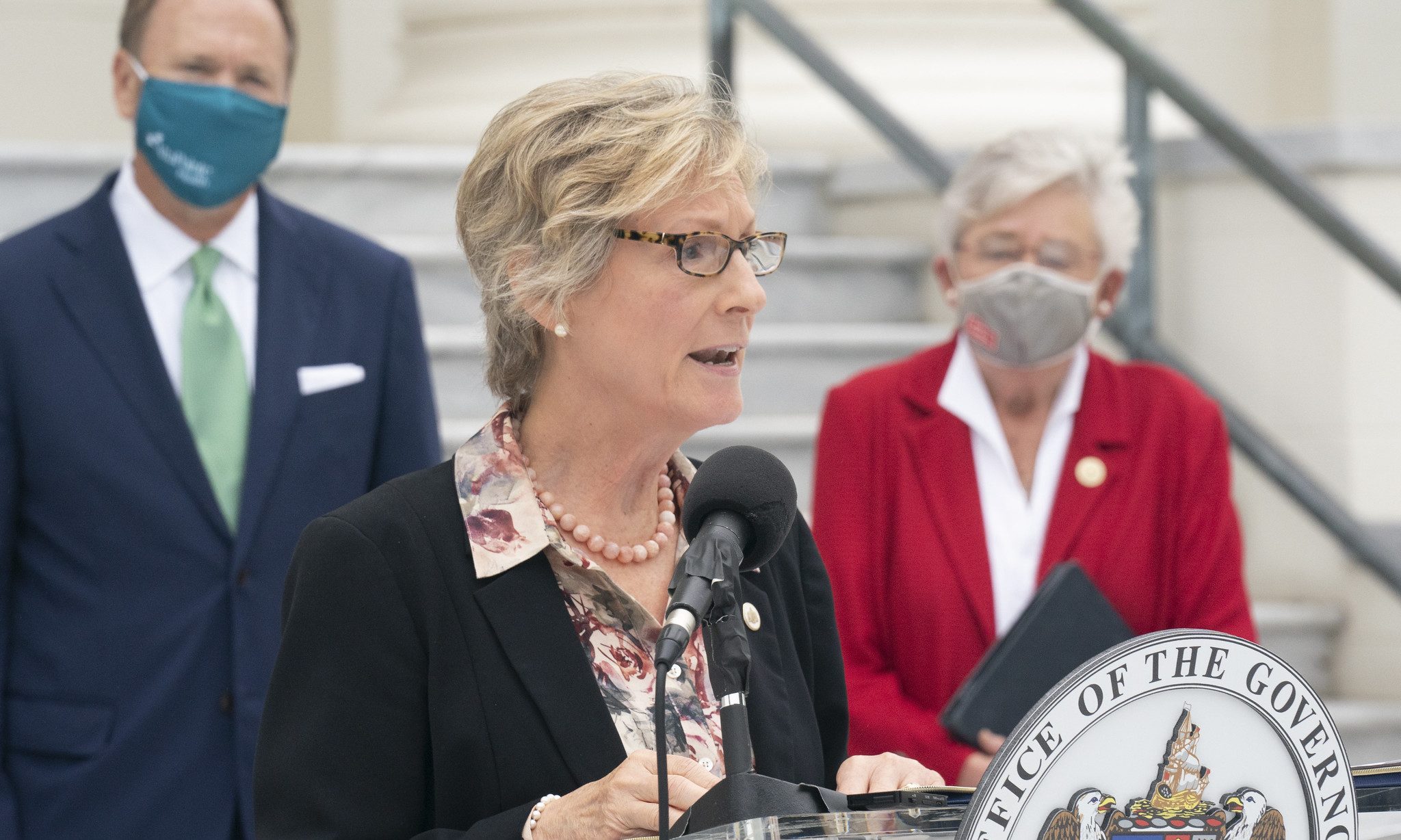 Gov. Kay Ivey on Wednesday announced an $18 million project to create three new mental health crisis centers to be located in Mobile, Montgomery and Huntsville. 
These centers, once in operation, will reduce the number of people suffering from mental health crises who are hospitalized or jailed, Ivey said during a press briefing in front of the Capitol Building in Montgomery. 
"When these facilities are open and fully staffed, these centers will become a safe haven for people facing mental health challenges," Ivey said. 
Lynn Beshear, commissioner of the Alabama Department of Mental Health, said during the briefing that the centers will provide "recovery based" care with "short term stays of a few hours, or up to a few days, to provide treatment, support, and connection to care in the community." 
"Today marks a culture change in Alabama for treatment of individuals with mental illness and substance use disorders," Beshear said. 
Beshear said AltaPointe Health in Mobile will operate one of the three facilities, and once built it is to serve Mobile, Baldwin, Clarke, Conecuh, Escambia, Monroe and Washington counties with 21 new beds, including 15 temporary observation beds. Altapointe will begin with a temporary space while constructing the new facilities, she said. 
Beshear said the Montgomery Area Mental Health Authority is partnering with the East Alabama Mental Health Authority and the Central Alabama Mental Health Authority to serve the 11 counties in Region 3 with 21 new beds, including 10 temporary observation and respite beds. 
"The regional crisis center will be located in Montgomery, and will be open to walk-ins and for drop off by law enforcement, first responders and referrals from emergency rooms," Beshear said. 
Wellstone Behavioral Health in Huntsville was selected to open the third center, and will do so at a temporary site while a new facility is being built, with the help of an additional $2.1 million from local governments, Beshear said. That facility will eventually have 39 beds, including 15 for temporary observation and 24 for extended observation.
"There's not a day that goes by that after-hours care is not an issue in our state," said Jeremy Blair, CEO of Wellstone Behavioral Health, speaking at the press conference. "And so I applaud the Department of Mental Health and the leaders for their efforts in recognizing that and taking it a step further and funding our efforts here." 
Asked by a reporter why a center wasn't located in Jefferson County, one of the most populous counties with a great need for such a center, Ivey said those residents will be served in one of the other regions. 
"Plans are underway to continue this effort. Today's beginning, with these three crisis centers, is just the beginning," Ivey said. 
Ivey added that request for proposals were sent out for these three centers and "it was a strong competition for the location of these three crisis centers." 
Alabama House Majority Leader Nathaniel Ledbetter, R-Rainsville, said during the briefing that more than a year ago, Ivey asked him what the state should be looking at, and that he replied "we're failing miserably in mental health."
Ledbetter said Ivey asked him to take on the challenge of correcting the state's response to mental health, and a team was created to do just that. 
"Working together, today's announcement will not only change Alabamians lives, but will help to save lives," Ledbetter said.