Ethics Chief Approves Speaker Contract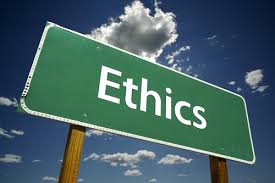 By Bill Britt
Alabama Political Reporter
Alabama Ethics Commission Director James L. Sumner approved a lucrative contract between House Speaker Mike Hubbard and a company seeking favorable Medicaid legislation, even though Sumner never saw the contract and relied entirely on Hubbard's verbal characterization of the business arrangement.
According to Sumner, Hubbard informed him after-the-fact of a business agreement between Hubbard's media company, Auburn Network Inc., and the Bessemer-based American Pharmacy Cooperative Inc. (APCI). "He said it (the contract) was to provide several services is what I understood. I don't recall that he went into detail."
APCI is a advocacy group for independent pharmacies, providing government lobbying services, as well as bulk purchasing of prescription drugs. APCI pushed aggressively this spring for a General Fund budget that allow APCI to become the Pharmacy Benefits Manager for Alabama Medicaid Agency, an arrangement potential worth millions of dollars in federal and state Medicaid funds. Budget language pushed by APCI would have made the company the only qualified PBM in Alabama.
Pharmacy Benefits Managers (PBM) would administer to prescription drug purchases for Medicaid. Major pharmacies across the state – as well as some critics in Gov. Bentley's administration – were concerned that PBMs might cut reimbursements, making it harder for Medicaid recipients to get their medicines.
Even though APCI was one of the most active groups lobbying for a share of  $600 million-a-year in state and federal Medicaid money, Sumner told the Alabama Political Reporter that he saw no need for the Ethics Commission or its lawyers to examine details of the business arrangements between the Speaker of the House and APCI. "No, I never saw a contract and didn't ask to see a contract," Sumner said.
Without seeing the contract, it is impossible to know whether APCI monetary payments to Hubbard were intended to influence his favorable votes. Sumner did not indicate whether he warned Hubbard that the contract – or Hubbard's multiple votes on the APCI/ Budget bill – presented a clear or potential conflict of interest.
Alabama's ethics code defines conflicts of interest this way, "A conflict of interest involves any action, inaction, or decision by a public official or public employee in the discharge of his or her official duties which would materially affect his or her financial interest or those of his or her family members or any business with which the person is associated in a manner different from the manner it affects the other members of the class to which he or she belongs."
Sumner explained that Hubbard's statement of economic interest should list his income from Auburn Network.
"If I can make an analogy," said Sumner, "it is like a law firm, say a member of the legislature is a lawyer, they will indicate income from their law firm but they won't indicate that they have 25 clients, individually, by name."
However, Hubbard's Statement of Economic Interest form on April 30, 2013, does not disclose any agreement with APCI.
Tim Hamrick, the Chief Executive Officer of the American Pharmacy Cooperative Inc. (APCI) would not return phone calls from the Alabama Political Reporter. But he did confirmed the Auburn Network relationship in a brief email on Friday. Hamrick contended in his email statement that Sumner approved the arrangement " … although not required."
"Our group is pleased with the Auburn Network relationship, which supports our membership growth strategies in 23 other states," Hamrick said in his email statement. "Additionally, although not required, the relationship has been reviewed and blessed by the Director of the Alabama Ethics Commission."
According to the groups website they represent only do business in 23 U,S, states including Alabama.
According to the Drug Store News publication, APCI represents more than 1,300 drug stores across the country. The drug stores pool resources under the umbrella of APCI and purchase prescription drugs at bulk rates from pharmaceutical companies. One of the lobbying outfits the APCI is affiliated with is the National Community Pharmacy Association, which spent more than $1.6 million on lobbying in Washington since 2012. In Alabama, APCI uses high-powered Montgomery lobbyist Bill Eley.
Auburn Network is a  private company, 100-percent owned by Hubbard. The Auburn Network held the broadcast rights to Auburn University sports for years until Hubbard sold that division of the company for undisclosed terms to International Sports Properties, now known as IMG Sports.
It is unclear when Hubbard's financial arrangement with APCI started.
Hubbard does have another consulting contract with the Southeast Alabama Gas District (SEAGD) located in Dothan. Since January, 2012 Hubbard has represented SEAGD in the area of economic development, according to Chairman of the Board Billy Blackwell. For these services Hubbard is paid $12,000.00 a month.
Unlike the contract with APCI the Alabama Ethics Commission did review the contract that Hubbard signed with SEAGD. Legal council for the commission Hugh Evans, III, wrote in his opinion, "The only potential issue that we saw [with the SEAGD contract] would be if something came before the legislature that uniquely affected the Southeast Alabama Gas District differently than it affected all other utilities around the State of Alabama."
Evans said that should an issue that directly effected SEAGD come before the legislature that Hubbard  "would expect … to remove himself from discussions, votes, etc." Evan's also stated in his opinion that, "the Speaker may not use his position or mantle of his office to assist him in …providing benefits to his … clients."
Sumner had a different take on conflicts of interest when ex-Senator Roger Bedford ran into ethical problems a decade ago. Bedford was an officer in a bankrupt mobile home business that was in line to receive state bond money at Bedford's behest.
According to the Birmingham News, Sumner said at the time that legislators risked violating ethics laws when they vote on matters that could benefit them. "If the money is going to a business that the legislator has an interest in, that's a potential problem."
SEAGD is a quasi public-private entity that is owned by 14 municipalities in southeastern part of the state.
Both the APCI and SEAGD contracts are held by Hubbard's Auburn Network.
Opinion | Inside the Statehouse: Buck's pocket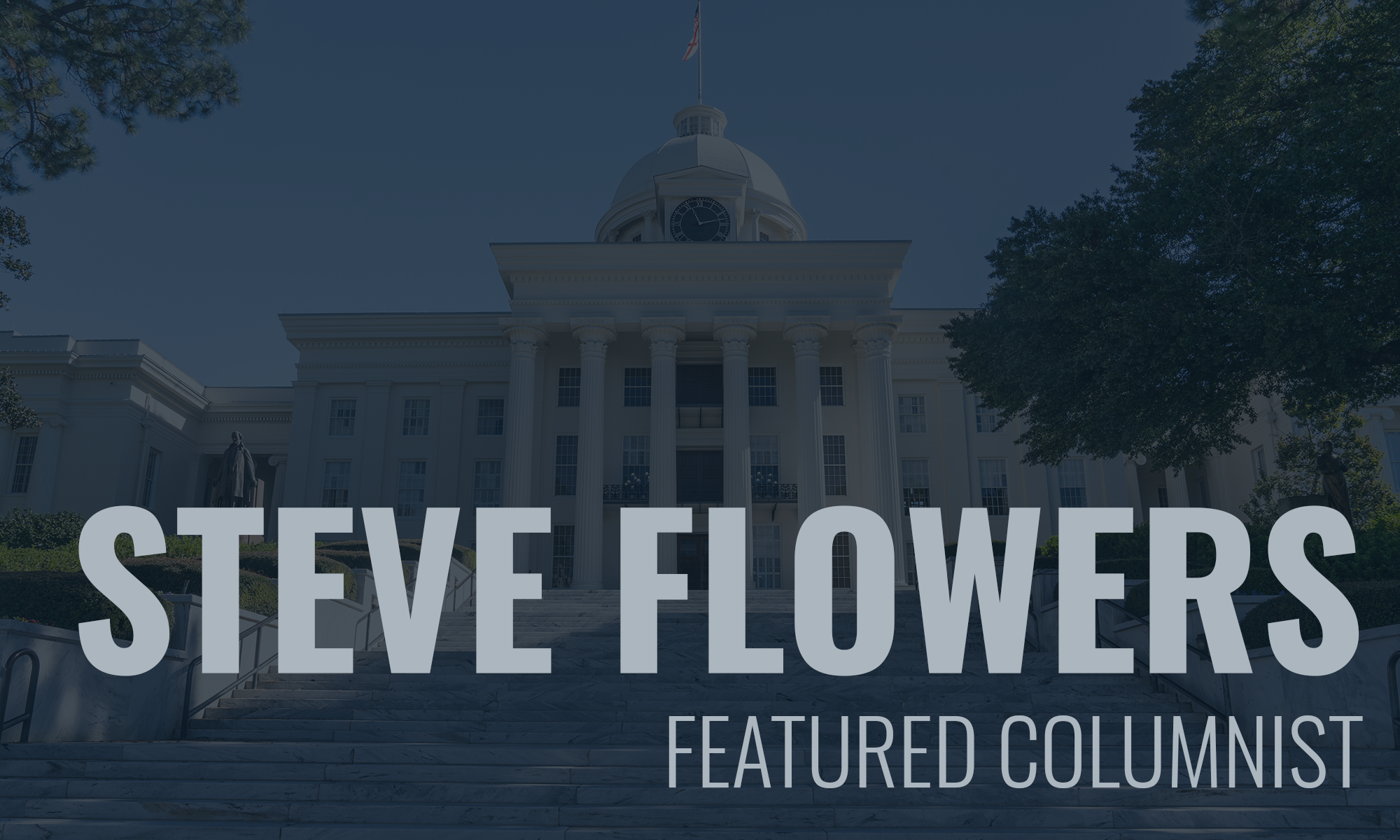 You voted Tuesday on a crowded ballot.
Historically, in Alabama we have voted more heavily in our Governor's race year than in a presidential year. That is probably because we were more interested in the local sheriff and probate judge's races, which run in a gubernatorial year, than who is president. The old adage, "all politics is local," definitely applies here in Alabama.
We not only have a governor's race this year, we have all secondary statewide offices with a good many of them open including Lt. Governor, Attorney General, State Treasurer, Auditor, and two seats on the Public Service Commission. We have five seats on the State Supreme Court, one being Chief Justice. All 140 seats in the Legislature are up for a four-year term. These 35 state Senate seats and 105 House contests are where most of the special interest PAC money will go. And, yes, we have 67 sheriffs and 68 probate judges as well as a lot of circuit judgeships on the ballot.
You may think the campaigning is over. However, some of the above races have resulted in a runoff which will be held on July 17. So get ready, we have six more weeks of campaigning before all the horses are settled on for the sprint in November.
We have a lot of folks headed to Buck's Pocket. Last year after the open Senate seat contest, a young TV reporter for one of the stations I do commentary for asked me about Roy Moore and his loss. I told her ole Moore had gotten on his horse, Sassy, and ridden off into the sunset to Buck's Pocket, which by the way wasn't a long ride from his home in Gallant in Etowah County. She looked at me with a puzzled look. Probably a lot of you are also wondering what I'm talking about when I refer to Buck's Pocket.
For decades, losing political candidates in Alabama have been exiled to Buck's Pocket.  It is uncertain when or how the colloquialism began, but political insiders have used this terminology for at least 60 years.  Alabama author, Winston Groom, wrote a colorful allegorical novel about Alabama politics and he referred to a defeated gubernatorial candidate having to go to Buck's Pocket.  Most observers credit Big Jim Folsom with creating the term.  He would refer to the pilgrimage and ultimate arrival of his opponents to the political purgatory reserved for losing gubernatorial candidates.
This brings me to another contention surrounding Buck's Pocket. Many argue that Buck's Pocket is reserved for losing candidates in the governor's race. Others say Buck's Pocket is the proverbial graveyard for all losing candidates in Alabama.
One thing that all insiders agree on is that once you are sent to Buck's pocket you eat poke salad for every meal. Groom also suggested that you were relegated to this mythical rural resting place forever. However, history has proven that a good many defeated Alabama politicians have risen from the grave and left Buck's Pocket to live another day. Roy Moore may be a good example. He has risen from the grave before. He is only 70, and he may grow weary of eating poke sallet.
Most folks don't know that there really is a Buck's Pocket. Big Jim would campaign extensively in rural North Alabama often one on one on county roads. One day while stumping in the remote Sand Mountain area of DeKalb County he wound up in an area referred to as Buck's Pocket. It was a beautiful and pristine area, but it was sure enough back in the woods. Big Jim who loved the country and loved country folks was said to say that, "I love the country but I sure wouldn't want to be sent to Buck's Pocket to live."
Buck's pocket is now not a mythical place. If you are traveling up the interstate past Gadsden, on the way to Chattanooga, you will see it. There is a Buck's Pocket State Park in DeKalb County, thanks to Big Jim.
So the next time you hear an old timer refer to a defeated candidate as going to Buck's Pocket, you will know what they are talking about.
See you next week.
Steve Flowers is Alabama's leading political columnist. His weekly column appears in over 60 Alabama newspapers. He served 16 years in the state legislature. Steve may be reached at www.steveflowers.us.