Alex Schriver Announced as Byrne Campaign Manager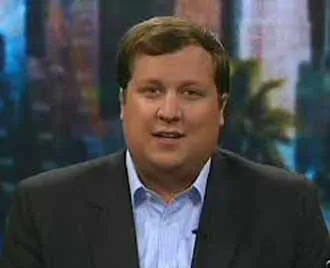 By Brandon Moseley
Alabama Political Reporter
On Wednesday, the Byrne for Congress campaign announced in an email that Alex Schriver will serve as Senator Byrne's campaign manager. Bradley Byrne (R) is a former State Senator from Montrose, a former head of the Alabama two year college system, a former member of the Alabama State School Board, and a former 2010 Republican gubernatorial candidate.
Alex Schriver said in the statement, "As many of you know, Congressman Jo Bonner announced his resignation late last month. Bradley Byrne has announced his candidacy for the special election to fill his seat. I've known Bradley for many years & served as Deputy Political Director on his 2010 Gubernatorial campaign. He's been an incredible friend and mentor to me and so many others. He is absolutely the right man at the right time to become Alabama's next Congressman."
Campaign manager Schriver said, "Bradley has asked me, and I have agreed, to serve as his Campaign Manager. I'm blessed & honored by this opportunity – and look forward to spending the next few short months enjoying the best oysters in the country – and bringing home a win for the good guys. As always, thanks for your friendship & support. I hope you'll join us."
Sen. Byrne said in his written statement to announce his candidacy, "There is little doubt our nation and our region face many challenges but we also enjoy abundant opportunities. I run for this office as a person who truly seeks real solutions to our problems and I am more than excited to have an opportunity. I intend to be a part of the effort to realize the promise of our nation and our area."
Byrne continued, "I ask the good people of southwest Alabama, from Thomasville and Grove Hill to Monroeville, from Chatom to Atmore and Brewton, from Gulf Shores and Orange Beach to Foley and central Baldwin, from the Eastern Shore to Bay Minette, from Saraland and Chickasaw to Semmes, from Dauphin Island and Bayou la Batre to Mobile, to give me the opportunity once again to serve you. I promise to give you my all – and, working together, we can build a better America and a bright future for us and for future generations."
Schriver is a former Chairman of the College Republican National Committee (CRNC), a former Byrne for Governor aide, and a 2010 Auburn graduate. Past CRNC Chairmen include Karl Rove and Grover Norquist. Schriver sits on the boards of both Crossroads Generation and Byrne's Reform Alabama.
Bradley Byrne served as chancellor of the Alabama Two Year College System from 2007 until his resignation in 2009 to run for the 2010 Republican nomination for Governor of Alabama. Byrne had the most votes in a crowded Republican Primary field, but lost the Republican Primary runoff to state Representative Robert Bentley from Tuscaloosa. Bentley went on to easily defeat Alabama Agriculture Commissioner Ron Sparks (D) from Fort Payne. Byrne was targeted in that primary by $4 million worth of negative advertising funded by the Alabama Education Association (AEA) who were angry with Byrne over his handling of the two year college system.
Byrne was a member of the Alabama Senate from 2003 to 2007. He is a graduate of Duke and has a law degree from the University of Alabama. Byrne has also served on the state school board. Byrne was first elected in 1994 as a Democrat but later switched to the Republican Party due to the increasingly liberal direction that the Democratic Party was moving.
Byrne faces a crowded Republican field that already includes columnist Quin Hillyer, state Representative Randy Davis, state Representative Chad Fincher, realtor Jessica James, and former 2012 Bonner challenger Dean Young. Former Marine James Hall is running as an independent. Bonner is set to retire in August and then a special election will be set for the fall.
To learn more about the Byrne campaign visit his website:
Trump Truck and boat parades this weekend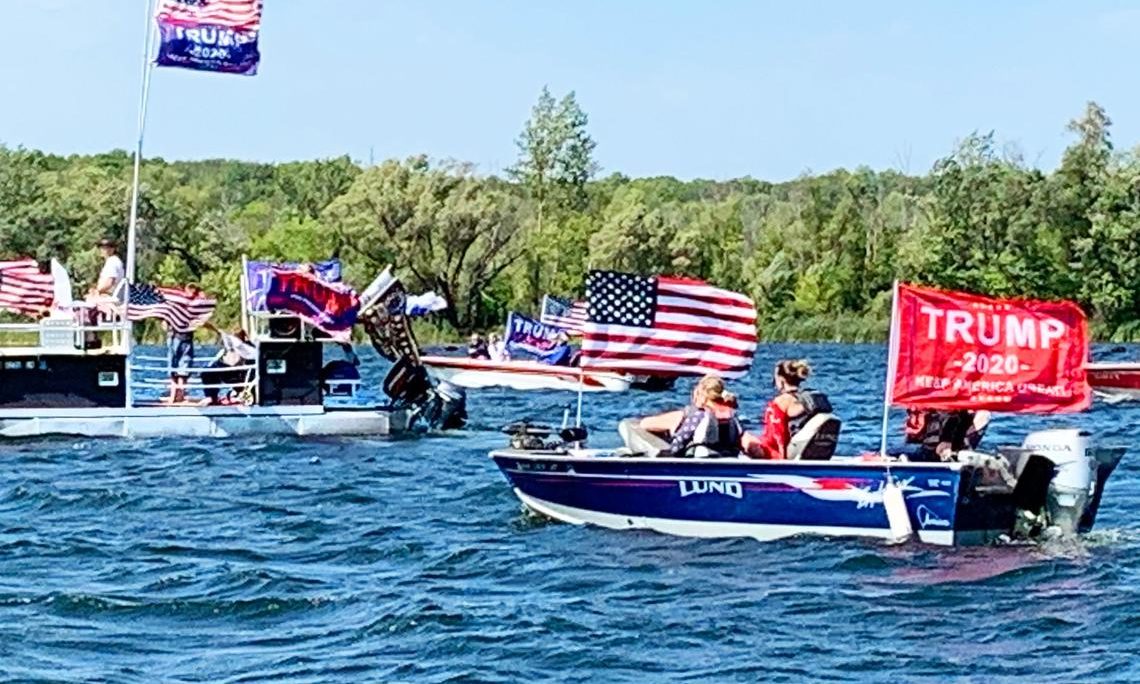 As Election Day draws near, Alabama Republicans are excited about promoting the re-election of Donald J. Trump as President and the election of Tommy Tuberville for U.S. Senate. This weekend two pro-President Trump events are happening in the state. There will be a truck parade from Ashland to Phenix City on Saturday sponsored by the Clay County Republican Party, while there will also be a boat parade on Wilson Lake in the Shoals sponsored by the Colbert County Republican Party on Sunday.
The pickup trucks will assemble at the Ashland Industrial Park in Clay County, 8240 Hwy 9, Ashland. There is a pre-departure rally at 10:00 a.m. central standard time. The trucks will depart at 11:00 a.m. and then proceed on a parade route that will take them into the bitterly contested swing state of Georgia. The Trump Pickup Parade will wind through east Alabama and West Georgia traveling through LaGrange and Columbus before concluding near the Alabama/Georgia line in Phenix City, 332 Woodland Drive, Phenix City at approximately 2:00 p.m. central time. Speakers will begin at 3:00. Trump flags will be on sale at the event.
The Phenix Motorsports Park will be hosting what sponsor hope could possibly the world's largest Pickup Tuck parade in U.S. history that is routing over 50 mile through Georgia in effort to "pickup" President Trump's numbers in GA.
A number dignitaries have been invited to address the Phenix City rally, including Coach Tuberville. Former State Sen. Shadrack McGill, Trump Victory Finance Committee member former State Rep. Perry O. Hooper Jr., and Paul Wellborn, the President and CEO of the largest Family owned Kitchen Cabinet manufacture in the USA are among the featured speakers who have committed to speak at the event. U.S. Sen. Kelly Loeffler (R-Georgia) and Heisman Trophy winner Hershel Walker will address the crowd via video.
Entertainment will be provided by: Charity Bowden, an up and coming country music singer who was the runner up on "The Voice". Charity will sing 'I am Proud to be an American' as well as songs from her Voice performances. The McGill Girls will also perform. The three beautiful and talented sisters will be singing patriotic songs in three part harmony. Geoff Carlisle, a professional DJ will be keeping the crowd pumped with music and entertainment.
Following the speakers and the entertainment there will Trump truck-vs- Joe Bidden truck races down the drag strip for the finale.
The Northwest Alabama boat parade will be on Sunday. The boats will gather at 2:00 p.m. near Turtle Point and then the flotilla will parade around the open waters of Wilson Lake til 3_00 p.m.. There will be a contest for best decorated Trump boats.
Trump supporters have held a number of large boat parades across the state to show their support for the re-election of Pres. Trump.
Boat parade sponsors say that this parade will be: pro-American, pro-law enforcement, pro-military.