Governor Bentley Appoints Jim Bennett as Secretary of State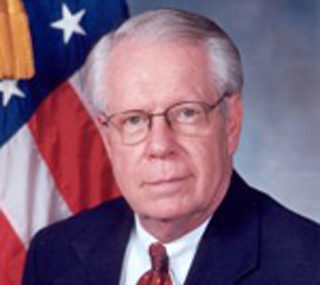 From the Office of Governor Robert Bentley
MONTGOMERY – One of Alabama's former Secretaries of State will serve as the next Secretary of State.  Governor Robert Bentley on Tuesday announced he will appoint Jim Bennett to the position.
Bennett will succeed current Secretary of State Beth Chapman, who announced she would step down from the position on July 31.  Bennett's appointment will be effective upon Chapman's resignation on that date.
Governor Bentley said Bennett's distinguished record of service made him well qualified to complete the current term as Secretary of State.
"Jim is a dedicated public servant," Governor Bentley said.  "He was a trusted member of my cabinet where he served as Labor Commissioner until his retirement in 2012.  Having previously served as Secretary of State, Jim is uniquely qualified to lead the Secretary of State's Office through the 2014 election cycle.  I know Jim will fight for every Alabamian's right to vote.  I appreciate his willingness to serve and know he will be an honest and dedicated Secretary of State."
Bennett was appointed Secretary of State in 1993 and was elected to the position in 1994 and 1998.  He served as president of the National Association of Secretaries of State from 1999 to 2000.  During his time as Secretary of State, Bennett was an active proponent of campaign finance disclosure.  He also worked to combat absentee ballot abuse and to increase the accuracy of voter rolls by making sure names of the deceased were removed.
"It is a distinct honor to return to the Secretary of State's Office where I served for 10 years from 1993-2003," Bennett said.  "I appreciate Governor Bentley's confidence in my ability to continue to lead the effort for honest elections and to support the opportunity for all citizens to actively participate in government through the voting process.  This is especially important with the 2014 election cycle a short time ahead.  To those who would seek to manipulate our most basic right to decide issues and elections fairly and honestly at the ballot box, my appointment will not come as good news."
Bennett has served in state government for well over 30 years.  He was a member of the Alabama State House of Representatives from 1978-1983 and a member of the State Senate from 1983-1993.  Jim was appointed Labor Commissioner in 2003 and was re-appointed in 2006 and 2011.  Bennett currently serves as Chairman of the Jacksonville State University Board of Trustees.
Bennett will not be a candidate for Secretary of State in 2014.
Upon announcing Bennett's appointment, Governor Bentley also praised Beth Chapman for her years of service.
"Beth Chapman has done an outstanding job as Secretary of State, and I appreciate so much her public service to Alabama," Governor Bentley said.  "She has always worked hard to protect everyone's right to vote, especially our men and women who serve in the military.  I have the utmost respect for her.  Her honesty and integrity are above reproach.  I wish her the very best."
Print this piece
Jones criticized for voting to limit Trump's war powers authority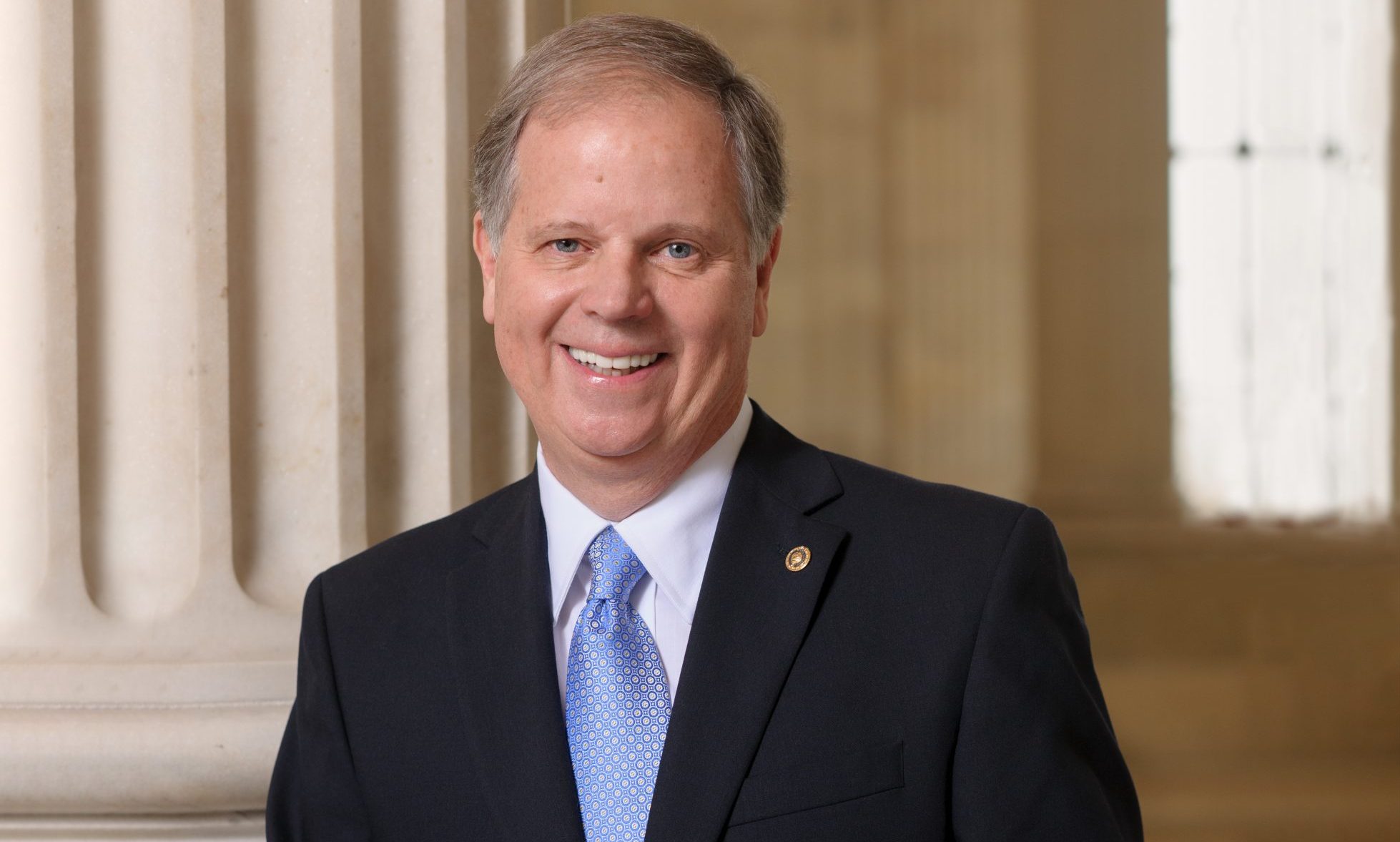 Thursday, U.S. Senator Doug Jones (D-Alabama) voted in favor of S.J.Res.68, a resolution which directs the removal of United States military from hostilities against the Islamic Republic of Iran that have not been authorized by Congress. Jones has been criticized by Republicans for voting to limit President Donald J. Trump's war powers on Iran.
"Before a President can lead us into war, he or she must first earn the support of the American people and also fulfill their solemn constitutional obligation to seek approval from Congress," Sen. Jones said in a statement. "While the President has the power to protect Americans in the case of an imminent attack, that authority does not extend to committing our service members to long-term hostilities unilaterally. This resolution sends a strong message that we will follow the Constitution and we will not send our troops into harm's way without the serious consideration and consent of the Congress."
Trump Victory National Finance Committee member Perry O. Hooper Jr. released a statement in response.
"Senator Jones once again turned his back on Alabama and voted as the leftwing Democrats commanded. He has no regard for the values, opinions or views of Alabamians," Hooper said. "He sees us as deplorables just like the elites of the Democratic party who have funded 80 percent of his doomed campaign for re-election.:
Hooper stated, "I whole heartily support the President who stated 'We are doing very well with Iran and this is not the time to show weakness… If my hands were tied, Iran would have a field day. Sends a very bad signal. The Democrats are only doing this as an attempt to embarrass the Republican Party.'"
"The Commander-in-chief must be free to work with his staff and his military leaders to conduct covert operations like the one that eliminated Iran's terrorist-in-chief General Soleimani," Hooper added. "You can't micromanage the war on terrorism. The Democrats in Congress are so filled with Trump Derangement Syndrome that no matter how much it would benefit our country and the world; they would never give Trump a "victory". If it came down to it, they would leak everything to the media no matter what the consequences."
Senator Jones is a cosponsor of the legislation and a member of the Senate Armed Services Committee. Eight moderate Republicans voted with the Democrats on the resolution.
Senator Jones has also been criticized by Republicans for his comments that he was "appalled" by Pres. Trump's actions following his acquittal on both Articles of Impeachment.
"Newsflash for Senator Doug Jones: Most Alabamians have been appalled by his actions his entire time in office," former Attorney General Jeff Sessions said. "It's about time we send Doug home, and replace him with someone who understands our values. Alabamians deserve a Senator they can be proud of again."
Sessions is a candidate for the Republican nomination for Jones' Senate seat.
The Republican primary will be on March 3.
Print this piece