Education Matters
By Larry Lee
The Alabama Accountability Act requires the state department of education to identify "failing" schools.
After several false starts, the list is now public and includes 78 schools, 72 of which ranked in the bottom six percent of all schools in three of the last six years.  The other six came from schools that qualified to apply for federal School Improvement Grants
Let's only look at the 72 schools since this is comparing apples to apples.
There are 47 middle and junior high schools, 15 high schools and 10 elementary schools.  No surprises here.  Middle schools are always a challenge.
Of the 28,268 students in these schools, 91.2 percent receive free and reduced lunches and 87.7 percent are African-American.  Again, no surprises.
Does this mean schools that are high-poverty and majority African-American cannot succeed?  Of course not.  Earlier this year the state recognized 20 Torchbearer schools for outstanding academic achievement.  Almost 90 percent of all Torchbearer students get free and reduced lunches and nearly 60 percent are African-American.
However, it does mean that schools such as these are the ones with the most challenges and need special attention.  Unfortunately the only "fix" prescribed by the new law is a financial incentive to parents to remove their children from failing schools.  However, the reality is that this will be virtually impossible to accomplish in many cases.
For example, Samson Middle School in Geneva County is on the list.  There are only three middle schools in the system, so kids in Samson would have to go 23 miles to Hartford or 30 miles to Slocomb to stay in the system.  Transportation would be provided by the school system.  However, this part of the state education budget is already underfunded and additional expense just makes a bad situation worse.
The other options are to go to Geneva City or schools in Opp, Coffee County, Elba or private schools in Enterprise or Dothan.  But these are only available if the other system agrees to accept the Samson students and if their parents can provide transportation.
Barbour County Junior High in Clayton is a comparable situation.  This is the only junior high in the system so students must go to Eufaula (22 miles), George Long in Skipperville (32 miles), Pike County High in Brundidge (29 miles), Charles Henderson High in Troy (37 miles) or South Highlands in Union Springs (30 miles).  Again, these systems would have to accept transfers and parents would have to provide transportation.
Of course, private schools are also an option under the Alabama Accountability Act.  But given the fact that 95% of the students at Barbour County Junior High receive free and reduced lunches, it is unlikely their families can afford tuition, even with a $3,500 tax rebate.
It's not only rural systems where the lack of logic in this legislation is apparent.  Take Montgomery County where six middle schools are "failing."  They have 4,734 students.  Only four other schools in the system teach the same grades.  They have 1,904 students.  Do they have room for an additional 4,734?  Not likely.
Equally as poorly thought out is the insistence that six years are used to determine the fate of a school.
Let's go back to Samson Middle where they were in the bottom six percent in 2009, 2008 and 2007; but not in 2012, 2011 or 2010.  During this time scores here went up 40 percent—but they are still a "failing" school.  This situation is repeated over and over.  At Robinson Elementary in Birmingham (46 percent increase), Arrington Middle in Birmingham (42 percent increase), Martin Luther King, Jr. Elementary in Tuscaloosa (66 percent increase, Brantley Elementary in Dallas County (60 percent increase) and more.
Some football history shows how truly bizarre this methodology is.  Mike Shula was head coach at the University of Alabama for four seasons.  Since he was fired at the end of the 2006 season, he was obviously considered a "failing" coach.
He was replaced by Nick Saban who won a national championship in 2009, his third season at the university.  But using the logic of the Alabama Accountability Act, he was a "failing" coach in 2009 since he was still being held accountable for Shula's last three years.
Our legislative leadership boasted after passing the Alabama Accountability Act that they did not let educators know what they were doing.  They didn't need to brag because it is now evident that the bill was written by those who have little understanding of education.
Larry Lee led the study, Lessons Learned from Rural Schools, and is a long-time advocate for public education.  [email protected]  read his blog: www.larryeducation.com
Opinion | Hearings give public opportunity to weigh in on coal ash plans
ADEM will make sure the closure and cleanup of the coal ash sites will be done in a way that will protect the state's land and water resources now and in the future.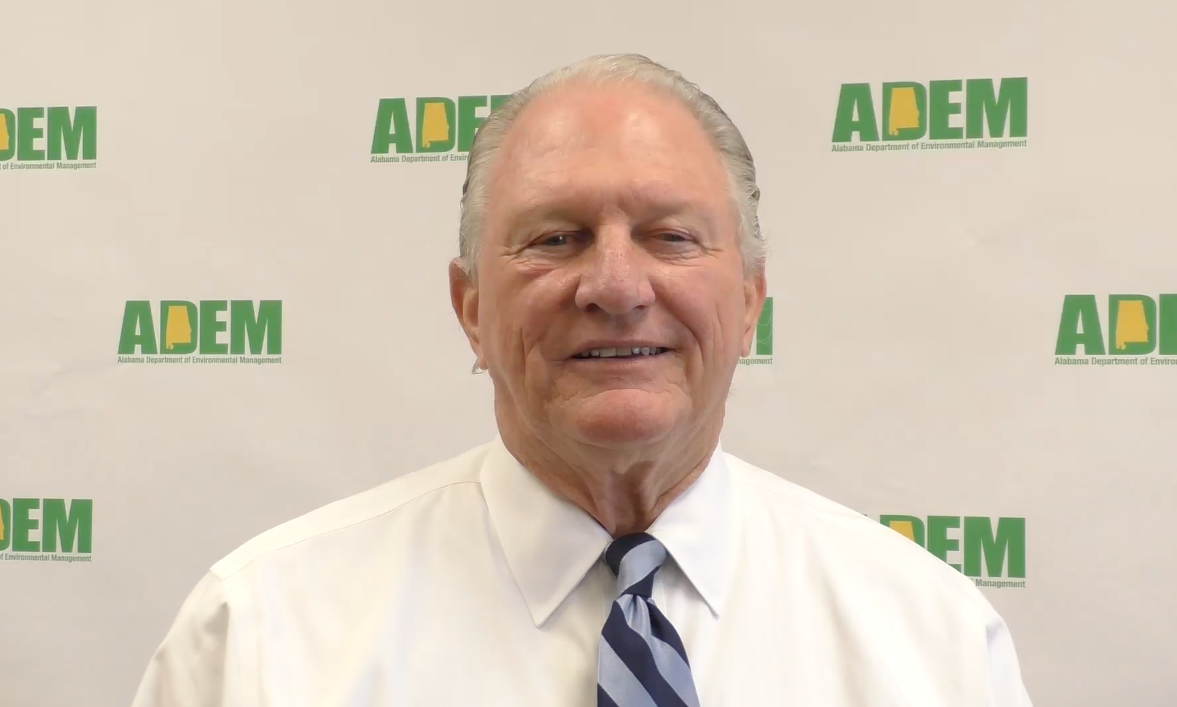 The mission of the Alabama Department of Environmental Management is to ensure for all Alabamians "a safe, healthful and productive environment." It's a mission that ADEM and its nearly 600 employees take very seriously.
Ensuring a safe, healthful and productive environment means more than simply being the environmental cop, though that certainly is part of ADEM's job. When the Alabama Legislature passed legislation in 1982 that led to the creation of ADEM, lawmakers' intent was for the agency to promote public health and well-being.
The term "healthful" in ADEM's mission statement speaks directly to that. ADEM's work is to contribute to the health of Alabama's environment and the health of all Alabamians.
An example of that work is managing the process that will determine how coal combustion residuals (CCR) – or coal ash – are dealt with in a safe and effective manner. Managing CCR promotes a healthful environment by protecting our land and water.
On Oct. 20, ADEM will hold the first of a series of public hearings on permits drafted by ADEM to require electric utilities to safely close unlined coal ash ponds at their power plants and remediate any contaminated groundwater. The hearings, and the comment periods leading up to them, give the public the chance to provide ADEM input on the requirements in the draft permits.
To understand how we got to this point today, let's go back to Dec. 22, 2008, in Kingston, Tenn. On that frigid night, the containment dike surrounding massive ponds holding decades worth of CCR produced by the coal-burning TVA power plant collapsed, spilling more than a billion gallons of coal ash sludge into the Emory River and onto 300 acres of land.
That spill drew the attention of regulators and the nation to the issue of coal ash storage, for which there was little regulation at the time. It also started the U.S. Environmental Protection Agency on the road to adopting a federal CCR rule, which took effect in 2015. The Alabama Environmental Management Commission approved a state CCR rule in 2018, patterned after the EPA rule.
The rules address two primary issues: closing coal ash ponds to avoid threats of spills into waterways or onto land, and preventing and cleaning up groundwater contamination from arsenic, mercury, lead and other hazardous elements that may leach from the coal ash.
Both the EPA and state rules give the electric utility operators two options in closing the ash ponds. One allowable method is to excavate the millions of tons of coal ash and either move the coal ash to a lined landfill or find an approved beneficial use for the ash. The other is to cap in place, where an impervious cover, or cap, is placed over the ash impoundment. Both methods have been used successfully for decades to close some of the most contaminated sites in the nation.
It must be emphasized that the closure method selection is made by the utilities, as allowed by both federal and state rules. Alabama Power, TVA and PowerSouth all elected to utilize the cap-in-place option.
The permits will also set out the steps to be taken to clean up contaminated groundwater caused by the coal ash ponds. ADEM's job, in its environmental oversight role, is to ensure the closure and groundwater remediation plans proposed by the utilities and included in the permits meet federal and state standards and protect both waterways and groundwater. The permits provide for regular monitoring to confirm the closure and cleanup plans are being implemented as required. If necessary, the plans will be adjusted to ensure the intended results are being achieved.
Currently, ADEM has scheduled public hearings on the permits for three Alabama Power plants. The first is Oct. 20 for Plant Miller in Jefferson County, followed by Oct. 22 for Plant Greene County and Oct. 29 for Plant Gadsden in Etowah County. Permits for the other five sites in Alabama are in development, and hearings will be scheduled when they are complete.
The purpose of these hearings is to allow the public, including nearby residents, environmental groups and others, opportunities to weigh in on the proposed permits. This past summer, Alabama Power, TVA and PowerSouth held informational meetings in the communities where their affected plants are located to explain their proposed groundwater cleanup plans(including the CCR unit closure component) and answer residents' questions.
The draft permits, the hearings' dates, locations and times and other information are available on ADEM's website, www.adem.alabama.gov. The public can also mail or email comments related to the permits, including the closure plans and groundwater remediation plans, directly to ADEM during the proposed permits' 35-day minimum comment periods, which will run one week past the date of the public hearings. Those comments will be considered in the decisions to issue the permits, and ADEM will provide a response to each issue raised.
For maximum protection of the environment, ADEM encouraged the power companies to go beyond the minimum requirements of the state and federal CCR rules. ADEM's scientists and engineers who analyzed the plans through an exhaustive review and revision process determined the final plans provide the environmental protections Alabamians expect and deserve. But we want to hear from the public.
Certainly, there are pros and cons of each option in closing the coal ash ponds. The daunting task of cleaning up contaminated groundwater will be undertaken regardless of which closure method is utilized. As one opinion writer recently said, there is no easy answer to the coal ash problem. But this is a matter we cannot duck. We must deal with our coal combustion residuals – by EPA requirement and for the sake of our environment.
Here's what you can count on from your state agency charged with protecting your environment. ADEM will make sure the closure and cleanup of the coal ash sites will be done in a way that will protect the state's land and water resources now and in the future.
Ensuring that is our mission.