Shelby Praises Senate Colleagues for Bipartisan Efforts on Funding Bill
By Brandon Moseley
Alabama Political Reporter
Alabama Senator Richard Shelby (R) from Alabama while concerned about the overall costs of a Senate Appropriations Committee bill is pleased with the bipartisan effort shown by both sides to produce the subcommittee markup of a Commerce Justice Science and Related Agencies funding bill.
This Congress has been one of the most partisan and divided Congresses in memory; but veteran Alabama Senator Richard Shelby did reach across the aisle on Tuesday to praise his Democratic colleagues on the bipartisan way that the Commerce Justice Science and Related Agencies bill was handled by the Senate Appropriations Committee.
The legendary Alabama Senator who served in both Houses during the last seven Presidents told his Democratic colleague, Sen. Barbara Mikluski (D) from Maryland, "Thank you, Madam Chairwoman. I would like to thank you for your leadership on this bill. We have worked together on many issues throughout our years and I believe that this mark reflects our strong bi-partisan relationship."
Sen. Shelby said that he is pleased with how the money is allocated in a bipartisan and balanced way but that he will vote against the markup solely because of the total cost. Sen. Shelby said, "While I believe that the subcommittee mark strikes a balance between the competing priorities of law enforcement, terrorism prevention, research, scientific advancement and U.S. competitiveness, I have concerns about the overall allocation. For that reason, and that reason alone, I will vote against the CJS bill at full committee."
Sen. Shelby went on to emphasize a few points including: "The bill includes, as you mentioned, robust funding for the Department of Justice and law enforcement grant programs that are essential to state and local law enforcement efforts. Additionally, the bill continues to prioritize the protection of our children and communities through robust funding for the Adam Walsh Act, the National Center for Missing and Exploited Children. The mark includes essential funding to track down, arrest and prosecute predators who prey on our nation's children. With respect to the Department of Commerce, the bill provides important resources to support NOAA's next generation of weather satellites, and ensures the National Weather Service can continue to provide timely warnings for dangerous weather outbreaks."
Sen. Shelby said that the bill supports long-standing economic development programs as well as manufacturing and innovation through partnerships and support for the private sector. Shelby said that he was pleased that the bill includes the continued need for baseline data following the Deepwater Horizon oil spill, supports improved management practices for red snapper, and includes $18 billion for NASA.
On NASA Sen. Shelby said, "These funds will give NASA the ability to maintain key schedules for ongoing missions and activities, including development of a heavy lift launch vehicle, while funding ongoing activities of the International Space Station and other important research activities. I also want to commend the Chair for working with me to include language that provides greater accountability and budgetary transparency to the commercial crew program to ensure that taxpayers are getting the best value for their dollar."
In closing Senator Shelby said, "Again, Madam Chair, I want to thank you for working with me in drafting this bill."I believe that you have produced a bill that reflects the Senate's priorities and the needs of our nation."
The Chairwoman of the Senate Appropriations Committee is Senator Barbara Mikulski (D) from Maryland.
Sen. Shelby is the Vice-Chairman of the Senate Appropriations Committee.
Alabama women to Ivey: Support fair processes
Last week, Ivey co-authored a letter of support for Barrett and released it to media outlets.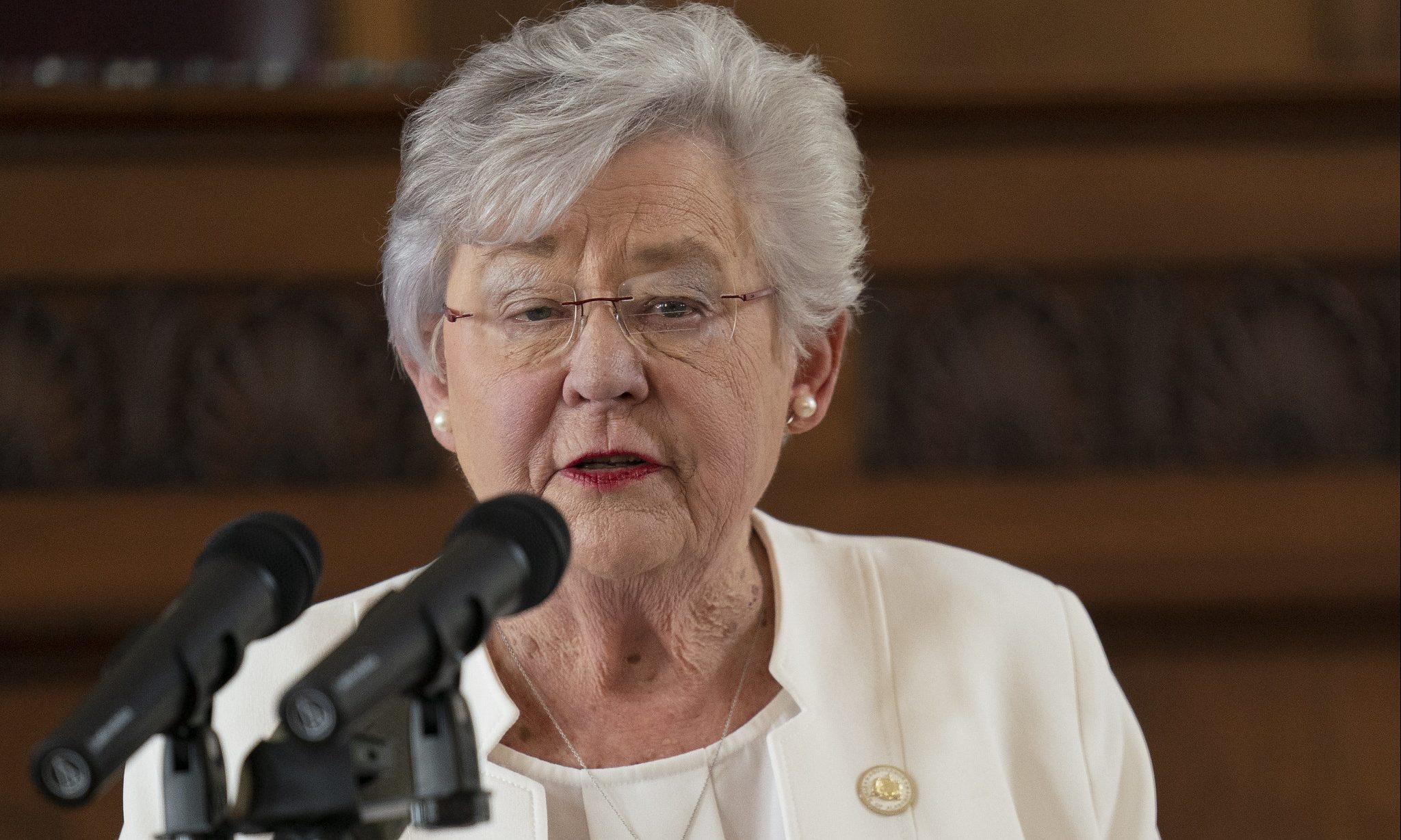 A letter signed by a bipartisan group of about a thousand Alabama women takes issue with Gov. Kay Ivey's recent support of Republican Supreme Court nominee Amy Coney Barrett, and it encourages Ivey and other state officials to instead support fair processes.
Last week, Ivey co-authored a letter of support for Barrett and released it to media outlets. In response, the letter from Alabama women calls the process to nominate Barrett, which is occurring after more than 50 million votes have been cast and in a Senate that is predicted to change from Republican to Democratic control, unfair and "anti-democratic."
The letter, which doesn't criticize Ivey or request that she rescind her endorsement of Barrett, asks instead that Ivey and other state leaders honor women by implementing and following fair processes that provide women with equal opportunities.
The full letter is below:
Dear Governor Ivey,
We are a group of women. We are current and future mothers, grandmothers, caregivers, leaders and champions of all citizens of our great state. We are moderates, progressives and conservatives. When we agree with our leaders, we say so, as we have in your support for education, workforce development, and sensible mask policies.  
We also speak up when we do not agree. Thus, we want to respond to your letter in support of Amy Coney Barrett because it does not represent our views. 
Like you and Judge Barrett's father, we want to tell all young girls that they can do anything their male counterparts can do and they can be anything and everything they want to be. We want it to be a truth, not just a signal "that the most qualified individual will get the job".  In addition to those things, we want them to know and believe that the process will be fair, because no matter the job, the process should be fair. And our children and young people (boys or girls) should be able to trust that democracy works and can be counted on. How can we assure them when this process has been so rushed and undemocratic?
We are women who oppose Judge Barrett's confirmation, because confirming her at this time, when 50 million Americans have already cast their votes, is anti-democratic. Regardless of what ways she does or does not think or talk like us, what matters is that a confirmation should not take place after the election is underway. 
We do not expect you to rescind your support of Judge Barrett. However, we urge you and the other women leaders who have advanced to top positions in our government to stand with us in asking for a fair process that takes place after the election. A process that helps us to believe that our voices and our votes matter because the American people should have the right to choose who nominates the next Supreme Court Justice.
Respectfully, 
Emily Hess Levine
Lindsey Chitwood
Megan Cheek
Kira Fonteneau
Ronne M. Hess
Cindi Cassis Branham
Anna Brantley Fry
Joellyn M. Beckham
Kristen Berthiaume
Alexandra Ruthann Bullock McElroy
The letter is signed by more than 800 women. The full list of signatures was sent to APR with the letter. We have chosen to list only the first 10 for the sake of brevity.