Congress and The Tragedy of the Commons
by Thomas Scovill
The Tragedy of the Commons is an example of a social trap where individuals take short term benefits to their long term detriment and that of the group or community to which they belong.
In feudal times, The Commons was common land which every tenant of the manor could use for his own benefit, e.g., pasture for grazing livestock. The Boston Commons is a more recent example where the city set aside a pasture which could be used by all the citizens of the city. The city was founded in 1630. Because it was free, by 1646 overgrazing had become a problem and so a limit of 70 was put on the number of cows allowed to graze at any one time. Although it worked out for Boston, history is replete with examples of renewable resources held and used in common which were destroyed by a social trap.
We can think of the US Treasury as a commons. So far, its resources are continually renewed by the taxes paid by citizens and the revenue from the sale of debt by the federal government in the form of bonds, bills, and notes. There are practical limits on the revenue that can be produced from taxes because high taxes discourage the activity being taxed. There are also practical limits on the debt that can be incurred by the federal government because of its finite capability to service its debt. We may be close to that limit now because the federal government has resorted to buying its own debt with money it prints, much like a thirsty sailor drinking saltwater.
The obvious remedy to our current fiscal, monetary, and economic problems is for governments to spend less, to tax less, and to constrain economic growth less. But this is hard for those in or near government to do.
It is hard to do because we are in a social trap. Every member of Congress has a short term incentive to continue to provide public goods to the constituents of his district. These public goods include Social Security and health care, welfare, food stamps, crop and other subsides, defense spending, and a myriad of other things for which special interests clamor.
So our elected officials spend and spend, tax and tax, borrow and borrow, and are reelected and  reelected while the national debt grows ever larger. Members of Congress tout all of the good they do. State and local officials eagerly seek and accept federal money and then they too tout the good they do. The frequent excuse from these spendthrifts is that "the money was there to be taken and if I did not take it someone else would have." Or as the so-called budget hawk Senator Phil Gram (R, TX) said, "as long as there is pork in the budget I intend to see Texas gets its share."
This cannot go on forever, and as Detroit shows, what cannot go on forever, will at some point stop. What is happening in Detroit is not pretty and it will be much uglier when states and the country stop as surely they must.
Your Congress persons do not have a solution to this social trap because they are the principal problem. The Democrats do not admit there is a problem and other than urging we elect more of them, Republicans are not  prepared to take even small steps of amelioration. Most in or near government are in this social trap. Is there anything citizens can do besides pray?
Well, here we will do one thing. If you know of a public servant who is not in this social trap, please identify him by name or office and tell us why you think he is not yet been snared.
Print this piece
Opinion | Tough times show what makes our country great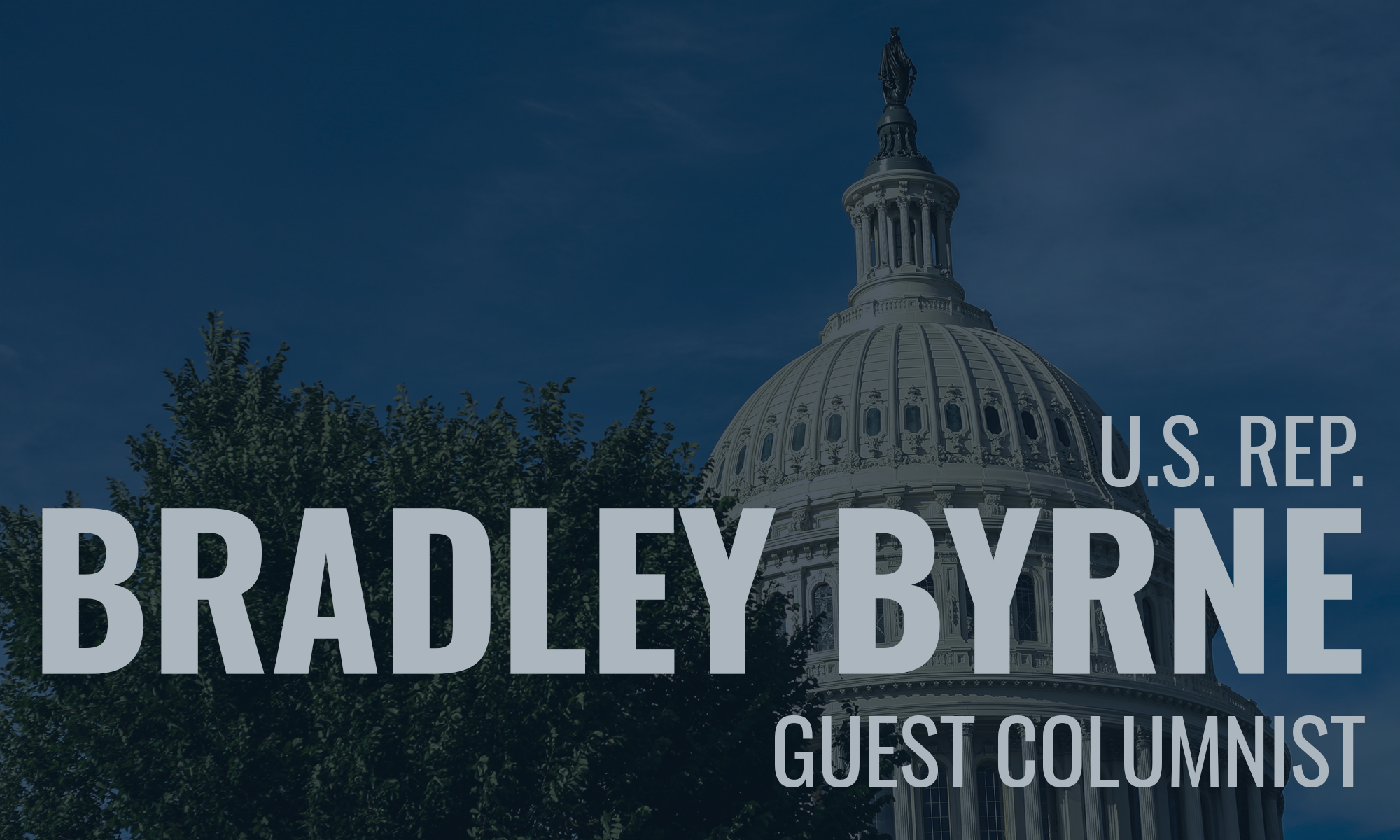 This year, during the midst of the coronavirus pandemic, Memorial Day provided an even more unique opportunity to reflect upon what makes our nation great and the shared values we hold as a people.  Though our celebrations may have been scaled down, the greatness of our country is, in many ways, more apparent in challenging times like these.
The struggles we are going through together as a nation are real and impactful.  The coronavirus overwhelmingly targets seniors and those with preexisting conditions.  As a result, nursing homes and long-term care facilities have been hit hard.  More than 36,000 residents and staff have died after coming down with Covid-19, more than a third of all deaths in our country that have been attributed to the virus.  Sadly, many of our cherished veterans have been among those lost to the virus.  Of all the tributes to those we have lost, the stories of our veterans are especially moving.
But there are bright spots in coronavirus medical research.  Testing quality and access has improved significantly.  And as we learn more about the virus, we are better able to prevent and treat Covid-19.  The hospitalization rate for those diagnosed with the virus is 3.4 percent, and the CDC estimates that 35 percent of all infected people are asymptomatic.  Taking this into account, the infection fatality rate is likely around 0.2 percent or 0.3 percent.  While that is still 2 to 3 times higher than the flu, the coronavirus is nothing like the killer some predicted early on.
Without question, the economy has taken a hit.  Unemployment levels are higher than any time since the Great Depression.  Our small businesses shed more than 11 million jobs in April.  That's more than half of the 20 million private sector jobs lost last month.  
However, Congressional action to cushion the blow has helped.  More than 4.4 million small businesses have been approved for a loan through the Paycheck Protection Program, and over $511 billion has been processed in aid.  In Alabama, at least 60,457 loans have been made for a whopping $6,136,772,466.  The bulk of this aid to small businesses must go towards employee paychecks, ensuring that more Americans are able to keep their jobs.  In addition to the Paycheck Protection Program, nearly 431,000 Economic Injury Disaster Loans have been processed to assist small businesses during this crisis.  Alabama businesses have received 4,728 EIDL loans for $376,897,450.
There is no question that small businesses will face new challenges going forward.  Evolving ways we interact with one another and patronize businesses, including new occupancy limitations, will make staying in business more difficult.  That's why it is so important for our economy to continue opening sooner rather than later.  You and I can do our part by visiting businesses and restaurants in our community.  Importantly, the foundation of our economy was strong before coronavirus spread prevention measures were enacted nationwide.  So, the country can and will rebound from this.  Prosperity will return.
One only needs to look at what is happening on the other side of the globe to be thankful for our nation.  The brutal Chinese Communist Party, whose mismanagement and dishonesty during the initial outbreak of the virus cost countless lives across the globe, is using the pandemic as an excuse to ramp up authoritarian measures.  The people of Hong Kong are suffering a loss of freedom that dwarfs the sacrifices we have made to stop the spread.
The American people have responded to crisis after crisis with resilience and togetherness, and we will do so again.  We may not have participated in all of our Memorial Day traditions, but we can still honor the fallen by treasuring the country and values they sacrificed to preserve.  That's what makes our country great.
Print this piece