Bentley Announces $372 Million in ATRIP Funding for 45 Counties
By Brandon Moseley
Alabama Political Reporter
Alabama Governor Robert Bentley (R) announced on Wednesday that more than $372 million in funding for roads and bridges from the Alabama Transportation Rehabilitation and Improvement Program was awarded to towns and counties throughout Alabama. 

Governor Bentley said in a written statement,
"ATRIP is making a difference in every county across the state by allowing much-needed road and bridge improvement projects to move forward."
Gov. Bentley and the legislature established ATRIP in 2012 to help county and municipal governments across the state improve their roads and bridge infrastructure. Some counties were unable to meet the 20 percent local funding matches that were required under the original law, so Gov. Bentley and the Republican controlled Alabama state legislature passed a companion program called the Rural Assistance Match Program (RAMP) to help local governments raise the matching funds to participate in ATRIP.
RAMP was passed to ensure that all 67 Alabama counties could benefit from the ATRIP program. Gov. Bentley was joined by leaders from around the state at the announcement in Calera.
State Senator Paul Bussman (R) from Cullman said on Facebook,
"Enjoyed being with the Governor Bentley, Representative McCutchen, Senator Ward and the Mayor of Calera, yesterday in Calera, to announce the final phase of the $1B ATRIP road and bridge program. Across the State, there will be 10-15 years worth of road and bridge work done in the next 2-3 years. Huge savings and huge benefit to the people of Alabama. It has been a pleasure serving on the ATRIP Committee."
Governor Bentley said, "As we make these improvements, we're improving public safety, and we're also helping attract more jobs. When companies look for places to build and expand and hire more people, they look for places that have good roads and bridges. Our roads and bridges will be much safer thanks to this program, and our communities will be in a better position to recruit more jobs."
Alabama Lieutenant Governor Kay Ivey (R) said,
"Under the leadership and vision of Governor Bentley, ATRIP has provided the most comprehensive and significant improvements to highway infrastructure in our state to date. I am encouraged that every county will benefit from this program. ATRIP has energized and empowered county and city leadership to work together and create progressive, long-lasting change throughout the state. I am proud to serve on the ATRIP Advisory Committee."
State Representative April Weaver (R) said on Facebook, "During the ATRIP press conference, Governor Bentley announced that Alabaster would benefit from nearly $10 million in money to widen Highway 119 further south toward Montevallo. Glad to be a part of this announcement. Thanks to all the local leaders for working with the state to make these improvements possible!"
State Representative Mac McCutcheon (R) from Capshaw said, "The ATRIP Committee has worked to administer the most aggressive transportation improvement plan in Alabama's history. Under the leadership of Governor Bentley and ALDOT, the committee has taken steps to address needs in every county in Alabama. ATRIP is improving infrastructure for economic growth, providing jobs and promoting safety."
Sen. Bussman said, "The Governor's vision to improve and upgrade the transportation infrastructure in Alabama through ATRIP has been remarkable and the Legislature's passage of the RAMP program simply completed a tremendous initiative. Everyone in Alabama will benefit from these exciting programs: school children on buses, farmers getting their product to market, industrial access/development, counties/cities as well as the general public daily traveling from place to place."
Some 693 road and bridge improvement projects had already been approved in the previous phases of ATRIP.
The funding for ATRIP projects comes primarily from GARVEE bonds (Grant Anticipation Revenue Vehicle). GARVEE bonds allows Alabama to access future federal dollars to pay for road and bridge infrastructure projects. It is likely that future borrowing would be more expensive as interest rates have been near record lows. The low cost of borrowing right now allows that state to get more for their money than it likely could in the future. The GARVEE bonds allows the state to fund road improvements without raising taxes. The GARVEE bonds pay for 80% of the ATRIP project funding. Local governments have to provide the remaining 20 percent funding match.

ATRIP and RAMP, together provided almost $1 billion for road and bridge improvements.
Projects are selected by the ATRIP Advisory Committee from projects submitted by cities and counties across Alabama. The committee included ALDOT Director John Cooper, Lieutenant Governor Kay Ivey, Senator Paul Bussman, Representative Mac McCutcheon, Agriculture Commissioner John McMillan, Regional Planning Commission of Greater Birmingham Executive Director Charles Ball, and retired county engineer Herb Huner.
Alabama's COVID-19 hospitalizations, cases continue rise
Average daily hospitalizations continue an ongoing increase as cases nationwide surge.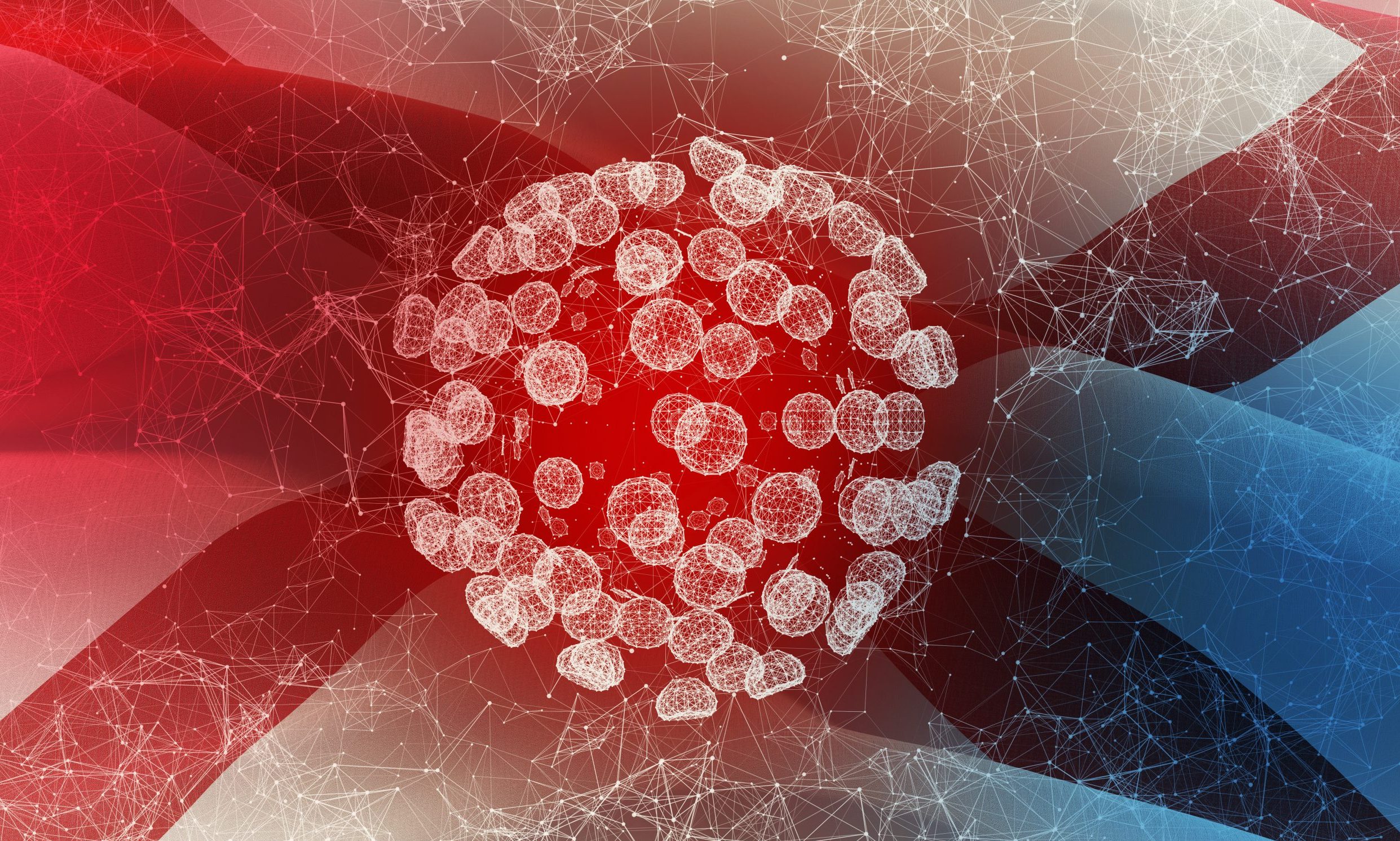 The number of COVID-19 patients hospitalized in Alabama hit 863 on Wednesday, the highest daily count since Sept 4, as average daily hospitalizations continue a steady increase and cases nationwide surge.

UAB Hospital in Birmingham on Wednesday was caring for 72 COVID-19 inpatients — the highest number the hospital has cared for since Aug. 21. 
In the last two weeks, Alabama has reported an increase of 15,089 new COVID-19 cases, according to the Alabama Department of Public Health and APR's calculations.
That number is the largest increase over a 14-day period since the two weeks ending Sept. 9. On average, the state has reported 1,078 new cases per day over the last two weeks, the highest 14-day average since Sept. 9.
The state reported 1,390 new confirmed and probable cases Thursday. Over the last week, the state has reported 7,902 cases, the most in a seven-day period since the week ending Sept. 5. That's an average of 1,129 cases per day over the last seven days.

Alabama's positivity rate, based on 14-day case and test increases, was nearly 16 percent Thursday, the highest that rate has been since mid-September.
Public health experts say the positivity rate, which measures the number of positive cases as a percentage of total tests, needs to be at or below 5 percent. Any higher, and experts say there's not enough testing and cases are likely to be going undetected. 
"I really won't feel comfortable until we're down to about 3 percent," said Dr. Karen Landers, the state's assistant health officer, speaking to APR last week. 
While new daily cases are beginning an upward trajectory, the number of tests administered statewide is not, contributing to the increasing positivity rate. The 14-day average of tests per day on Thursday was 6,856 — a nearly 10 percent decrease from two weeks prior. 
Over the last two weeks, ADPH reported 206 new COVID-19 deaths statewide, amounting to an average of 15 deaths per day over the last 14 days.

So far during the month of October, ADPH has reported 303 confirmed and probable COVID-19 deaths. In September, the total was 373. Since March, at least 2,843 people have died from the coronavirus.

The number of new cases nationwide appear to be headed toward a new high, according to data gathered by the COVID Tracking Project. The United States is now reporting nearly 60,000 cases per day based on a seven-day average. At least 213,672 Americans have died, according to the COVID Tracking Project.