The Nexus of Big Money, State Contracts, Predatory Lending, Paris and News Organizations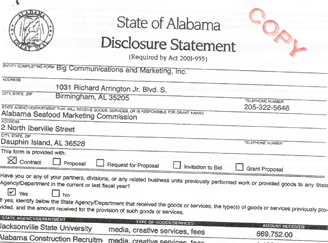 By Bill Britt
Alabama Political Reporter
MONTGOMERY—Question: What does almost $7,000,000 in state contracts, trips to Paris,  thousands in campaign contributions to Speaker of the House Mike Hubbard, the Mobile Press-Register, AL.COM and predatory lenders all have in common? Answer: The Birmingham-based public relations firm Big Communications.
Among its many high-flying clients, the State of Alabama appears to be one of Big Communication's most profitable.
The PR group has a $4.5 Million contract with the Alabama Department of Conservation & Natural Resources, plus receives millions more from state colleges and agencies.
Big Communications is paid hundreds of thousands to promote Alabama Construction Recruitment Institute (ACRI), a quasi-private-government partnership.
"In 2009, Senator Wendell Mitchell and Senator Del Marsh co-sponsored Act 220 in the Alabama legislature that resulted in the creation of the Alabama Construction Recruitment Institute.  The creation of the ACRI is significant for a couple of reasons.  It is funded through a fee levied on employers based on wages paid to skilled construction workers on commercial and industrial jobs across the state, and it represents a united effort from the private and public sector," according to a press report in Construction Citizen.
The stated reason for establishing ACRI was to "educate young people, parents, educators and others about the opportunities offered by the construction industry," according to the agency's website.
In May of 2010, ACRI was incorporated as a non-profit organization by Gov. Bob Riley, according to the secretary of state.
Most notably Big Communications created the The Go Build advertising campaign for ACRI, featuring Dirty Jobs star Mike Rowe, was just the start of Big's involvement with the agency.
In a State of Alabama disclosure statement, signed by Big President and founder John Montgomery III in January 2011, Big had a state contract with ACRI worth $1,182,074. The disclosure form also showed contracts with the University of Montevallo for $78,169 and one with Jacksonville State University for $669,752.
According to state records, Big had NO contracts with state agencies until the Republican supermajority took over the legislature in 2010.
Big also represents Borrow Smart Alabama and Advance Cash and title lenders.
Borrow Smart, according to its website, was "established in November of 2007 by a group of Alabama-based cash advance and title loan lenders who recognized a need for accountability within the industry as well as a need to better educate Alabama residents and our customers about short term loans."
Borrow Smart was very active in lobbying against reforms to Alabama's predatory lending laws in the 2013 legislative session. Big worked in concert with Borrow Smart to halt reforms to the payday and title lending in Alabama.
Robin Oliver, VP or Public Relation for Big, sent a email to Alreporter.com during the 2013 debate over lending laws asking us to publish an editorial by Charles Hunter, spokesperson for Borrow Smart Alabama:
"This is in response to ongoing coverage of legislation introduced that would place impossible restrictions on payday and title loans," wrote Oliver.  "Is there an opportunity for submitted content such as this on Alabama Political Reporter? Let me know if you might be able to get it in! We would appreciate having our voice included in the ongoing debate."
The Alabama Political Reporter's staff found the opinion presented by Big to be appropriate to the debate and published Hunter's opinion.
Big also represents Cash Max, which is a major player in the payday and title lending business.
Through the efforts of Big and other lobbying groups, reforms to Alabama's laws on predatory lenders never occurred.
During the 2013 Legislative Session, Gov. Bentley and State Banking Superintendent John Harrison supported reforms that would have curtailed the excessive fees charged by payday and title loan lenders. But these measures died in the face of extensive lobbying by groups working for CASH AMERICA and Title Max.
Payday and title lenders are also some of the most faithful givers to the Speaker of the House Mike Hubbard. Recent campaign filings show Hubbard's StormPAC has received sizable contributions from CASH AMERICA, payday lenders, and Title Max, car title lenders.
Big has also created advertising for Al.com, Press-Register, along with being paid big money from the Education Trust Fund, passed through AIDT in a no-bid contract for $384,000, and accompanying Gov. Bentley and Commerce Sec. Greg Canfield, Big communications has a network that places them in a nexus with government and those who lobby the government for favors.
Alabama DHR announces grants providing temporary assistance for stabilizing child care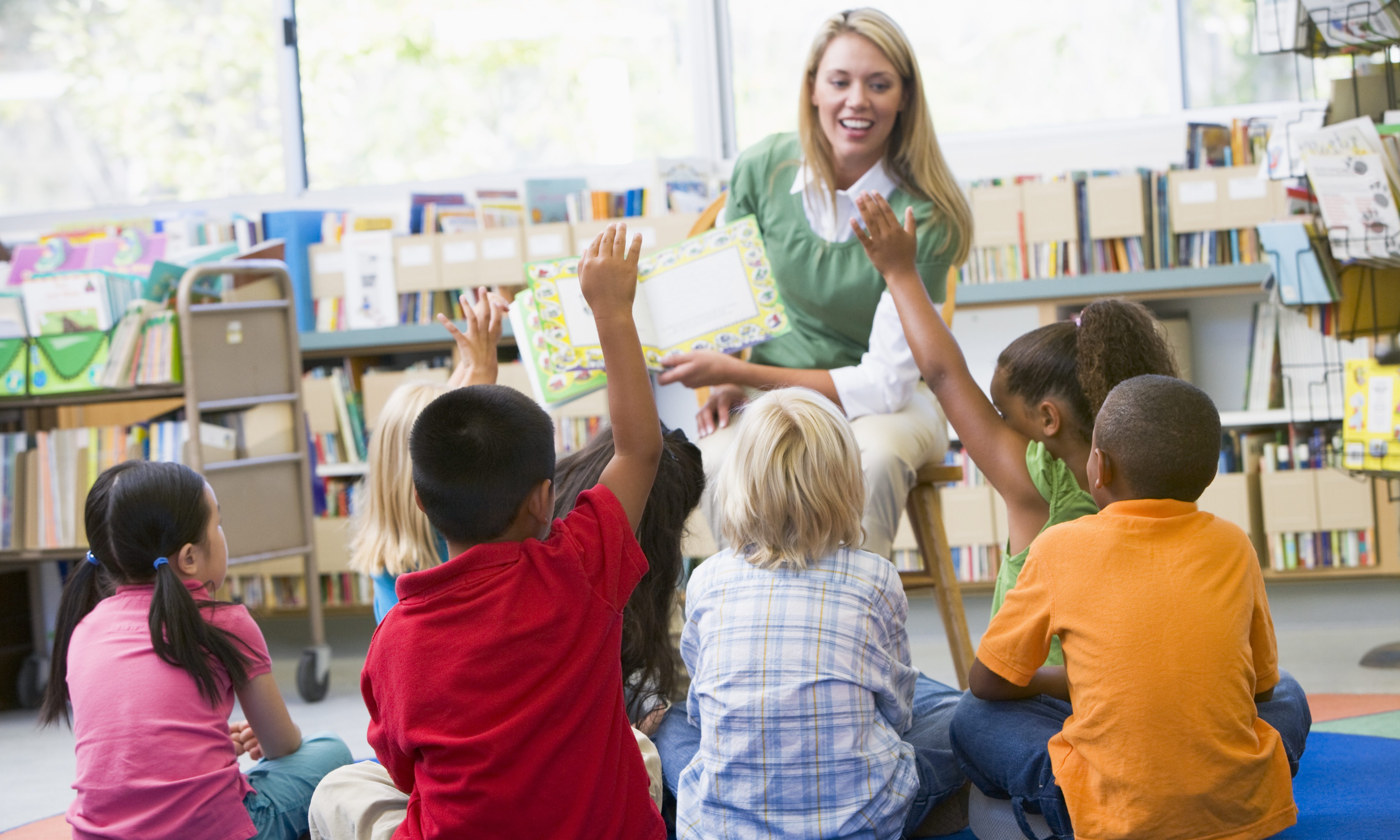 The Alabama Department of Human Resources announced on Friday a new grant program to provide assistance to licensed child care providers in the wake of the COVID-19 pandemic.
The Temporary Assistance for Stabilizing Child Care, or TASCC, grant program's purpose is to stabilize the number of child care providers that are open and providing services, as well as encourage providers to reopen.
DHR is now accepting applications for TASCC grants. The deadline to apply is August 7, 2020. The total grant amounts will be based on each provider's daytime licensed capacity with a base rate of $300 per child.
To be eligible for a grant, licensed providers must be open or plan to reopen no later than August 17, 2020, and continue to remain open for a period of one year from the date of receiving the grant award. As of this week, 1,306 of Alabama's 2,448 child care facilities were open in the state.
"We are proud to offer this program as a support and an incentive to an important sector of our economy. These grants will give the support many providers need to reopen and assist those already open," said Alabama DHR Commissioner Nancy Buckner. "This program is going to be vital for our child care numbers to reach the level required to provide adequate services as parents return to work. We have already made significant strides in reopening facilities over the past several months; in April only 14 percent were open while now 53 percent are open."
These grants will provide support for paying employees, purchasing classroom materials, providing meals, purchasing cleaning supplies, providing tuition relief for families, as well as other facility expenses.
DHR recommends child care providers read all guidance prior to submitting a TASCC application. Child care providers need to complete the application to determine the estimated grant amount. Grant applications will be processed as they are received and grants awarded once approved.
An online fillable application is available for the TASCC grant at www.dhr.alabama.gov/child-care/. The application must include an Alabama STAARS Vendor Code in order to be processed. For questions regarding the application, please email DHR at [email protected].