Bachus Receives Award for his Efforts to Repeal Death Tax
By Brandon Moseley
Alabama Political Reporter
Congressman Spencer Bachus (R) from Vestavia has been recognized by a national seniors group for his efforts to abolish the estate tax, better known as the "death" tax.
Representative Bachus said in a written statement, "The death tax is fundamentally unfair to families that work to build assets to pass on to their children and grandchildren so they can enjoy a better standard of living. It is often small businesses and family farms that feel the brunt of taxes that can seem almost confiscatory. In my view, people are taxed enough during their lifetimes and there is a point where the reach of the federal government should stop."
The 60 Plus Association awarded Rep. Bachus it's Benjamin Franklin Award for his support of legislation to permanently abolish the estate tax. Rep. Bachus has cosponsored two bills which were introduced in the 113th Congress (H.R. 147 and H.R. 2429) that would fully repeal the tax.
The Chairman of the 60 Plus Association, Jim Martin, said in a written statement released by Congressman Bachus's office, "It was Franklin who famously said there are two certainties in life, death and taxes, but because of the estate or 'death' tax, there is a third certainty – taxes after death. 60 Plus decided to give a Benjamin Franklin Award to those who support repeal. 60 Plus honors Representative Bachus with this award because he is working hard to get rid of that third certainty – taxes after death – and make Mr. Franklin's Accurate once again."
While we are alive the government taxes all the wages that we earn. If we save money the interest on the savings is also taxed, as are profits, capital gains, rents, dividends, etc then when we die the government demands 45% (or more depending on our state's inheritance laws) of what we have left above a certain exemption level. The 2013 exemption amount is $5,250,000.
The death tax can be devastating for farmers and small businessmen. A farm or business can easily be worth more than the exemption by itself. Families are left with the difficult decision to either sell the farm or business to pay the taxes or give the government all of their liquid assets and go into debt to pay the tax bill and this is before any divisions of assets called on by the will.
American Farm Bureau Federation (AFBF) President Bob Stallman said in a June statement in support of legislation to repeal the estate tax said, "Individuals, family partnerships and family corporations own 98 percent of our nation's 2 million farms and ranches. When estate taxes on an agricultural business exceed cash and other liquid assets, surviving family partners may be forced to sell land, buildings or equipment needed to keep their businesses running. This not only can cripple a farm or ranch operation, but also hurts the rural communities and businesses that agriculture supports."
The AFBF says that 85% of farm and ranch assets are illiquid in things like fields, forests, brood cows, tractors, homes, barns, combines, silos, etc. This leaves farm families with few options to generate cash to pay the estate tax. According to the AFBF, Recent increases in agriculture cropland values, on average 15 percent from 2011 to 2012, have greatly expanded the number of farms and ranches that now top the estate tax exemption. "Farm Bureau believes the estate tax should be eliminated permanently," Stallman said. "We fully support The Death Tax Repeal Act of 2013 to get the job done."
The group made the presentation of the Benjamin Franklin Award to Congressman Bachus during a Capitol Hill program.
Congressman Spencer Bachus represents Alabama's Sixth Congressional District and is the longest serving member of Alabama's U.S. House delegation.
Inmate assault injures two St. Clair prison correctional officers
The assaults happened at approximately 7:30 p.m. and both officers were taken to a local hospital and treated for those non-life-threatening injuries.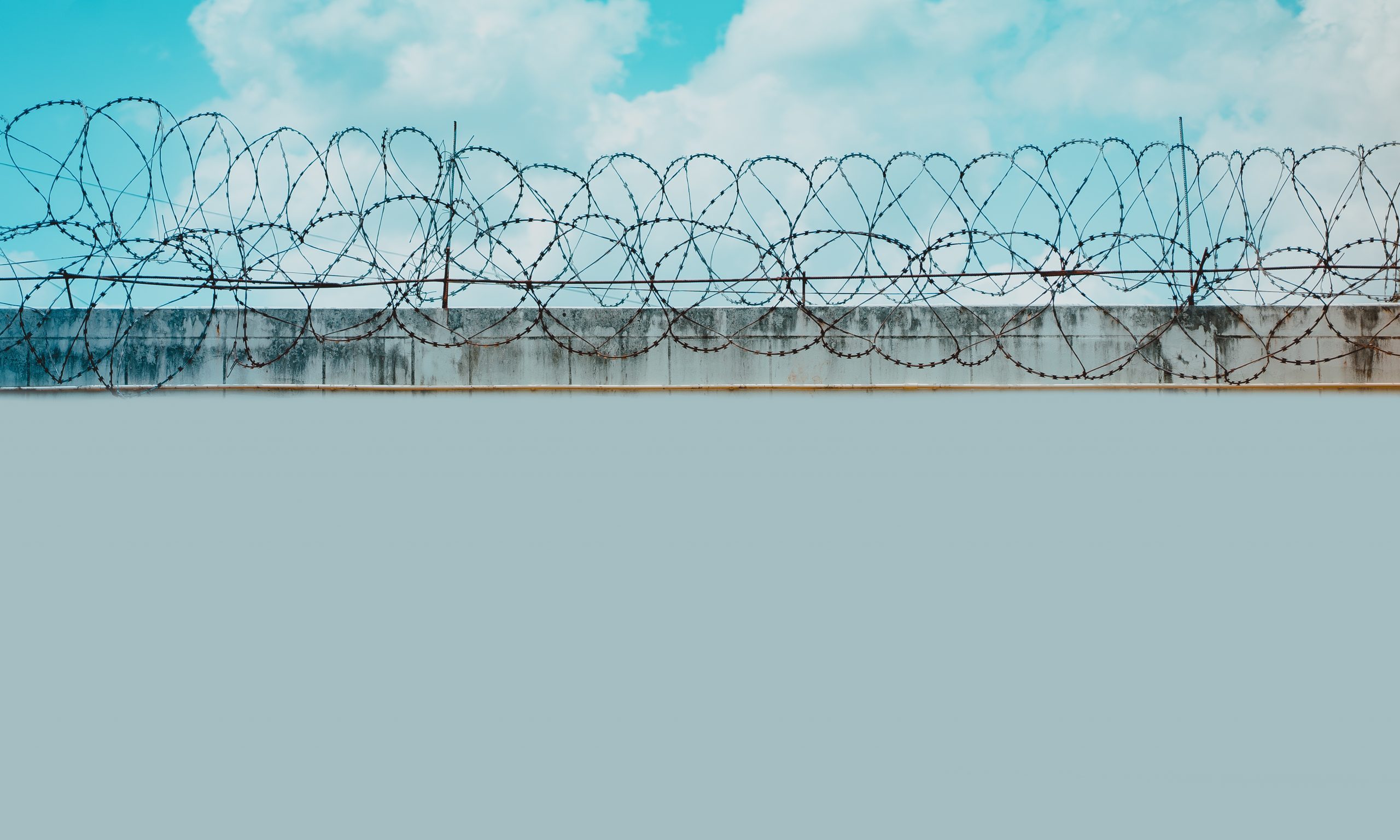 Two correctional officers at St. Clair Correctional Facility were injured in an inmate-on-officer assault on Monday, the Alabama Department of Corrections confirmed to APR.
Among the two officers who sustained non-life-threatening injuries was a basic correctional officer (BCO), a position created in May 2019, who are not Alabama Peace Officers Standards and Training Commission (APOST) certified and who have some limitations on working directly with inmates without correctional officers present.
The other officer injured was a full correctional officer, Alabama Department of Corrections spokeswoman Samantha Rose told APR in a message Friday. The assaults happened at approximately 7:30 p.m. and both officers were taken to a local hospital and treated for those non-life-threatening injuries and subsequently released, according to Rose.
"The ADOC condemns all violence in its facilities, and the actions taken by the inmate against ADOC staff are being thoroughly investigated," Rose said. "As the investigation into this incident is ongoing, we cannot provide additional detail at this time. More information will be available upon the conclusion of our investigation."
The ADOC created the new basic correctional officer position to bolster the state's woefully understaffed prisons. The creation of the position was also at the suggestion of experts ordered by a federal court to study the department's staffing problems, ADOC attorneys wrote to the court in a filing in 2019.
The ongoing lawsuit is over the state's handling of mental health in prisons.
The Southern Poverty Law Center and the Alabama Disability Advocacy Program filed the 2014 suit arguing the state was indifferent to the health of inmates dying by suicide in greater and greater numbers.
Attorneys for the plaintiffs in June argued that ADOC was far behind on the court-ordered hiring new additional officers. It has been more than two years since U.S. District Judge Myron Thompson ordered the Alabama Department of Corrections to hire an additional 2,000 correctional officers by 2022.
U.S. District Judge Myron Thompson in a previous opinion wrote that prison understaffing "has been a persistent, systemic problem that leaves many ADOC facilities incredibly dangerous and out of control."
"Taken together, ADOC's low correctional-staffing level, in the context of its severely overcrowded prisons, creates a substantial risk of serious harm to mentally ill prisoners, including continued pain and suffering, decompensation, self-injury, and suicide," Thompson's previous opinion continued.
The SPLC in court filings late last year expressed concern over the use of basic correctional officers in Alabama's overcrowded and understaffed prisons. ADOC attorneys have argued to the court, however, that BCO's are adequately trained to do their jobs and are needed for the department to hire the necessary number of officers per the court's timeline.
In a court filing on Thursday, attorneys for the plaintiffs asked the court not to again delay site visits to Alabama prisons by two experts who are tasked by the court to determine which positions should be filled by correctional officers and which by BCO's and which by another new position, called cubical correctional officers, who are to have no direct interaction with inmates.
Those visits were to begin in May, but both parties in the suit agree to wait due to the COVID-19 pandemic and the threat it posed to the experts, who are particularly vulnerable to the disease due to "age and other factors," according to court records.
Both parties again agreed to postpone those visits in June for those same reasons, those records show. ADOC seeks a third extension but attorneys for the plaintiffs argue that the experts can visit the prisons while keeping themselves, prison staff and inmates safe from harm of COVID-19 and that thousands of employees and contractors enter Alabama prisons daily.
The plaintiff's attorneys argue in the court filing that the expert guidance is needed because ADOC wishes to use BCO's and cubical correctional officers to comply with the court-ordered hiring of additional staff by Feb. 20, 2022.
"Ensuring adequate staffing is of upmost importance to address the constitutional violations underlying mental health care within ADOC," the plaintiffs' attorneys wrote to the court Thursday.
ADOC in May was employing 494 BCO's, a 57 percent increase in the number of BCO's employed in Oct. 2019, according to ADOC's staffing numbers. The number of correctional officers working in Alabama prisons fell by two percent during that time, dropping from 1,319 to 1,287.