Birmingham Second District Candidates Appeal to Voters
By Brandon Moseley
Alabama Political Reporter
Birmingham City Council District two and school board candidates spoke on Thursday to the voters gathered at the forum at McElwain Baptist Church.
The first to speak was Rolanda Hollis. She said that she is an active real estate broker with experience dealing with the state legislature advocating for homeowner rights. Ms. Hollis said she favors forming community task forces to address the problems facing District two. Hollis also favored teaming up with small business to improve the community. Hollis said that as a city council woman she would like to see unity and would work to fill all the empty commercial buildings. Hollis said she would also like to see the houses that can be rehabilitated, rehabilitated.
Incumbent council woman Kim Rafferty said that a council member appropriates funding where it needs to go, tries to have a good working relationship with the Mayor's office, legislates policy, and advocates for the community. The council gives the mayor a set of instructions you would like him to follow. Rafferty said that with things like bonds and budgets it is very important that you communicate with your fellow council members, your legislators, and the mayor's office.
Richard Rutledge said that he has been active for 13 years in his neighborhood association and has served as neighborhood President for eight years. Rutledge is a professional musician and is a chairman of a minor political party working with state legislators on issues including ballot access. Rutledge said, "Birmingham has tremendous potential but that it has not been realized." Rutledge said that the city must do something about education, wants to see neighborhoods supported more, favors implementing plans to put together a working business association to work towards preventing the loss of more businesses in the area.
Bart Slawson said he has lived in the Eastlake for 28 years and has practiced environmental law for 27 years. Slawson said, "We have got a terrible problem with blight!" referring to hundreds of abandoned businesses, houses, and other properties. Slawson said that the legislature passed the land bank act during the 2013 session that allows the land banks to take real estate away from absentee landowners who don't pay their taxes or maintain their property. The land bank will take a piece of property that is an eyesore and turn it into something attractive. This will fight crime, creates community, and builds a tax base. Slawson said that there are over 15,000 pieces of property in the city of Birmingham that nobody is even paying taxes on.
Everett W West promised to build relationships with our city leaders, build a relationship with the Chief of Police to promote prompt action on crime, loitering, trespassing, loud music, traffic violations, and overgrown property. West promised to build and promote business to grow the commercial centers in district 2. West said that he would help the community develop systems to identify persons that don't belong in the community and identify suspicious activity. West also pledged to get the community involved, attend neighborhood meeting, and work on improve the aesthetics of the community.
Rolanda Hollis said that the mayor is the CEO of the city and the council is the board of directors. Hollis said you have to know how to work with people to be effective. Hollis said that she has taught classes on foreclosure prevention, setting property values, and how to retain property values. She has also mentored children and is very active in her Church.
Kim Rafferty said, "I am a strategist at heart." Rafferty added that she has a good working relationship with the Mayor's office and understands economic development. Accomplishments she cited include the Roebuck Shopping Center, the Eastwood Wal-Mart shopping center, and two new Mexican restaurants. Rafferty said that she will have an announcement on the Toy R US. "Some of my greatest achievements are giving the neighborhoods the tools they need. On Title Loans, Rafferty said that they need to educate people on how to spend their money.
Richard Rutledge said that the job of the administrative branch of city government is to implement policy. The legislature/council sets the policy. Rutledge said that he was committed to strengthening the schools. Rutledge said that he was one of two people who discovered that the school system still had student records at the long closed Banks High School. Rutledge said that McElwain Elementary closing was one of the worst things to happen to the district in decades.
Bart Slawson said, "I have been a lawyer for 27 years and I have had to deal with people who hated me every day." Slawson said that as an attorney you have to figure out how to deal with people just as hard headed as you and just as smart as you I do it every day." Slawson said that his experience in the legal world will help him be an effective councilman for District 2. Slawson said, "This city has need of rehab." He said that Century Plaza is forty years old and has been empty for 10 years. Slawson said the city need to find ways to redevelop properties like Century Plaza and stated that he wants to clean up this town.
Everett West said that what we need to do is to work together as a city council. "We need a councilman who will work with the Mayor and the department heads for the good of the district and the city." West said that he regularly talks to students in Birmingham classrooms and has provided summer jobs for children at his law practice, but is probably best known for his representation of Harvey Updike (the tree killing Alabama football fanatic).
Rolanda Hollis said that you have to know how to negotiate and that she was committed to keeping Trinity hospital in the City of Birmingham.
Kim Rafferty said that she was a member of the Montclair Task Force and they are waiting to release a report. The committee has looked at the viability of making the old Trinity hospital into a nursing school facility, a different kind of hospital, or demolishing the aging structure and starting over.
Richard Rutledge said that he fought very very hard to try to stop the move and is deeply concerned particularly if the building is taken down. "What I do understand is that it needs to stay a medical facility if at all possible. This community needed that hospital."
Bart Slawson said that he had talked to experts in the field and that hospital is so outdated it is not really usable as a hospital moving forward. Slawson said that taking down the hospital and redeveloping the parking decks and usable space is probably the best plan and that he was committed to trying to try to see the property redeveloped.
Everett West said that he would like to promote bringing people back to the city from Shelby County, from Homewood, from Hoover, and that the City of Birmingham needed middle class people like educators, computer scientists, doctors, etc moving back to the city of Birmingham. West said we need people both Black and White with economic means.
Rafferty pointed out that the hospital is still in Birmingham and it is still going to be in District Two. It is moving from the old location opposite St. Francis Xavier Catholic Church on Montclair Road to a new location on Highway 280 near the I-459 junction and the name will change from Trinity to Grandview.
Rolanda Hollis said that she believes her plan to team up businesses and young adults will create jobs and decrease the level of crime in the city and the district.
Kim Rafferty said that she has been in meetings with Alabama Governor Robert Bentley (R) to try to get state funding for transit. Rafferty said that the bus fleet has been updated over the last 5 years and the City is ready for the state to step in and provide funding for mass transit in all four major metro areas.
Richard Rutledge said that Birmingham needs an image change. The constant reporting about Black on Black crime we hear in the press has created a negative perception about Birmingham. Rutledge said that he has been a working musician for 35 years and that the City has an international reputation in the music industry for producing musical talent, but that is not reported enough in the media. "Birmingham need to be known for something other than what happen in 1963."
Bart Slawson said that his Church reaches out to the community with a farmer's market, gardens, and by feeding kids 5 days a week for free. "I talk about knocking down buildings and I mean it."
Everett West said we need to bring people back into this city. We need black, white, yellow, and red men to go to the schools and have an effect on these young boys to do something about the violence.
West said that he finished his law degree in May 2000, passed the bar in September 2000, got his Masters in business administration in 1995, received a Bachelor of Science in Computer Science and Mathematics in 1985. West has education in music, worked 17 years as contractor in defense and space related industries, has worked for Bell South, has taught college at Faulkner University both in Birmingham and in Huntsville and has been a lawyer in Birmingham for 13 years. "I have a diverse background" and stressed that he can work with other councilmen and the mayor. West said that District two needs representation. "I want to be that voice I want district 2 to be the district that it can be."
AARP's COVID-19 dashboard shows Alabama nursing home lagging behind national averages
In each of five parameters Alabama fared worse than the national average.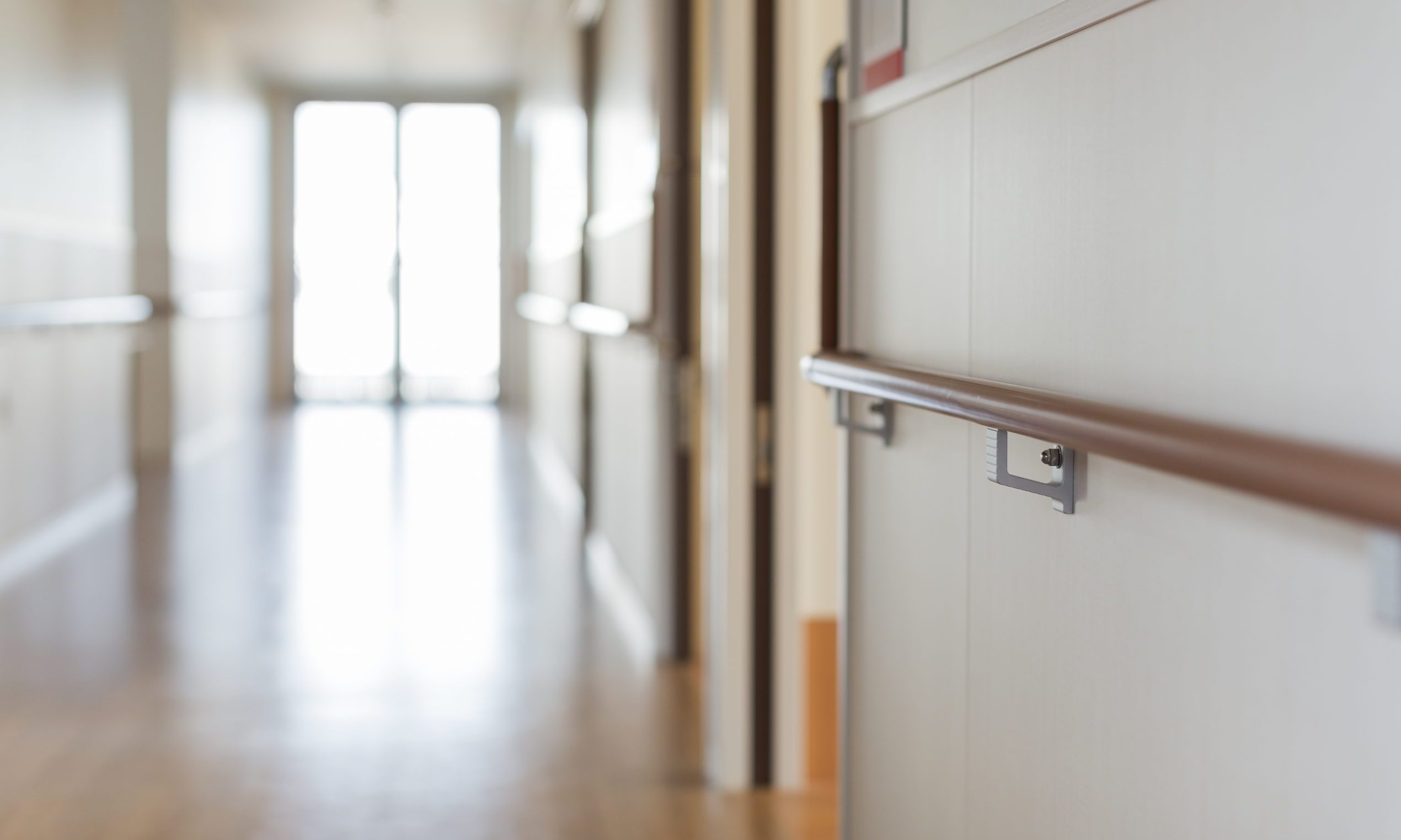 A recently-released dashboard shows that Alabama's nursing homes, residents and staff alike, are suffering due to the COVID-19 pandemic, and there's concern over what may happen in the coming days and weeks. 
"We know we're moving into a very dangerous time right now, with flu season, and weather getting colder and people moving indoors," said AARP Alabama spokeswoman Jamie Harding, speaking to APR on Monday. 
AARP partnered with the Scripps Gerontology Center at Miami University in Ohio in the creation of the dashboard, which in this first set uses data from the Centers for Medicare and Medicaid Services to look at five parameters for the four-week period ended Sept. 20. 
In each of the five parameters — nursing home resident deaths per 100 residents, resident cases per 100 residents, staff cases per 100 residents, supply of personal protective equipment and staffing shortages — Alabama fared worse than the national average.
In the last month, there were 1.03 COVID-19 deaths among Alabama nursing home residents per 100 residents, tying with Mississippi as the second highest death rate in the nation, coming just behind South Carolina, which had the most, at 1.2 deaths per 100 residents, according to the AARP reports. 
As of Oct. 14, 45 percent of Alabama's total COVID-19 deaths since the start of the pandemic were among nursing home residents, totaling 1,088 resident deaths at the time, according to the dashboard. For the four weeks ending Sept. 20, nursing home residents made up 48 percent of the state's deaths. 
Harding also noted that by the time CMS publishes the nursing home data "it's about two to three weeks old" so the public isn't getting up-to-date information on what's happening in nursing homes, but she said at least the AARP's dashboard will show trends in the data over time. 
"We want the state, we want our leadership to take this data seriously, to see that we are not performing well on these five metrics, which are very critical metrics, and we want to know how this is going to be addressed," Harding said. 
The Alabama Department of Public Health has declined to release county-level or facility-level details on coronavirus in long-term care facilities and nursing homes, citing privacy concerns. 
"So that's the problem, and Alabama has stubbornly refused to release daily reports, and remains one of just a handful of states still refusing to release the daily report, and we really have no good answer," Harding said. 
Harding also discussed a COVID-19 outbreak at the Attalla Health and Rehab, first reported by AL.com, in which the facility had to be evacuated due to a huge spike in cases there, peaking on July 10. Some residents were taken to a local hospital, while others were taken to Gadsden Health and Rehab and Trussville Health and Rehab, sparking an outbreak of COVID-19 at Trussville Health and Rehab. 
AL.com's reporting noted that while at least 10 states have special strike teams ready to send staff and supplies to nursing homes experiencing an outbreak, Alabama does not. 
The new outlet quoted Dr. Karen Landers, assistant state health officer with the Alabama Department of Public Health as saying that the department doesn't have the staffing to form such teams. 
"That is an indication that this was a problem they were never prepared for, and they should have been," Harding said.  "They are the Department of Public Health. This is their work. This is their job." 
Harding also said that as of at least the end of September, the Alabama Nursing Home Association hadn't yet begun spending the $50 million in CARES Act funds, which Gov. Kay Ivey announced on Aug. 7 would be made available to reimburse state nursing homes via the hospital association's Education Foundation for the cost of fighting against COVID-19. 
John Matson, ANHA's spokesman, told ABC 33/40 reported on Sept. 28 that the funds were in a holding account and the first claims should be paid in early October. Matson said an accounting firm had been hired  to help handle the administration of the funds. 
Harding expressed concern that the federal aid wasn't being spent to help protect state nursing homes quickly enough, and said that the Attalla nursing home outbreak was made worse by a staffing shortage as workers either became sick themselves or quit to protect themselves and their loved ones. Alabama nursing homes weren't overstaffed before the pandemic, she said. 
"We would like to see some of that $50 million dollars spent to address staffing emergencies," Harding said. 
Matson, in a response to APR on Monday, said that since mid-March, Alabama's nursing homes have been in the center of a fight to defend the most vulnerable citizens of our state from the most insidious and infectious virus attack in the last century. 
"Every resource has been pushed to the extreme," Matson said. "While critics have the luxury of creating dashboards generated from government databases, the caregivers of Alabama's nursing homes have relentlessly fought day-by-day, risking their own health, to care for the residents who depend on us. Our people are heroes and our nursing homes have met an unprecedented challenge." 
Matson said every dollar of the $50 million spent must be justified by documentation, every claim is to be audited by an independent auditing firm before reimbursements are approved and ANHA filed regular reports to the Alabama Department of Finance which are publicly viewable. 
ANHA's report for September, filed Oct. 15, states that many facilities were just then become eligible to apply for some of those $50 million due to requirements that the facilities deduct from amounts claimed any other coronavirus aid the facility may have received from other sources, such as the "Medicaid COVID add-on of $20 per day per Medicaid patient, DHHS Provider Relief Funds; and SBA payroll Protection payment loans attributable to payroll, if any." 
"Therefore, due to the application of these mitigants, many facilities are just now becoming eligible to apply for and receive funds," the report reads. 
The September report also states that to guard against funds not being available "in the event of a second or later COVID-19 wave, the Foundation is holding back 25% of approved claims." 
The report also says that 12 facilities as of Sept. 30 were approved for $6.5 million in claims, with $1.6 to be held back for possible future COVID-19 waves. As of Oct. 13, there were $10.4 million in pending claims filed by 65 facilities, according to the report, and there were $16.9 million on total claims paid or pending.