Aderholt Praises SLS Team for Completing Preliminary Design Review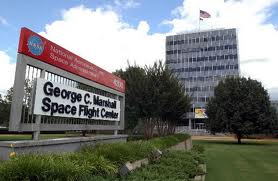 By Brandon Moseley
Alabama Political Reporter
Congressman Robert Aderholt (R) from Haleyville praised Huntsville's Marshall Space Flight Center and the Space Launch System (SLS) team on completing its Preliminary Design Review.
Representative Aderholt said, "I commend Marshall Space Flight Center and the SLS team and all of those who have been a part of the process, on completing their Preliminary Design Review. This is a major milestone. It means that—after a thorough review—experts throughout the agency and industry agree that this program is on track and is able to perform its mission."
Rep. Aderholt continued, "This rocket program has made remarkable progress in only two years—combining legacy hardware and knowledge with innovative new techniques to create a launch system that adds critical capability exceeding our current family of rockets. Further, at a time when funding space related programs are particularly challenging, the rapid progress and success of SLS helps to validate the importance of investing in these programs. Other nations are not slowing their space programs; the United States must not either."
The first version of the Space Launch System will stand 321 feet tall, weigh 70.4 metric tons, and will provide 8.4 million pounds of thrust at liftoff, in order to lift a 154,000 pound payload into space. Currently the space shuttle replacement is scheduled for its first mission, Exploration Mission 1, in 2017. Then it will launch an unscrewed Orion spacecraft to demonstrate the integrated system performance of the SLS rocket and spacecraft. The first manned flight will not take place until 2021.
The space shuttle was retired for years now and no replacement is yet available. It has been decades since man last walked on the moon and a Mars mission seems to be still decades away. The X33 and Constellation Programs which were to have replaced the shuttle were both underfunded, delayed, and ultimately scrapped by a National Aeronautics and Space Administration (NASA) that appears to have little of the focus that it enjoyed in a previous generation. The return to the moon effort has similarly died in NASA politics.
The SLS system borrows heavily from both the Saturn V rockets that were used to send the Apollo missions to the moon and the booster rockets which helped launch the space shuttle into space. NASA incorporated existing proven technology into the SLS system to help control costs and speed up the design process in order to work within today's budget realities.
Congressman Robert Aderholt represents Alabama's Fourth Congressional District.
Trump Truck and boat parades this weekend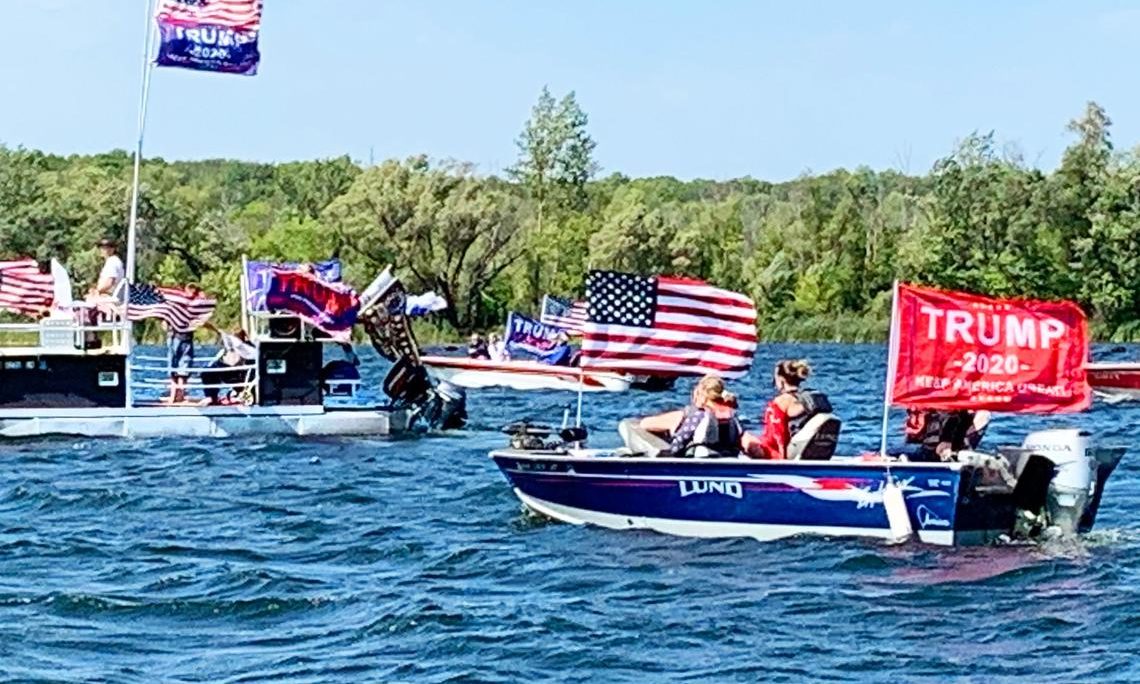 As Election Day draws near, Alabama Republicans are excited about promoting the re-election of Donald J. Trump as President and the election of Tommy Tuberville for U.S. Senate. This weekend two pro-President Trump events are happening in the state. There will be a truck parade from Ashland to Phenix City on Saturday sponsored by the Clay County Republican Party, while there will also be a boat parade on Wilson Lake in the Shoals sponsored by the Colbert County Republican Party on Sunday.
The pickup trucks will assemble at the Ashland Industrial Park in Clay County, 8240 Hwy 9, Ashland. There is a pre-departure rally at 10:00 a.m. central standard time. The trucks will depart at 11:00 a.m. and then proceed on a parade route that will take them into the bitterly contested swing state of Georgia. The Trump Pickup Parade will wind through east Alabama and West Georgia traveling through LaGrange and Columbus before concluding near the Alabama/Georgia line in Phenix City, 332 Woodland Drive, Phenix City at approximately 2:00 p.m. central time. Speakers will begin at 3:00. Trump flags will be on sale at the event.
The Phenix Motorsports Park will be hosting what sponsor hope could possibly the world's largest Pickup Tuck parade in U.S. history that is routing over 50 mile through Georgia in effort to "pickup" President Trump's numbers in GA.
A number dignitaries have been invited to address the Phenix City rally, including Coach Tuberville. Former State Sen. Shadrack McGill, Trump Victory Finance Committee member former State Rep. Perry O. Hooper Jr., and Paul Wellborn, the President and CEO of the largest Family owned Kitchen Cabinet manufacture in the USA are among the featured speakers who have committed to speak at the event.
Entertainment will be provided by: Charity Bowden, an up and coming country music singer who was the runner up on "The Voice". Charity will sing 'I am Proud to be an American' as well as songs from her Voice performances. The McGill Girls will also perform. The three beautiful and talented sisters will be singing patriotic songs in three part harmony. Geoff Carlisle, a professional DJ will be keeping the crowd pumped with music and entertainment.
Following the speakers and the entertainment there will Trump truck-vs- Joe Bidden truck races down the drag strip for the finale.
The Northwest Alabama boat parade will be on Sunday. The boats will gather at 2:00 p.m. near Turtle Point and then the flotilla will parade around the open waters of Wilson Lake til 3_00 p.m.. There will be a contest for best decorated Trump boats.
Trump supporters have held a number of large boat parades across the state to show their support for the re-election of Pres. Trump.
Boat parade sponsors say that this parade will be: pro-American, pro-law enforcement, pro-military.