By Bill Britt
Alabama Political Reporter
MONTGOMERY—Nationally, the democratic party is gaining ground according to several respected polling institutions.
However, in Alabama, the once dominate democratic party is in shambles. Dysfunctional, disorganized, and demonized, the democrats in Dixie, if not a dying breed, would appear to be on life support. "Nationally, the outlook for the democratic party is good. But in terms of Alabama….they have work to do," said Political Science Professor Dr. D'Linell Findley.
Findley, who is retired from Auburn University at Montgomery and now serves as adjunct professor at Alabama State University, thinks that there is hope but says the party is going to have to stand and deliver an alternative message.
In 2010, republicans took control of both houses of the Alabama state legislature for the first time since Reconstruction. After three years in the wilderness, the democrats have yet to display a discernible path by which they might regain power or even parry the republicans.
Findley says that first thing democrats need to do is "stop being scared and get out there and show people an alternative."
There are two fronts on which the democrats can offer an alternative, according to Findley, they are public education and healthcare.
Findley believes that the republicans have overplayed their hand by pushing through a hard-right agenda on education and healthcare, leaving an opening for the beleaguer party.
House Minority Leader Rep. Craig Ford (D-Gadsden) said in a recent opinion column,
"Over the past three years, state [Republican] leaders in Montgomery have done a very poor job of supporting our schools. And – for no other reason than pure, partisan politics – the leadership in Montgomery has actively worked against educators and school administrators."
The controversial Alabama Accountability Act (AAA) has remained mostly unpopular around the state and both men see an opportunity for democrats to seize the moment by offering a strong contrast to the republican initiative to privatize education.
Ford also points out that under the republican controlled legislature funding for education has been cut and that teachers have seen their paychecks shrink.
"For three years, I and other Democrats called on the legislature to pass a cost-of-living pay increase for educators because educators had not received a pay increase since 2007 and had been hit just as hard as the rest of us by the recession," according to Ford.
In 2010, educators along with the Alabama Education Association (AEA) help put not only Robert Bentley in the governor's office but also helped give the GOP it supermajority in the Statehouse.
Findley says this is a case of people voting against their own economic interests because of the social agenda claimed by the GOP.
A case in point is Etowah County. Sen. Phil Williams, who ran as a social conservative, did not make it clear during his campaign that he would vote against the interests of those who work in public education. As Etowah's senator, Williams proposed "giving educators a pay raise only if they had nine years or less of experience in the classroom," according to Ford. William's was also a active cheerleader for the Accountability Act.
William's is not seen as a strong senator for the county and there is a call for former senator Larry Means to toss his hat back in the ring.
Wearing the conservative mantle and painting democrats as Nancy Pelosi, liberals, paired with the state's dislike of President Obama, led to a perfect alignment for a republican landslide in 2010.
Findley says that one of the democrats' biggest problems has been to allow the GOP to define Alabama Democrats rather than the party defining itself. Findley agrees that democrats in Alabama are centrist and very conservative on most social issues, far from the California liberals the republicans have painted them.
By pushing to privatize public education by any means, along with what some see as the punitive legislation against the AEA, many of the state's teachers and AEA members are ready to fight back against some incumbent legislators.
At a recent gathering of over hundred education workers in Florence, the overwhelming consensus was that the governor and the republican supermajority had betrayed teachers and their associates. Many educators at the event expressed that while they were conservatives, they would no longer vote for legislators who were working against their economic interests. Both Findley and Ford see this as a winning issue for democrats in 2014.
Findley also believes that democrats can make inroads back to power by standing for healthcare for all Alabamians.
"In spite of all the hoopla over Obama's Affordable Healthcare Act, there are a lot of people who want to see Medicaid expanded…in the state, especially the hospitals," Findley said.
In a recent editorial, David Bronner, chief executive officer of the Retirement Systems of Alabama wrote,
"Alabama's $771 million to $1 billion investment [in expanding Medicaid] will generate over $1.7 billion in tax revenue, create tens of thousands of jobs and help over 300,000 women and children in need. These are the Alabamians I am speaking up for."
This is the type of message that Findley thinks the democrats need to champion.
Democrat Rep. Darrio Melton said in a recent op-ed,
"Not only is providing access to basic healthcare the right thing to do, the economic benefits will stretch far beyond the 435,000 currently uninsured Alabamians who will be covered under the expansion."
Melton, points out that currently, 40 percent of the state's children are enrolled in Medicaid.
"Those children make up half of Medicaid's total enrollment for the state. Furthermore, half of the babies born in Alabama are born under Medicaid," said Melton.
As a political scientist, Findley believes that the democrats can start to make-up for their 2010 losses but trumpeting the benefits of education and healthcare, but the party will have to show itself as a credible alternative. He says that the party is going to have to reach out to white Alabamians if it ever has a hope of regaining any level of power. He also says that white Alabamians need to take a page from the black community's playbook.
"Look at the issues. For example, in the black communities—if you took a majority poll now very likely it is going to be against same sex marriage and those kind of issues like that but I guarantee that they are not going to vote against the democratic party just because of those issues."
He uses this as an example for white conservatives who vote against their financial, education and healthcare interests when voting republican.
Opinion | Clorox, anyone?
There is no comprehensive plan on how to hold the upcoming legislative session safely — not even a rudimentary one.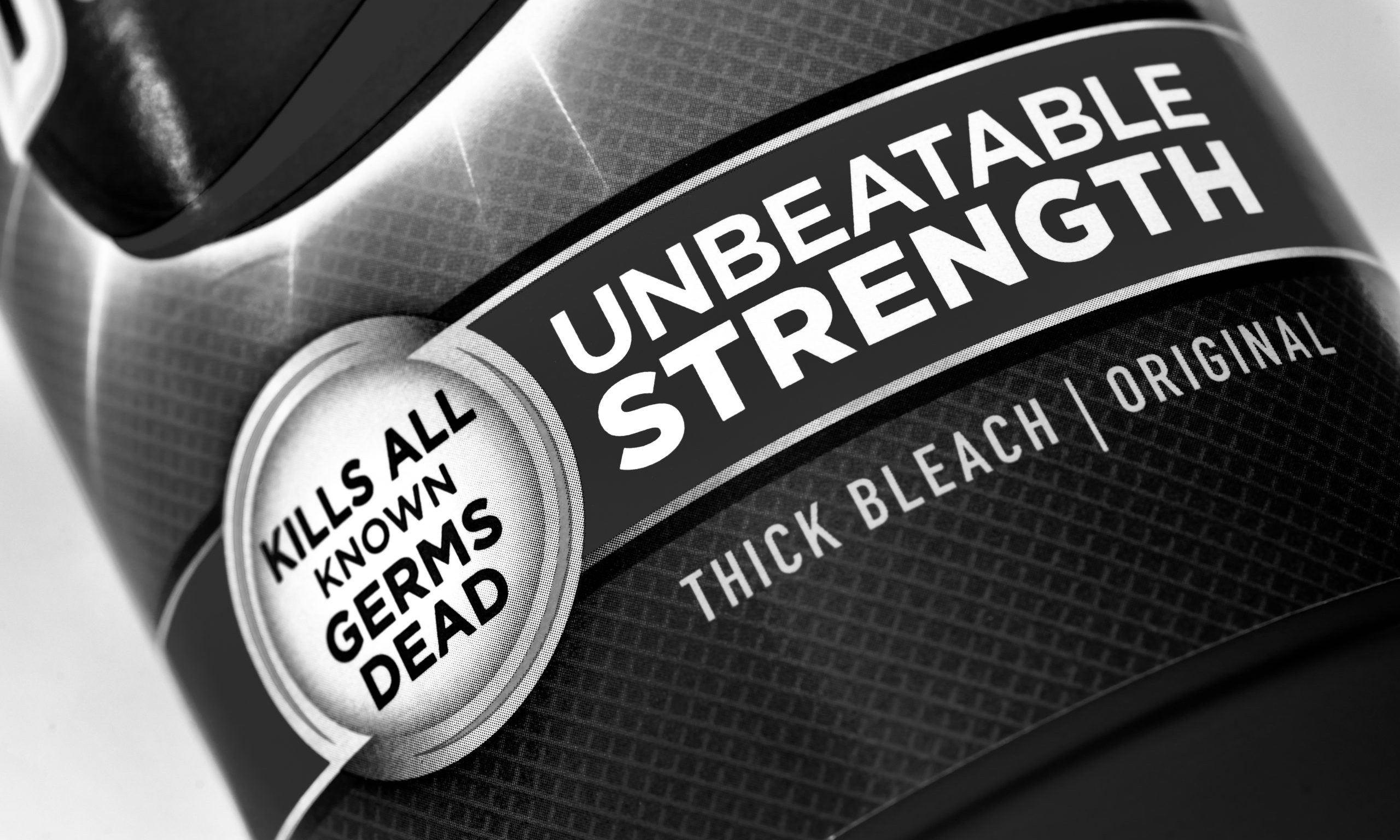 In less than 100 days, the state Legislature will return to Montgomery for the 2021 Legislative Session. As of now, there is no comprehensive plan on how to hold the session safely — not even a rudimentary one.
But perhaps there is a reason to keep the statehouse shuttered as the Legislature seems to have forgotten the governing principles that the nation was built upon, and (hint, hint) it was never a slogan.
One individual at the Statehouse said that there would be a vaccine by February, so why worry about holding Session as usual. Perhaps this individual also believes that a disinfectant cure or a UV light remedy is right around the corner. News flash, as of press time, intravenous Clorox and lightbulb suppositories are still in phase one trials.
Pandemic humor aside, the surprising thing would be if the Legislature actually had a plan at all.
There have been rumors of a plan, even mentions of one, too, but nothing that would allow lawmakers, lobbyists and the public to realistically gather to conduct the peoples' business in a relatively COVID-free environment.
We all want a miracle, but miracles are outside legislative purview, and while prayer is needed at the Statehouse, so is commonsense and a plan.
One plan in consideration is to limit the number of people who can enter the building. That's a bad idea because the public has a right to witness government action and advocate for causes.
At the end of the truncated 2020 session, the Legislature curtailed the number of people in the Statehouse, which violates the law and good government spirit.
Lawmakers come to Montgomery to do the peoples' business — at least that's what they say at campaign events and pancake breakfasts. Of course, they don't really conduct the people's business in Montgomery. That's just a figure of speech.
Legislators represent the people when they are running for office or giving chats at Rotary, but when most — not all — enter the Statehouse, they work for special interests.
Yes, some do care, and all are convinced they are doing a great job, but just like the plan to open the Statehouse safely on Feb. 3, it's sadly an absurd pretense.
The majority of the Legislature consists of Republicans, who used to have a firm sense of what the party represented. While I hate to offend my many friends, the current party couldn't find the most defining principles of traditional governance in our nation if you gave them a GPS and a flashlight.
Let me humbly run down a short list of things that should matter in no particular order.
For the list, I will turn to the 2006 book American Conservatism: An Encyclopedia: "Classical liberalism is the term used to designate the ideology advocating private property, an unhampered market economy, the rule of law, constitutional guarantees of freedom of religion and the press, and international peace based on free trade."
Classical liberalism has nothing to do with modern liberalism and everything to do with our Republic's founding. Classical liberalism underpins the Constitution's foundation, Federalist Papers and the vast majority of the founding generation's ideology, which created our nation's governing structure.
Private property rights are fundamental to what Jefferson called the pursuit of happiness.
And guess what is an individual's most precious piece of property? Their person. Yes, a person's body and mind are an individual's greatest possession. A person's right to live freely with only a minimum amount of government intrusion is essential to happiness. The government's job is not to tell us how to live, rather keep others from harming us, killing us or taking our stuff.
Every year Montgomery seems intent on an ever-expanding agenda to meddle in people's private lives.
Real estate and other property is significant but can't be thoroughly enjoyed if we are dead or in chains designed by the good intentions of the Legislature. Lawmakers are not to be the central planning committee for the soul.
The government should promote a relatively unhampered market economy. Tariffs anyone? Trade wars? No one wins a trade war. Everyone loses. Winning simply means the other side lost more or gives up. It's like a bar fight. Nobody wins it because everyone gets beaten up — but one got it worse.
How about the rule of law? I hear it talked about a lot, but the law must be just for everyone. If the law is applied unequally, is it really the law?
We hear a lot about Second Amendment rights as if that's the big one. But what about freedom of the press? Is that less important? As the nation's second president John Adams said, "Without the pen of Paine, the sword of Washington would have been wielded in vain."
The press is not the enemy of the people. Is there bias? Sometimes. Is there poor reporting? On occasion. But the real enemy are the politicians who defame or attempt to delegitimize the media for not supporting their political agenda. An AR-15 can be coercive but have a free county without a free press in impossible.
Freedom of religion is also paramount to our nation's principles as free people have a right to worship without government interference or mandate. But believe me, some religious leaders would see a government-imposed religion as long as it's the one they like. I often wonder, does religion require a strong man or strong faith? Today it's hard to tell. Like all rights, if you take away the freedom to worship or not, and the whole system of liberty fails.
Last but not least, international peace based on free trade: If a nation is making money by trading with another country, it doesn't have a good reason to bomb it. Likewise, the bounds of capital are generally stronger than political ideology. Money may not make the world go 'round, but a lack of it sure can unleash terrible conflict.
After this exercise in futility, I've decided I'm glad the Legislature doesn't have a plan to open the 2021 session. Why bother? Because the very ideals that genuinely make life, liberty and the pursuit of happiness a reality are the ones at greatest risk of being trampled upon by the Legislature.
Clorox anyone?