Dr. Stan Cooke Announces His Candidacy for Lt. Governor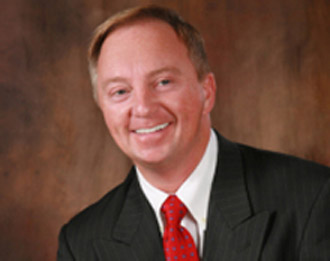 By Brandon Moseley
Alabama Political Reporter
On Tuesday, Dr. Stan Cooke from Birmingham announced on the Alabama Capital steps that he will pursue the Republican nomination for Alabama Lieutenant Governor.
Dr. Cooke said, "I am here today with my family and friends to announce that I am a candidate for the Office of Lt. Governor in the Republican Primary and to ask for the support of all Alabamians who share my belief that our state needs to embark on a new productive course of leadership."
Cooke continued, "I have grown increasingly concerned that Alabama's unemployment rate remains high, Obamacare will wreck the economy of this state, economic development for certain parts of the state has been neglected, immigration issues are unresolved, major educational concerns have gone unaddressed, and the current Lt. Governor's mismanagement of the Senate has been a disgrace."
In an exclusive interview with the Alabama Political Reporter, we asked Dr. Cooke: why should voters vote for him for Lieutenant Governor? Dr. Cooke responded:
"I believe I can represent the people of Alabama with integrity." Cooke went on to say that he could do a better job than incumbent Kay Ivey (R) has done and that he would be focused on job recruitment. "The people of Alabama are looking for some who can relate to them." Cooke said that he can also work well with the Senators and that the Senate would function more smoothly with him presiding rather than Ivey.
Cooke said that Ivey has failed to meet Republicans expectations and are not pleased with her performance in the position. Cooke said that his candidacy is meant to offer Republican voters a choice.
In his bio, Cooke said that he has been a gifted communicator, administrator, pastor, and instructor. Dr. Cooke is also the founder and President of a Christian mission organization that supports benevolent activities in Israel.
Dr. Cooke will be challenging incumbent Lt. Governor Kay Ivey in the Republican Primary. Ivey has already announced her candidacy for re-election. The Republican Primary will be in June 2014.

Cooke said on Facebook that his campaign will, "…focus on economic development, real education reform, illegal immigration, faith and family values, states' rights, and the fight against Obamacare."
Dr. Cooke said that he had considered challenging Congressman Bachus (R) from Vestavia again (Cooke drew 24% of the vote in a 2010 run for the sixth district seat ), but Republican leaders have asked him instead to run for Lieutenant Governor because they have also been disappointed with Ivey's performance.
We asked the conservative pastor where he stood on advice from some Republican Party insiders who are asking the party to moderate its' positions on social issues like gay marriage, the traditional family, and abortion. Dr. Cooke said,
"I am a family values conservative. I am fiscally conservative and socially conservative." Cooke said that since Reagan the Republican Party has run on a core set of values and, "We have won a lot of elections with those principle and I am not for changing those values." Cooke said that he is against abortion and believes that,
"Marriage should be between one man and one woman. I am for traditional values," Cooke said that there will always be people who will tell the Republican Party that they need to change on those issues. There is a party for people who believe that way and that is the Democratic Party. Cooke said that the Republican Party would lose its relevance if it abandoned it's principles.
Dr. Cooke is married to Linda Michelle Cooke, has 2 daughters, is a graduate of Dora High School, and has degrees from UAB, Alabama, the Jewish-Christian Institute and Lee University. Cooke has 33 years of ministerial experience while accumulating 19 years of experience in the secular work force in positions that varied from coal miner during college, warehouse manager, to Virginia College instructor.
Three mental health crisis centers coming to Mobile, Montgomery and Huntsville
"Today marks a culture change in Alabama for treatment of individuals with mental illness and substance use disorders," Mental Health Commissioner Lynn Beshear said.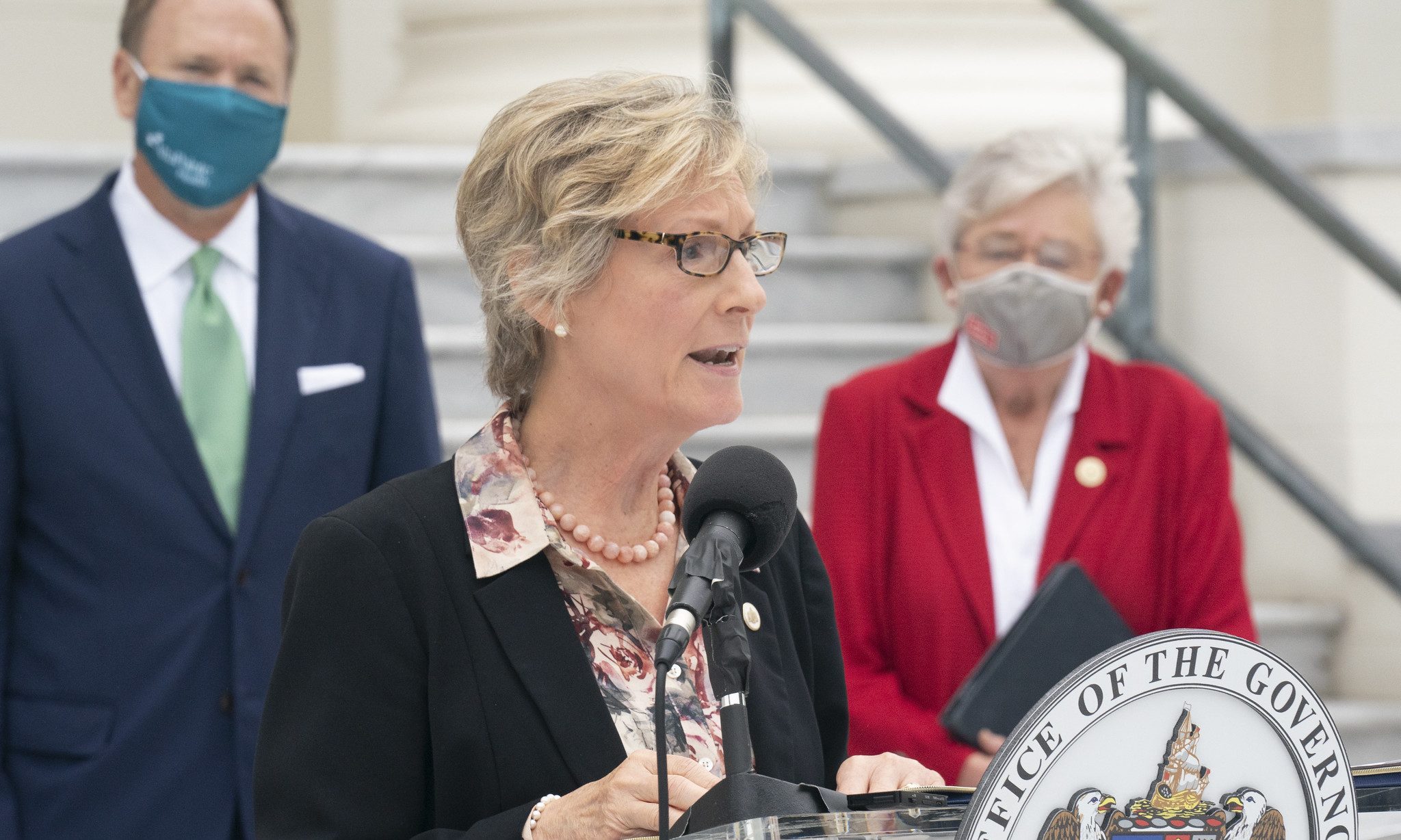 Gov. Kay Ivey on Wednesday announced an $18 million project to create three new mental health crisis centers to be located in Mobile, Montgomery and Huntsville. 
These centers, once in operation, will reduce the number of people suffering from mental health crises who are hospitalized or jailed, Ivey said during a press briefing in front of the Capitol Building in Montgomery. 
"When these facilities are open and fully staffed, these centers will become a safe haven for people facing mental health challenges," Ivey said. 
Lynn Beshear, commissioner of the Alabama Department of Mental Health, said during the briefing that the centers will provide "recovery based" care with "short term stays of a few hours, or up to a few days, to provide treatment, support, and connection to care in the community." 
"Today marks a culture change in Alabama for treatment of individuals with mental illness and substance use disorders," Beshear said. 
Beshear said AltaPointe Health in Mobile will operate one of the three facilities, and once built it is to serve Mobile, Baldwin, Clarke, Conecuh, Escambia, Monroe and Washington counties with 21 new beds, including 15 temporary observation beds. Altapointe will begin with a temporary space while constructing the new facilities, she said. 
Beshear said the Montgomery Area Mental Health Authority is partnering with the East Alabama Mental Health Authority and the Central Alabama Mental Health Authority to serve the 11 counties in Region 3 with 21 new beds, including 10 temporary observation and respite beds. 
"The regional crisis center will be located in Montgomery, and will be open to walk-ins and for drop off by law enforcement, first responders and referrals from emergency rooms," Beshear said. 
Wellstone Behavioral Health in Huntsville was selected to open the third center, and will do so at a temporary site while a new facility is being built, with the help of an additional $2.1 million from local governments, Beshear said. That facility will eventually have 39 beds, including 15 for temporary observation and 24 for extended observation.
"There's not a day that goes by that after-hours care is not an issue in our state," said Jeremy Blair, CEO of Wellstone Behavioral Health, speaking at the press conference. "And so I applaud the Department of Mental Health and the leaders for their efforts in recognizing that and taking it a step further and funding our efforts here." 
Asked by a reporter why a center wasn't located in Jefferson County, one of the most populous counties with a great need for such a center, Ivey said those residents will be served in one of the other regions. 
"Plans are underway to continue this effort. Today's beginning, with these three crisis centers, is just the beginning," Ivey said. 
Ivey added that request for proposals were sent out for these three centers and "it was a strong competition for the location of these three crisis centers." 
Alabama House Majority Leader Nathaniel Ledbetter, R-Rainsville, said during the briefing that more than a year ago, Ivey asked him what the state should be looking at, and that he replied "we're failing miserably in mental health."
Ledbetter said Ivey asked him to take on the challenge of correcting the state's response to mental health, and a team was created to do just that. 
"Working together, today's announcement will not only change Alabamians lives, but will help to save lives," Ledbetter said.