Armistead Congratulates Stimpson on Victory in Mobile Mayor's Race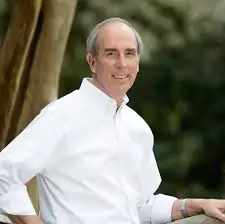 By Brandon Moseley
Alabama Political Reporter
Alabama Republican Party Chairman Bill Armistead issued a written statement to congratulate Mayor-elect Sandy Stimpson on his apparent election victory over incumbent Mayor Sam Jones.
Chairman Armistead said in his statement, "I would like to extend my sincere congratulations to Mayor-elect Sandy Stimpson upon being elected Mayor of Mobile. While municipal elections in Alabama are non-partisan, Sandy was clearly the conservative candidate in this race who had a plan to move Mobile forward. His vision of bringing everyone together for a unified Mobile obviously resonated with the voters of Mobile."
Chairman Armistead continued, "Mobile, like many cities, has had its share of challenges, but Mayor-elect Stimpson's platform is exactly what Mobile needs at this time in its history. His goal of improving the quality of life in Mobile while fighting crime, improving education and creating jobs in an atmosphere of transparency will serve the citizens of Mobile well."
In the waning days of the campaign Jones (who is Black) attacked Stimpson (who is White) for Stimpson's campaign slogan referencing Martin Luther King's "I Have a Dream" speech to appeal to voters of both races. Apparently Jones' rhetoric attacking "old Mobile" failed to motivate Black voters as Al.com is reporting that there was a much higher turnout in majority White boxes than in majority Black districts.
Mayor-elect Sandy Stimpson said on facebook, "It was a little crazy for the last little bit – I want you all to know that what you have done to help this campaign has touched me and my family in ways I will never be able to express! Tonight is no longer about the campaign but about bringing Mobile together to finish what we started! I promise to never let you down!"
ACLU joins lawsuit over Alabama voting amid COVID-19 pandemic
The lawsuit was filed on behalf of several voters who are at greater risk from complications or death due to COVID-19. 
The American Civil Liberties Union and its Alabama chapter have joined in a lawsuit attempting to make it easier for some voters to cast their ballot during the COVID-19 pandemic.
The American Civil Liberties Union and ACLU of Alabama joined in the lawsuit filed in May by the NAACP Legal Defense and Educational Fund, Southern Poverty Law Center and Alabama Disabilities Advocacy Program against Gov. Kay Ivey and Secretary of State John Merrill. 
The U.S. Supreme Court in a 5-4 decision last week blocked U.S. District Judge Abdul Kallon's order that would have allowed curbside voting statewide and waived certain absentee ballot requirements for voters in at least Jefferson, Mobile and Lee Counties.
The lawsuit was filed on behalf of several voters who are at greater risk from complications or death due to COVID-19. 
The lawsuit was also brought on behalf of People First of Alabama, Greater Birmingham Ministries, the Alabama State Conference of the NAACP and Black Voters Matter Capacity Building Institute.
With the Supreme Court's decision, voters in the upcoming July 14 Republican runoff election will have to submit a copy of their photo ID and have either two adult witnesses sign their absentee ballot requests or have it notarized. 
"Alabama is in the middle of a deadly and ongoing pandemic but is refusing to take common-sense steps to protect the public's health and their right to vote for all elections in 2020. That's why we are taking legal action," said Alora Thomas-Lundborg, senior staff attorney with the ACLU's Voting Rights Project in a statement. 
"In the midst of an out-of-control pandemic, Alabama officials should be doing everything they can to ensure that all voters have a safe, fair, and equal opportunity to cast a ballot. Instead, officials have chosen politics over public health and safety. They are fighting to make it harder to cast a ballot and have that ballot counted. This litigation is crucial to ensure safe, fair, and equal opportunity to vote," said Randall Marshall, executive director of the ACLU of Alabama, in a statement.
"As we head into preparations for the November general election with COVID-19 cases rising in Alabama, it is critical that our election officials take seriously the protection of voters, poll workers, and our democracy," said Caren Short, senior staff attorney for SPLC in a statement. "In this critical election season, we are grateful to have Black Voters Matter Capacity Building Institute, the ACLU, and the ACLU of Alabama join this effort to ensure that every voter is heard. No voter should have to choose between exercising their fundamental right to vote and their health or the health of a loved one."
Deuel Ross, NAACP's Legal Defense Fund senior counsel, said in a statement that over the July 4th weekend, Alabama reported nearly 5,000 new coronavirus cases.
"Yet, state leaders insist on enforcing draconian restrictions on in-person and absentee voting that no other state finds necessary to combat the almost nonexistent issue of voter fraud," Ross said. "These restrictions are needless in normal circumstances. They are deadly in a pandemic. At trial in September, we will work to make sure that state leaders comply with their constitutional duty to protect the rights and safety of all voters."
In a Tweet on July 2, Alabama's Secretary of State John Merrill expressed gratitude for the Supreme Court's decision. 
"With the news that we have received a Stay in this process, I am excited that the United States Supreme Court has ruled in favor of those who believe in strict interpretation of the Constitution and has decided to grant the Stay and not endorse legislating from the bench," Merrill said in the tweet.