TS CEO Meany Says that Company and Stones Are Not Guilty of Corruption Charges
By Brandon Moseley
Alabama Political Reporter
On Wednesday, Alabama Attorney General Luther Strange (R) announced that Dr. Deann K. Stone and her husband Dave Stone were both indicted on five counts of public corruption for her alleged mishandling of federal grant money while working as the Director of Federal Programs for the Alabama State Department of Education. The government accuses Dr. Stone of using her position to improperly award grants that would benefit fit Information Transport Solutions where Dave Stone was then employed.
Late Wednesday, Information Transport Solutions issued a statement regarding the indictment of Dave Stone. The Wetumpka company acknowledged the indictments:
"Earlier today, the Alabama Attorney General's office announced the indictment and arrest of Information Transport Solutions' employee, Dave Stone. Stone was indicted on ethics charges, and surrendered himself to the Montgomery County Sheriff's Office."


Information Transport Solutions' spokesman and CEO Steve Meany, issued a written statement in response to Stone's indictment:
"Information Transport Solutions (ITS) was founded on the principles of integrity and sincerity, which include competing fairly in the marketplace. Upon our knowledge of Mr. Stone's indictment, Dave was immediately placed on administrative leave pending final resolution of the case."

Meany continued, "While we are hopeful and confident that Dave's name will be cleared and a judgment reached that no wrong doing was committed, ITS steadfastly renounces the behavior outlined in today's indictment. ITS had – and has – no knowledge that one of our employees could be operating outside of the state's ethics laws. As we did during the grand jury investigation, ITS will continue to provide any information requested by authorities. ITS is not a party to the indictment."
Attorney General Luther Strange said in a written statement, "My office and the U.S. Department of Education's Office of Inspector General announced the arrest today of Dr. Deann K. Stone, the former Director of Federal Programs for the State Department of Education, and her husband on felony state ethics charges. I want to thank the Office of Inspector General for performing a thorough audit of the federal stimulus money intended to help struggling Alabama schools and for partnering with my office to investigate this matter. We will continue to work with local, state and federal law enforcement agencies to maximize our resources to more effectively combat crimes of public corruption."
Special Agent in Charge of the U.S. Department of Education Office of Inspector General (OIG) Southeastern Regional Office Yessyka Santana said in her statement that the government, "Alleges that Dr. Stone and her husband abused their positions of trust for personal gain, and that is unacceptable. OIG will continue to aggressively pursue those who misappropriate education funds for their own purposes. America's students and taxpayers deserve nothing less."
An OIG audit of Alabama's use of 2010 federal stimulus grant money discovered what it alleges to be a conflict of interest in how four of those grants which were intended to help failing schools were awarded. Authorities are alleging that Dr. Stone, age 50, used her position to award those dollars to school systems using Information Transport Solutions Inc.
A Montgomery County Special grand jury on Tuesday, August 20 delivered indictments on five counts against the Stones.
If convicted, both of the Stones could spend up to 20 years in prison and be fined up to $30,000 for each of the five counts in the indictment.
Strange credited Special Prosecutions Chief Miles M. Hart, Deputy Attorney General Mike Duffy, Investigators in the Attorney General's Special Prosecutions Division, and Special Agents and Auditors of the United States Department of Education, Office of Inspector General for their work on the case.
The Stones have only been indicted and have not yet had a chance to defend themselves. An indictment does not necessarily mean that the accused are guilty. The state will still have to prove its charges to a jury.
The Alabama Political Reporter has forwarded a detailed list of question to ITS and is awaiting their response.
"We're not going to get a do-over:" Alabama health officer on Thanksgiving and COVID-19
There were 1,427 hospitalized COVID-19 patients in Alabama on Monday, the most since Aug. 11.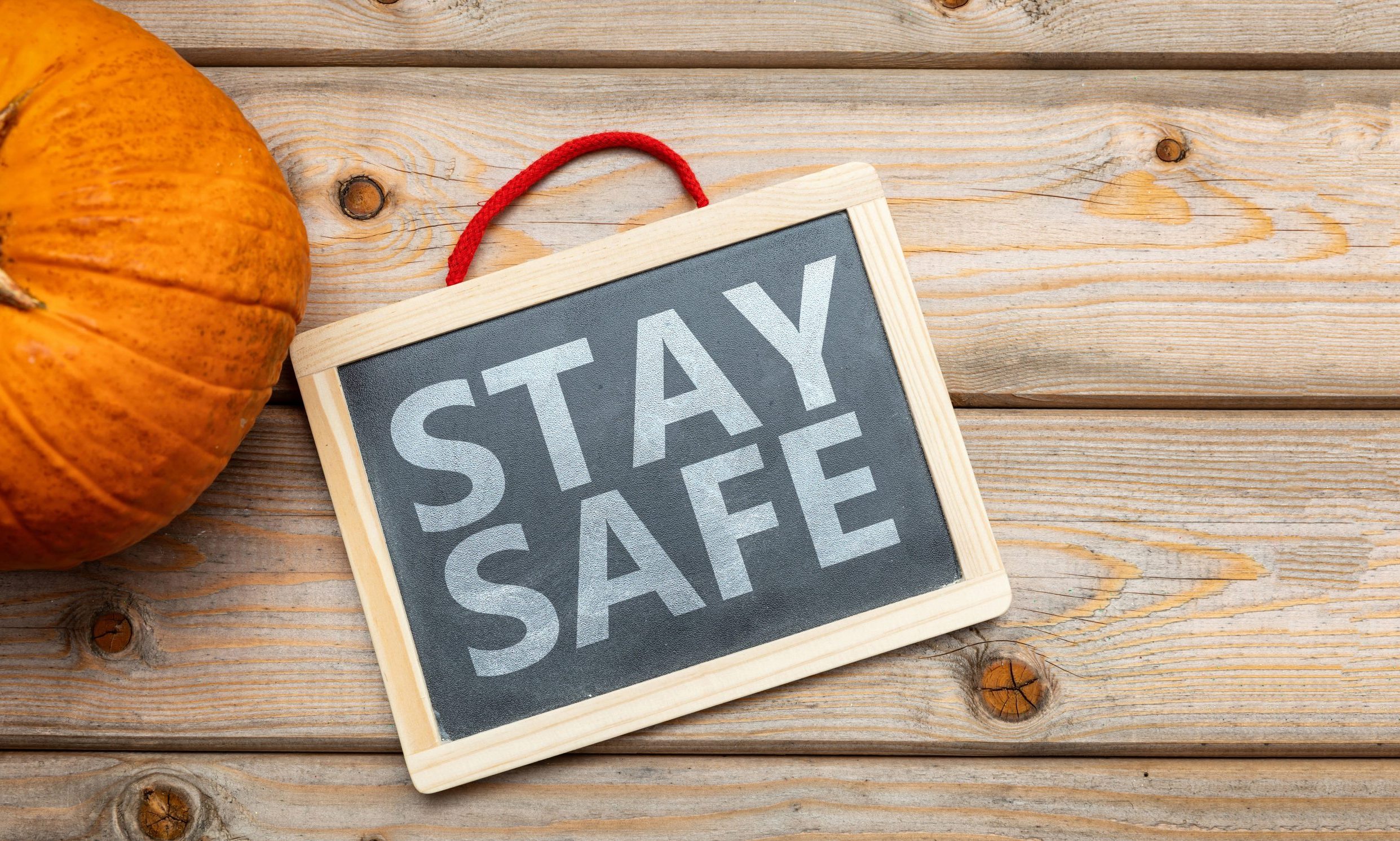 Alabama State Health Officer Dr. Scott Harris on Monday pleaded with the public to avoid gatherings over Thanksgiving as COVID-19 continues to surge in Alabama and hospitals statewide are filling with coronavirus patients. 
"We don't want this to be the last ever Thanksgiving for someone in your family, like your parents or your grandparents," Harris said during a press conference Monday. 
Harris said Alabama's numbers aren't headed in the right direction and more than 230,000 Alabamians — roughly 4 percent of the state's population — have been infected by the coronavirus. 
"We are adding a couple of thousand new cases a day, at least, that we are aware," Harris said. "This is a time for people to be vigilant. This is a time to be careful and to think about what you're going to be doing." 
Alabama added 1,574 new coronavirus cases on Monday, and the state's 14-day average for new daily cases was at a record high 2,087. In the last two weeks, the state has added 29,223 cases, the most cases in any two week period since the pandemic arrived in Alabama in March.
There were 1,427 hospitalized COVID-19 patients in Alabama on Monday. The last time so many were hospitalized in the state was on Aug. 11, during Alabama's summer surge. 
Harris said that he and his wife will be staying home for Thanksgiving instead of having his family's regular large, intergenerational gathering. What happens with Alabama's COVID-19 numbers over Thanksgiving will impact what the state's December holiday and Christmas season will look like, Harris said. 
"Are we gonna be here a month from now trying to have the same conversation? I really, really hope not," Harris said. 
Dr. Mary McIntyre, the Alabama Department of Public Health's chief medical officer, said during the briefing that her home usually sees between 15 and 20 family members arriving for Thanksgiving. They've limited this year's Thanksgiving to three additional people from out of their household, for a total of seven people, she said.
Everyone must wear masks and have temperatures checked at the door, she said. 
Everyone will be seated six feet from one another and a Zoom video conference will be set up for those family members who won't be attending in person, McIntyre said. They'll use disposable plates, cups and utensils and have the ability, weather permitting, to eat outdoors.
"If we want to live to see another Thanksgiving, and I do, that it may mean stepping back this Thanksgiving and really limiting the number of people, and some of the things that we do," McIntyre said. "Now is not the time to get out to do Black Friday shopping." 
Dr. Kierstin Kennedy, UAB's chief of hospital medicine, in a separate press briefing Monday echoed concern over the possibility of spikes following Thanksgiving and Christmas if the public doesn't do what's needed to keep themselves and others safe.
"We are very much worried about the potential spike in numbers. We've also seen some of our own staff getting sick," Kennedy said. "And unfortunately that's not been at work. It's been because we are just like you. We're tired. We're lonely. We want to try to socialize, and some of us have let our guards down and, as a result, have gotten sick."
Kennedy said while there's is concern over future spikes following the upcoming holidays "there is a way for all of us to help prevent that from happening."
Kennedy said when Gov. Kay Ivey first issued her statewide mask order and social distancing requirements, the public masked up, businesses enforced the orders, and coronavirus numbers improved.
"It didn't get nearly as bad as we thought, and we are really hopeful that the community is going to come together and do that again for us," Kennedy said. "Because it's more than just not having enough space for the COVID patients. It's also those patients who do not have COVID that have other conditions. They rely on us for routine care, and we want to make sure that we're available to provide that."
Kenedy said UAB has an incredible group of staff members, who've proven themselves to be quite resilient, but that "the group is tired."
"We've been doing this every single day since March, and so as you can imagine, people are very tired. It's very emotional, especially as we see younger patients getting sick with this and getting sick in ways that we weren't expecting," she said.
Harris again urged the public to make smart decisions that will help slow the spread of coronavirus and save lives.
"Ladies and gentlemen, we're not going to get a do-over on this," Harris said. "This is a big national holiday, and we're in the middle of a pandemic, and our numbers are worse than they have ever been during this entire response. Please be careful. Please be safe. And please try to take care of those people who are most vulnerable."