Hubbard in Full Damage Control Promising Big Money/Threatening Lawsuits—Opinion
By Bill Britt
Alabama Political Reporter
Over the last two weeks, the beleaguered Speaker of the House Mike Hubbard has been barnstorming the state trying to hold together his splintering House coalition.
Last week, Hubbard met with the Madison County Area House Republican Caucus and Tuesday night he had dinner with the caucus for the surrounding Birmingham area. According to several caucus members who were present at the events, the message was the same.
"Stick with me and big money is coming your way. Oh, and that Matt Hart guy is crazy."
These hastily arranged meetings follow closely on the heals of revelations that Hubbard has hired famed white-collar criminal defense attorney J. Mark White, shuttered his longest running political action committee NETPAC and terminated his lucrative consulting contract with the Southeastern Alabama Gas District (SEAGD). No word yet on his other consulting job with American Pharmacy Cooperative Inc.
The meetings along with the cease and desist letters are further examples of Hubbard's attempt to stop the bleeding.
One of the resounding themes at these dinner gatherings has been Hubbard's promise of $100,000 to each legislator who sticks with him for a win in 2014. But the catch is that the legislator only gets the $100K bonus after he or she wins, not before.
Hubbard is offering a huge reward for loyalty and this seems to be playing well with starry-eyed freshmen, but is causing eye-rolls and head-shakes from veteran legislators.
If Hubbard is capable of retaining control of the House for the next four years it should be easy to keeps his promise of big bucks to his loyal minions. But why make such a promise now?
Over the last several months, Hubbard has been saying that he had $10,000,000 on hand for incumbent protection. But in recent meetings, Hubbard has been reciting a list of groups from which he holds promises or IOUs.
Perhaps these IOUs should be called IYDs (in your dreams) if Hubbard is indicted.
Concerning the rumors of an investigation by the attorney general's white collar crime unit, Hubbard has begun referring to its chief, Matt Hart, as "crazy." Also saying that Hart was fired from his job as a federal prosecutor because he was unstable.
The fact that Hubbard is disparaging an officer of the court while his super lawyer White is threatening lawsuits against those who have made false or libelous statements about Hubbard would be funny, if it were not so very pathetic.
Of course, there is great irony in the fact that Hubbard—who has spent much his career railing against democrats, trial lawyers and gamblers—should, when faced with troubles, hire a man who represents them all.
Hubbard has told his members to raise as much money as possible, but for those in trouble he has got their backs with a hand full of IOUs.
Over the last year, Hubbard has called me crazy, wrong and out to get him when I have reported on his misuse of campaign funds, using his office for personal gain and almost single-handedly corrupting state government.
Recently, Hubbard has told supporters that AG Luther Strange is overly-ambitious and out to get him because he wants to be governor in 2018. Now, it is Hart who is deranged and out to get him.
It seems to me that it is Mr. Speaker who has a problem, not Britt, Strange or Hart.
Opinion | Let's hope for Reed's success
Reed's temperament and style appear right for this moment in Alabama's history.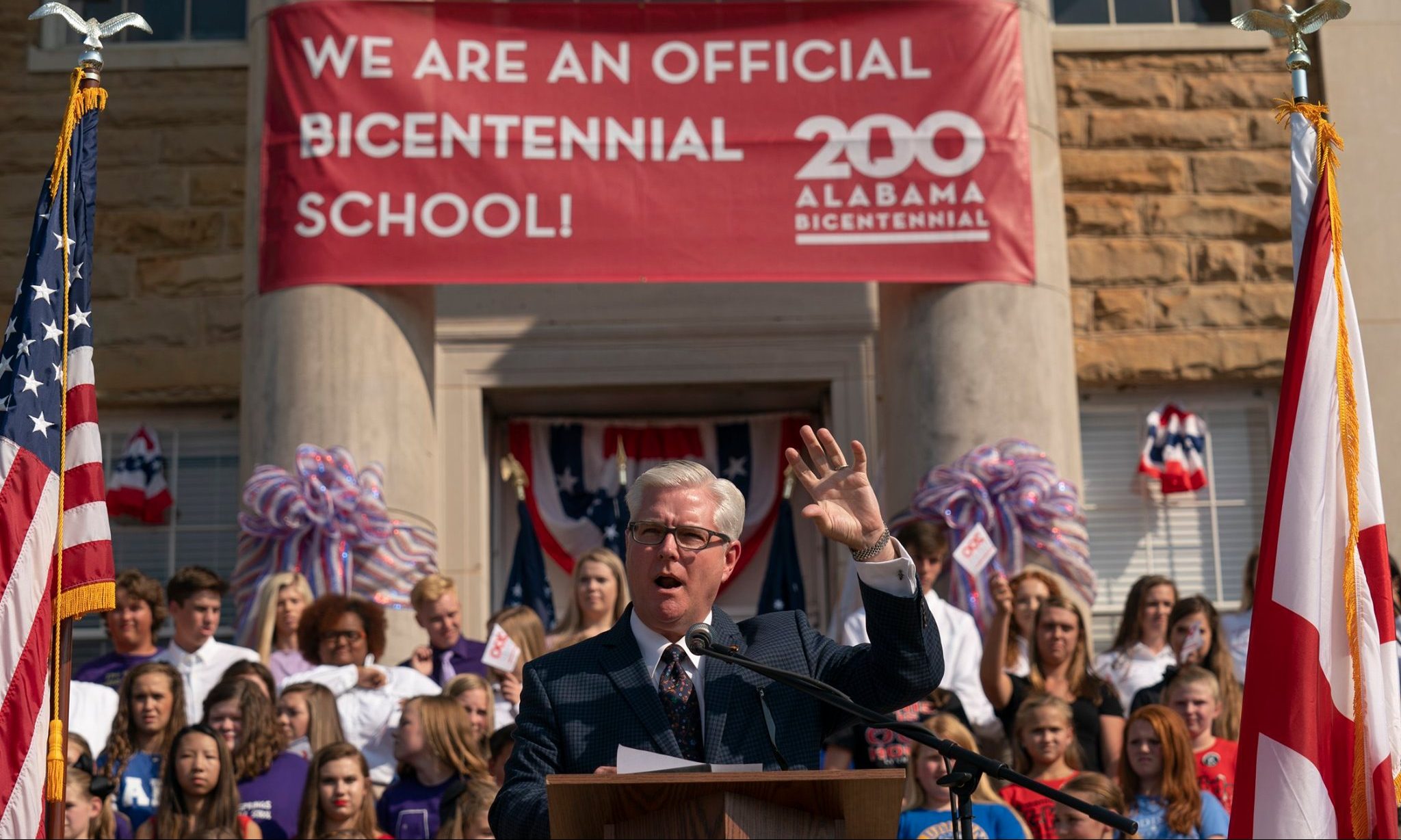 State Sen. Greg Reed, R-Jasper, will lead the Alabama Senate as president pro tem during the upcoming 2021 legislative session. What changes will Reed bring to the upper chamber, and how will his leadership differ from his predecessor? No one knows for sure.
Reed succeeds Sen. Del Marsh, who has served as president pro tem since Republicans took control of the Statehouse in 2010. Marsh, along with then-Gov. Bob Riley, current felon Mike Hubbard and ousted BCA Chair Billy Canary orchestrated the 2010 takeover that saw the Republican rise to dominance.
Reed, who won his Senate seat the same year, was not a charter member of the Republican ruling class, but he benefited from the power sift.
Mild-mannered and studious with a quiet charm, Reed has steadily ascended the ranks of Senate leadership. His silver hair and calm determination have served him well. Reed is a senatorial figure straight out of Hollywood's central casting.
In all, Reed is nearly universally liked and respected, which in the near term is a hopeful sign of potential success. But political leadership always comes with a warning: "Friends come and go, enemies accumulate."
Reed's relationship with Gov. Kay Ivey is certainly less contentious than Marsh's and gives rise to the belief that there will be greater cooperation between the executive and the Senate.
With the economy and public health under dire stress due to the ravages of COVID-19, legislative priorities are fixed: get people back to work and eradicate the coronavirus.
However, one of Reed's first tests will be whether he can cool the smoldering anger of those senators who still feel the sting of Ivey's rebuke over the allocation of CARES Act funds. He will also need to resist those who want to punish the administration over its use of public health statutes to implement mask mandates and other safety measures to prevent the deadly coronavirus spread.
Despite outward declarations of a unified body, the State Senate is a small, insular and unwieldy beast where egos loom large and consensus on policies is often tricky to achieve except on "red meat issues."
Building a coalition on policy in the Senate is often a combination of horse-trading, cajoling and carefully applied pressure. The way forward in the near term is exact: pass legislation that spurs economic recovery and mitigates the health crisis at hand.
But Reed will also simultaneously need to recognize what comes next for justice reform, prison construction, gambling and a myriad of other pressing issues. His job will be to understand the prevailing winds, which are evolutionary, not revolutionary.
As author Doris Kearns Goodwin noted in Lyndon Johnson and the American Dream: "For political leaders in a democracy are not revolutionaries or leaders of creative thought. The best of them are those who respond wisely to changes and movements already underway. The worst, the least successful, are those who respond badly or not at all, and those who misunderstand the direction of already visible change."
Reed's temperament and style appear right for this moment in Alabama's history.
As President Abraham Lincoln said, "If you want to test a man's character, give him power."
Let's all hope that Reed passes the test.