By Mary Scott Hunter
Representative-Alabama Board of Education, District 8
 
In 1979 my father played his last NFL season as a quarterback for the Detroit Lions.  My family moved to Birmingham, Michigan just outside of Detroit, and I entered the first grade of our local public elementary school.
 
At that time, Michigan was far ahead of Alabama in K-12 Education.  I couldn't read entering first grade.  All my classmates could.  My teacher, a taskmistress named "Ms. Coke," put me in remediation in order to bring me up to the reading level of my classmates.  I was embarrassed – not allowed to play at recess.  Instead, Ms. Coke and I sat and drilled sight words and flash cards.
 
By the Spring, I was reading and doing decent work.  My father ended his NFL career, and my family returned from that single season in Michigan back to Alabama where I finished first grade at Daphne Elementary School – this time, far ahead of my first grade peers in reading, writing, and arithmetic. 
 
Alabama K-12 Education has come a long way since 1979.  Today, we do not rank at the bottom as we once did.  Yet, we consistently also fail to reach that upper echelon of education states.
 
Education Week's 2012 annual Quality Counts edition focused on "The Global Challenge: Education in a Competitive World." The report showed Alabama with a "C" for an overall score, ranking 32nd in the nation.
 
We just aren't where we need to be in K-12 Education, but we have a roadmap – Alabama Plan 2020.  Go to the Alabama State Department of Education's website at www. alsde.edu and review our aggressive plan for K-12 Education Reform.
 
Already, the plan is yielding results.  Graduation rates are on the rise.  Math scoring shows growth like we've never seen before.  Career Technical Education is in the middle of a renaissance.  Ten school systems are piloting the state's new Unified Comprehensive System of Learning Supports.  School systems are utilizing the flexibility provisions of the Alabama Accountability Act and submitting innovation plans with wonderfully creative, new ways to teach and learn.  Our educators are fully engaged and have shouldered the monumental task of raising the learning bar that comes with the heightened standards in English and Math.
 
And there's more good news – Alabama Business and Education stakeholders are partnering as never before.  The Business Education Alliance (BEA) launched in August at the Business Council of Alabama's annual retreat is another such partnering.  The leadership of the new BEA, former State Superintendent of Schools Dr. Joe Morton and former Representative Jay Love, are powerful supporters of the State Board of Education and the State Superintendent of Education.
 
There is no substitute for what we must do.  We must set standards for K-12 public education that prepare our students to really compete. Rocketing to a top education state in the nation is achievable for Alabama.  We could break into that upper echelon of states with enviable student achievement and finally garner nationally benchmarked education excellence.  All eyes in the nation could be on us as we tout our education prowess, and business will flood into our state – attracted by the quality of the people they can hire.
 
Through education we can achieve everything we hope for and believe is important:  good jobs right here in Alabama, stable homes, fewer divorces, less crime, fewer prison inmates, greater household wealth, tithing to our churches, home ownership, medical insurance, fewer persons on disability, and the list goes on and on.
 
It all begins with an individual child, held to high standards early and often, given the tools and the environment they need to flourish, and never falsely praised.  This is REAL learning.
 
Alabama is 32nd today because we didn't face the hard truth, even when that truth was pointed out to us, sometimes by educators, sometimes by business people, sometimes by parents, sometimes by students when they found themselves, as high school graduates, unable to become hired or do college work.  
 
For too long we've thumped ourselves on our chests and proclaimed that we were good enough when in fact we were just standing still while other states and other nations sprint toward the smart goal, the achievement finish line, the real learning prize.
 
Nothing in my professional experience as a United States Air Force Officer, attorney, businesswoman, and now corporate advisor for a successful company tells me I can fake my way to success.  The goals we have for education and prosperity in Alabama require real commitment and a solid strategy.  We have that now, and we should not give it up.  All the capability is there.  The plan is laid.  The process is underway.  We must stay the course.
Opinion | FEMA's Hurricane Sally response
So, how has FEMA performed in responding to Hurricane Sally? So far, pretty darn well.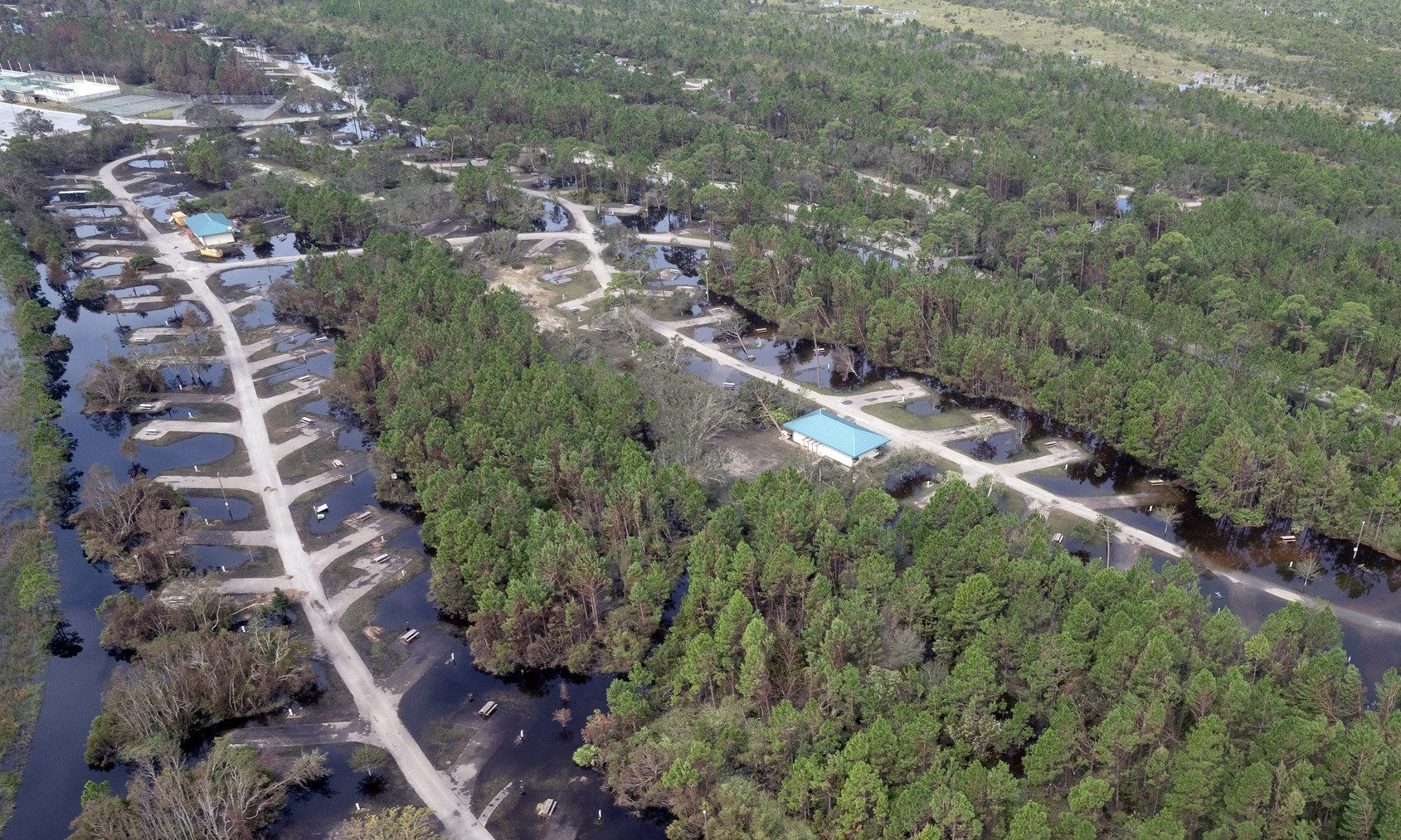 Most people in Alabama have heard of FEMA, the Federal Emergency Management Administration. Its name is a little misleading because emergencies by their nature aren't so much managed as responded to, often after the fact. You can't manage a tornado or an earthquake, for example, but you can and should respond to it.
Hurricanes are facts of life down here and nearly every part of our state, not just the coast, have been affected in some way by at least one. We can prepare for hurricanes and guard against the worst consequences and that starts with each of us as individuals, family members and citizens doing our part to be prepared to protect and take care of ourselves, family members and neighbors. Alabamians are actually pretty good at doing that.
But, there is also a role for governments at all levels. Local governments actually play the most important public role because they are closest to the people of their areas and have the first responders already employed and trained to take care of the needs of local residents during the period running up to, during, and in the immediate aftermath of the storm. State governments manage the preparations before the storm and provide the support local governments need afterward to do their jobs. The federal government supports the state and local efforts, which typically means providing the lion's share of the money needed, anywhere from 75 percent to 90 percent of the costs. So there's not one emergency management agency involved in responding to hurricanes but three, corresponding to each level of government.
The day before Hurricane Sally hit, I was individually briefed by the Director of the National Hurricane Center Ken Graham, FEMA Administrator Pete Gaynor and Coast Guard officials. That same day I went to the White House and made sure we had a good line of communication in case we needed help, which looked likely at the time. I have to say, the White House was immediately responsive and has continued to be so.
How has FEMA handled the federal response to Hurricane Sally? When the state of Alabama requested a pre-storm disaster declaration, which triggers federal financial support for preparations and response during the storm, FEMA and the White House gave the okay in just a few hours. On that day before when I spoke with the White House, I asked them to send FEMA Administrator Gaynor to my district as soon as possible once the storm cleared to see the damage and meet with local officials. He came three days after the storm and spent several hours touring the damage with me and meeting with local leaders. When the state of Alabama requested a post-storm declaration, triggering federal financial support for public and individual assistance, FEMA and the White House responded affirmatively in less than 48 hours – record time.
Public assistance is federal financial support for the costs to state and local governments as a result of a storm. This includes water bottles and meals ready to eat for locally requested points of distribution, debris removal and cleanup costs (think of the large tandem trucks picking up debris piled up on the right of way), as well as the costs to repair damage to public buildings and infrastructure like roads and bridges, and in the case of Sally damage to the Port of Mobile.
Individual assistance, as the label states, goes to individuals affected by the storm. Private assistance won't pay something you have insurance for, but it does pay for a variety of losses, particularly having to do with an individual's home. So far 60,000 Alabamans have applied for individual assistance and already FEMA has approved $42 million. If you haven't applied for individual assistance there's still time for you to do so online at DisasterAssistance.gov, or if you need help in applying call FEMA's Helpline at 1-800-621-3362. If you have applied for individual assistance and have been denied, appeal the decision because frequently the denial is simply because the applicant didn't include all the needed information.
Many people were flooded by Sally and over 3,000 of them have made claims to the National Flood Insurance Program. Over $16 million has already been paid out on those claims. The Small Business Administration has approved over a thousand home loans to people with storm losses, totaling over $40 million, and many more loan applications are still pending.
So, how has FEMA performed in responding to Hurricane Sally? So far, pretty darn well. I want to thank FEMA Administrator Gaynor for coming down here so quickly after the storm and for FEMA's quick and positive responses to all our requests. And I want to thank President Trump for his concern and quick response to Alabama's requests for disaster declarations. Hurricane Sally was a brutal experience for us in Alabama, but FEMA's response shows that government can do good things, helping people and communities when they really need it.