Alabama House District 104 Democratic Candidate Stephen Carr Speaks Out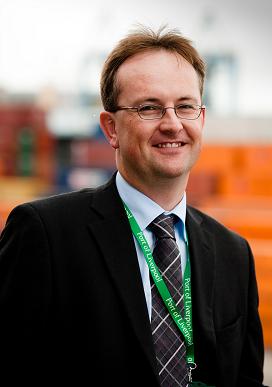 By Lee Hedgepeth
Alabama Political Reporter
MOBILE — Stephen Carr is currently running for the Alabama House seat for the 104th district. He is the only Democrat in the race.
Running on the Republican ticket are Ralph Carmichael, Susan Hightower, Nathan Davis, Charlie Plyler, and Margie Wilcox. The election will be held October 15th of this year.
This weekend, Carr sat down with Alabama Political Reporter for an exclusive interview. Below are the questions and answers.
APR: Why are you running for the state house?
Carr: My main purpose in running for this office is to be able to continue the work of serving my community, state, and nation that I have done my entire working life. From my time serving in the US Army, to my work as a child and adolescent therapist at a community mental health agency, to my more recent work as a disaster response and recovery program manager, I have proven that I am able and willing to serve the public and to work on their behalf to address issues that face all of us.
Further, my work as a teacher through the years has given me a perspective that is unique among candidates in that I am well aware of the concerns that young people have and their fear that graduating high school and college will not ensure that they will be able to get a job that pays a living wage so that they may move on with their life and away from their parents' house. I want to represent those who work each and every day to provide for their families and who struggle against the political machine that targets wages and benefits of workers for cuts in the budget while extending and increasing corporate benefits of tax forgiveness/incentives to those who need them the least.
I believe that responsible government is one that is fiscally conservative while maintaining its mindfulness of the needs of the most vulnerable in our society. This means being slow to spend money that "we" do not have and making sure that the programs that are vital to reduce and prevent poverty are not the source for making up budget shortfalls.
I am also running because I believe that the people in my district needs to elect a representative who comes from a working class background and understands what it means to have grown up here, in Mobile County. The people who live and work in this district are hard working, patriotic, professional, and have respect for their neighbors and their elders. We need an elected representative who will represent those values and who will make sure that those values and interests are represented in Montgomery.
APR: Many Democrats in your district have expressed concerns about your view of the Party. Before you announces your run for office, you said the following, "…If I do decide to run, I would enter the race as an independent candidate as I am not confident that either political party currently in power truly has the best interest of the electorate in mind when they consider and vote on proposals that become yet more laws that restrict the rights of the individual to make his/her own decisions in their daily life." Why did you decide to run as a Democrat, and why should Democrats believe that you will represent their values, if you do not think the Party represents yours?
Carr: My decision to run as a Democrat was ultimately decided by my family of origin. I grew up in a family that was touched by many issues and who struggled to make ends meet at many times in our history.
My grandfather worked for Mobile Pulley works for nearly thirty years and I remember him not only tired from his job in the machine shop, but also tired from having to worry about his ability to make a consistent living for his family. He belonged to the local machinist union and he related stories of the work that was involved with negotiating and struggling against those factions who would have rarely, if ever, listened to the workers if it were not for the union. My mother, sister, wife, cousins, friends, and I have, or are, working as a teacher in the Alabama public school system.
I fully understand the constant struggle they have to maintain healthcare benefits, gather classroom supplies, fight for comparable salaries with other states, and at the same time provide the incredibly important education that our children need in order to succeed. When I was trying to decide whether to run, or not, in this campaign I asked friends and family through social media to give me their opinion and insight as to whether I should run and under which banner I should fight for this office. Ultimately, understanding the Alabama Democratic Party platform and its continued support for workers in the public sector and its work to support our teachers in the State, the choice to acknowledge my Democratic values was easy.
I am very much repulsed by the constant gridlock and hate-filled speech that comes from both Republican and Democratic Parties at times in the National political debates and I do believe that I represent the majority of individuals and families in this country who are centrist in their politics. For this reason, I did consider for a very short period of time running as an independent candidate. However, the day that I heard that the Alabama GOP executive committee actually considered a vote to ban members of its party who "disagree with a party platform issue" was the day that I was able to cast aside any thoughts of pursuing the independent nomination.
The Democratic Party in Alabama has been nothing but kind and consultative for me during this process and I am very thankful that we are able to tolerate differences of opinion without an attitude of discarding anyone who would dare to disagree. Long answer I know, but the short answer is that I am a Democrat and will do everything in my power to represent the interests Democrats as well as those in my district who may be affiliated with any other political party as I am able.
APR: What are your main disagreements with Democratic Party platform, and do you see this as a potential problem for you?
Carr: My main point of concern is on the issue of gun control and 2ns amendment rights. I do support the 2nd amendment and believe that we should pursue policies that will make it safer for the public to own weapons, but that do not overly restrict the individual right that is guaranteed in the Constitution. I do not support a ban on any weapon that is currently legal to manufacture.
Rather, I support legislation that would limit the capacity of magazines for semi-automatic weapons that are currently legal to manufacture and possess. I do support closing the gun-show loophole by requiring private sellers at gun shows to work through a licensed dealer at the gun show in order to access the Federal background check system. I am supportive of law enforcement in that I would support legislation that ensures adequate funding for police personnel and equipment.
Again, I believe that public sector workers (police, firefighters, EMT's, teachers, state and county/city workers) and our veterans deserve our support and praise, not the constant attacks on benefits and pay that they currently experience in the political process. Ultimately, I believe that I am able to work with anyone who is willing to work toward solutions and this means that even in areas of disagreement, I am able to set aside personal beliefs in order to serve the public interest.
APR: What is your position on the Alabama Accountability? Do you believe it is as effective use of taxpayer money? Do you support Rep. Craig Ford's proposal to reallocate AAA funds to the Alabama Math, Science, and Technology Initiative?
Carr: I am opposed to the process by which this bill was introduced and passed and I am opposed to its use of taxpayer funding in order to send our public school children to private schools. I do support Rep. Ford's proposal and I have seen firsthand how beneficial AMSTI is to students in our public school classrooms.
APR: It has become clear recently that in special elections like the one in which you are participating, voter turnout is critically important. Sam Jones in Mobile, for example, easily could have one had voter turnout in some precincts been as high as in previous elections. What is your plan to turn out voters?
Carr: My plan is to mobilize individuals and families who support our veterans, teachers, public sector employees, and our most vulnerable populations by door-to-door canvassing, advertising, speaking engagements, social media, and ultimately offering voters a choice of a candidate who truly represents their interests as opposed to allowing for a "no opposition race" like we have seen too often in recent history. I believe that in races that include no opponent, those voters who are obviously disenfranchised will not turn out to vote. I plan to offer them an alternative and present a compelling case as to why I should be the one they choose to send to Montgomery.
APR: There has been much debate about the financial cost of special elections. What do you think about the recent flurry of Republican legislator that have moved on to more lucrative careers in lobbying, etc.? Would you propose or support legislation to regulate lobbying by former members of state congress (even in the opposing house), or legislation to require lawmakers who resign midterm to pay some money toward the special election to replace them?
Carr: I do believe that public servants have an obligation to serve out their term with few exceptions, such as medical or family emergencies. A better job offer is not a reason that I consider adequate for resigning a publically elected position. What responsibility the official has for repayment of the cost of special elections is a question for the legislature and I would propose legislation that is reasonable. Maybe there should be a buyout clause of some sort that is written into the legislator's commitment to serve the public.
Lobbying firms, if they want the potential employee to work for them, would have responsibility to the State to pay a portion or all of the cost associated with a special election. Further, I would support legislation that would impose rules on nepotism in the legislature. In every organization I have worked, public or private, there have been rules against nepotism and I believe the same should be true for legislators. Family members either direct or extended, serving as legislators in a particular district or area of the State should be an area of concern for the people. Family members serving alongside one another, in elected positions, presents a conflict of interest in my opinion and should not be allowed by State government.
APR: Do you think that you can win this race?
Carr: Not only do I believe I can win this race, I believe that I must win this race in order for the people of this district to finally have a representative who is not in the office for his own best interest, but who will represent what is in the best interest of the public. My record of public service is clear and it is undeniable that I have worked on behalf of others for my entire career. I have not amassed a personal fortune as a result of my work in the public arena.
I have not garnered favors or contracts from the government entities that I have represented in my work as a program and project director. Instead, I have overseen programs and projects that have helped thousands of individuals and families recover from the devastating effects of hurricanes and tornadoes. I have worked with children and young adults in my community to overcome barriers and obstacles to their success.
I have served and am only running for this office to continue to serve. If the public wants an individual with a servant's heart, they will vote for me. I believe that the public does want that type of representative and that is why I do believe I can win this race.
Three mental health crisis centers coming to Mobile, Montgomery and Huntsville
"Today marks a culture change in Alabama for treatment of individuals with mental illness and substance use disorders," Mental Health Commissioner Lynn Beshear said.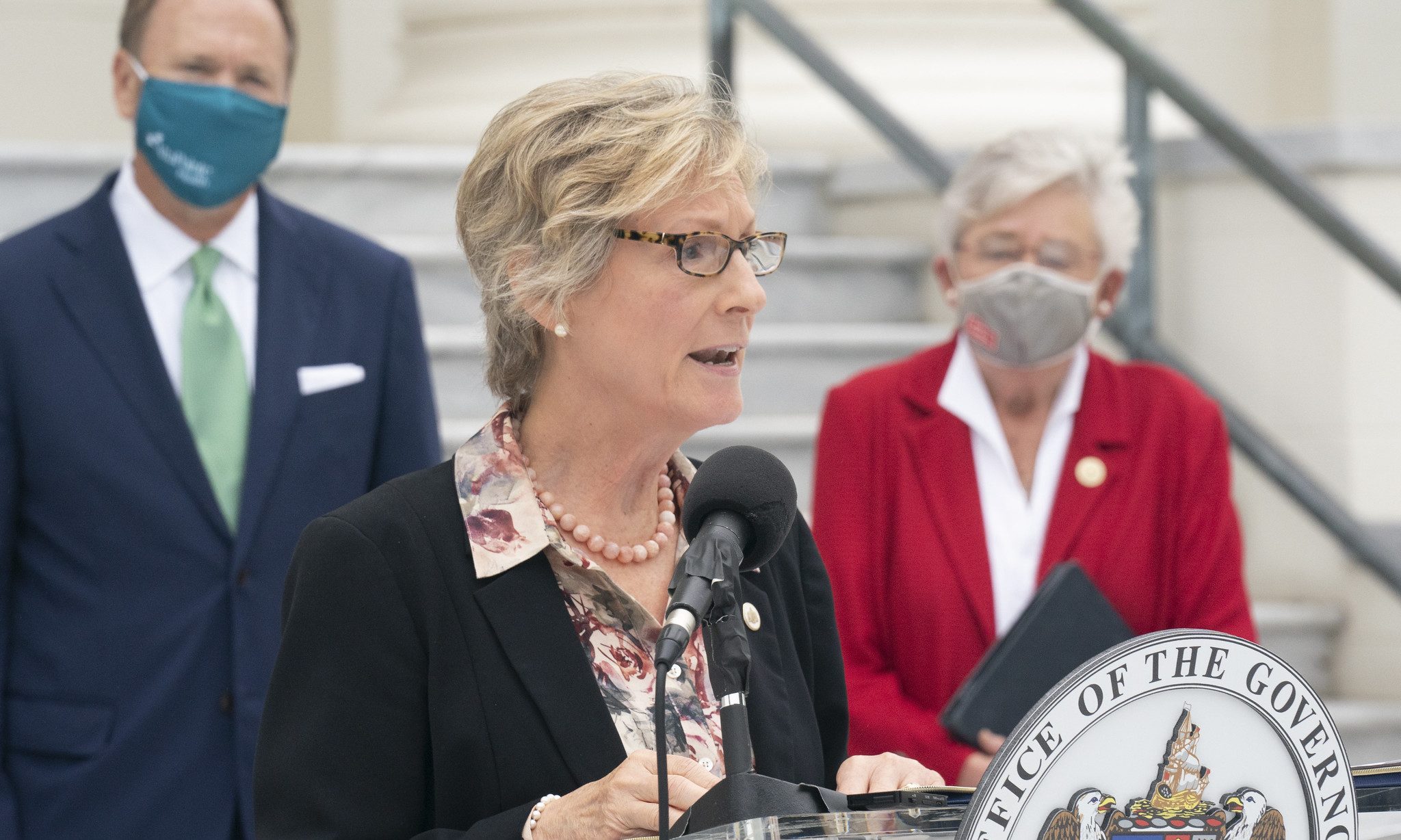 Gov. Kay Ivey on Wednesday announced an $18 million project to create three new mental health crisis centers to be located in Mobile, Montgomery and Huntsville. 
These centers, once in operation, will reduce the number of people suffering from mental health crises who are hospitalized or jailed, Ivey said during a press briefing in front of the Capitol Building in Montgomery. 
"When these facilities are open and fully staffed, these centers will become a safe haven for people facing mental health challenges," Ivey said. 
Lynn Beshear, commissioner of the Alabama Department of Mental Health, said during the briefing that the centers will provide "recovery based" care with "short term stays of a few hours, or up to a few days, to provide treatment, support, and connection to care in the community." 
"Today marks a culture change in Alabama for treatment of individuals with mental illness and substance use disorders," Beshear said. 
Beshear said AltaPointe Health in Mobile will operate one of the three facilities, and once built it is to serve Mobile, Baldwin, Clarke, Conecuh, Escambia, Monroe and Washington counties with 21 new beds, including 15 temporary observation beds. Altapointe will begin with a temporary space while constructing the new facilities, she said. 
Beshear said the Montgomery Area Mental Health Authority is partnering with the East Alabama Mental Health Authority and the Central Alabama Mental Health Authority to serve the 11 counties in Region 3 with 21 new beds, including 10 temporary observation and respite beds. 
"The regional crisis center will be located in Montgomery, and will be open to walk-ins and for drop off by law enforcement, first responders and referrals from emergency rooms," Beshear said. 
Wellstone Behavioral Health in Huntsville was selected to open the third center, and will do so at a temporary site while a new facility is being built, with the help of an additional $2.1 million from local governments, Beshear said. That facility will eventually have 39 beds, including 15 for temporary observation and 24 for extended observation.
"There's not a day that goes by that after-hours care is not an issue in our state," said Jeremy Blair, CEO of Wellstone Behavioral Health, speaking at the press conference. "And so I applaud the Department of Mental Health and the leaders for their efforts in recognizing that and taking it a step further and funding our efforts here." 
Asked by a reporter why a center wasn't located in Jefferson County, one of the most populous counties with a great need for such a center, Ivey said those residents will be served in one of the other regions. 
"Plans are underway to continue this effort. Today's beginning, with these three crisis centers, is just the beginning," Ivey said. 
Ivey added that request for proposals were sent out for these three centers and "it was a strong competition for the location of these three crisis centers." 
Alabama House Majority Leader Nathaniel Ledbetter, R-Rainsville, said during the briefing that more than a year ago, Ivey asked him what the state should be looking at, and that he replied "we're failing miserably in mental health."
Ledbetter said Ivey asked him to take on the challenge of correcting the state's response to mental health, and a team was created to do just that. 
"Working together, today's announcement will not only change Alabamians lives, but will help to save lives," Ledbetter said.