Bentley Announces 350 Automotive Jobs in Tuscaloosa
By Brandon Moseley
Alabama Political Reporter
On Monday, Alabama Governor Robert Bentley (R) announced that Purico Group and Bolta Werke GmbH were building their first U.S. production facility in Tuscaloosa.
The two sister companies announced at a news conference that they will invest $39.5 million into the facility creating over 350 new jobs by 2016. The Bolta Werke GmbH facility will produce parts for automotive manufacturers, including Mercedes-Benz U.S. International in Vance and Volkswagen in Chattanooga, Tennessee.
Governor Bentley said, "Alabama has a positive business climate and the best workforce you can find. I appreciate Bolta for making this investment. On the state and local levels, we are committed to helping Bolta succeed."
Alabama Secretary of Commerce Greg Canfield (R) said, "The quality of our workforce is a great match with the quality of the products manufactured by Bolta. We welcome Bolta as the newest member of the Alabama automotive family, and we look forward to a long and successful relationship between the State of Alabama and Bolta Werke GmbH."
The CEO of Bolta Werke GmbH, Christian Falk said, "With a new production facility in Tuscaloosa, Alabama, Bolta will not only be able to support Mercedes-Benz and Volkswagen in close proximity, but also valued Tier 1 suppliers like Rehau. Because of the strong support from the TCIDA and the commitment from the City of Tuscaloosa, Tuscaloosa County and the State of Alabama, Bolta feels very welcome in Tuscaloosa and is proud to have selected the right partner and location to make this expansion a success."
Bolta Werke GmbH was founded in 1921 and is based in Nuremberg, Germany. The company has been part of the Purico Group of the United Kingdom for almost 30 years. Bolta makes specially-molded plastic parts and chrome-plated surfaces for premium automotive manufacturers, including Mercedes and Volkswagen.
The executive director of the Tuscaloosa County Industrial Development Authority (TCIDA), Dara Longgrear said, "Tuscaloosa County is strategically located in the heart of one of the most productive and emerging regions in North America. Due to the location advantages of Tuscaloosa County, manufacturing and industrial leaders have been able to maintain successful enterprises in this area. Furthermore, they have found a workforce and a business-minded community that supports and facilitates the success companies need in today's economy."
Governor Bentley said, "Recently, Area Development magazine ranked Alabama as one of the top five states for doing business – for the fourth year in a row. Our labor climate, our workforce development programs and our overall business environment helped us achieve this ranking. I'm proud that Bolta is joining us, and I'm proud that even more great products will be 'Made in Alabama.'"
Trump Truck and boat parades this weekend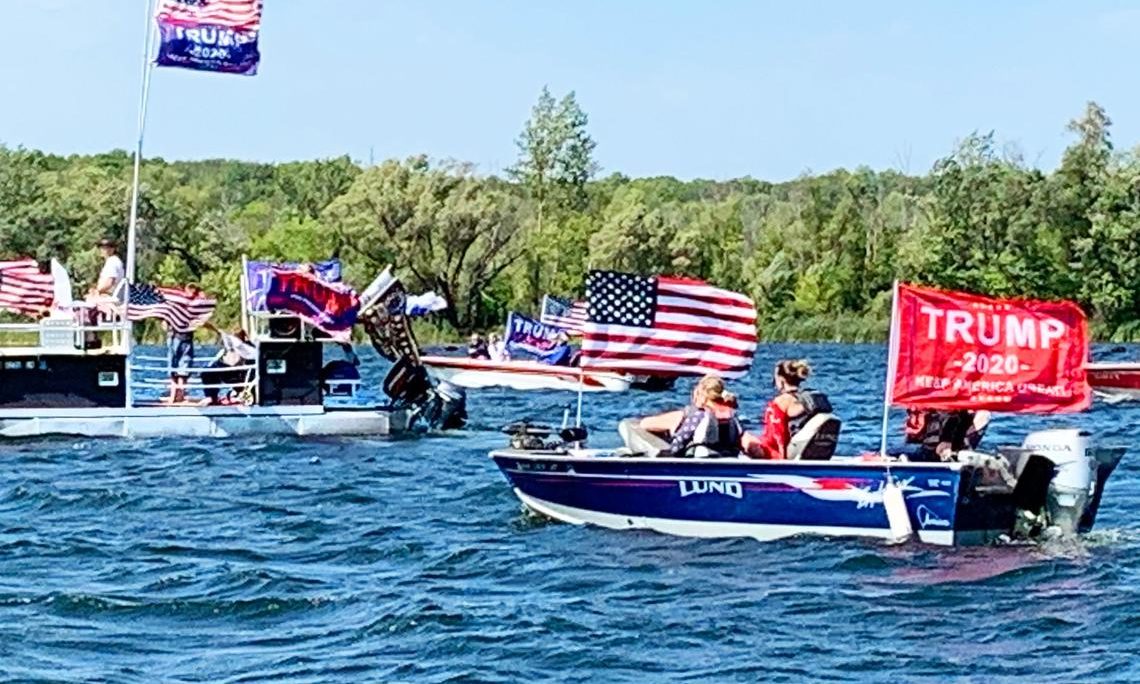 As Election Day draws near, Alabama Republicans are excited about promoting the re-election of Donald J. Trump as President and the election of Tommy Tuberville for U.S. Senate. This weekend two pro-President Trump events are happening in the state. There will be a truck parade from Ashland to Phenix City on Saturday sponsored by the Clay County Republican Party, while there will also be a boat parade on Wilson Lake in the Shoals sponsored by the Colbert County Republican Party on Sunday.
The pickup trucks will assemble at the Ashland Industrial Park in Clay County, 8240 Hwy 9, Ashland. There is a pre-departure rally at 10:00 a.m. central standard time. The trucks will depart at 11:00 a.m. and then proceed on a parade route that will take them into the bitterly contested swing state of Georgia. The Trump Pickup Parade will wind through east Alabama and West Georgia traveling through LaGrange and Columbus before concluding near the Alabama/Georgia line in Phenix City, 332 Woodland Drive, Phenix City at approximately 2:00 p.m. central time. Speakers will begin at 3:00. Trump flags will be on sale at the event.
The Phenix Motorsports Park will be hosting what sponsor hope could possibly the world's largest Pickup Tuck parade in U.S. history that is routing over 50 mile through Georgia in effort to "pickup" President Trump's numbers in GA.
A number dignitaries have been invited to address the Phenix City rally, including Coach Tuberville. Former State Sen. Shadrack McGill, Trump Victory Finance Committee member former State Rep. Perry O. Hooper Jr., and Paul Wellborn, the President and CEO of the largest Family owned Kitchen Cabinet manufacture in the USA are among the featured speakers who have committed to speak at the event.
Entertainment will be provided by: Charity Bowden, an up and coming country music singer who was the runner up on "The Voice". Charity will sing 'I am Proud to be an American' as well as songs from her Voice performances. The McGill Girls will also perform. The three beautiful and talented sisters will be singing patriotic songs in three part harmony. Geoff Carlisle, a professional DJ will be keeping the crowd pumped with music and entertainment.
Following the speakers and the entertainment there will Trump truck-vs- Joe Bidden truck races down the drag strip for the finale.
The Northwest Alabama boat parade will be on Sunday. The boats will gather at 2:00 p.m. near Turtle Point and then the flotilla will parade around the open waters of Wilson Lake til 3_00 p.m.. There will be a contest for best decorated Trump boats.
Trump supporters have held a number of large boat parades across the state to show their support for the re-election of Pres. Trump.
Boat parade sponsors say that this parade will be: pro-American, pro-law enforcement, pro-military.