Reporter Turns Private Investigator to Dig Dirt on Nonprofits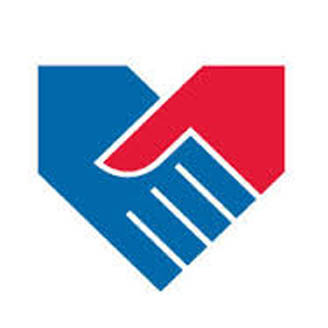 By Bill Britt
Alabama Political Reporter
MONTGOMERY—A battle taking place in Mississippi has crossed the border as a one-time investigative reporter-turned private investigator, is looking into several non-profits and at least one powerful state legislator in Alabama.
Eddie Curran, formerly of the Mobile-Press Register, now serves as a private investigator for the Mississippi based non-profit Bigger Pie Forum.
According to the non-profit's website, they "research and talk about ideas that encourage economic freedom, discourage cronyism, and help Mississippi's economy grow."
The group says that they, "want to bake a bigger economic pie that gives everyone a chance to get a larger slice."
Bigger Pie seems to be very interested in energy, specifically the Kemper County Energy facility in Mississippi.
Bigger Pie Forum has been a vocal critic of the new power facility, with the founders Ashby Foote and Kelley Williams routinely speaking out against the project.
Those who support the jobs created by the energy and coal industry have also been vocal in their suspicions of Bigger Pie and it founders.
Curran says he has been hired by Bigger Pie Forum to investigative groups who have, "publicly criticized and [or] accused Bigger Pie Forum."
Over the last several weeks, Curran has made calls and sent out emails requesting information from various non-profits and individuals who may have allegedly made disparaging remarks about Bigger Pie or its supporters.
Curran said he sent out one such email to the Alabama Speaker of the House, Mike Hubbard. While Curran would not share a copy of the email, he did confirm that he sent an email to Hubbard and that in the email he referenced an attack on Public Service Commissioner (PSC) Terry Dunn (as reported by John Archibald). Archibald wrote that Hubbard called Dunn to his office and told the commissioner that he was "taking his job too seriously."
Curran said, in part, he wrote the Speaker to ask, "Why would he summon a PSC commissioner to his office?"
Dunn has repeatedly stated that he has been under attack by those who would protect the profits of big power and big coal.
Curran said he became interested in Dunn because various groups were trying to "paint him like some environmentalist as a way of trying to mess with him…to try to paint him as kind of a nutcase." He said Dunn was being attacked because he was raising the question about rates and not because he was a nutcase.
Bigger Pie has been a critic of power rates relayed to the Kemper facility.
So, it would appear that Curran as a P.I. is now tasked with digging the dirt on anyone who may criticize the critics.
Curran's email is said to also have drawn attention to Hubbard's $12,000 a month contract with the power provider, Southeastern Alabama Gas District (SEAGD).
Hubbard served for almost two years as part of the energy companies business development team but has recently abandon the high paying job "because of unfounded criticism being generated by politically-motivated liberal groups in Montgomery," according to Hubbard.
Along with Hubbard, Curran says he is investigating the JobKeeper Alliance as well a PACE.
JobKeeper Alliance says it is "an alliance formed between the business community and labor. This partnership is cemented by the two group's mutual interest in protecting jobs and working to create new jobs."
According to the organization's website, PACE states, "The Partnership for Affordable Clean Energy (PACE) is a coalition of working people, business owners, environmentalists, and trade organizations who are fighting for fair, responsible energy policies."
The official list of partners with PACE reads like a who's who of the business and labor community. From the AFL-CIO to the Business Council of Alabama, to the Coalition of Alabama Waterway Associations and the Alabama Cattleman's Association.
However, Curran doesn't seem to see a coalition of business and labor, but rather a more sinister affiliation of shadow groups who are out to protect to interests of energy and coal.
Curran says he was hired by Bigger Pie after JobKeepers and PACE published reports criticizing the organization financial activities.
Pickering has an opportunity to return millions of taxpayer dollars to the state
ITD money given to Bigger Pie Forum raises major questions
Recently, the JobKeepers Alliance called attention to the "transfer of taxpayer money to the Bigger Pie Forum. The money at issue is unused funds held by the no longer operational Institute for Technology Development (ITD), a nonprofit subsidized by Mississippi taxpayers for two decades to the tune of $32 million."
The president of Bigger Pie, Foote, recently told the Jackson Free Press, "Bigger Pie Forum has used some profits from ITD businesses."
JobKeepers also accused Bigger Pie's other chief, Kelley Williams, of "using the money from ITD to fund its fight against [the Kemper Energy facility], one of the state's largest technology-based economic development projects."
Curran said that, like Dunn, his client Bigger Pie has been attacked by JobKeepers which prompted his investigation.
JobKeepers' Executive Director, Patrick Cagle also received an a call and a email from Curran who questioned —among other things—the fact that Cagle's father was once the head of security for Alabama Power.
He also sent a similar email to Lance Brown, the executive director of PACE.
In Curran's emails he seems fixated on a conspiracy that he believes exist between PACE, JobKeepers and power providers.
Curran says that his report will be distributed on the web with a video of his complete investigation later next week.
Inmate assault injures two St. Clair prison correctional officers
The assaults happened at approximately 7:30 p.m. and both officers were taken to a local hospital and treated for those non-life-threatening injuries.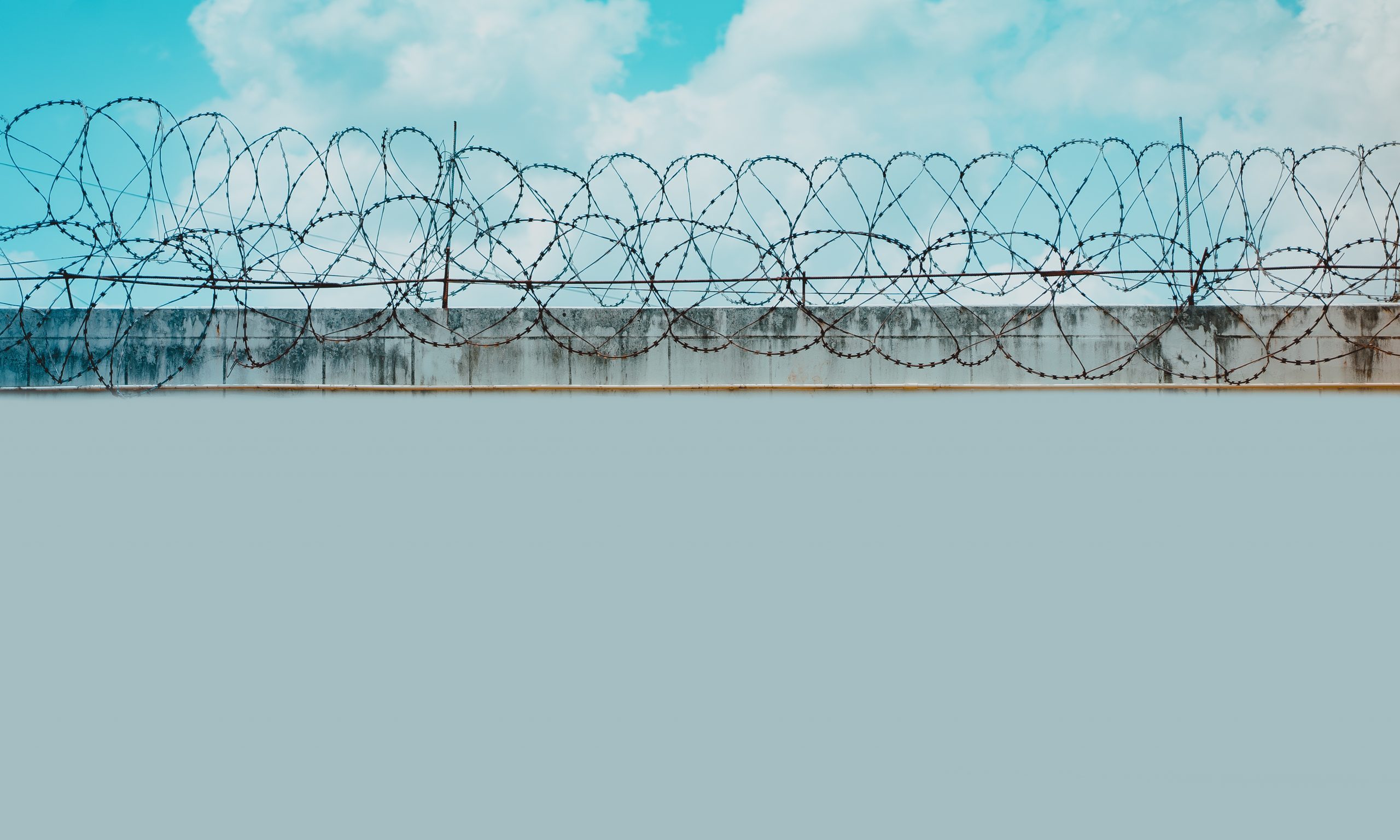 Two correctional officers at St. Clair Correctional Facility were injured in an inmate-on-officer assault on Monday, the Alabama Department of Corrections confirmed to APR.
Among the two officers who sustained non-life-threatening injuries was a basic correctional officer (BCO), a position created in May 2019, who are not Alabama Peace Officers Standards and Training Commission (APOST) certified and who have some limitations on working directly with inmates without correctional officers present.
The other officer injured was a full correctional officer, Alabama Department of Corrections spokeswoman Samantha Rose told APR in a message Friday. The assaults happened at approximately 7:30 p.m. and both officers were taken to a local hospital and treated for those non-life-threatening injuries and subsequently released, according to Rose.
"The ADOC condemns all violence in its facilities, and the actions taken by the inmate against ADOC staff are being thoroughly investigated," Rose said. "As the investigation into this incident is ongoing, we cannot provide additional detail at this time. More information will be available upon the conclusion of our investigation."
The ADOC created the new basic correctional officer position to bolster the state's woefully understaffed prisons. The creation of the position was also at the suggestion of experts ordered by a federal court to study the department's staffing problems, ADOC attorneys wrote to the court in a filing in 2019.
The ongoing lawsuit is over the state's handling of mental health in prisons.
The Southern Poverty Law Center and the Alabama Disability Advocacy Program filed the 2014 suit arguing the state was indifferent to the health of inmates dying by suicide in greater and greater numbers.
Attorneys for the plaintiffs in June argued that ADOC was far behind on the court-ordered hiring new additional officers. It has been more than two years since U.S. District Judge Myron Thompson ordered the Alabama Department of Corrections to hire an additional 2,000 correctional officers by 2022.
U.S. District Judge Myron Thompson in a previous opinion wrote that prison understaffing "has been a persistent, systemic problem that leaves many ADOC facilities incredibly dangerous and out of control."
"Taken together, ADOC's low correctional-staffing level, in the context of its severely overcrowded prisons, creates a substantial risk of serious harm to mentally ill prisoners, including continued pain and suffering, decompensation, self-injury, and suicide," Thompson's previous opinion continued.
The SPLC in court filings late last year expressed concern over the use of basic correctional officers in Alabama's overcrowded and understaffed prisons. ADOC attorneys have argued to the court, however, that BCO's are adequately trained to do their jobs and are needed for the department to hire the necessary number of officers per the court's timeline.
In a court filing on Thursday, attorneys for the plaintiffs asked the court not to again delay site visits to Alabama prisons by two experts who are tasked by the court to determine which positions should be filled by correctional officers and which by BCO's and which by another new position, called cubical correctional officers, who are to have no direct interaction with inmates.
Those visits were to begin in May, but both parties in the suit agree to wait due to the COVID-19 pandemic and the threat it posed to the experts, who are particularly vulnerable to the disease due to "age and other factors," according to court records.
Both parties again agreed to postpone those visits in June for those same reasons, those records show. ADOC seeks a third extension but attorneys for the plaintiffs argue that the experts can visit the prisons while keeping themselves, prison staff and inmates safe from harm of COVID-19 and that thousands of employees and contractors enter Alabama prisons daily.
The plaintiff's attorneys argue in the court filing that the expert guidance is needed because ADOC wishes to use BCO's and cubical correctional officers to comply with the court-ordered hiring of additional staff by Feb. 20, 2022.
"Ensuring adequate staffing is of upmost importance to address the constitutional violations underlying mental health care within ADOC," the plaintiffs' attorneys wrote to the court Thursday.
ADOC in May was employing 494 BCO's, a 57 percent increase in the number of BCO's employed in Oct. 2019, according to ADOC's staffing numbers. The number of correctional officers working in Alabama prisons fell by two percent during that time, dropping from 1,319 to 1,287.