ALGOP Chairman Needs to Check Facts

By Dr. Henry Mabry
Executive Secretary/Treasurer of the Alabama Education Association
Perhaps the chairman of the Alabama Republican Party should have checked with the governor's office before casting blame for the announced closure of the International Paper Mill in Courtland.
A statement from the GOP blames the Alabama Education Association for "playing politics" in the plant's closing. AEA has not said one word regarding the closing and would, in fact, be supportive if the state could help avoid the plant closure as it has in other industry recruitment and retention efforts.
The AEA, along with lawmakers from both parties, helped block ill-advised legislation in 2012 that would have created yet another cash giveaway for industry recruitment incentives at the expense of education. AEA will support case-by-case economic incentives for new, high paying jobs, but AEA is not going to support a blank check given out to businesses that are not creating new jobs. That is plain old corporate welfare.
In mid September, Gov. Robert Bentley's press secretary, Jennifer Ardis, quoted a top official at IP —Printing and Communications Papers Senior Vice President Tim Nicholls —as saying incentives were not the issue in the company's decision to close the plant.
Ardis told The Birmingham News/AL.com, for a story published Sept. 16 that IP wasn't interested in incentives from the state.
"It's a supply-demand issue," said Ardis. "The governor and company officials with International Paper have discussed incentives, but International Paper has made it clear to the governor that they do not need incentives. They need customers to buy their paper products that are produced at the plant."
Now, who is playing politics?
Bill Armistead, chairman of the Alabama Republican Party, should have gotten his story straight before going off half-cocked and lashing out without presenting any rational facts and solutions.
The plant closing is truly tragic for families, who depend on IP for a living, but Bill Armistead should be looking for ways to help the company and the people of Lawrence County solve their problems instead of simply lobbing political bombs.
The AEA and senators from both parties opposed the cash giveaway for industry recruitment incentives at the expense of education in 2012. AEA will continue to oppose such legislation in the future that would be a huge windfall to businesses that don't create jobs.
That incentives bill and accompanying constitutional amendment would have been nothing short of a looting of money from the public schools and colleges and universities of Alabama.
There are existing laws in Alabama that provide tax credits for new or expanding capital projects, and it makes no sense to provide a new set of tax credits that would continue to chip away at the state's underfunded education system with no justification.
The bill, if it had been ratified by the constitutional amendment, would have allowed businesses and industries, under certain conditions, to collect income tax from their own employees and keep the money. Under state law today, those taxes are remitted to the state strictly for education purposes.
In addition, existing companies could have fired up to one-third of their work force and still be given the state income tax of the company's remaining workers as a bailout.
That was bad legislation then, and it's bad today. And it wouldn't have saved a single job at International Paper, according to Nicholls, the senior company official.
The decision to close the mill was driven by dwindling global demand for the specific paper products produced at Courtland, according to Nicholls. The mill produces paper for forms, envelopes, labels, copiers, printers, newspapers and magazines.
The demand for uncoated free sheet paper in North America has been in decline since 1999 and has recently gone down as consumers continue to switch from newspapers to electronic alternatives such as online publications and electronic billing and filing.
Nicholls said last week the company explored numerous options for the Courtland facility, but decided closing it was the best option for the future.
These are the unfortunate facts surrounding the plight of the Courtland mill. It's unfortunate that Bill Armistead injected politics into an economic reality that adversely affected the lives of Alabamians who couldn't care less about his political posturing.
We can only hope Armistead will stop looking for boogeymen at every turn when things go wrong and start looking for solutions to help move Alabama forward.
Opinion | Changing lanes on the Alabama Workforce Superhighway
As we come out of the pandemic we have a new view of the world and with our innovative hats on, we now look at workforce issues through a new and different lens.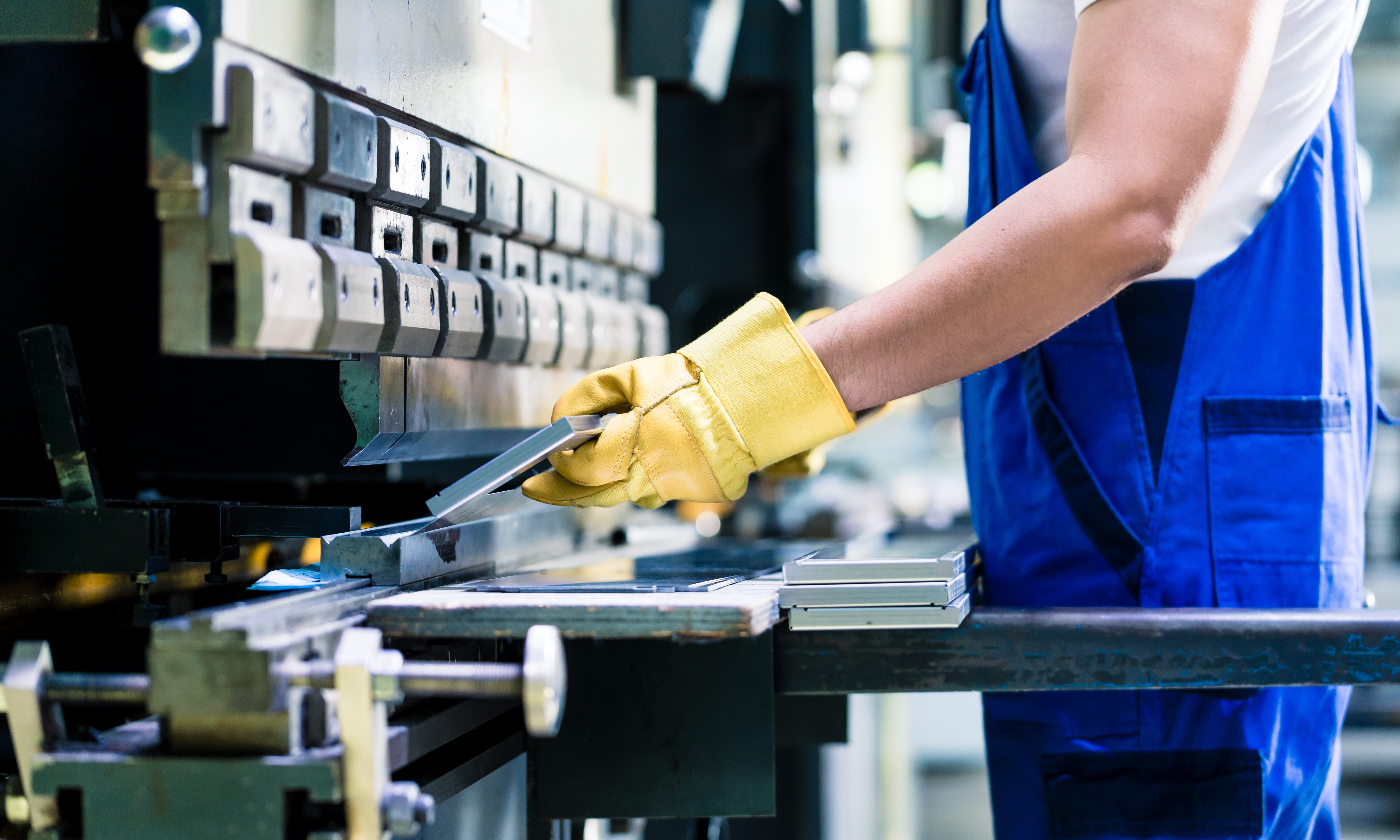 Hello friends and welcome back to the Alabama Workforce Superhighway! Our last stop was the AlabamaWorks Virtual Workforce Conference in September. The conference gave us a lot to think about on the drive ahead. It was great to be among workforce professionals again to share and discuss where we are as a state and, just from a mental perspective, I needed it!
We have so many opportunities staring us in the face that we did not have pre-COVID. The work we have all been doing is more important now than ever before. Did our previous challenges go away due to COVID? Absolutely not!
Our workforce issues may have been "timed out," or perhaps they were on a break, but those issues continue to be our challenges. So, not only should we remain focused on our Success Plus goal of adding 500,000 workers in our workforce with credentials of value by 2025, we must also help our companies get back to work and work with their current and future employees.
We need to make sure they are technically ready for the impending automated world and assist them with all the tech-savvy tools that are being developed as part of Industry 4.0 and the ever developing "Smart Factory" concepts.
Alabama is rapidly moving in this direction, and we must have the workforce to meet the demands. This is one of the foundations for Gov. Kay Ivey's Success Plus plan. In almost every speech and presentation Ivey delivers, she mentions how absolutely critical our workforce is and that they must be ready for the work we are recruiting into Alabama.
To say 2020 has been strange, would be a colossal understatement and it keeps on giving! 2020 started as a typical year when many were planning and working with high hopes for a productive legislative session, school year or university semester, or simply hoping for a beautiful spring. Little did we know COVID-19 would turn us all inside out and literally stop the world in its tracks.
But, not in Alabama. Yes, it was a kick in the gut and our hearts go out to the many who have suffered or lost loved ones due to the pandemic. But as Alabama usually does, we are fighting back. With good solid leadership by Ivey, an extraordinary Governor's Office staff, a host of very smart cabinet officers and their respective department staffs, and most importantly, some very focused business leaders making good and sound business decisions, we are leading the nation in many aspects of our recovery.
In addition, as we come out of the pandemic we have a new view of the world and with our innovative hats on, we now look at workforce issues through a new and different lens. Yes, the drivers on the Alabama Workforce Superhighway are focused and determined with many great examples of courageous initiatives to assist our customers, overcome the issues and not only get back to pre-COVID productivity, but be even stronger.
So, what new opportunities has 2020 brought us when it comes to our workforce? Although the pandemic has brought many challenges it has also given us access to many people we did not have access to before. Who are these people? There are thousands who lost jobs that were vulnerable to the pandemic. Retail employees, hospitality and restaurant workers who in some cases were working two and three jobs to make ends meet, now have an opportunity to be trained for a less vulnerable job. Alabama has many jobs available as the world wakes back up. We NEED these people and our Alabama Workforce Stabilization Program is laser focused on these folks.
In the recent AlabamaWorks Virtual Workforce Conference we discussed the need for flexibility in order to adapt to change. To be successful in this "new normal" we must prepare our workforce by:
Creating new digital models for education and training

Upskilling (expand capabilities)

Re-skilling (acquire a new or improved skill)

Strengthening and enforcing safety measures

Reinforcing partnerships and pooling resources

Focusing on higher wage jobs
Yes, the world has changed, but we in Alabama were already moving in the right direction.
There are many people to thank for our progress and to name just a few: Governor Ivey and her staff set us on a course to meet those needs with the "Strong Start, Strong Finish" education initiative and gave us a strategy for success through the Success Plus plan. Lt. Governor Will Ainsworth, his staff and the Senate Leadership are very engaged as is the House Leadership with Speaker Mac McCutcheon, budget chairs and other many strong Representatives and Senators across the state. They get it!
Yes, we got this! But, we are nowhere near done and as you already know this work can never stop. To borrow some words from a great song, "we can check out anytime, but we can never leave." We can want to exit the highway, but we can never stop our drive on the Alabama Workforce Superhighway!