Brooks Says, " I Fight Because America's Future Depends on It."
By Brandon Moseley
Alabama Political Reporter
Congressman Mo Brooks (R) from Huntsville took to the floor of the to explain his position on the government shutdown, the debt ceiling, and the debate on the unpopular Affordable Care Act and how those things relate to America's future.
Rep. Brooks said, "As bad as government shutdown and debt ceiling risks may be, they are relatively inconsequential compared to the economic devastation resulting from an American bankruptcy."
Rep. Brooks said, "History proves shutdowns can be overcome, but a debilitating bankruptcy can destroy the America our ancestors took centuries to build. Knowing this threat, I fight over funding bills, the debt ceiling, and socialized medicine because they are the only leverage I have to cajole financially irresponsible Washington politicians into doing what must be done to prevent an American bankruptcy. I fight because America's future depends on it. This is not a fight America can afford to lose."
Rep. Brooks continued, "Today, Washington is in an epic political battle that will affect America's future for decades and centuries to come. Some see a fight between Republicans and Democrats. I see a fight between those who are financially responsible and those who are not, between those who have the understanding and backbone needed to prevent an American bankruptcy, and those who do not."
Brooks said, "Why do I fight? I fight for America's children and grandchildren. I fight for America's future. President Obama's five deficits have averaged $1 trillion dollars per year, the worst in history. America soon will blow through the $17 trillion debt mark, again, the worst in history." 'In each of the last five years, the federal government borrowed 20 to 30 percent of its operational costs. How many American families or businesses could avoid bankruptcy if, year after year, 20 to 30 percent of what they spent was borrowed money? Not many, and not for long. Economic principles don't care if you are a family, a business, or a country. If you borrow more than you can pay back, you go bankrupt."
Rep. Brooks warned, "America has been warned of the consequences of financial irresponsibility. Greece is further down the debt path than America. Greece's unemployment rate is 27 percent – worse than any year in America's Great Depression. Earlier this year, Cyprus confiscated as much as 60 percent of their citizens' savings and checking accounts. The Detroit and Stockton municipal bankruptcies risk retirees losing their pensions."
Rep. Brooks said, "Between 1976 and 1995, there were 17 government shutdowns. Yet, America's economy boomed in the 1980s and 1990s. Shutdowns can be overcome. No question, not raising the debt ceiling poses economic risks. No one knows for sure how much risk because America has never crossed this threshold before. Whatever it is, it can be overcome."
Rep. Brooks said that he understood the risks but chooses too fight anyway because,
"Too many Washington politicians pander to next election voters without caring one twit about America's future. Because appropriations bills, continuing resolutions, the debt ceiling, and the like are the only leverage I have to cajole financially irresponsible Washington politicians into doing what must be done to prevent an American bankruptcy."
"Think about the chaos and hardship that will ensue if America has no national defense, no FBI, CIA or DEA, no Social Security, Medicaid or Medicare, no NASA, no justice system, because an American bankruptcy has deprived us of the money needed to pay for them."
Congressman Brooks said, "I fight to minimize the risk of America suffering a debilitating bankruptcy that can destroy the America it took our ancestors centuries to build." "It is my duty to use any tools I can to win that fight because this is one fight America cannot afford to lose. That is why I fight."
Meanwhile Senate Democrats and the Obama Administration continue to refuse to negotiate on Republican demands that any Continuing Resolution (CR) contain concessions on the unpopular Patient Protection and Affordable Care Act (commonly referred to as Obamacare).
Republicans cling to the view that Democrats will negotiate rather than allowing the government shutdown to go into overdrive once the debt ceiling is hit on October 17. Some pundits including Paul Krugman in Monday's column argue that Obama will never negotiate with Republicans no matter the consequences.
Fiscal conservatives worry that the U.S. Federal Reserve can not continue to create new money in order to buy U.S. Treasuries so that Congress can keep giving the government more money to fund booming growth in entitlements like Social Security, Medicaid, SSI, SNAP, Medicare, and now subsidies for many families to purchase health care insurance.
Other economists argue that as long as there is a demand for dollars the Federal Reserve can keep making them in incredible quantities.
Congressman Mo Brooks is in his second term in the U.S. Congress.
Opinion | No peace, no calm, but that's "normal"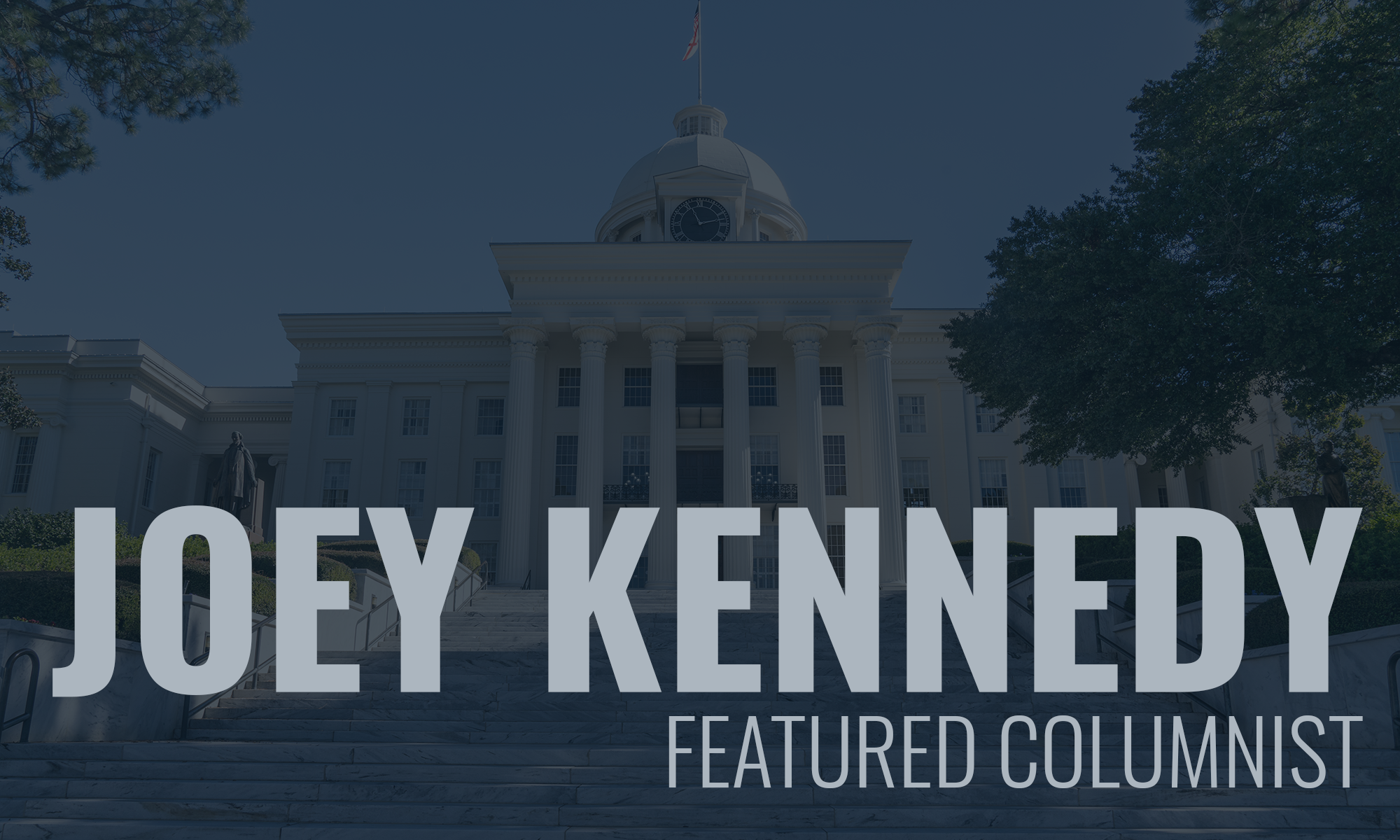 I have more than 100 students in my classes at UAB, and I can call only a few by name.
Masks are important, but I haven't yet learned to memorize foreheads, and that's really all I see when I look at a student's face. A few, with either a distinctive hair cut or color, or who have other identifying features in the upper half of their faces, I can name. Not many, though.
My students and I are on a first-name basis. But when I can't call their names, it leaves me confused and frustrated.
Like the world we live in today. Like these United States. Like Alabama.
A worsening pandemic, unrest across the country, a chaotic election a few days away, an economy in the tank, it is difficult for me to feel settled. Grounded.
Peaceful. Calm.
The 300th or so hurricane just zipped through Alabama this week. The storm was named Zeta because we're out of names for hurricanes. And there's still fully a month remaining in the hurricane season. Eta is next.
We may not know who the next president will be even by the end of next week. Or we could know Tuesday night if it's the blowout for Democrats that predictions say it will be. If former Vice President Joe Biden wins Florida, Michigan, or Wisconsin, it's pretty much over for Donald Trump.
But, then, we know how well the heavily favored candidates sometimes do, right Hillary?
Remember, if Trump does lose in Jimmy Carter proportions, he's still going to be president for another two-and-a-half months. There's no predicting what he'll do during that time, but we know this for sure:
No peace. No calm.
Our hope in Alabama has to be that U.S. Sen. Doug Jones is re-elected. That's the only choice that makes sense. A washed-up, mediocre football coach who doesn't have a clue about government and who has spent most of his time in Florida will not represent the state well, especially if the Senate goes Democratic, as expected.
Doug Jones is no "California liberal," as one columnist with Alabama Political Reporter described him. That's just a plea to the uninformed voter in a typical Republican effort to falsely spin Jones as something he is not. Hell, I wish Jones was a California liberal. We could use some of that in Alabama. Instead, for the most part, all our elected officials are simply philosophical clones of each other.
There are no new ideas. No effort to take the state forward. In most every quality-of-life category, Alabama ranks at the bottom or near it.
Our current leadership seems determined to keep us there.
Our elected officials don't even learn from their mistakes. Anti-masker Lt. Gov. Will Ainsworth contracted the coronavirus, and, thankfully, he recovered. Still, he remains a maskhole.
SMH.
Trump contracted the coronavirus, too, and after being surrounded by a grumble of the best doctors at one of the best hospitals, he came back, snatched that mask off his face, and almost immediately began holding those foolish superspreader political rallies again.
The cult members attend, many without masks or social distancing, and some of the cult members die.
Meanwhile, Trump flies away in that fancy jet we taxpayers own, and, in at least one case, leaves his supporters stranded outside in the bitter cold for hours. Loyalty to the cult of Trump pays huge dividends, I write sarcastically.
There is no peace. No calm. This is not to be had in the America Trump made "great" again.
And I don't know my students when I see them. I must memorize foreheads.
Even so, the masks are important, as is social distancing. I can ask a student what her name is, and when it's one I have known for years, I can apologize. A small inconvenience to stay well.
The student always offers grace, always tells me it's OK.
We both pretend that's just normal.