Mathis Releases First Web Ad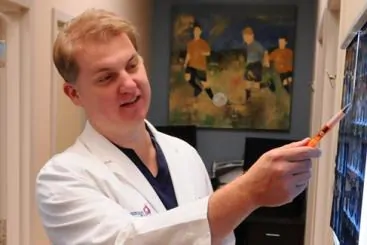 By Brandon Moseley
Alabama Political Reporter
On Tuesday, Dr. Chad Mathis (R) from Indian Springs released the first web advertisement of his congressional campaign. The ad entitled "Leader" shows footage from the campaign kickoff event at Dr. Mathis' medical practice, the Alabama Bone and Joint Clinic. The ad includes personal testimonials about Dr. Mathis' character, family, and vision for Alabama.
In the ad, Mathis says it's time to send someone different in Washington.
George from Vestavia says of Mathis, "He is not a lifelong politician. He is simply a great father, husband, a superb physician and a good man."
Marilyn from Helena says, "If anybody is going to be appropriate to help get this mess straightened up it's Chad Mathis."
David from Birmingham says, "Chad's an Alabama boy and I think he'll do everything that it takes to fight for people in this district."
According to a written statement by the Mathis campaign, a digital web ad buy will run on various platforms to voters of the 6th Congressional District.
Dr. Chad Mathis is an orthopedic surgeon, not a career politician, but already the Republican from Indian Springs is out to a quick-start on his campaign. The first week of the campaign to deliver his message to the people of Alabama 's 6th Congressional District Mathis held a campaign kick-off part at his medical practice.
In the second week, Mathis announced that he already had an experienced campaign team in place headed by campaign manager, Matt Sauvage; General Consultant on the campaign, Phillip Stutts; veteran fundraiser, Candace Cooksey; and Cory Adair with the digital web team.
Mathis is running for the Sixth District Congressional District currently held by Rep. Spencer Bachus (R) from Vestavia. After serving in the seat for 21 years, Rep. Bachus announced that he would not seek re-election when his current term expires.
At his campaign announcement event, Dr. Mathis told an estimated crowd of 95 friends, family, and supporters, "I'm running because I love God, my family, Alabama, and the Constitution. When I look at my children, Abby and Ben, I want to be able to tell them I did everything I could to stop out of control government spending and Obamacare."
Dr. Mathis said that if elected he would work to hold the line on spending, cut taxes, kill Obamacare, stop running deficits, balance a budget, and make government smaller. I will tackle these issues so Alabama's 6th District families have more opportunities and freedom."
Dr. Mathis said, "I've read every word of Obamacare, and I know it will ruin America's healthcare system, kill jobs, and drive up costs for Alabamians. We've had Obamacare in place for a week now, and it's already on life support. The citizens of the 6th Congressional district deserve better than broken government websites and empty healthcare promises."
Dr. Mathis has been practicing medicine for the last decade and helped start the Alabama Bone and Joint Clinic, He also was the founding chairman of the Alabama Coalition for Charter Schools.
The Republican Primary will be in June 2014.
To view the ad, click here
Trump Truck and boat parades this weekend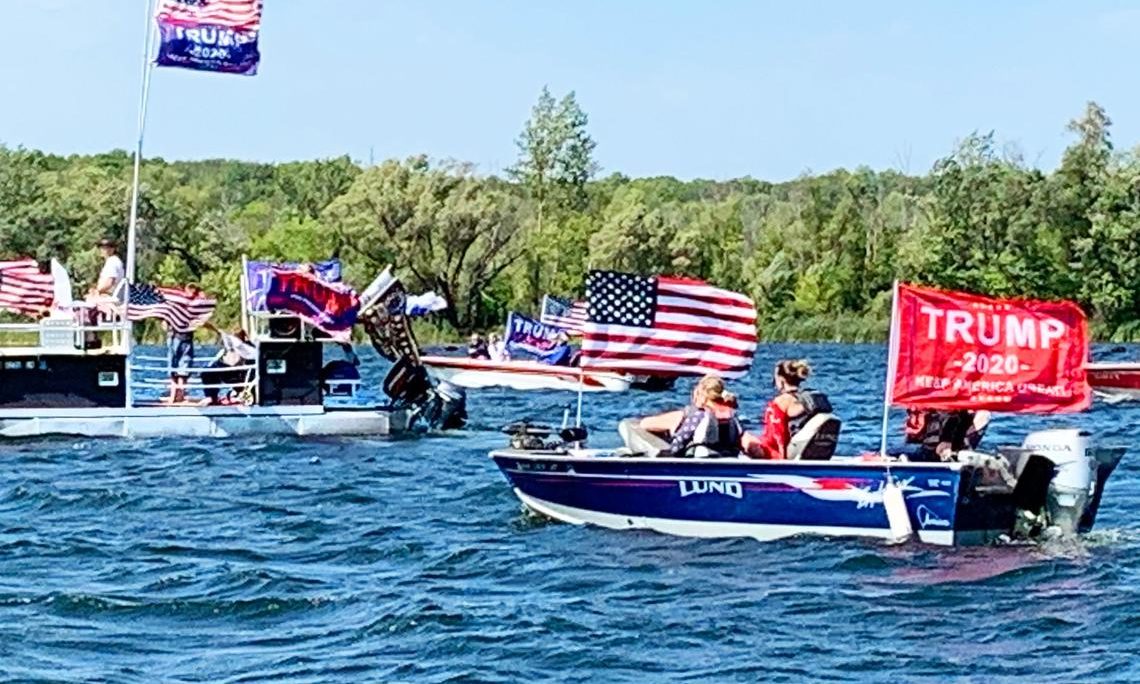 As Election Day draws near, Alabama Republicans are excited about promoting the re-election of Donald J. Trump as President and the election of Tommy Tuberville for U.S. Senate. This weekend two pro-President Trump events are happening in the state. There will be a truck parade from Ashland to Phenix City on Saturday sponsored by the Clay County Republican Party, while there will also be a boat parade on Wilson Lake in the Shoals sponsored by the Colbert County Republican Party on Sunday.
The pickup trucks will assemble at the Ashland Industrial Park in Clay County, 8240 Hwy 9, Ashland. There is a pre-departure rally at 10:00 a.m. central standard time. The trucks will depart at 11:00 a.m. and then proceed on a parade route that will take them into the bitterly contested swing state of Georgia. The Trump Pickup Parade will wind through east Alabama and West Georgia traveling through LaGrange and Columbus before concluding near the Alabama/Georgia line in Phenix City, 332 Woodland Drive, Phenix City at approximately 2:00 p.m. central time. Speakers will begin at 3:00. Trump flags will be on sale at the event.
The Phenix Motorsports Park will be hosting what sponsor hope could possibly the world's largest Pickup Tuck parade in U.S. history that is routing over 50 mile through Georgia in effort to "pickup" President Trump's numbers in GA.
A number dignitaries have been invited to address the Phenix City rally, including Coach Tuberville. Former State Sen. Shadrack McGill, Trump Victory Finance Committee member former State Rep. Perry O. Hooper Jr., and Paul Wellborn, the President and CEO of the largest Family owned Kitchen Cabinet manufacture in the USA are among the featured speakers who have committed to speak at the event.
Entertainment will be provided by: Charity Bowden, an up and coming country music singer who was the runner up on "The Voice". Charity will sing 'I am Proud to be an American' as well as songs from her Voice performances. The McGill Girls will also perform. The three beautiful and talented sisters will be singing patriotic songs in three part harmony. Geoff Carlisle, a professional DJ will be keeping the crowd pumped with music and entertainment.
Following the speakers and the entertainment there will Trump truck-vs- Joe Bidden truck races down the drag strip for the finale.
The Northwest Alabama boat parade will be on Sunday. The boats will gather at 2:00 p.m. near Turtle Point and then the flotilla will parade around the open waters of Wilson Lake til 3_00 p.m.. There will be a contest for best decorated Trump boats.
Trump supporters have held a number of large boat parades across the state to show their support for the re-election of Pres. Trump.
Boat parade sponsors say that this parade will be: pro-American, pro-law enforcement, pro-military.