Arrested Blogger Receives Surprising Support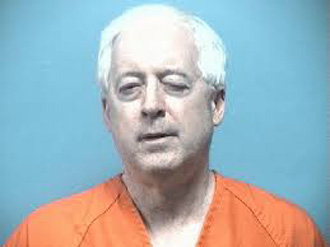 By Bill Britt
Alabama Political Reporter
MONTGOMERY—Despite the fact that arrested blogger Roger Shuler is no friend to the National Bloggers Club, they have decided to come to his defense.
Shuler was arrested last week in Shelby County on two counts of contempt of court and one count of resisting arrest.
The National Bloggers Club says it, "…works to educate, provide access and equip citizen journalists to uphold the principles of the First Amendment and advocate for economic and individual freedom."
They, however, do not believe that Shuler and his blog, Legal Schnauzer, live up to the principles of good journalism.
In a press release, the National Bloggers Club states, "Shuler runs a hyperpartisan, liberal blog…where wild conspiracies about Republicans and Federal judges dominate Shuler's content."
The release also points out that Shuler has been threatened with a defamation suit from the organization's president Ali A. Akbar.
In an October 26 letter from Montgomery attorney Baron Coleman, Akbar offered a chance for Shuler to free himself of a third defamation suit by issuing a retraction within ten days or "face swift and certain legal action."
The retraction has to do with the fact that Shuler promoted a report of an alleged homosexual affair between Akbar and former George Bush political guru, Karl Rove.
While this is not a matter of interest before the National Bloggers Club, it is a part of their recent press release in which they state that, "The legal matter between Akbar and Shuler is not a legal matter of the National Bloggers Club, and Akbar is using personal funds to pursue Shuler."
Shuler's current troubles stem from his reports that Rob Riley, the son of former Gov. Bob Riley, had engaged in an extra-marital affair with a lobbyist that ended in an abortion and a six-figure payoff. Doubts as to Riley and the lobbyist being public figures have been raised, as well as the fact that Shuler reports the incidents as matters of fact, without accompanying proof, beyond speculation. As a result, Riley slapped Shuler with a defamation suit.
The National Bloggers Club points out that Shuler, "…admitted to skipping an October 18 hearing in the case…[and] called the judge an 'appointed whore' and claimed the 'kangaroo court' had no jurisdiction over him."
However, what the National Bloggers Club and many other journalists find chilling is the preliminary injunction placed against Shuler: "Unfortunately for bloggers and free speech advocates, the injunction in the Shuler case is quite narrow and his speech has not been found to be defamatory. As a result, the National Bloggers Club believes the injunction, not the case itself, poses the real threat to bloggers. Simply put, there is not a sufficient benefit to a plaintiff before the determination truth or falsity to outweigh the impact an injunction has on the freedom of speech. There is an adequate remedy available when and if Shuler's speech is declared defamatory. A more specific injunction can be placed on Legal Schnauzer and its authors at that time," said the Club.
The injunction against Shuler reads in part:
"Based on the foregoing, Respondents are ordered to cease and desist immediately from publishing (including oral publication to any third party), posting online, or allowing to be posted online any defamatory statement about Petitioners…, The Respondents are ordered to take all efforts to ensure that the subject information is taken off any and all websites that they enable, host, own and/or operate and that said information is not allowed to be posted or in any way published pending further Order of this Court. These efforts shall include, but not be limited to, taking the subject information off of the website known as "Legal Schnauzer," taking the subject information off all Twitter accounts that any Respondent maintains, and removing the subject information from all video-sharing and video-posting websites including, but not limited to, YouTube."
One of the problems here is that the injunction forbids Shuler from saying something before he says it. It is also suspect if such injunctions have a place in defamation cases.
According to the National Bloggers, "Whether an injunction is proper in defamation cases is an issue gaining an increased amount of attention from those within the legal community and those within free speech organizations. Free speech advocates often assert that injunctions in defamation suits against online publishers pose a serious risk to rights guaranteed by the First Amendment. However, many free speech advocates offer what they see as a remedy that might satisfy both sides of the argument, which is allowing for injunctions for statements determined to be false."
The Club also makes the argument that, "…the injunction, not the case itself, poses the real threat to bloggers. Simply put, there is not a sufficient benefit to a plaintiff before the determination truth or falsity to outweigh the impact an injunction has on the freedom of speech. There is an adequate remedy available when and if Shuler's speech is declared defamatory. A more specific injunction can be placed on Legal Schnauzer and its authors at that time."
While coming to Shuler's defense as to the injunction, the Club condemns him for being a "rumormonger" and "cyberbullying."
Some see Shuler as a hero. Others see him as a loon out for revenge.
Most journalists are concerned about what the injunction against Shuler may mean for the next blogger that crosses the rich or powerful.
Editor's Note: Baron Coleman is a commentator/analyst on our new show called, "The V" which airs on ABC 33/40 every Sunday morning @ 11:30 and is hosted by our editor-in-chief, Bill Britt.
Print this piece
Lawmaker files bill to ban treatments for transgender kids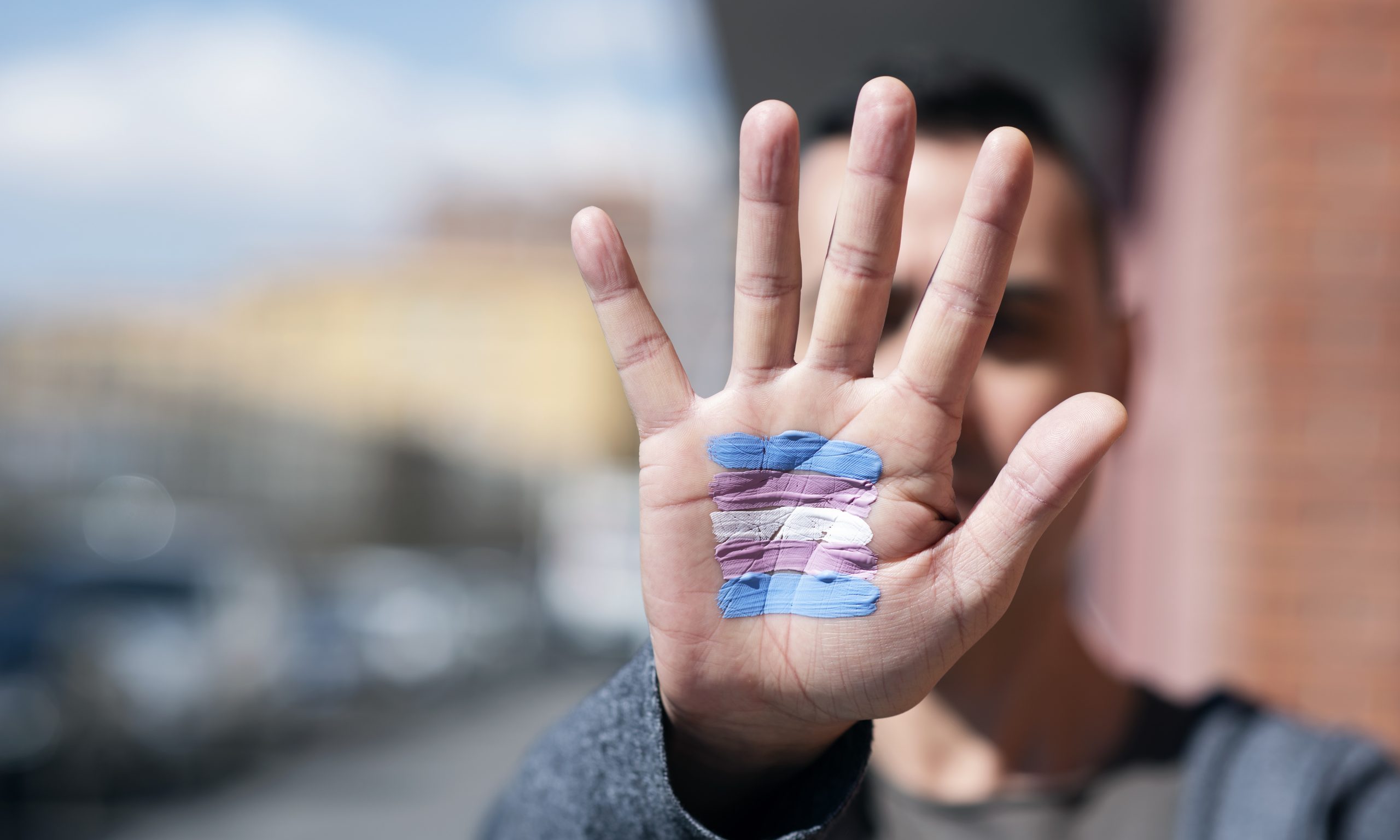 Republican Wes Allen, R-Troy, filed a bill to prevent doctors from providing hormone replacement therapy or puberty suppressing drugs to people younger than 19 who identify as transgender.
HB303, the Alabama Vulnerable Child Compassion and Protection Act,  would make it a Class C felony, punishable by up to 10 years in prison, for doctors to prescribe puberty-blocking medications or opposite gender hormones to minors. Allen's legislation would also ban hysterectomy, mastectomy or castration surgeries from being performed on minors.
"I was shocked when I found out doctors in Alabama were prescribing these types of drugs to children," Allen said in a news release. "This is something you hear about happening in California or New York but it is happening right here in Alabama and it's time we put a stop to that practice."
Allen said that children experiencing gender dysphoria are struggling with a psychological disorder and that they need therapeutic treatment from mental health professionals instead of medical intervention that would leave their bodies "permanently mutilated." 
"These children are suffering from a psychological disorder, just as someone who is suffering with bipolar disorder or schizophrenia but we treat those patients and try to help them. We should treat these psychological disorders as well."
In 2018, a policy statement from the American Academy of Pediatrics (AAP) said that:
"Transgender identities and diverse gender expressions do not constitute a mental disorder; 

Variations in gender identity and expression are normal aspects of human diversity, and binary definitions of gender do not always reflect emerging gender identities; 

Gender identity evolves as an interplay of biology, development, socialization, and culture; and

If a mental health issue exists, it most often stems from stigma and negative experiences rather than being intrinsic to the child"
The World Health Organization (WHO) announced in 2018 that it was removing "gender identity disorder" from its global manual of diagnoses and reclassify "gender identity disorder" as "gender incongruence," which is now listed under the sexual health chapter rather than the mental disorders chapter. 
In a 2018 interview, Dr. Lale Say, a reproductive health expert at the WHO, said that gender incongruence was removed from the list of mental health disorders because "we had a better understanding that this was not actually a mental health condition and leaving it there was causing stigma. So in order to reduce the stigma, while also ensuring access to necessary health interventions, this was placed in a different chapter."
In 2012, the American Psychiatric Association revised the Diagnostic and Statistical Manual of Mental Disorders (DSM) to remove the term "gender identity disorder" from the manual and add the term "gender dysphoria."
Allen's bill will be considered by the Alabama House of Representatives in the coming weeks.
Print this piece