Slade Blackwell to Address Greater Birmingham Young Republicans
By Brandon Moseley
Alabama Political Reporter
Alabama State Senator Slade Blackwell (R) will speak to the Greater Birmingham Young Republicans (GBYRs) on Thursday, November 14th at 6:00pm at the Fox and Hound near the junction of Highway 280 and Interstate 459 in the Colonnade. Blackwell will be the guest speaker of the GBYRs. State Senator Slade Blackwell is serving his first term in the Alabama State Senate and recently announced his bid for reelection.
Senator Blackwell said on his website, "Unemployment is down, exports are up to record levels, and we were recently ranked as the fourth best state to do business. Alabama is on the right track and I am excited to continue the work we're doing to make our government smaller, more efficient, and more transparent."
Sen. Blackwell grew up in Montevallo and attended the University of Montevallo on a basketball scholarship. He is married to Sally Salter. Blackwell recently announced that he is not a candidate for Congress, but his father, John Blackwell, has expressed some interest in pursuing the open Sixth Congressional District seat, currently held by Rep. Spencer Bachus (R) from Vestavia, who has announced his retirement. 

Additionally the GBYRs will be having their annual club elections at the November meeting.
Anyone who is interested in running for an office needs to contact Chairman Jimmy Entrekin as soon as possible @ [email protected] to let him know and to get more information..
The current announced candidates are as follows:
The candidates for GBYR Chairman are: Jackie Curtiss, Chris Reid, and Marshall Yates
.
Clayton Turner is running for Vice-Chairman.
Ward Henneker is running for the office of Secretary.
Marshall Hollis is the candidate for Treasurer.
Haley Lucido is running for State Committeewoman.
James Mathews is running for State Committeeman.
The candidate for Sergeant at Arms is Joel Blankenship.
Running for County Liaison is Jon Macklem.
Dues to join the GBYR are $25 for individuals and $35 for married couples.
You must be current in your dues to be able to vote in the officer elections.
Outgoing GBYR Chairman Jimmy Entrekin has recently been appointed legal counsel for the Office of the Alabama Speaker of the House by Speaker Mike Hubbard (R) from Auburn. Entrekin is an experienced lawyer with an established practice in Jefferson and Shelby Counties and is an experienced campaign consultant.
Speaker Hubbard said in a written statement, "Jim's years of private and public practice make him a tremendous asset to our team and to the Legislature. As Republicans continue to shake up the status quo and protect Alabamians rights and values, Jim will play an integral role in ensuring we continue to accomplish these goals."
Entrekin's practice included Appellate Law, Business and Contract Law, and Labor and Employment Law. In 2007, Entrekin served as a law clerk for Alabama Court of Civil Appeals Judge Terri W. Thomas. He also worked in the Policy Department for Governor Bob Riley. Entrekin has also helped direct several successful Republican campaigns. Entrekin holds a law degree from the University of Alabama School of Law and a Bachelor of Science in Business Administration from Samford.
To learn more about Senator Slade Blackwell visit his website at: www.sladeblackwell.com
Alabama's COVID-19 cases continue to rise
Alabama's ongoing increase in new cases and COVID-19 hospitalizations is especially worrisome for public health experts as flu season arrives and several holidays are just around the corner.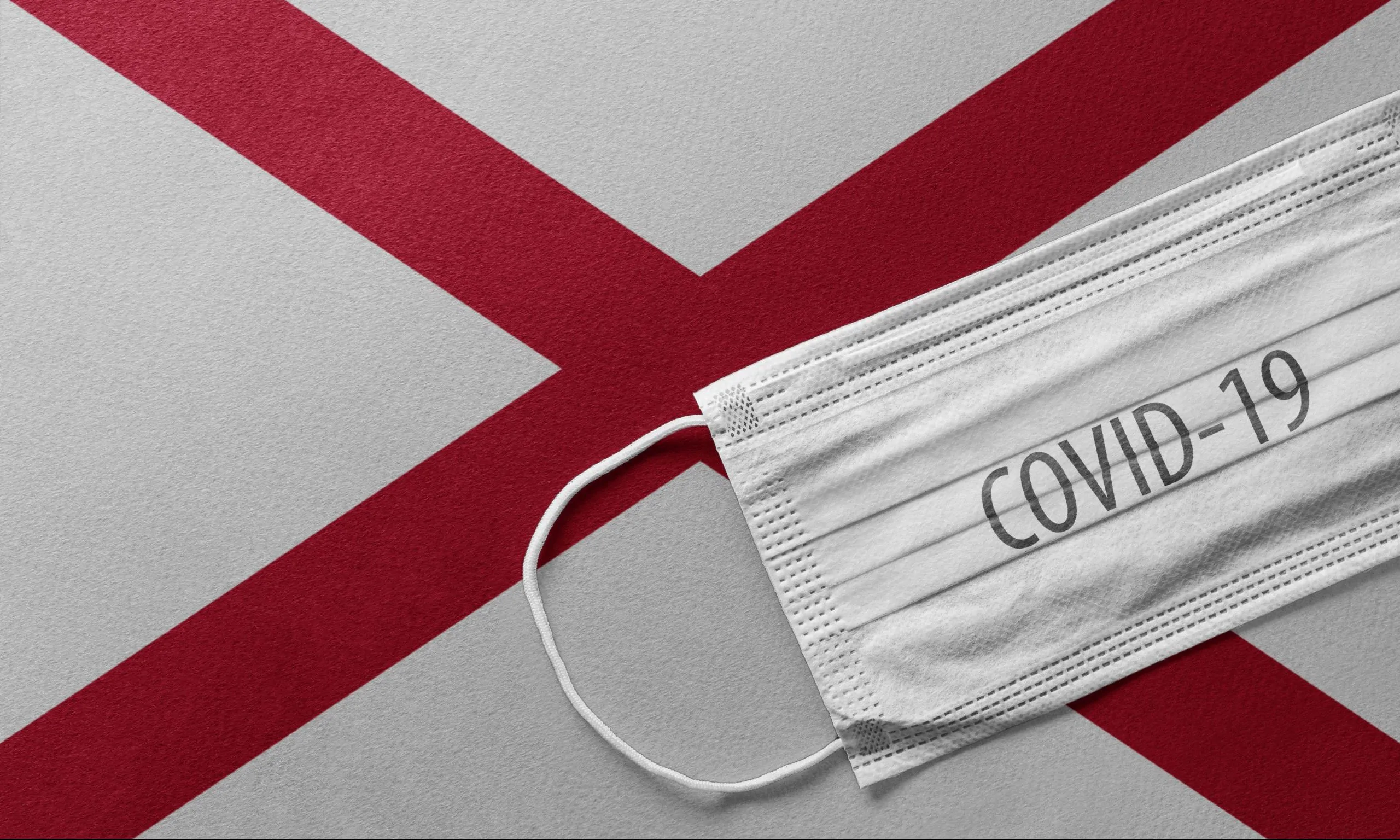 The number of new confirmed COVID-19 cases in Alabama continues to rise, with 1,789 new cases reported Saturday, despite fewer tests being conducted, and cases are up 55 percent from two weeks ago, based on a 14-day average of daily case increases.
Alabama's ongoing increase in new cases and COVID-19 hospitalizations is especially worrisome for public health experts as flu season arrives and several holidays are just around the corner.
Coronavirus cases in the U.S. surpassed 9 million on Thursday, and numerous states were seeing surges in cases and hospitalizations. Nearly 1,000 Americans died from COVID-19 on Wednesday, and the country has reported several days of record-high new cases.
"There's going to be a whole lot of pain in this country with regard to additional cases, hospitalizations and deaths," said Dr. Anthony Fauci, White House coronavirus task force adviser and director of the National Institute of Allergy and Infectious Diseases, in a CNBC interview Wednesday. "We are on a very difficult trajectory. We are going in the wrong direction."
There were 960 hospitalized COVID-19 patients in Alabama on Friday, and the seven-day average of daily hospitalizations hit 976 on Friday, the highest it's been since Sept. 2 and 29 percent higher than a month ago.
More than 1,000 hospitalizations were reported in Alabama on Tuesday for the first time since August. Huntsville Hospital was caring for 163 coronavirus patients Friday, the largest number since Aug. 19. UAB on Friday had 58 COVID-19 patients and has been hovering between 60 and 70 patients for the last several weeks.
While the number of new cases is rising, the number of tests being performed has been declining. Over the last two weeks, Alabama reported, on average, 6,961 cases per day, 9 percent fewer cases than a month ago.
The rising cases and declining tests are also reflected in the percentage of tests that are positive, which on Saturday was well above public health experts' target of 5 percent or below. 
The state's positivity rate on Saturday was 21 percent, according to APR's tracking of new cases and reported tests over the past two weeks. Many other COVID-19 tracking projects calculate the state's percent positivity by dividing the 7- and 14-day averages of daily case increases by the 7- and 14-day averages of daily test increases.
The Alabama Department of Public Health calculates the positivity rate differently, instead dividing the number of daily cases by the number of individuals who have been tested, rather than the total number of tests done, as some people may have more than one test performed.
There are no federal standards on how states are to report COVID-19 testing data, and a myriad of state health departments calculate positivity rates differently. 
Even so, ADPH's own calculations show Alabama's percent positivity is nearly double where public health experts say it needs to be, or else cases are going undetected. According to ADPH's calculations, the percent positivity on Oct. 24 was 9.6 percent, up 33 percent from the 7.2 percent positivity on Sept. 26. 
As of Saturday, there have been 2,967 confirmed and probable COVID-19 deaths reported in Alabama, with 427 reported this month, 19 percent more deaths than were reported in September.
On Saturday, ADPH reported 35 confirmed and probable deaths.