Sessions' Friend and State Director Chuck Spurlock Passes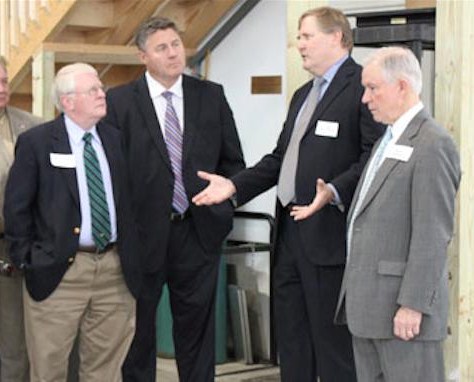 By Brandon Moseley
Alabama Political Reporter
U.S. Senator Jeff Sessions (R) from Alabama released a written statement after the passing of his State Director and longtime friend, Chuck Spurlock (pictured on left).
Senator Sessions said, "I am heartbroken over the passing of my friend and State Director, Chuck Spurlock. Chuck loved life, had high ethical and moral standards, and always reflected the best qualities of public service.  He was a loyal patriot and a truly loyal friend and confidant.  We spent countless hours driving the state, often into the night, talking together.  He was the first person named to my Senate staff."
Sen. Sessions continued, "Chuck was one of the most knowledgeable people, perhaps the most knowledgeable person concerning politics and government in Alabama over the past 25 years. Members of our delegation in Congress, friends, office holders, and candidates throughout Alabama regularly sought his opinion and insight.  His judgment was highly favored.  He loved the practical aspects of politics while being an historian and intellectual. The state staff he supervised loved him and he loved them and was constantly supportive of their work."
Sen. Sessions concluded, "Chuck loved his family dearly and they him.  The constant support, encouragement, and affection Phyllis and the children showed him during this difficult time was inspiring to us all. I join Chuck's friends across every corner of Alabama mourning the passing of a great man."
Alabama Agriculture and Industries Commissioner John McMillan (R) said on Facebook, "We just learned the sad news of the passing of a good friend, Chuck Spurlock, Senator Jeff Sessions's State Director. He died last night shortly before midnight. Chuck was an outstanding individual. He will be missed. Kathryn and I send our condolences to his family."
Alabama State Representative Jack Williams (R) from Vestavia said on Facebook, "Sorry to learn of the death last night of Chuck Spurlock, who was Senator Sessions state director. Chuck had served as appointments secretary of Gov. Hunt and had been with Senator Sessions since his election as Attorney General.  Chuck was a wonderful person, a great asset to Senator Sessions and a strong republican. He will be missed."
Conservative talk radio host Mark Montiel said on Facebook,  "Chuck was a class act and a great public servant. I worked with him in Governor Hunt's administration when a great Senator named Jeff Sessions was the best U.S. Attorney in the nation. God will reconnect us later and there will be a lot of discussion about the "old days". My prayers for his family and his many friends who will miss him."
Charles H. "Chuck" Spurlock was born in Nashville, Tennessee. He had a B.A. in History and Religion from Duke University and a Masters Degree in European History from Vanderbilt University. Spurlock was an expert in politics and history that delivered lectures for many organizations across the state of Alabama.
After working in Gov. Guy Hunt's administration, Spurlock served as Sessions campaign manager in Sessions' first bid for public office……..as Alabama Attorney General.  Later Spurlock served as Sessions' Press Secretary and Legislative Liaison in the Attorney General's office.  In 1996, when Sessions first ran for the U.S. Senate, Spurlock was the Finance Director for his campaign.
Chuck Spurlock was the first member named to Sen. Sessions' staff and has served for the past 17 years as Sessions' State Director.
Trump Truck and boat parades this weekend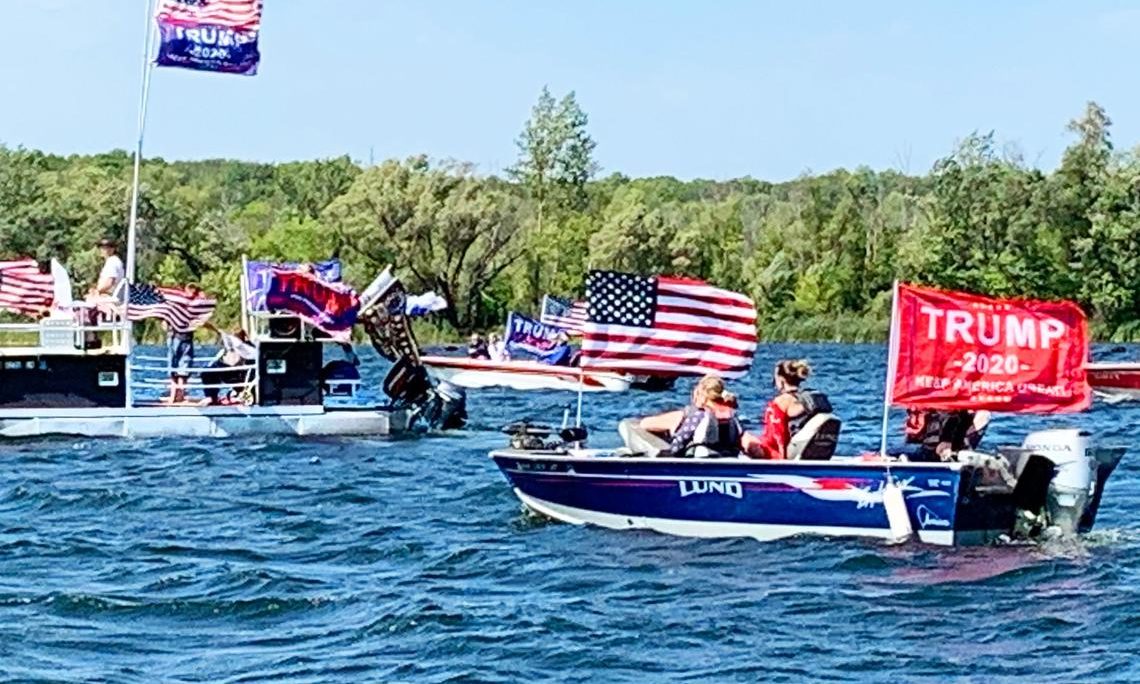 As Election Day draws near, Alabama Republicans are excited about promoting the re-election of Donald J. Trump as President and the election of Tommy Tuberville for U.S. Senate. This weekend two pro-President Trump events are happening in the state. There will be a truck parade from Ashland to Phenix City on Saturday sponsored by the Clay County Republican Party, while there will also be a boat parade on Wilson Lake in the Shoals sponsored by the Colbert County Republican Party on Sunday.
The pickup trucks will assemble at the Ashland Industrial Park in Clay County, 8240 Hwy 9, Ashland. There is a pre-departure rally at 10:00 a.m. central standard time. The trucks will depart at 11:00 a.m. and then proceed on a parade route that will take them into the bitterly contested swing state of Georgia. The Trump Pickup Parade will wind through east Alabama and West Georgia traveling through LaGrange and Columbus before concluding near the Alabama/Georgia line in Phenix City, 332 Woodland Drive, Phenix City at approximately 2:00 p.m. central time. Speakers will begin at 3:00. Trump flags will be on sale at the event.
The Phenix Motorsports Park will be hosting what sponsor hope could possibly the world's largest Pickup Tuck parade in U.S. history that is routing over 50 mile through Georgia in effort to "pickup" President Trump's numbers in GA.
A number dignitaries have been invited to address the Phenix City rally, including Coach Tuberville. Former State Sen. Shadrack McGill, Trump Victory Finance Committee member former State Rep. Perry O. Hooper Jr., and Paul Wellborn, the President and CEO of the largest Family owned Kitchen Cabinet manufacture in the USA are among the featured speakers who have committed to speak at the event.
Entertainment will be provided by: Charity Bowden, an up and coming country music singer who was the runner up on "The Voice". Charity will sing 'I am Proud to be an American' as well as songs from her Voice performances. The McGill Girls will also perform. The three beautiful and talented sisters will be singing patriotic songs in three part harmony. Geoff Carlisle, a professional DJ will be keeping the crowd pumped with music and entertainment.
Following the speakers and the entertainment there will Trump truck-vs- Joe Bidden truck races down the drag strip for the finale.
The Northwest Alabama boat parade will be on Sunday. The boats will gather at 2:00 p.m. near Turtle Point and then the flotilla will parade around the open waters of Wilson Lake til 3_00 p.m.. There will be a contest for best decorated Trump boats.
Trump supporters have held a number of large boat parades across the state to show their support for the re-election of Pres. Trump.
Boat parade sponsors say that this parade will be: pro-American, pro-law enforcement, pro-military.