Editorial: Are We in a Permanent Slump?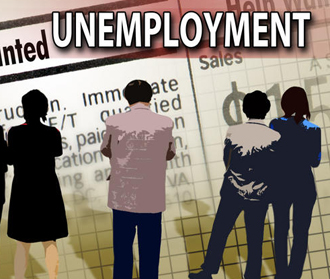 By Brandon Moseley
Alabama Political Reporter
Those of us over 40 remember much different economic times, from the world we have witnessed (and in some cases experienced) since 2008. Stores and restaurants were eager to recruit us, to come work for them by the time we were 14. For those of us who were more of the outdoors types, there was no shortage of people willing to hire us to fix/build fence, bale hay, mow grass, or lay asphalt shingles.
Gas was cheap. Food was cheap. Used cars and trucks were cheap. Getting a "job" was rarely ever a serious concern.  I went to college with savings and a college job offer.  I worked part time for the whole time I was in college, worked summers and had my first job lined up with two quarters of college to go. There was not much interviewing.  People I knew offered me jobs….sometimes I took their offer and I was always doing something.
For today's youth, finding work of any kind is much harder. There are people in their 20's who would like to find their first job and college graduates who are working part time for minimum wage.
There are couples who would like to get married and start a family. But, neither are moving forward in their careers enough to seriously contemplate such a radical move, even though, at their age, their parents and grandparents were already married with kids and owned a home. Record numbers of working age Americans are out of the work force altogether.
Most of us blame the Great Recession, but that has been over for almost four years now and we are still waiting for the recovery to reach the job market. Some economists are starting to reach the conclusion that it may not be coming.
On Monday, noted Keynesian economist Paul Krugman voiced that thinking in his New York Times column. Krugman wrote,
"What if the world we've been living in for the past five years is the new normal? What if depression-like conditions are on track to persist, not for another year or two, but for decades?"
Krugman continuess,
"A number of economists have been flirting with such thoughts for a while. And now they've moved into the mainstream. In fact, the case for 'secular stagnation' — a persistent state in which a depressed economy is the norm, with episodes of full employment few and far between — was made forcefully recently at the most ultrarespectable of venues, the I.M.F.'s big annual research conference. And the person making that case was none other than Larry Summers."
Krugman said that Summers point is that,
"Before the crisis we had a huge housing and debt bubble. Yet even with this huge bubble boosting spending, the overall economy was only so-so — the job market was O.K. but not great, and the boom was never powerful enough to produce significant inflationary pressure."
Early in the Recession, the very influential Krugman argued for stimulus to flood the economy with easy government money so that that money would be out there to stimulate the economy leading to economic growth that would raise the nation (and the whole world with it) out of depression conditions.
Now it DID work for "the wealthy" who have large investments in equities. That money went from unemployment checks, food stamps, Medicaid, government pay checks, and disability checks to Wal-Mart, Kraft, Johnson & Johnson, Microsoft, Apple, Verizon, and other corporate giants. The stock market has reached record highs this week, but all of that government spending, much of it to keep households afloat, did little to build actually wealth on main street and create new jobs for growing numbers of impoverished Americans.
President Barack Hussein Obama has even stopped meeting with his jobs council and reports of lowered numbers of officially unemployed persons are accompanied by reports of growing numbers of Americans who have fallen out of the work force altogether.
Krugman (while never acknowledging that the stimulus failed) still does not want to exit this strategy…..apparently ever.  Instead he argues that,
"Central bankers need to stop talking about "exit strategies."
Easy money should, and probably will, be with us for a very long time. This, in turn, means we can forget all those scare stories about government debt, which run along the lines of "It may not be a problem now, but just wait until interest rates rise."
Krugman argues that, "Attempts to reduce budget deficits) make everyone worse off — for a long time."
Perhaps, sitting on the couch playing 'Battlefield IV' going on XXVII on your X-box day after day year after year while waiting for the government to reload your SNAP card so you can buy some Lays potato chips at Wal-Mart is the new normal; but is that society really desirable?
It is sustainable?
Opinion | Prisons, justice reform and the art of the possible
Politics is bound by the art of what's possible. It is also true that those who never dare the impossible rarely achieve even the possible.
For years, prison reform advocates, media outlets and even a few public officials have called for new correctional facilities to address Alabama's dangerously overcrowded prisons.
Now that it's happening, some aren't happy with how Gov. Kay Ivey is addressing the problem.
Is the Ivey Administration's plan perfect? No. But building new facilities along with criminal justice reform — while all imperfect — is the last best hope to correct generations of cruel treatment, endangered correctional officers and corrupt practices.
German chancellor and statesman Otto von Bismarck said "Politics is the art of the possible, the attainable — the art of the next best," this is the state of a workable solution to Alabama's prison needs and criminal justice reform.
Yet, there is a concerted effort underway to stop the Ivey Administration from acquiring three new men's prisons under a build-lease agreement.
Some lawmakers want another crack at financing additional facilities through a bond issue, and others want more say in the process. Still, the fact is that Ivey's actions are the result of decades of legislative indifference and inaction to adequately address the appalling conditions at Alabama's correctional facilities.
Even some advocates are working against the prison plan and while their intentions may be good it seem to their hand wringing is almost as disingenuous as lawmakers whining.
What's worse are those who spread disinformation to discredit process.
Many good people have worked hard to bring about an end to the state's barbaric prison system and unfair justice, but lately it seems there is an outright movement to derail much needed change— simply because it's not enough. As the saying goes, "Don't let the perfect be the enemy of the good."
There have been so many false claims and sly manipulations of facts about the prison plan as to make even a hardened journalist want to cry "fake news."
But as for Ivey, frankly, my dears, I don't think she gives a damn.
Here's the hard truth. The Ivey Administration is building three new men's prisons, and nothing will stop it. The fact is that three prisons are not enough; the administration should move forward to build a new women's facility as soon as practicable.
Politics is bound by the art of what's possible. It is also true that those who never dare the impossible rarely achieve even the possible.
Failing to recognize when the once impossible is coming to fruition is a sad reality. Still, in politics, as in life, good things happen while most people are navel-gazing or complaining.
Having visited three state prisons, St. Clair, Elmore, and Tutwiler, I can say without a doubt, the conditions in those places are a living hell.
A report from the U.S. Department of Justice released in April 2019, found "reasonable cause to believe that Alabama fails to provide constitutionally adequate conditions and that prisoners experience serious harm, including deadly harm, as a result."
DOJ's investigation revealed that prisoners were susceptible to "an enormous breath" of sexual abuse and assault but other types of violence as well, including gruesome murder and beatings that went without intervention.
When the state incarcerates a criminal, it assumes custodial care for that individual. No matter how heinous the crime or foul the person, the state has an obligation to feed, clothe, house and provide essential human services for their care and welfare. Another element is often overlooked; when a person is committed to prison, they lose their freedom, not their humanity. Therefore, under the law, they cannot be subject to cruel and unusual punishment.
Building three new men's prisons is just the start; it must be accompanied by criminal justice reform.
"We are able to have a serious discussion about prison reform in Alabama because we have a governor who is serious about putting solutions into place," Ivey's press secretary Gina Maiola recently told APR. "Prison infrastructure is a key part of the equation, but criminal justice reform is also needed," Maiola said.
By executive order on July 18, 2019, Ivey established the Study Group on Criminal Justice Policy. The Study Group released its findings on Jan 31, 2020.
The Study Group entered its mission with one pressing question; "What policies and programs can the State of Alabama implement to ensure the long-term sustainability of our prison system without jeopardizing public safety?" according to Supernumerary Associate Supreme Court Justice Champ Lyons, Jr., who led the effort.
In a letter to Ivey on the Study Groups finding, Lyons wrote [T]he challenges facing our prison system are exceedingly complex—ranging from the elimination of contraband weapons and drugs to the recruitment, retention, and training of correctional staff to the size of the inmate population and to the physical condition of an aging and far-flung prison infrastructure." He further wrote, "But having thought through many of these issues with my Study Group colleagues, especially our legislative members, I can report to you that some meaningful answers to this question are not just possible; they are within our grasp."
Prisons without justice reform is a hollow victory, and the Ivey Administration is committed to bringing about reasonable reforms.
"Prison infrastructure is a key part of the equation," said Maiola, "but criminal justice reform is also needed."
The issues facing Alabama's prisons and criminal justice system are complex, and generations in the making; therefore, arriving at a universally acceptable solution is not imaginable for the moment if ever. But what once seemed impossible is soon to be realized.
No one gets everything they want, but it's a great step toward getting what is needed simply because it's possible.