Measuring the Affordable Care Act's Problem-Solving Progress

By Cameron Smith
Alabama Policy Institute
Health care reform has dominated the political landscape since the early months of 2009 when President Obama and Democrats in the House and Senate began to draft what would ultimately become the Patient Protection and Affordable Care Act (PPACA) in March of 2010.
The President has conceded that the implementation of the PPACA has not gone as planned. Delays, significant technology issues, the Supreme Court's modification of the law's Medicaid provisions, and a host of other challenges have plagued the PPACA. Most recently, the President and supporters of the PPACA have come under intense scrutiny regarding whether or not the supporters of the law misled the American people about their ability to keep their preferred health insurance as the law takes effect.
More than three and a half years after its enactment and an unending stream of commentary about various provisions of the PPACA, many Americans have likely forgotten the primary problems that the PPACA was designed to address.
Towards the end of Democrats' intra-party negotiations on the PPACA, President Obama noted that his health law "bends the cost curve" and "covers 30 million Americans who don't have health insurance."
The President's comments were widely shared by supporters of the law, and the PPACA was cast as an important solution to the pressing high cost of health insurance and the number of uninsured people in America.  Addressing the perpetually-increasing cost of health insurance seemed like a worthwhile aspiration to most Americans with a health insurance bill. At the same time, the drumbeat of expanding coverage resonated with many, especially if the costs were going to be borne by "the rich," faceless corporations, or tanning bed operators.
Perhaps the most important question for Americans to ask today is not if Democrats made promises about the law that they could not keep but if the PPACA has made material progress towards solving the problems it was created to confront?
What has happened to health insurance costs for the average family? According to Kaiser Family Foundation research, premiums for employer-sponsored family health coverage have risen dramatically from $13,770 in 2010 to $16,351 in 2013. Similar increases are the norm for single coverage. Health insurance is markedly more expensive today than it was when the PPACA was enacted.
Younger, healthy customers are also being forced to buy more insurance than they want or previously purchased. They may indeed receive more comprehensive health coverage under certain plans offered in the exchange, but many will face increased costs to buy it. Supporters of the PPACA arguing that many of them will be eligible for subsidies conveniently omit that, even if the exchanges were working as advertised, subsidies shift the cost to the rest of the taxpayers rather than reduce it.
Has the PPACA made important strides in expanding coverage?
There were slightly less than 50 million uninsured Americans in 2010 and 48 million in 2012, comprising about 15.4% of the population. As the economy slowly improves, the number of insured Americans should decrease with or without the PPACA. Even attributing all of the "gains" to the law, the numbers are a long way from the 30 million figure noted by the President.
To be fair to the President and the Democrat supporters of the law, the original PPACA included what amounted to a forced Medicaid expansion before the Supreme Court gave states an option. With some states declining to take on the uncertain future costs of a larger Medicaid base, one of the PPACA's main mechanisms for expanding coverage will be significantly less effective.
The PPACA's coverage answer is even more doubtful because of the number of people losing health plans that do not meet PPACA muster. With around five million health insurance policies canceled and millions more looming, the troubled health exchanges have a significant amount of lost ground to recover.
Advocates of the law suggest that judging its relative success to date is premature, but the statements made by the President in order to pass the law were not based on a far off reality. The President who made such strong, immediate claims about the PPACA in 2009 is the same one who is unilaterally delaying its implementation now.
The bottom line is that after all the controversy regarding the PPACA, health insurance remains very expensive, and the PPACA's solution for expanding health coverage is an increasingly dubious proposition. After committing to more than a trillion dollars in spending, creating numerous new government programs, and a significant amount of hassle, the PPACA is making little progress to solve the problems it was designed to address. But then…neither is Washington.
Cameron Smith is Vice President and General Counsel for the Alabama Policy Institute, an independent non-partisan, non-profit research and education organization dedicated to the preservation of free markets, limited government and strong families, which are indispensable to a prosperous society.
Opinion | Changing lanes on the Alabama Workforce Superhighway
As we come out of the pandemic we have a new view of the world and with our innovative hats on, we now look at workforce issues through a new and different lens.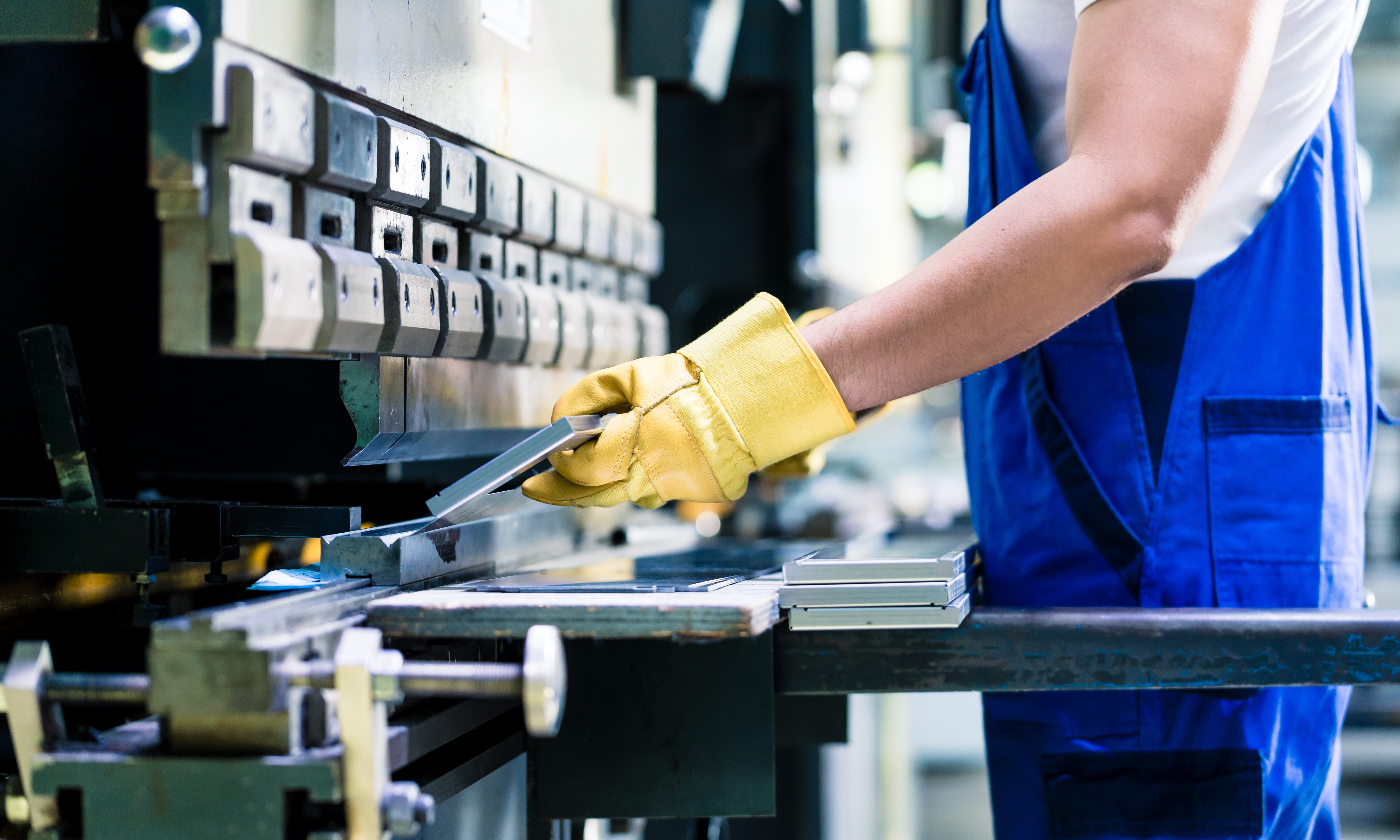 Hello friends and welcome back to the Alabama Workforce Superhighway! Our last stop was the AlabamaWorks Virtual Workforce Conference in September. The conference gave us a lot to think about on the drive ahead. It was great to be among workforce professionals again to share and discuss where we are as a state and, just from a mental perspective, I needed it!
We have so many opportunities staring us in the face that we did not have pre-COVID. The work we have all been doing is more important now than ever before. Did our previous challenges go away due to COVID? Absolutely not!
Our workforce issues may have been "timed out," or perhaps they were on a break, but those issues continue to be our challenges. So, not only should we remain focused on our Success Plus goal of adding 500,000 workers in our workforce with credentials of value by 2025, we must also help our companies get back to work and work with their current and future employees.
We need to make sure they are technically ready for the impending automated world and assist them with all the tech-savvy tools that are being developed as part of Industry 4.0 and the ever developing "Smart Factory" concepts.
Alabama is rapidly moving in this direction, and we must have the workforce to meet the demands. This is one of the foundations for Gov. Kay Ivey's Success Plus plan. In almost every speech and presentation Ivey delivers, she mentions how absolutely critical our workforce is and that they must be ready for the work we are recruiting into Alabama.
To say 2020 has been strange, would be a colossal understatement and it keeps on giving! 2020 started as a typical year when many were planning and working with high hopes for a productive legislative session, school year or university semester, or simply hoping for a beautiful spring. Little did we know COVID-19 would turn us all inside out and literally stop the world in its tracks.
But, not in Alabama. Yes, it was a kick in the gut and our hearts go out to the many who have suffered or lost loved ones due to the pandemic. But as Alabama usually does, we are fighting back. With good solid leadership by Ivey, an extraordinary Governor's Office staff, a host of very smart cabinet officers and their respective department staffs, and most importantly, some very focused business leaders making good and sound business decisions, we are leading the nation in many aspects of our recovery.
In addition, as we come out of the pandemic we have a new view of the world and with our innovative hats on, we now look at workforce issues through a new and different lens. Yes, the drivers on the Alabama Workforce Superhighway are focused and determined with many great examples of courageous initiatives to assist our customers, overcome the issues and not only get back to pre-COVID productivity, but be even stronger.
So, what new opportunities has 2020 brought us when it comes to our workforce? Although the pandemic has brought many challenges it has also given us access to many people we did not have access to before. Who are these people? There are thousands who lost jobs that were vulnerable to the pandemic. Retail employees, hospitality and restaurant workers who in some cases were working two and three jobs to make ends meet, now have an opportunity to be trained for a less vulnerable job. Alabama has many jobs available as the world wakes back up. We NEED these people and our Alabama Workforce Stabilization Program is laser focused on these folks.
In the recent AlabamaWorks Virtual Workforce Conference we discussed the need for flexibility in order to adapt to change. To be successful in this "new normal" we must prepare our workforce by:
Creating new digital models for education and training

Upskilling (expand capabilities)

Re-skilling (acquire a new or improved skill)

Strengthening and enforcing safety measures

Reinforcing partnerships and pooling resources

Focusing on higher wage jobs
Yes, the world has changed, but we in Alabama were already moving in the right direction.
There are many people to thank for our progress and to name just a few: Governor Ivey and her staff set us on a course to meet those needs with the "Strong Start, Strong Finish" education initiative and gave us a strategy for success through the Success Plus plan. Lt. Governor Will Ainsworth, his staff and the Senate Leadership are very engaged as is the House Leadership with Speaker Mac McCutcheon, budget chairs and other many strong Representatives and Senators across the state. They get it!
Yes, we got this! But, we are nowhere near done and as you already know this work can never stop. To borrow some words from a great song, "we can check out anytime, but we can never leave." We can want to exit the highway, but we can never stop our drive on the Alabama Workforce Superhighway!