Protecting the New Age of Southern Automotive Manufacturing

By Cameron Smith and Terry Bowman
Since 1993, Alabama has become a powerhouse of automotive manufacturing.  With a strong market in the U.S., Mercedes-Benz, Hyundai, and Honda continue to show signs of increased production.  That is great news for Alabama's workforce and state economy. The good news does not stop there.
Because of Alabama's legislative successes to create a welcoming environment for manufacturing business, new facilities and suppliers are positioned to spring up all around the state.  Others are taking notice.
In July 2013, Business Facilities moved Alabama up to the number two position on its Automotive Manufacturing Strength Ranking.  Just behind Tennessee, Alabama so impressed the editor of the magazine that he said: "Mercedes-Benz's long-term commitment to Alabama was followed by a parade of auto giants who have vaulted the state into the top tier in U.S. automotive production, with 880,000 vehicles produced in 2012.  The state has laid out the welcome mat for foreign investment and is working proactively to make sure a skilled workforce is readily available by offering on-site training."
He added, "We expect Alabama to be a leading player in the U.S. automotive industry for years to come."
Notably, both Tennessee and Alabama are right-to-work states that prevent employers from requiring union membership as a condition of employment.  The growth of automotive manufacturing in right-to-work states has been so compelling that even Michigan, a historic union stronghold, passed a right-to-work law in 2012.
Yet the United Auto Workers (UAW) remains intent on unionizing the South. The UAW has targeted the Chattanooga Volkswagen plant for a major organizing push.  UAW president Bob King, has acknowledged just how important it is to unionize the plants in the South.  "If we don't organize the transnationals, I don't think there is a long-term future for the UAW," he said.
If the UAW is successful in its attempt to unionize Volkswagen in Chattanooga, the UAW will bargain to be the 'Exclusive Representation Agent' for everyone in the bargaining unit – guaranteeing for them that every hourly employee in the facility will have to accept the contract restrictions that they negotiate with the manufacturer.
In other words, every hourly auto-worker will then be associated with the UAW whether they want to be or not.  Conservative union members and manufacturing employees will quickly find that the UAW's one-size-fits-all representation spends millions of dollars every year to advance an extremely liberal political agenda and influence elections from the presidential level all the way down to local school boards.
While Chattanooga may be the immediate bulls-eye of the UAW's organizing attempt, its broader target encompasses Alabama's manufacturing heart.  For all Southern workers, especially those with conservative perspectives, the threat to their freedom and opportunity is real.
When all is said and done, the UAW is a hyper-political organization with perspectives and policies that failed in Detroit and do not fit with Alabama's mission to create automotive jobs and economic opportunity.  Even though some of Alabama's auto workers have expressed their opposition to the UAW, the battle will continue.
Workers should absolutely have the opportunity to freely associate with each other and explore with their employers to improve their workplace and product quality. At the same time, Alabama's workers building an impressive industry must not allow an old-Detroit political machine to come between them and their employers. If workers strive to maintain the current manufacturing climate, the new automotive era will continue to grow right here in Alabama.
Cameron Smith is Vice President and General Counsel for the Alabama Policy Institute, an independent non-partisan, non-profit research and education organization dedicated to the preservation of free markets, limited government and strong families, which are indispensable to a prosperous society.
Terry Bowman is a 17-year UAW member in Michigan, and the President and founder of Union Conservatives, Inc., a 501(c)4 non-profit organization with members in 35 states. 
Opinion | Changing lanes on the Alabama Workforce Superhighway
As we come out of the pandemic we have a new view of the world and with our innovative hats on, we now look at workforce issues through a new and different lens.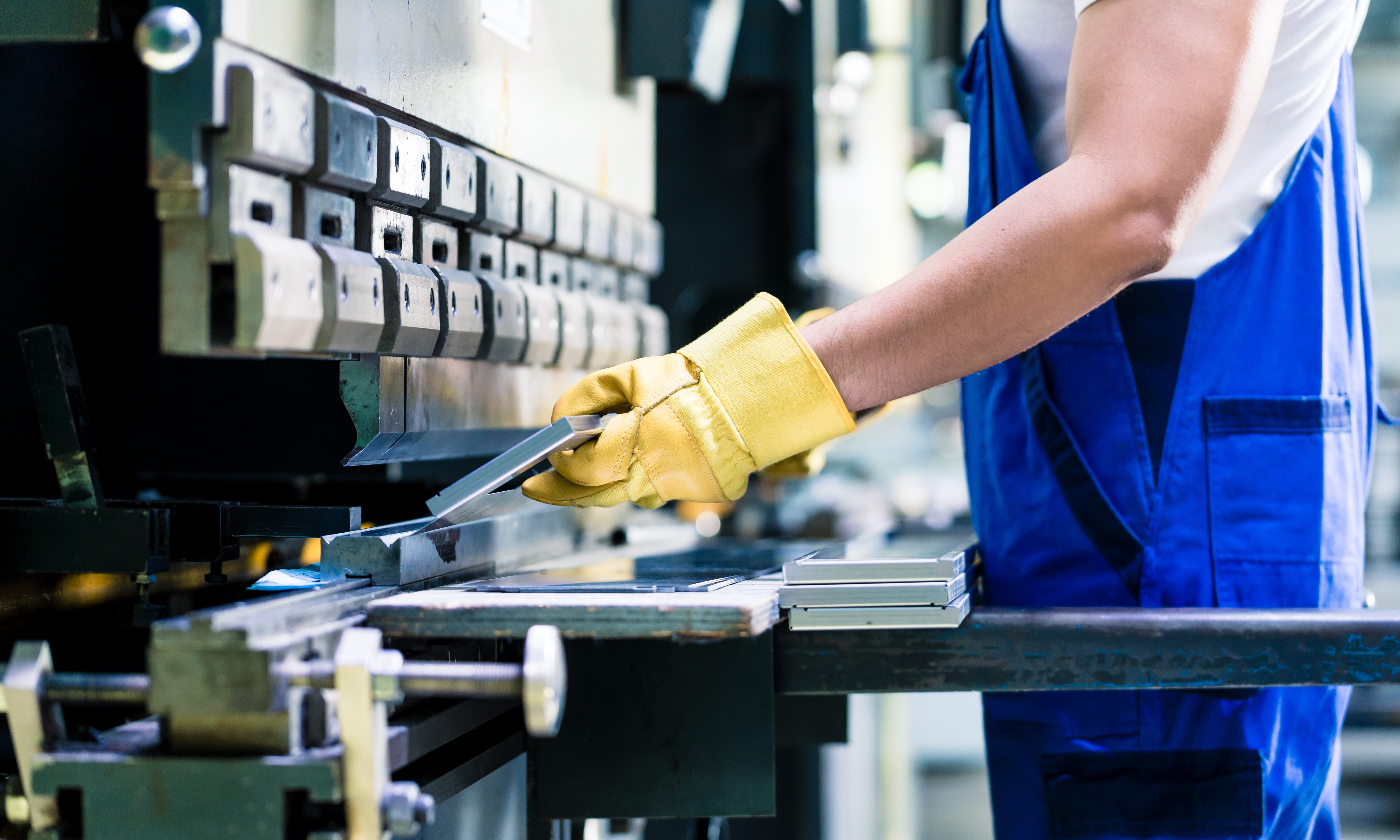 Hello friends and welcome back to the Alabama Workforce Superhighway! Our last stop was the AlabamaWorks Virtual Workforce Conference in September. The conference gave us a lot to think about on the drive ahead. It was great to be among workforce professionals again to share and discuss where we are as a state and, just from a mental perspective, I needed it!
We have so many opportunities staring us in the face that we did not have pre-COVID. The work we have all been doing is more important now than ever before. Did our previous challenges go away due to COVID? Absolutely not!
Our workforce issues may have been "timed out," or perhaps they were on a break, but those issues continue to be our challenges. So, not only should we remain focused on our Success Plus goal of adding 500,000 workers in our workforce with credentials of value by 2025, we must also help our companies get back to work and work with their current and future employees.
We need to make sure they are technically ready for the impending automated world and assist them with all the tech-savvy tools that are being developed as part of Industry 4.0 and the ever developing "Smart Factory" concepts.
Alabama is rapidly moving in this direction, and we must have the workforce to meet the demands. This is one of the foundations for Gov. Kay Ivey's Success Plus plan. In almost every speech and presentation Ivey delivers, she mentions how absolutely critical our workforce is and that they must be ready for the work we are recruiting into Alabama.
To say 2020 has been strange, would be a colossal understatement and it keeps on giving! 2020 started as a typical year when many were planning and working with high hopes for a productive legislative session, school year or university semester, or simply hoping for a beautiful spring. Little did we know COVID-19 would turn us all inside out and literally stop the world in its tracks.
But, not in Alabama. Yes, it was a kick in the gut and our hearts go out to the many who have suffered or lost loved ones due to the pandemic. But as Alabama usually does, we are fighting back. With good solid leadership by Ivey, an extraordinary Governor's Office staff, a host of very smart cabinet officers and their respective department staffs, and most importantly, some very focused business leaders making good and sound business decisions, we are leading the nation in many aspects of our recovery.
In addition, as we come out of the pandemic we have a new view of the world and with our innovative hats on, we now look at workforce issues through a new and different lens. Yes, the drivers on the Alabama Workforce Superhighway are focused and determined with many great examples of courageous initiatives to assist our customers, overcome the issues and not only get back to pre-COVID productivity, but be even stronger.
So, what new opportunities has 2020 brought us when it comes to our workforce? Although the pandemic has brought many challenges it has also given us access to many people we did not have access to before. Who are these people? There are thousands who lost jobs that were vulnerable to the pandemic. Retail employees, hospitality and restaurant workers who in some cases were working two and three jobs to make ends meet, now have an opportunity to be trained for a less vulnerable job. Alabama has many jobs available as the world wakes back up. We NEED these people and our Alabama Workforce Stabilization Program is laser focused on these folks.
In the recent AlabamaWorks Virtual Workforce Conference we discussed the need for flexibility in order to adapt to change. To be successful in this "new normal" we must prepare our workforce by:
Creating new digital models for education and training

Upskilling (expand capabilities)

Re-skilling (acquire a new or improved skill)

Strengthening and enforcing safety measures

Reinforcing partnerships and pooling resources

Focusing on higher wage jobs
Yes, the world has changed, but we in Alabama were already moving in the right direction.
There are many people to thank for our progress and to name just a few: Governor Ivey and her staff set us on a course to meet those needs with the "Strong Start, Strong Finish" education initiative and gave us a strategy for success through the Success Plus plan. Lt. Governor Will Ainsworth, his staff and the Senate Leadership are very engaged as is the House Leadership with Speaker Mac McCutcheon, budget chairs and other many strong Representatives and Senators across the state. They get it!
Yes, we got this! But, we are nowhere near done and as you already know this work can never stop. To borrow some words from a great song, "we can check out anytime, but we can never leave." We can want to exit the highway, but we can never stop our drive on the Alabama Workforce Superhighway!