Rogers Suggests that Expected Delay in Obamacare Enrollment is An Attempt to Deceive People Until After Congressional Elections
By Brandon Moseley
Alabama Political Reporter
On Friday, Congressman Mike Rogers (R) from Saks issued a written statement objecting to an expected announcement by the Administration that would delay the open enrollment date of Obamacare for 2015 by a month.
Representative Rogers said, "President Obama continues to play shameful political games with his failing healthcare law. This most recent move could keep the American public from fully seeing the financial impact of Obamacare on their lives at an important time."
Rep. Rogers said that, "An American Enterprise Institute (AEI) study estimates that up to 100 million Americans employed by small businesses could lose their coverage during open enrollment in 2014 as a result of Obamacare and the loss of the special exemption for businesses given by the Administration for this year."
Rep. Rogers continued, "By delaying the next enrollment date, I believe President Obama is intentionally trying to deny Americans adequate information about their health insurance to keep his flawed law in place.  As we have seen already this year, Obamacare is a monumental disaster and should be repealed before it imposes even more damage to American citizens and our nation's economy."
"We have seen this type of alarming behavior by the Obama Administration before. The failure of Administration officials to come clean with the American people in the aftermath of the murder of the American Ambassador and staff by terrorists in Benghazi, Libya is one example. Another is the targeting of Tea Party groups by IRS officials. Both demonstrate the willingness of the Administration to use their powers to withhold information from the American people for what appears to be for political purposes. The American people and our nation deserve much better," Rogers said.
Rogers pointed out if the delay happens it will push the current 2014 deadline from October 15 to November 15, just after the midterm elections.
On Friday November 15, Rep. Rogers voted for, H.R. 3350, the Keep Your Health Plan Act which passed the U.S. House of Representatives with bipartisan support.  The bill would allow Americans who want to keep their non-Affordable Care Act insurance to keep their plans.
Rogers said, "This legislation, introduced by House Energy and Commerce Committee Chairman Fred Upton (R-MI), would allow health care plans on the individual market to remain available so people could have the option to keep their current health care plans…Although this bill would help in the short term, there is no substitute for getting rid of Obamacare altogether."
Rep. Rogers voted against President Obama's unpopular federal takeover of the health care insurance industry in 2010 and has consistently supported efforts to repeal the legislation which gives the federal government unprecedented powers over insurers, healthcare providers, businesses, and the American people.
Congressman Mike Rogers is the Chairman of the Strategic Forces subcommittee on the Armed Services Committee and is a senior member of the Homeland Security and Agriculture committees.
Three mental health crisis centers coming to Mobile, Montgomery and Huntsville
"Today marks a culture change in Alabama for treatment of individuals with mental illness and substance use disorders," Mental Health Commissioner Lynn Beshear said.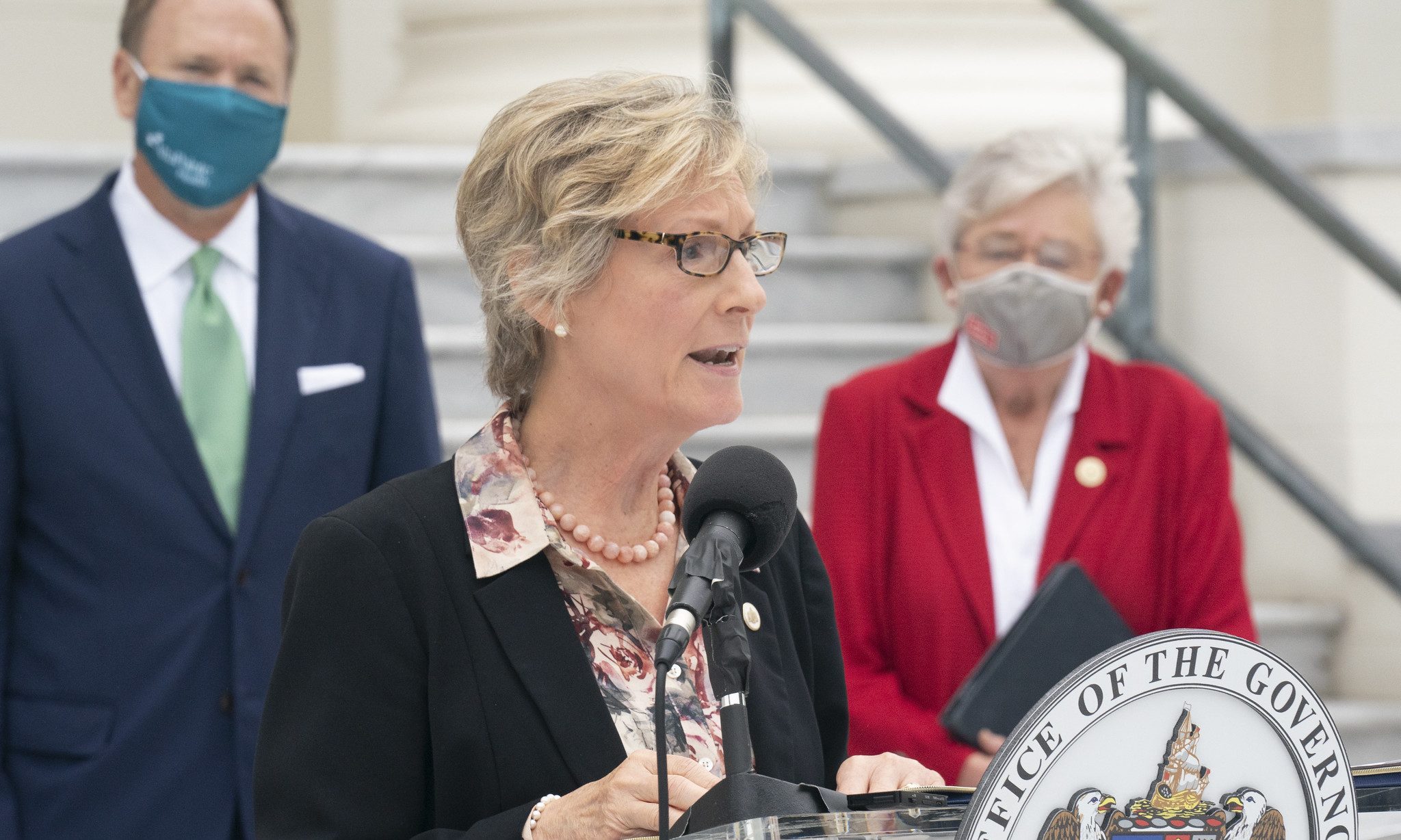 Gov. Kay Ivey on Wednesday announced an $18 million project to create three new mental health crisis centers to be located in Mobile, Montgomery and Huntsville. 
These centers, once in operation, will reduce the number of people suffering from mental health crises who are hospitalized or jailed, Ivey said during a press briefing in front of the Capitol Building in Montgomery. 
"When these facilities are open and fully staffed, these centers will become a safe haven for people facing mental health challenges," Ivey said. 
Lynn Beshear, commissioner of the Alabama Department of Mental Health, said during the briefing that the centers will provide "recovery based" care with "short term stays of a few hours, or up to a few days, to provide treatment, support, and connection to care in the community." 
"Today marks a culture change in Alabama for treatment of individuals with mental illness and substance use disorders," Beshear said. 
Beshear said AltaPointe Health in Mobile will operate one of the three facilities, and once built it is to serve Mobile, Baldwin, Clarke, Conecuh, Escambia, Monroe and Washington counties with 21 new beds, including 15 temporary observation beds. Altapointe will begin with a temporary space while constructing the new facilities, she said. 
Beshear said the Montgomery Area Mental Health Authority is partnering with the East Alabama Mental Health Authority and the Central Alabama Mental Health Authority to serve the 11 counties in Region 3 with 21 new beds, including 10 temporary observation and respite beds. 
"The regional crisis center will be located in Montgomery, and will be open to walk-ins and for drop off by law enforcement, first responders and referrals from emergency rooms," Beshear said. 
Wellstone Behavioral Health in Huntsville was selected to open the third center, and will do so at a temporary site while a new facility is being built, with the help of an additional $2.1 million from local governments, Beshear said. That facility will eventually have 39 beds, including 15 for temporary observation and 24 for extended observation.
"There's not a day that goes by that after-hours care is not an issue in our state," said Jeremy Blair, CEO of Wellstone Behavioral Health, speaking at the press conference. "And so I applaud the Department of Mental Health and the leaders for their efforts in recognizing that and taking it a step further and funding our efforts here." 
Asked by a reporter why a center wasn't located in Jefferson County, one of the most populous counties with a great need for such a center, Ivey said those residents will be served in one of the other regions. 
"Plans are underway to continue this effort. Today's beginning, with these three crisis centers, is just the beginning," Ivey said. 
Ivey added that request for proposals were sent out for these three centers and "it was a strong competition for the location of these three crisis centers." 
Alabama House Majority Leader Nathaniel Ledbetter, R-Rainsville, said during the briefing that more than a year ago, Ivey asked him what the state should be looking at, and that he replied "we're failing miserably in mental health."
Ledbetter said Ivey asked him to take on the challenge of correcting the state's response to mental health, and a team was created to do just that. 
"Working together, today's announcement will not only change Alabamians lives, but will help to save lives," Ledbetter said.