Holmes Endorsed by Gerritson

By Brandon Moseley
Alabama Political Reporter
Mike Holmes (R) campaign for House District 31 received a boost on Monday when his candidacy was endorsed by Wetumpka Tea Party President Becky Gerritson.  Holmes is running for the Elmore and Coosa County seat vacated by Representative Barry Mask (R) who resigned to take a job as the head of the Alabama Realtors Association.
Becky Gerritson is the President and founder of the Wetumpka Tea Party, which was unfairly targeted by the Obama Administration's Internal Revenue Service (IRS) when they requested non-profit status.  Gerritson said, "I have known Mike for almost five years and this is what I can tell you.  Mike's not a  politician.  He has never run for public office before but is an experienced and proven leader."  "Mike isn't running because he needs a new hobby he is running because he has studied the issues that face us in Alabama and he knows whats at stake.  We need a proven leader, like Mike Holmes, who is guided by his Christian values, his conservative principles and his common sense."
Gerritson has testified before Congress about their bizarre treatment by IRS officials.  Despite lengthy investigations by Congress and revelations that dozens of IRS officials were involved in a conspiracy to target tea party groups few people have been fired for their parts in the scandal. The Wetumpka Tea Party is suing the IRS.
Mike Holmes has also received endorsements from the influential Alabama Forestry Association and the Conservative Christians of Alabama.
Mike Holmes said in a prepared statement, "I will take grassroots values to the State House.  I have been a salesman, a timber farmer, a business owner and a CEO for a multimillion dollar company.  I know how to meet a payroll and live within my means. Montgomery needs someone who will hold the line on reckless spending and ensure our State continues to get its fiscal house in order."
Holmes said, "My three main priorities as a legislator will be to prevent the reckless spending of our tax dollars, protect private property rights and shrink the size and scope of state government.  Free enterprise works best when our leaders let those who know how to conduct business create an environment where business is unencumbered by needless regulation and restrictions."
Mike Holmes has 30 years of business management experience primarily in agri-industry, is a member of the Alabama Forestry Association, a former member of the Wetumpka and Montgomery Chambers of Commerce, is a charter member of the Wetumpka Tea Party, and is a past  Chairman of the Elmore Republican Party.
Holmes resigned his position as Chairman of the Elmore County Republican Party in accordance with Elmore County Republican Party bylaws to run for the seat following Rep. Mask's announced retirement.
Mike is married to the former Shirley Russell and they have two children and four grandchildren.
The Holmes's live near Wetumpka in the Redland Community.
Holmes is part of a crowded field of candidates that include: Frank Bertarali, Michael A. Griggs, and Jimmy Collier.
The Special Republican Primary election in Alabama House District 31 is on Tuesday, December 3. Polls will be open from 7:00 am to 7:00 pm.
This special election will be for the District 31 boundaries set following the 2000 Census.  In June the winner will run for re-election under the new district boundaries set in redistricting following the 2010 Census
Slow absentee voting in Tuscaloosa sparks outrage, possible legal action
Among the issues were incredibly long lines that left some voters waiting more than five hours and an inefficient process that managed to take in fewer than 100 absentee ballots in six hours.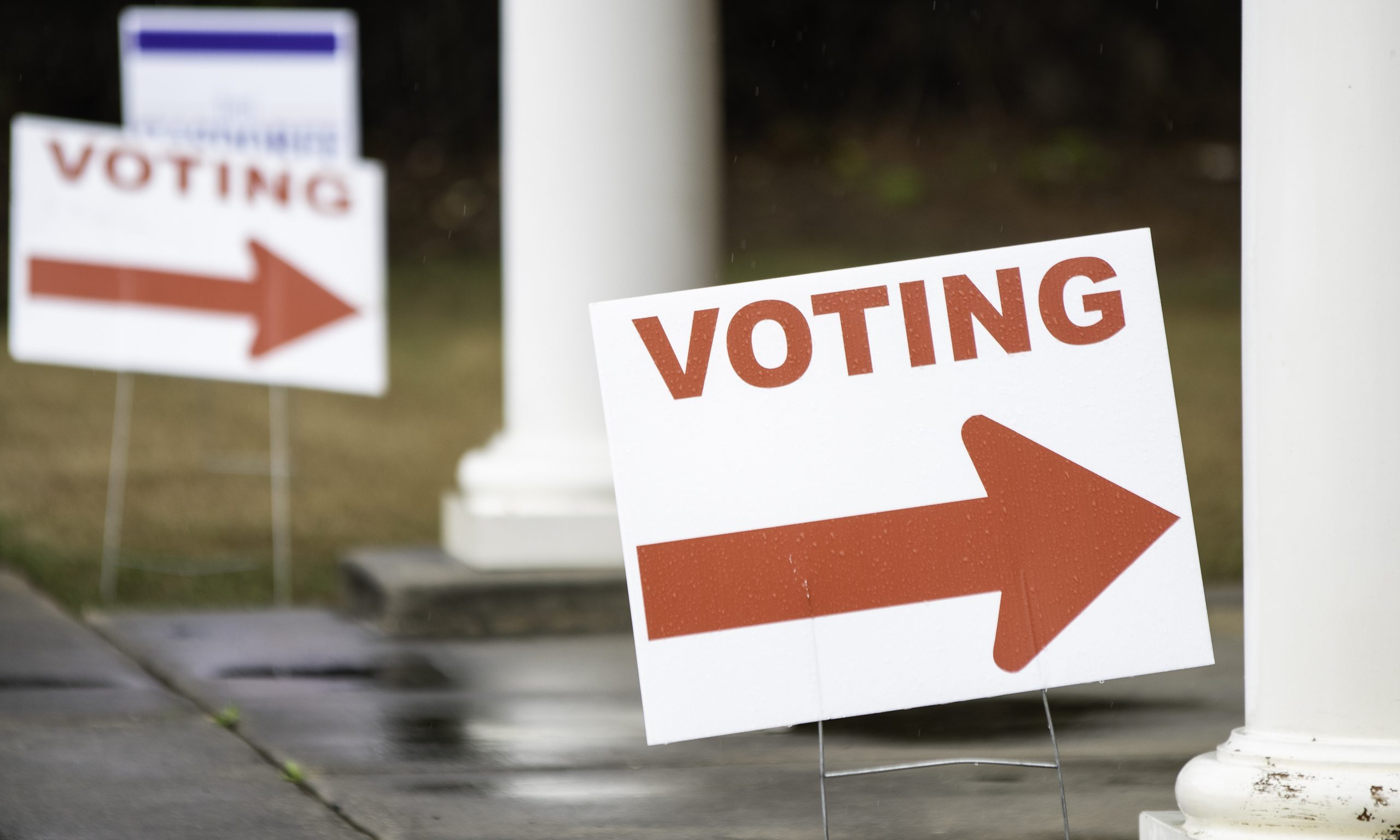 Long lines and slow absentee ballot processing in Tuscaloosa County have left voters outraged and incumbent Sen. Doug Jones's campaign threatening legal action. 
On Wednesday, Jones's campaign attorney, Adam Plant, sent a letter to Tuscaloosa County Circuit Clerk Magaria Bobo, outlining a number of issues with ongoing absentee voting and promising to take legal action if Bobo doesn't improve the process on the final day, Friday. Among the issues documented by Plant were incredibly long lines that left some voters waiting more than five hours and an inefficient process that managed to take in fewer than 100 absentee ballots in six hours. 
Additionally, Plant noted that Bobo has hired her family members to help process absentee ballots and at least one family member had made disparaging remarks on social media about voters. 
"You and those acting on your behalf are suppressing the vote of qualified Alabama voters," Plant wrote in the letter. "If you are unable or unwilling to execute your duties competently, and allow Tuscaloosa voters to exercise their voting rights without undue burdens, we will take further action."
In an interview with the Montgomery Advertiser on Wednesday, Bobo noted that her office had received more than 13,000 requests for absentee ballots — a remarkable uptick from the 3,000 or so her office usually receives — and there had been problems in managing that number of ballots while also adhering to social distancing guidelines within the office. 
However, as Plant's letter notes, the massive increase in absentee ballots for this election shouldn't have been a surprise. Also, Secretary of State John Merrill had made additional funds available to absentee managers to facilitate hiring extra staff, purchasing additional computers and staying open for longer hours to accommodate the anticipated increase. 
In a press release on Wednesday, the Alabama Democratic Party criticized Bobo and her family members, and the release included screenshots of Facebook posts from Bobo's daughter lashing out at voters who complained about the long wait times. 
"No voter should have to wait in line for hours to exercise their rights," said ADP executive director Wade Perry. "We should leverage every tool we have to make voting easier, not harder. Also, it should go without saying that election workers should not insult the very people they are employed to serve. If Ms. Bobo is incapable of processing voters quickly, someone else needs to do the job."