Honoring our Military Men and Women is Not Confined to Patriotic Holidays

By Lieutenant Governor Kay Ivey
Bills in upcoming Session positively impact service members.
For most Alabamians, honoring our military men and women is not confined to the few days in a year designated for that purpose.  It is knit into the fiber of our being to honor them every day.  Our hearts swell with pride and gratitude at the sight of the American flag being carried onto the field before kickoff, after watching a news story about soldiers coming home to their families, or by reading the obituary of a war hero.
My father was among the Greatest Generation and proudly served in World War II, and I am committed to supporting those who make daily sacrifices to serve our Nation.  As Lieutenant Governor and Chair of the Alabama Military Stability Commission, I have focused a great deal on issues relating to our military personnel, installations, and veterans.
The Commission is taking proactive steps to the potential threat of cuts in our military force and assets due the Base Realignment and Closure Process (BRAC).  The timeline for when that will begin is unclear.  It is likely two or three years away, but it will be too late to prepare if we wait until then.  The goal of the Commission is to take action now to cultivate a military-friendly environment so that military missions carried out in Alabama, stay in Alabama.
These missions are vital to not only our state and national defense, but our local and state economy.  The statewide economic impact of Alabama's four major military installations – Redstone Arsenal, Maxwell Air Force Base, Ft. Rucker, and Anniston Army Depot – is $12 billion.  That's equivalent to the economic impact of three auto manufacturing plants, like those we are fortunate to have in Alabama.   I have cited this figure before, but it is worth mentioning again to impress upon us the importance of maintaining the military's presence in our state.
The Commission was instrumental in passing bills last Legislative Session that positively impact our military and protect the missions.  We are currently working on additional measures to be filed for consideration by lawmakers during the upcoming Session beginning in January.
In addition to bills drafted by the Commission, we plan to actively support the Overseas Military Voters bill, originated in the Secretary of State's office.  The bill will bring Alabama into compliance with the federal Uniformed and Overseas Citizens Absentee Voting Act which safeguards overseas military families' ability to effectively participate in elections.  Alabama should do everything in its power to ensure that those who fight to preserve our rights are able to exercise those rights.  The bill was proposed in the last Legislative Session and I am optimistic that with the Military Stability Commission's support, it can pass this Session.
I am also pleased to announce the recent election of Mike Ward as Chair of the Military Stability Foundation, a private, non-profit organization established to serve as the day-to-day operational arm of the Commission.  Mike has served on the Foundation since its creation in 2011 and is Vice President of Government Affairs for the Huntsville/Madison County Chamber of Commerce.  He is very well-equipped for the job having worked with his community's BRAC efforts since the mid-1990s.  I am confident he will serve the Foundation well.
We have strong leadership at the helm of the Military Stability Foundation and Commission, and the commitment of our State leaders.  Our efforts to strengthen Alabama's military assets are our best protection from potential drastic cuts or changes.  I hope you will join me in fighting for our military, as they have fought for us.
We recently celebrated Veterans Day and and I'm sure, like me, your feelings of pride and appreciation felt stronger as we paid tribute to our warriors, past and present.  It is appropriate, on these occasions, to set aside our other obligations, pause from the busyness of our daily lives, and offer special appreciation to the courageous men and women who bravely defend our country.  But I am very grateful to live in a state where our gratitude is not limited to a few days in a year.
We say thank you today and every day.
Opinion | FEMA's Hurricane Sally response
So, how has FEMA performed in responding to Hurricane Sally? So far, pretty darn well.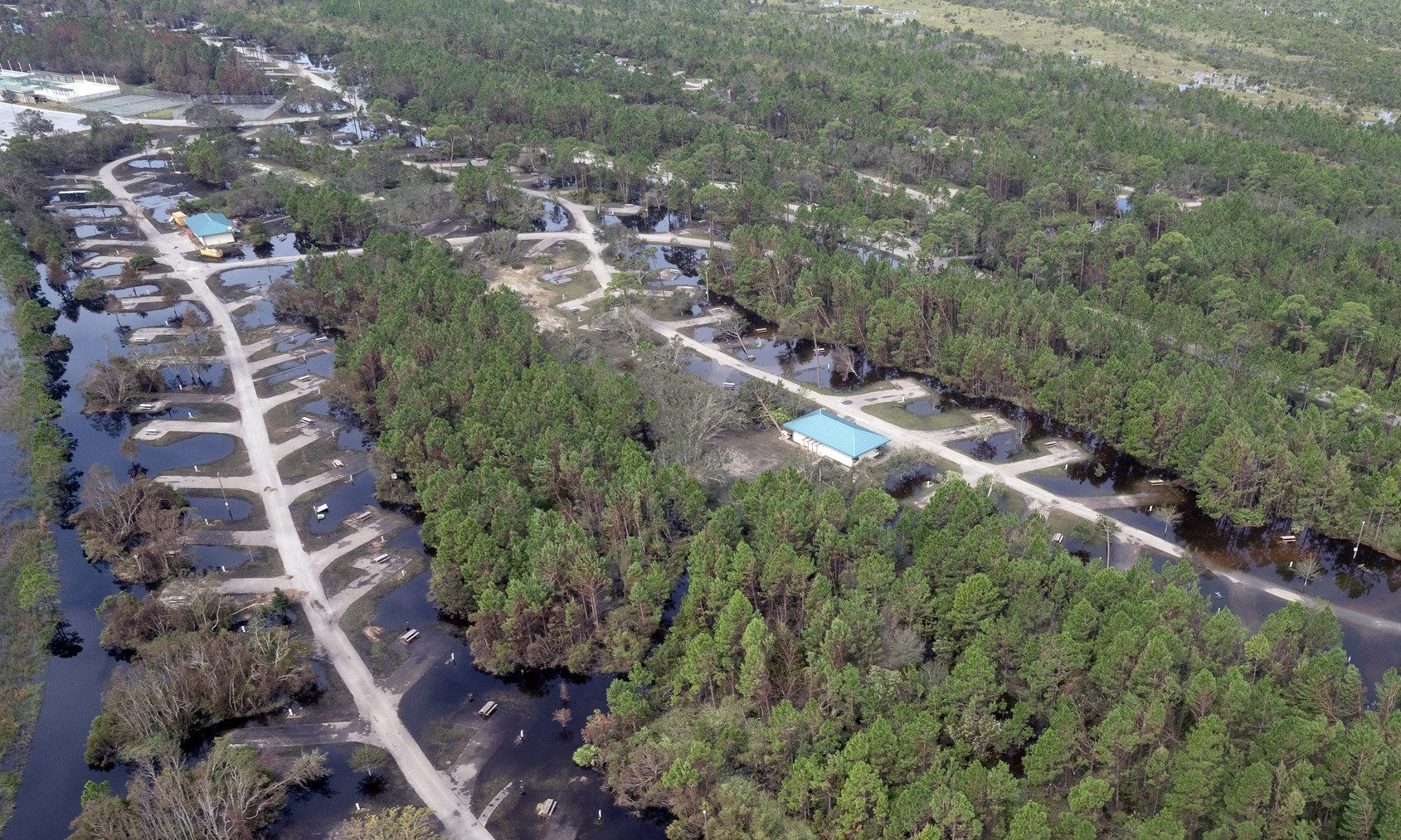 Most people in Alabama have heard of FEMA, the Federal Emergency Management Administration. Its name is a little misleading because emergencies by their nature aren't so much managed as responded to, often after the fact. You can't manage a tornado or an earthquake, for example, but you can and should respond to it.
Hurricanes are facts of life down here and nearly every part of our state, not just the coast, have been affected in some way by at least one. We can prepare for hurricanes and guard against the worst consequences and that starts with each of us as individuals, family members and citizens doing our part to be prepared to protect and take care of ourselves, family members and neighbors. Alabamians are actually pretty good at doing that.
But, there is also a role for governments at all levels. Local governments actually play the most important public role because they are closest to the people of their areas and have the first responders already employed and trained to take care of the needs of local residents during the period running up to, during, and in the immediate aftermath of the storm. State governments manage the preparations before the storm and provide the support local governments need afterward to do their jobs. The federal government supports the state and local efforts, which typically means providing the lion's share of the money needed, anywhere from 75 percent to 90 percent of the costs. So there's not one emergency management agency involved in responding to hurricanes but three, corresponding to each level of government.
The day before Hurricane Sally hit, I was individually briefed by the Director of the National Hurricane Center Ken Graham, FEMA Administrator Pete Gaynor and Coast Guard officials. That same day I went to the White House and made sure we had a good line of communication in case we needed help, which looked likely at the time. I have to say, the White House was immediately responsive and has continued to be so.
How has FEMA handled the federal response to Hurricane Sally? When the state of Alabama requested a pre-storm disaster declaration, which triggers federal financial support for preparations and response during the storm, FEMA and the White House gave the okay in just a few hours. On that day before when I spoke with the White House, I asked them to send FEMA Administrator Gaynor to my district as soon as possible once the storm cleared to see the damage and meet with local officials. He came three days after the storm and spent several hours touring the damage with me and meeting with local leaders. When the state of Alabama requested a post-storm declaration, triggering federal financial support for public and individual assistance, FEMA and the White House responded affirmatively in less than 48 hours – record time.
Public assistance is federal financial support for the costs to state and local governments as a result of a storm. This includes water bottles and meals ready to eat for locally requested points of distribution, debris removal and cleanup costs (think of the large tandem trucks picking up debris piled up on the right of way), as well as the costs to repair damage to public buildings and infrastructure like roads and bridges, and in the case of Sally damage to the Port of Mobile.
Individual assistance, as the label states, goes to individuals affected by the storm. Private assistance won't pay something you have insurance for, but it does pay for a variety of losses, particularly having to do with an individual's home. So far 60,000 Alabamans have applied for individual assistance and already FEMA has approved $42 million. If you haven't applied for individual assistance there's still time for you to do so online at DisasterAssistance.gov, or if you need help in applying call FEMA's Helpline at 1-800-621-3362. If you have applied for individual assistance and have been denied, appeal the decision because frequently the denial is simply because the applicant didn't include all the needed information.
Many people were flooded by Sally and over 3,000 of them have made claims to the National Flood Insurance Program. Over $16 million has already been paid out on those claims. The Small Business Administration has approved over a thousand home loans to people with storm losses, totaling over $40 million, and many more loan applications are still pending.
So, how has FEMA performed in responding to Hurricane Sally? So far, pretty darn well. I want to thank FEMA Administrator Gaynor for coming down here so quickly after the storm and for FEMA's quick and positive responses to all our requests. And I want to thank President Trump for his concern and quick response to Alabama's requests for disaster declarations. Hurricane Sally was a brutal experience for us in Alabama, but FEMA's response shows that government can do good things, helping people and communities when they really need it.