Honoring our Military Men and Women is Not Confined to Patriotic Holidays

By Lieutenant Governor Kay Ivey
Bills in upcoming Session positively impact service members.
For most Alabamians, honoring our military men and women is not confined to the few days in a year designated for that purpose.  It is knit into the fiber of our being to honor them every day.  Our hearts swell with pride and gratitude at the sight of the American flag being carried onto the field before kickoff, after watching a news story about soldiers coming home to their families, or by reading the obituary of a war hero.
My father was among the Greatest Generation and proudly served in World War II, and I am committed to supporting those who make daily sacrifices to serve our Nation.  As Lieutenant Governor and Chair of the Alabama Military Stability Commission, I have focused a great deal on issues relating to our military personnel, installations, and veterans.
The Commission is taking proactive steps to the potential threat of cuts in our military force and assets due the Base Realignment and Closure Process (BRAC).  The timeline for when that will begin is unclear.  It is likely two or three years away, but it will be too late to prepare if we wait until then.  The goal of the Commission is to take action now to cultivate a military-friendly environment so that military missions carried out in Alabama, stay in Alabama.
These missions are vital to not only our state and national defense, but our local and state economy.  The statewide economic impact of Alabama's four major military installations – Redstone Arsenal, Maxwell Air Force Base, Ft. Rucker, and Anniston Army Depot – is $12 billion.  That's equivalent to the economic impact of three auto manufacturing plants, like those we are fortunate to have in Alabama.   I have cited this figure before, but it is worth mentioning again to impress upon us the importance of maintaining the military's presence in our state.
The Commission was instrumental in passing bills last Legislative Session that positively impact our military and protect the missions.  We are currently working on additional measures to be filed for consideration by lawmakers during the upcoming Session beginning in January.
In addition to bills drafted by the Commission, we plan to actively support the Overseas Military Voters bill, originated in the Secretary of State's office.  The bill will bring Alabama into compliance with the federal Uniformed and Overseas Citizens Absentee Voting Act which safeguards overseas military families' ability to effectively participate in elections.  Alabama should do everything in its power to ensure that those who fight to preserve our rights are able to exercise those rights.  The bill was proposed in the last Legislative Session and I am optimistic that with the Military Stability Commission's support, it can pass this Session.
I am also pleased to announce the recent election of Mike Ward as Chair of the Military Stability Foundation, a private, non-profit organization established to serve as the day-to-day operational arm of the Commission.  Mike has served on the Foundation since its creation in 2011 and is Vice President of Government Affairs for the Huntsville/Madison County Chamber of Commerce.  He is very well-equipped for the job having worked with his community's BRAC efforts since the mid-1990s.  I am confident he will serve the Foundation well.
We have strong leadership at the helm of the Military Stability Foundation and Commission, and the commitment of our State leaders.  Our efforts to strengthen Alabama's military assets are our best protection from potential drastic cuts or changes.  I hope you will join me in fighting for our military, as they have fought for us.
We recently celebrated Veterans Day and and I'm sure, like me, your feelings of pride and appreciation felt stronger as we paid tribute to our warriors, past and present.  It is appropriate, on these occasions, to set aside our other obligations, pause from the busyness of our daily lives, and offer special appreciation to the courageous men and women who bravely defend our country.  But I am very grateful to live in a state where our gratitude is not limited to a few days in a year.
We say thank you today and every day.
Print this piece
Opinion | Alabama's economic boom should be heard and felt across the state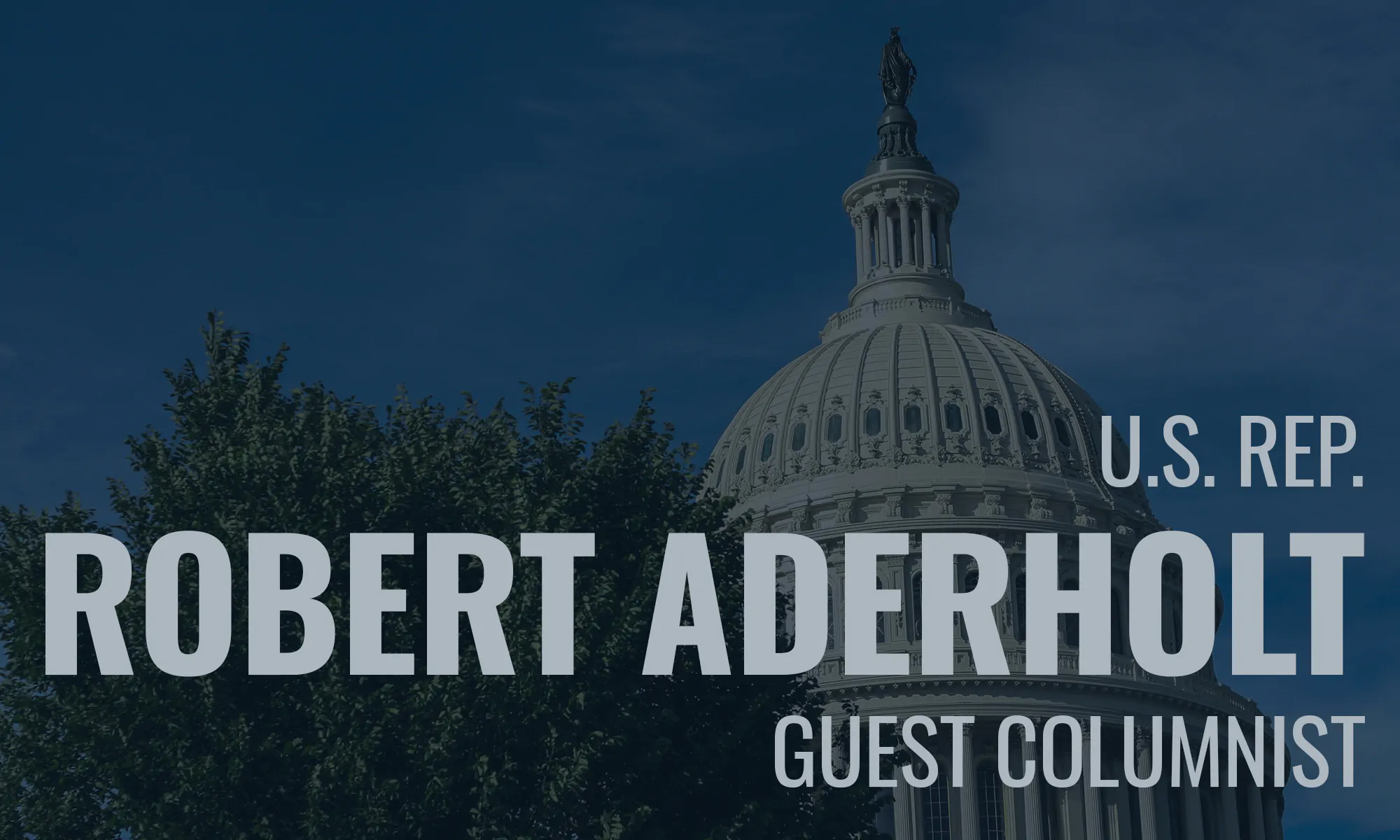 When I was growing up in Haleyville, I can remember people in July and August saying, "it's hotter'n blue blazes outside."  Well, you could certainly describe America and Alabama's current economic boom as being "hotter'n blue blazes."  Alabama's economy is scorching hot, with the lowest unemployment numbers in our state's history.  One county economic development director told me that "if you want a job, you can find one right now."
​I don't doubt that's true, but unfortunately it also depends on what part of the state you live in.   If you are willing and able to drive a couple of hours to and from work, then you certainly have many more options.  Our Defense and Space industries are experiencing tremendous growth. Agriculture is booming. Alabama is the nation's second largest producer of poultry – and that's a good thing.
But we can do even better. A lot of people can't commute long distances every day to reach good jobs, so we've got bring the jobs to them. I believe we can bring high paying, quality jobs to every corner of the 4th District and Alabama and rural America as a whole.  We need to rebuild our essential manufacturing base – and that's something that President Trump has focused on.
And to build upon that, we must prioritize building up our infrastructure. We must expand high speed internet to every square mile of the 4th District and North Alabama.  We must protect rural hospitals and clinics to make sure people everywhere have access to high quality healthcare. And we must ensure we have a highly trained work force with the skills employers are looking for.
During a recent visit to a locally owned business in Muscle Shoals, Alabama, I was told they have jobs available, but they can't find candidates who can pass a drug test.  This is why I worked in Congress to allocate more than a billion dollars to fight the opioid epidemic.  A highly skilled workforce is essential, but we also need a workforce that isn't dependent on illegal substances to get though the day.  Lack of employment and dependency on drugs is an evil and all-consuming cycle.  We can break that cycle.
We also need to make sure our trade policies are based on common sense.  We want to increase trade by eliminating unfair foreign trade policies.  President Trump did that in the U.S.- Mexico- Canadian (USMCA) trade deal, which opens more markets for American products and helps make America more competitive.  That makes a big difference for our farmers, manufacturers, businesses and for consumers.  We'll have more opportunities for common-sense trade deals in the coming years.
​It's also time for us to stop associating social status and class on whether someone has a four-year college degree.  Trust me, I know many people who have bachelors and master's degrees that aren't worth the paper they're written on.  And at the same time, I've heard of people who have two-year welding degrees from colleges like Wallace State who are making money we normally associate with a doctor.
Two-year associate degrees and high school vocational classes are just as valuable to our economic wellbeing than an economics degree from Harvard.  If someone aspires to achieve a four-year degree, that's great, but they should never be celebrated more than the person who decides to open his own plumbing business.  This is why I'm so supportive of our state's two-year college system and our vocational schools.
​Alabama has so much economic potential.  I hope you will join me in making sure we see this economic expansion continues in places like Huntsville, but also expands into places like Lamar, DeKalb and Fayette counties.  There's no reason we shouldn't all be able to take part in how hot the Alabama economy is right now.   As we also used to say in Haleyville, it's 100 degrees in the shade!
Print this piece