Sessions Says No Justification for Increasing Immigration When 91 million Americans Are Not Working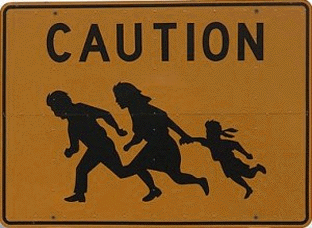 By Brandon Moseley
Alabama Political Reporter
U.S. Senator Jeff Sessions (R) from Alabama issued a written statement on Monday urging House Republicans to ignore calls from the U.S. Chamber of Commerce and many CEOs to radically increase the flow of legal immigrants into the country.
Senator Sessions said, "House leaders must lay out clearly to the American people the President's dismal record on immigration. During his time in office, the President has systematically dismantled interior enforcement, handcuffing immigration officers and bypassing Congress. These facts—drawn from the testimony of immigration officers themselves—should be clearly documented before the whole nation. No agreement should be entered into while such lawlessness continues."
Sen. Sessions continued, "Secondly, the President must be asked—by media and lawmakers alike—how he can possibly justify a plan that will double the flow of immigrant workers at a time when 91.5 million Americans are outside the labor force? Indeed, as the President makes his immigration remarks he is preparing to hold a fundraiser with Silicon Valley executives, a group clamoring for more guest workers at a time when nearly half of recent college grads are underemployed. Wages are flat and falling for U.S. workers—the clearest evidence that there is not a labor shortage, but a jobs shortage."
Sen. Sessions concluded, "America is not an oligarchy. Congressional leaders must forcefully reject the notion, evidently accepted by the President, that a small cadre of CEOs can tailor the nation's entire immigration policy to suit their narrow interests. A Republic must answer to the people."
There are an estimated 12 million illegal aliens in the United States, most of whom would like legal status and a pathway to American citizenship.  President Obama announced earlier in the year that immigration reform would be one of his main legislative priorities in 2013.  The 
Gang of Eight" immigration reform bill passed the U.S. Senate, but has gotten bogged down in the Republican controlled U.S. House of Representatives.
Republican critics of the bill have been critical of measures in the bill which greatly increase the number of legal immigrants allowed in the country annually and question whether the Obama administration (which has a poor record of enforcing existing immigration law) can be trusted to actually implement heightened border security provisions in the Senate legislation.
Speaker Boehner has refused to appoint a conference committee with the Senate to resolve differences in the House and Senate immigration proposals; but Senator Sessions (R) from Alabama has warned that back door negotiations are underway to pass a compromise comprehensive immigration reform bill. Sessions has led efforts to defeat the Senate immigration reform legislation.
Sessions comments were made prior to a speech by President Obama calling on Congress to pass his comprehensive immigration reform legislation.
Senator Jeff Sessions is the ranking member of the Senate Budget Committee.
Trump Truck and boat parades this weekend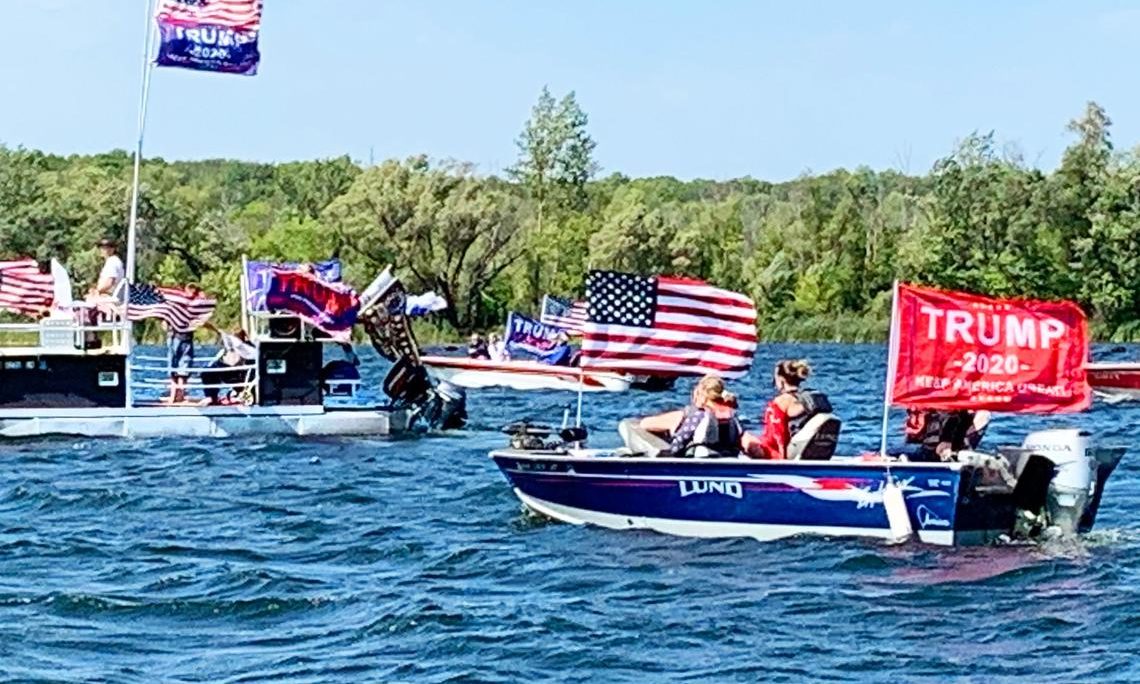 As Election Day draws near, Alabama Republicans are excited about promoting the re-election of Donald J. Trump as President and the election of Tommy Tuberville for U.S. Senate. This weekend two pro-President Trump events are happening in the state. There will be a truck parade from Ashland to Phenix City on Saturday sponsored by the Clay County Republican Party, while there will also be a boat parade on Wilson Lake in the Shoals sponsored by the Colbert County Republican Party on Sunday.
The pickup trucks will assemble at the Ashland Industrial Park in Clay County, 8240 Hwy 9, Ashland. There is a pre-departure rally at 10:00 a.m. central standard time. The trucks will depart at 11:00 a.m. and then proceed on a parade route that will take them into the bitterly contested swing state of Georgia. The Trump Pickup Parade will wind through east Alabama and West Georgia traveling through LaGrange and Columbus before concluding near the Alabama/Georgia line in Phenix City, 332 Woodland Drive, Phenix City at approximately 2:00 p.m. central time. Speakers will begin at 3:00. Trump flags will be on sale at the event.
The Phenix Motorsports Park will be hosting what sponsor hope could possibly the world's largest Pickup Tuck parade in U.S. history that is routing over 50 mile through Georgia in effort to "pickup" President Trump's numbers in GA.
A number dignitaries have been invited to address the Phenix City rally, including Coach Tuberville. Former State Sen. Shadrack McGill, Trump Victory Finance Committee member former State Rep. Perry O. Hooper Jr., and Paul Wellborn, the President and CEO of the largest Family owned Kitchen Cabinet manufacture in the USA are among the featured speakers who have committed to speak at the event.
Entertainment will be provided by: Charity Bowden, an up and coming country music singer who was the runner up on "The Voice". Charity will sing 'I am Proud to be an American' as well as songs from her Voice performances. The McGill Girls will also perform. The three beautiful and talented sisters will be singing patriotic songs in three part harmony. Geoff Carlisle, a professional DJ will be keeping the crowd pumped with music and entertainment.
Following the speakers and the entertainment there will Trump truck-vs- Joe Bidden truck races down the drag strip for the finale.
The Northwest Alabama boat parade will be on Sunday. The boats will gather at 2:00 p.m. near Turtle Point and then the flotilla will parade around the open waters of Wilson Lake til 3_00 p.m.. There will be a contest for best decorated Trump boats.
Trump supporters have held a number of large boat parades across the state to show their support for the re-election of Pres. Trump.
Boat parade sponsors say that this parade will be: pro-American, pro-law enforcement, pro-military.